Carol H Tucker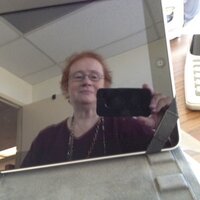 Passionate about knowledge management and organizational development, expert in loan servicing, virtual world denizen and community facilitator, and a DISNEY fan



Contact Me




Subscribe to this blog
beladona Memorial

Be warned:in this very rich environment where you can immerse yourself so completely, your emotions will become engaged -- and not everyone is cognizant of that. Among the many excellent features of SL, there is no auto-return on hearts, so be wary of where your's wanders...


Navigation Calendar
Days with posts will be linked
Most Recent Posts

just over the horizon....




Today is the 4th day of the 7th week, the 12th day of the 2nd month, the 43rd day of 2020, and:

Hug Day
International Darwin Day
Lincoln's Birthday
NAACP Day – formed in 1909
National Freedom to Marry Day
National Lost Penny Day ((Note: Lincoln's birthday and he's on the penny))
National Plum Pudding Day
Oglethorpe Day - (AKA Georgia Day - commemorates the 1733 landing of James Edward Oglethorpe and the first colonists in Georgia, settling in Savannah)
Paul Bunyan Day (Born Feb. 12, 1834 in Bangor, ME)
Red Hand Day (AKA International Day against the Use of Child Soldiers)
Safety Pup Day


ON THIS DAY IN:

1502 - Vasco da Gama sets sail from Lisbon, Portugal on his second voyage to India

1818 - Chile gains independence from Spain

1825 – The Creek cede the last of their lands in Georgia to the United States government by the Treaty of Indian Springs, and migrate west.

1850 - Original Washington's Farewell Address manuscript sells for $2,300 [$74,193.55 in 2019]

1873 - US Congress passes the Coinage Act of 1873, abolishing bimetallism and placing the country on the gold standard

1878 - Frederick Thayer patents catcher's mask (pat # 200,358)

1912 - China adopts Gregorian calendar

1914 - "The Squaw Man", the first feature-length film shot in Hollywood, directed by Cecil B. DeMille and Oscar Apfel, is released in the US

1915 – In Washington, D.C., the first stone of the Lincoln Memorial is put into place.

1924 – George Gershwin's Rhapsody in Blue received its premiere in a concert titled "An Experiment in Modern Music", in Aeolian Hall, New York, by Paul Whiteman and his band, with Gershwin playing the piano.

1935 - First secret demonstration of radio signals detecting aircraft by Robert Watson-Watt at Daventry, England

1947 – The largest observed iron meteorite until that time creates an impact crater in Sikhote-Alin, in the Soviet Union.

1947 – Christian Dior unveils a "New Look", helping Paris regain its position as the capital of the fashion world.

1949 - Panic in Quito, Ecuador, after "War of the Worlds" played on radio

1959 - The Lincoln Memorial design on the U.S. penny goes into circulation. It replaces the "sheaves of wheat" design

1961 – The Soviet Union launches Venera 1 towards Venus.

1963 – Construction begins on the Gateway Arch in St. Louis, Missouri.

1965 - Nuclear test at Pacific Ocean

1976 - US performs nuclear test at Nevada Test Site

1994 – Four thieves break into the National Gallery of Norway and steal Edvard Munch's iconic painting The Scream.

1998 - Intel unveils its 1st graphics chip i740

2001 – NEAR Shoemaker spacecraft touches down in the "saddle" region of 433 Eros, becoming the first spacecraft to land on an asteroid.

2014 - Intel entrepreneur and co-founder of the X-PRIZE Foundation, Peter Diamandis, claims that 50% of US jobs are under threat of being mechanized within 10 years

2016 – Pope Francis and Patriarch Kirill sign an Ecumenical Declaration in the first such meeting between leaders of the Catholic and Russian Orthodox Churches since their split in 1054.

2016 - Britain's Ordnance Survey, using NASA data posts map of Mars on Flickr

2019 - US national debt tops 22 trillion for the first time according to US Treasury

2020 - NASA Voyager is 20 hrs 35 mins 53 secs of light-travel time from Earth



Back when I was growing up, long before holidays were moved to Mondays to enable long weekends back in 1968, February was a welcome relief because we would get off for both Lincoln's and Washington's Birthdays on the 12th [at least in Maryland] and the 22nd. It was nice having two days to look forward to! I have to admit though, despite the fact I was one of those who griped that we should celebrate things on the actual date we were commemorating, I have rather gotten used to the idea of a three day weekend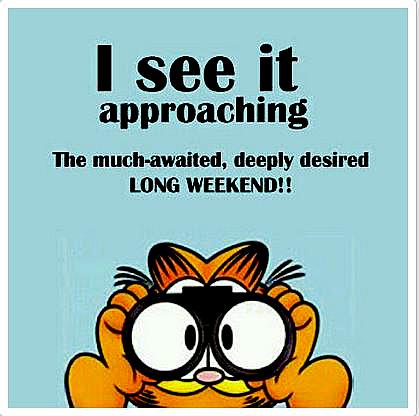 Of course, if I had my druthers, we would all switch to a 32 – hour work week [at the same rate of pay of course] and every weekend would be three days, but I'm afraid that is a pipe dream….

0 Comments

|

Add Comment

| Permalink | Wednesday, February 12, 2020