Carol H Tucker

Passionate about knowledge management and organizational development, expert in loan servicing, virtual world denizen and community facilitator, and a DISNEY fan



Contact Me




Subscribe to this blog
beladona Memorial

Be warned:in this very rich environment where you can immerse yourself so completely, your emotions will become engaged -- and not everyone is cognizant of that. Among the many excellent features of SL, there is no auto-return on hearts, so be wary of where your's wanders...


kala

(¤´¨)
¸.·´¸.·*´¨) ¸.·*¨)
(¸.·´ (¸.·`¤"If you will practice being fictional for awhile, you will understand that fictional characters are sometimes more real than people with bodies and heartbeats." -- Richard Bach


Navigation Calendar
Days with posts will be linked
Most Recent Posts

it's THAT day again




Today is the 2nd day of the 28th week, the 9th day of the 7th month, the 190th day of 2018, and:

Call of the Horizon Day
Fashion Day
Independence Day -- the United Provinces of South America (Argentina) from Spain in 1816 and South Sudan from Sudan in 2011.
International Town Criers Day
Martyrdom of the Bab
National Don't Put all our Eggs in One Omelet Day
National No Bra Day
National Sugar Cookie Day


ON THIS DAY IN ...

1357 – Emperor Charles IV assists in laying the foundation stone of Charles Bridge in Prague.

1811 – Explorer David Thompson posts a sign near what is now Sacajawea State Park in Washington state, claiming the Columbia District for the United Kingdom.

1850 – Persian prophet Báb is executed in Tabriz, Persia.

1877 – The inaugural Wimbledon Championships begins.

1893 – Daniel Hale Williams, American heart surgeon, performs 1st successful open-heart surgery in United States without anesthesia.

1922 – Johnny Weissmuller swims the 100 meters freestyle in 58.6 seconds breaking the world swimming record and the 'minute barrier'.

1937 – The silent film archives of Fox Film Corporation are destroyed by the 1937 Fox vault fire.

1955 – The Russell–Einstein Manifesto calls for a reduction of the risk of nuclear warfare.

1960 - Niagara Falls Ontario - Roger Woodward survives 162 foot plunge over the Horseshoe Falls because he is wearing a lifejacket;

1962 – Starfish Prime tests the effects of a nuclear test at orbital altitudes.

1993 – The Parliament of Canada passes the Nunavut Act leading to the 1999 creation of Nunavut, dividing the Northwest Territories into arctic (Inuit) and sub-arctic (Dene) lands based on a plebiscite.

1995 - The rock band the Grateful Dead played their last concert, at Soldier Field in Chicago, after a 30-year run, much of it spent on the road. (Lead guitarist Jerry Garcia died the following month.)

1997 - Boxer Mike Tyson was banned from the ring and fined $3 million for biting opponent Evander Holyfield's ear.

2002 - The baseball All-Star game in Milwaukee finished in a 7-7 tie after 11 innings when both teams ran out of pitchers.

2018 - NASA Voyager is 19 hrs 39 mins 57 secs of light-travel time from Earth



Monday mornings are not my favorite. In fact it wouldn't be terribly far-fetched to say that I really dislike them. Just knowing the next day is Monday actually colors my Sunday evening. A bit to my surprise, I have found that there is actually a Monday Morning Syndrome, also referred to as MMS, is which can be described as a severe medical condition in which one has bad events occurring one after another. Folks show signs of tiredness, stress and anxiety. Most of what I have read blame the fact that we spend the entire weekend doing things totally different than our weekly activities, complete with eating and drinking differently, which impacts how we function. Of course, the recommendations to address it have all to do with eating healthy, getting regular exercise, plan, etc etc and so forth.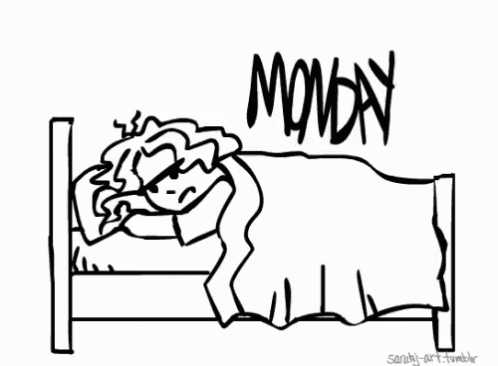 Good luck to us all....



0 Comments

|

Add Comment

| Permalink | Monday, July 9, 2018