Carol H Tucker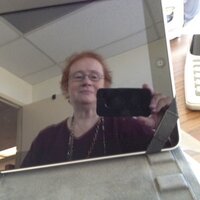 Passionate about knowledge management and organizational development, expert in loan servicing, virtual world denizen and community facilitator, and a DISNEY fan



Contact Me




Subscribe to this blog
beladona Memorial

Be warned:in this very rich environment where you can immerse yourself so completely, your emotions will become engaged -- and not everyone is cognizant of that. Among the many excellent features of SL, there is no auto-return on hearts, so be wary of where your's wanders...


Navigation Calendar
Days with posts will be linked
Most Recent Posts

it is Friday's Eve at least




Today is the 5th day of the 30th week, the 25th day of the 7th month, the 206th day of 2019 [and despite being known as "Christmas in July" there are 152 shopping days remaining until Christmas], and:

Culinarians Day - a special day for anyone who cooks. ...
Feast of Saint James
Health and Happiness with Hypnosis Day
International Red Shoe Day
National Carousel Day or Merry-Go-Round Day - William Schneider of Davenport, Iowa patented the design for the modern carousel in 1871
National Chili Dog Day
National Hire a Veteran Day
National Hot Fudge Sundae Day
National Intern Day
National Refreshment Day
National Wine and Cheese Day
Thread the Needle Day – for those who sew and those who tread warily amidst clashes of opinion
Video Games Day – but why today?

ON THIS DAY IN...

1814 - English engineer George Stephenson introduces his first steam locomotive, a travelling engine designed for hauling coal on the Killingworth wagonway named Blücher

1832 - the first railroad accident in US, Granite Railway, Quincy, Massachusetts, kills one person

1837 - The first commercial use of an electric telegraph successfully demonstrated by William Cooke and Charles Wheatstone between Euston and Camden Town in London

1850 - Gold discovered in Oregon (Rogue River)

1854 - Walter Hunt is awarded the first U.S. patent for a paper shirt collar

1908 - Ajinomoto Co. is founded. Kikunae Ikeda of the Tokyo Imperial University discovers a key ingredient in Konbu soup stock is monosodium glutamate (MSG), patents a process for manufacturing it.

1917 - Sir Thomas Whyte introduces the first income tax in Canada as a "temporary" measure (lowest bracket is 4% and highest is 25%).

1957 - US performs nuclear Test at Nevada Test Site

1963 - US, Russia & Britain sign nuclear Test ban treaty

1969 - The Apollo 11 command module Columbia with astronauts Neil Armstrong, Michael Collins, and Buzz Aldrin aboard splashed down at 11:49 AM CDT

1982 - France performs nuclear Test

1983 - first non-human primate (baboon) conceived in a lab dish, San Antonio

1984 - Cosmonaut Svetlana Savitskaya becomes the first woman to walk in space

1985 - US performs nuclear Test at Nevada Test Siteand and USSR performs nuclear Test at Eastern Kazakh/Semipalitinsk USSR

1987 - USSR launches Kosmos 1870, 15-ton Earth-study satellite

1990 - US performs nuclear Test at Nevada Test Site

2019 - NASA Voyager is 20 hrs 12 mins 03 secs of light-travel time from Earth

Quote of the day:
"Do not be afraid of life. Believe that life is worth living, and your belief will help create the fact."
~ William James (1842 - 1910), American Philosopher and Psychologist

What makes a week, especially a work week, "long"? And why is that perception unexpected shared not just with office mates or even folks who work closely together online, but with others further away or even complete strangers? I can understand if my co-workers agree with me, after all, they are working in the same environment. But to hear the same plaint from elsewhere makes me wonder what is going on. No, being busy does not always make the time go faster. In fact those are the worst days when you are functioning at warp speed but the clock seems to be in a time warp of its own!




And yet, despite the fact that this particular week feels like it has stretched on forever, making last weekend a remote memory, I find it rather appalling to realize July is just about over

0 Comments

|

Add Comment

| Permalink | Thursday, July 25, 2019