Carol H Tucker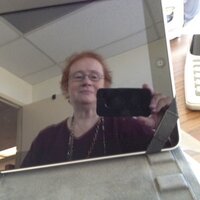 Passionate about knowledge management and organizational development, expert in loan servicing, virtual world denizen and community facilitator, and a DISNEY fan



Contact Me




Subscribe to this blog
beladona Memorial

Be warned:in this very rich environment where you can immerse yourself so completely, your emotions will become engaged -- and not everyone is cognizant of that. Among the many excellent features of SL, there is no auto-return on hearts, so be wary of where your's wanders...


Navigation Calendar
Days with posts will be linked
Most Recent Posts

it can wait one day....




Today is the 5th day of the 45th week, the 7th day of the 11th month, the 311th day of 2019, and:

Hug a Bear Day
Employee Brotherhood Day
International Merlot Day
International Project Management Day
International Stout Day
Little League Girls Day - in 1973 NJ becomes the first state to allow girls into the Little League
National Bittersweet Chocolate with Almonds Day
National Canine Lymphoma Awareness Day
National Cash Back Day
National Men Make Dinner Day (Must Cook. No BBQ Allowed)
Notary Public Day
Read for The Record Day
ON THIS DAY ...

1631 - Pierre Gassendi observes transit of Mercury predicted by Kepler

1665 - the first edition of "London Gazette" published as "The Oxford Gazette"

1786 - The oldest musical organization in the United States is founded as the Stoughton Musical Society.

1805 - Lewis and Clark Expedition first sights the Pacific Ocean at the mouth of the Columbia River

1874 - the first cartoon depicting elephant as Republican Party symbol, by Thomas Nast

1875 - Verney Cameron is the first known European to cross equitorial Africa

1885 - Canadian Pacific Railway completed at Craigellachie

1904 - Broadway musical "Little Johnny Jones" written by George M. Cohan, featuring the song "Yankee Doodle Dandy" opens in New York

1910 - The first air freight shipment (from Dayton, Ohio, to Columbus, Ohio) is undertaken by the Wright Brothers and department store owner Max Moorehouse.

1918 - Robert Goddard demonstrates tube-launched solid propellant rockets

1932 – the first broadcast of "Buck Rogers in the 25th century" on CBS-radio

1933 - Pennsylvania voters overturn blue law, by permitting Sunday sports

1957 - Cold War: The Gaither Report calls for more American missiles and fallout shelters.

1961 - France performs underground nuclear test at Ecker Algeria

1963 - First use of the instant replay machine invented by CBS in US Army vs Navy football game

1967 - Surveyor 6 launched for soft landing on Moon

1968 - USSR performs nuclear test at Novaya Zemlya USSR

1981 - France performs nuclear test

1990 - "Those Were The Days" opens at Edison Theater NYC for 126 performances

2012 - Voters in Maine, Maryland and Washington approve measures for same-sex marriage

2017 - Opera soprano Audrey Luna sings highest-ever note at Met Opera in New York, A above high C

2018 - World's oldest figurative painting of a beast at least 40,000 years old identified in Lubang Jeriji Saléh cave, Indonesian Borneo


This morning when I stopped at Starbucks, I noticed they had posted their holiday hours for Thanksgiving Day, and I thought that was kinda sad.

Blue laws were a fact of life when I was growing up. I remember most gas stations were closed, but I think supermarkets and restaurants were open – I know that bakeries did a thriving business with the after-church crowds – but shopping malls and retail stores were closed as were bars. I think you could still buy beer at the sporting events. As time passed, more and more of the restrictions were loosened, but I was an adult when the first retail stores got permission to stay open for limited hours [noon – 5 PM] during the Sundays between Thanksgiving and Christmas. Slowly but surely, the idea of there being one day where just about everyone had off and families were together fell by the wayside. Ocean City NJ held out for a long time, but finally caved to the tourists who wanted to play miniature golf, shop on the boardwalk and/or drink seven days a week. At least the holidays were still there for us!

Then somebody decided to be open on New Year's Day for a special promotion, and other stores quickly followed suit. Easter Sunday became a work day because not everyone celebrated that. Last to fall was Thanksgiving, the first store pushing the Black Friday envelope back to Thursday at midnight, then Thursday at dusk. For a long time Christmas Day itself stayed sacrosanct – although the movie theaters pushed that boundary pretty quickly -- but nowadays, there are even places that stay open late on Christmas Eve or open Christmas Day for regular business hours.

While I don't have strong feelings about Sunday being a holy day, and I understand that we don't all celebrate the same religious holidays, I am rather sorry that we just don't take an official break anymore, that there isn't one day left in the entire year where you can reasonably expect everyone to be off work. It just makes life feel more frenetic all the way around for everyone.




I can't change the trend, but I can and do make a point of NOT shopping on holidays

0 Comments

|

Add Comment

| Permalink | Thursday, November 7, 2019