Carol H Tucker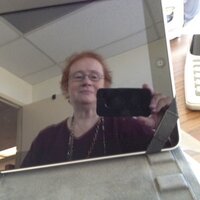 Passionate about knowledge management and organizational development, expert in loan servicing, virtual world denizen and community facilitator, and a DISNEY fan



Contact Me




Subscribe to this blog
beladona Memorial

Be warned:in this very rich environment where you can immerse yourself so completely, your emotions will become engaged -- and not everyone is cognizant of that. Among the many excellent features of SL, there is no auto-return on hearts, so be wary of where your's wanders...


Navigation Calendar
Days with posts will be linked
Most Recent Posts

Holy week




Today is the 6th day of the 16th week, the 19th day of the 4th month, the 109th day of 2019, and:
Bicycle Day
Full moon -- the "Pink Moon" AKA the Sprouting Grass Moon, the Egg Moon and the Fish Moon.
Good Friday
Humorous Day
John Parker Day
National Amaretto Day
National Garlic Day
National Hanging Out Day
National Poker Day
Oklahoma City Bombing Commemoration Day
Passover (Sundown)
World Marbles Day
I miss the days when I had off for Good Friday and sometimes for Easter Monday. While 97 countries regard Good Friday as a public holiday, the US does not, but it used to. I keep trying to find out the exact date when the US stopped considering it a federal holiday – it was sometime back in the late 80's, yet another think I blame Reagan for implementing. For a time afterwards, Maryland still considered it a holiday, but that changed in the mid-90's under Bush. Today 12 states recognize Good Friday as holiday: Connecticut, Texas, Delaware, Hawaii, Indiana, Tennessee, Florida, Kentucky, Louisiana, New Jersey, North Carolina and North Dakota. But, the banks are open. You see, if the Federal Reserve is open, then financial institutions are required to be open as despite what the states do.

It is my recollection, but I failed to find any substantiation for this online, the reasoning behind taking the federal holiday away was that it was just a religious holiday for one religion and having it as a holiday threatened the division between church and state. Now when you come right down to it, it really isn't very fair to make the crucifixion of Christ a holiday when we don't celebrate Diwali or Ramadhan or Yom Kippur or the assignation of Baha'u'llah or any other exclusively religious observance, so that rationale made some sense at least. The perception of some folks that the observances are "papist" rather than "Christian" is something I find a bit more difficult to swallow. We had a discussion in the office about getting off for religious holidays and decided that Christmas, which is also basically a Christian holiday, is actually a Yuletide celebration which has become quite the secular event and therefore keeping it as a federal holiday is understandable and justifiable. It can be argued that Easter has also been secularized, but because it is always celebrated on a Sunday, for most of us the question of making that a holiday is moot.




Be that as it may, I guess it says something about my belief system that at 3 PM I always fall silent for a bit, and it is the one day of the year that stormy weather seems entirely appropriate to me.


0 Comments

|

Add Comment

| Permalink | Friday, April 19, 2019