Carol H Tucker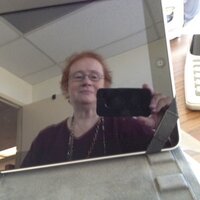 Passionate about knowledge management and organizational development, expert in loan servicing, virtual world denizen and community facilitator, and a DISNEY fan



Contact Me




Subscribe to this blog
beladona Memorial

Be warned:in this very rich environment where you can immerse yourself so completely, your emotions will become engaged -- and not everyone is cognizant of that. Among the many excellent features of SL, there is no auto-return on hearts, so be wary of where your's wanders...


Navigation Calendar
Days with posts will be linked
Most Recent Posts

getting over the hump




Today is the 4th day of the 30th week, the 24th day of the 7th month, the 205th day of 2019, and:

Amelia Earhart Day
Cousins Day
International Self Care Day
National Drive-Thru Day
National Tell an Old Joke Day
National Tequila Day
National Thermal Engineer Day
Pioneer Day
Quote of the day:
"Don't worry about the future; don't worry about the past. Stay right here. Ultimately you get so that you can't say that you're going forward, you can't say that you're going back, you can't say that you're staying in place. There's nothing to be attached to."
~ Ajahn Chah, "The Last Gift"

Musing: My mind is skittering about today. I blame Facebook. And the weather. And the political news.

Reading a book and listening to it are two very different ways to appreciate a story. I have been listening to James P Hogan's Inherit the Stars and his brand of science fiction is very precise with technobabble carefully explained and illustrated in a way that I might've been tempted to skim over had I been reading instead of listening. The cultural assumptions are rather dated – women are pretty docile, there is a great respect for the alpha male, and everyone smokes even in the office – but it is still an interesting tale and I'll probably spring for the sequels.

Just a stray … well it is more than a thought but less than a rant…. Back in the day, my daughter had a very successful podcast known as Bucket ((no you won't find it online, it was a long time ago)). One segment that she always did personally was "Potty Talk" where she railed against such things as folks wanting to talk to you while you were pooping – things like that. My personal gripes are the ladies who come into a stall and immediately flush the toilet, not because has the remains of a former occupant's business mind you, but just because they want clean water in which to deposit their…. er, contribution. Now I can see the point when there is something in the toilet, but not just to have a fresh bowl of water! Nine times out of ten, the same ladies will stand on one foot and use their foot to accomplish the flushing, so not only do they waste water, but the next person who doesn't perform the same gyration gets to touch a handle onto which they have scraped all the possible germs they picked up from the bathroom floor. My guess is that they do this because they assume the same hand that wipes is the hand that flushes [which might be valid in all fairness]. And then, having preserved themselves from possible biological waste contamination, they then wash their hands, dry them, then get another dry paper towel so they can not touch the handle of the ladies room door and leave. Makes me wonder what kind of environment they live in or came from….

Looking forward to the weekend is really just another way to be "wishing your life away", as Grandmom Hughes used to say.

Why is Christmas in July a thing when it would make more sense for June 25th to be the midpoint between one Christmas and another?

And last:




That seems to be a pretty good note to end on.

0 Comments

|

Add Comment

| Permalink | Wednesday, July 24, 2019