Carol H Tucker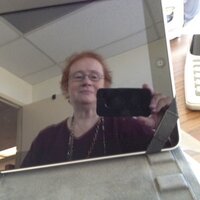 Passionate about knowledge management and organizational development, expert in loan servicing, virtual world denizen and community facilitator, and a DISNEY fan



Contact Me




Subscribe to this blog
beladona Memorial

Be warned:in this very rich environment where you can immerse yourself so completely, your emotions will become engaged -- and not everyone is cognizant of that. Among the many excellent features of SL, there is no auto-return on hearts, so be wary of where your's wanders...


Navigation Calendar
Days with posts will be linked
Most Recent Posts

First Monday in March 2020




Today is the 2nd day of the 10th week, the 2nd day of the 3rd month, the 62nd day of 2020, and:
Casimir Pulaski Day
Dr Seuss Day
Feast of 'Alá
Free Dentistry Day
Fun Facts About Names Day
International Rescue Cat Day
National Banana Cream Pie Day
national Read Across America Day
Old Stuff Day
Orthodox Green Monday
World Teen Mental Wellness Day
The gospel at Mass on Sunday, the first Sunday of Lent, was about the temptation of Christ by Satan -- and the priest spun the story to point out that we are not:
what we do – my takeaway was that we are not the roles that we fill, nor should we define ourselves by work. Many people do this and lose themselves thoroughly by being a wife or a cop, to take just two examples that I am very familiar with
what others think about us – how often do we accept the definitions of who we are by what is said about us! Labels stick and your self-image can be permanently warped by opinions of others
what we have – is having stuff a role? How often do we describe someone as rich or poor just based on how much they have?
So if you cannot state who you are based on any of these criteria, then who are you? There was agreat episode in Bablyon 5's second season where the question "Who are you?" was asked again and again and again because the answers received were unsatisfactory. To me, there doesn't seem to be a good answer to that question because as soon as you apply someone's term for what you are, you have limited or defined yourself in that framework.




After seven decades, I'm not quite sure I can answer that question easily….