Carol H Tucker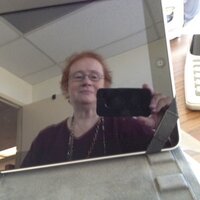 Passionate about knowledge management and organizational development, expert in loan servicing, virtual world denizen and community facilitator, and a DISNEY fan



Contact Me




Subscribe to this blog
beladona Memorial

Be warned:in this very rich environment where you can immerse yourself so completely, your emotions will become engaged -- and not everyone is cognizant of that. Among the many excellent features of SL, there is no auto-return on hearts, so be wary of where your's wanders...


Navigation Calendar
Days with posts will be linked
Most Recent Posts

February's First Friday




Today is the 6th day of the 6th week, the 7th day of the 2nd month, the 38th day of 2020, and:

"e" day [math]
Ballet Day
Black HIV/AIDS Awareness Day
Bubble Gum Day
Give Kids a Smile Day
Harry Potter Book Night
Independence Day - Grenada from the United Kingdom in 1974.
International Clash Day
Laura Ingalls Wilder Day
National Fettuccine Alfredo Day
National Periodic Table Day
National Wear Red Day
Rose Day
Send a Card to a Friend Day
Wave A Your Fingers at Your Neighbors Day
Working Naked Day
ON THIS DAY IN ...

1497 – In Florence, Italy, supporters of Girolamo Savonarola burn cosmetics, art, and books, in a "Bonfire of the vanities"

1817 - Baltimore becomes the 1st American city lit by gas street lamps with the first turned on at Market and Lemon Streets (currently Baltimore and Holliday Streets)

1845 - The Portland Vase, thought to date to the 1st century BC is shattered into more than 80 pieces by a drunken visitor to the British Museum

1900 – A Chinese immigrant in San Francisco falls ill to bubonic plague in the first plague epidemic in the continental United States

1904 – A fire begins in Baltimore, Maryland;[8] it destroys over 1,500 buildings in 30 hours.

1914 - Charlie Chaplin debuts silent film character The Tramp in "Kid Auto Races at Venice"

1915 - the first wireless message sent from a moving train to a station received

1928 - the first solo flight from England to Australia takes off from Croydon, piloted by Australian aviator Bert Hinkler (arrives 15 ½ days later)

1940 – The second full-length animated Walt Disney film, Pinocchio, premieres

1944 - Bing Crosby records "Swinging on a Star" for Decca Records (Academy Award Best Originial Song)

1949 - Joe DiMaggio becomes the first $100,000 a year baseball player for the New York Yankees

1964 - Baskin-Robbins introduces Beatle Nut ice cream

1974 - Mel Brooks' film "Blazing Saddles" opens in movie theaters starring Cleavon Little and Gene Wilder

1976 - World's largest telescope (600 cm) begins operation (USSR)

1977 - Soyuz 24 launches with two cosmonauts

1979 – Pluto moves inside Neptune's orbit for the first time since either was discovered.

1979 - Pink Floyd premiere their live version of "The Wall" in Los Angeles

1984 – Space Shuttle program: STS-41-B Mission: Astronauts Bruce McCandless II and Robert L. Stewart make the first untethered space walk using the Manned Maneuvering Unit (MMU).

1997 – NeXT merges with Apple Computer, starting the path to Mac OS X.

2006 - Uma Thurman is named a knight of the Ordre des Arts et des Lettres of France for outstanding achievement in the field of art and literature

2013 - Azerbaijan launches its first satellite, Azerspace-1

2014 – Scientists announce that the Happisburgh footprints in Norfolk, England, date back to more than 800,000 years ago, making them the oldest known hominid footprints outside Africa.

2016 – North Korea launches Kwangmyŏngsŏng-4 into outer space violating multiple UN treaties and prompting condemnation from around the world.

2018 - DNA analysis of Chedder Man, UK's oldest complete skeleton shows he had dark skin and blue eyes



Today is FFF -- the First Friday of February! I'm not as happy as I usually am about it being Friday because I made the mistake of reading the news these past couple of days and need to get my social media feeds back to anime, science fiction, anthropology and archeology, gaming, and other things that I find interesting.








And I think it is time to bury myself with other narratives for a while

0 Comments

|

Add Comment

| Permalink | Friday, February 7, 2020