Carol H Tucker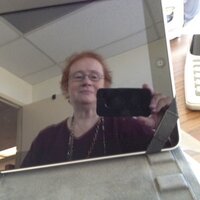 Passionate about knowledge management and organizational development, expert in loan servicing, virtual world denizen and community facilitator, and a DISNEY fan



Contact Me




Subscribe to this blog
beladona Memorial

Be warned:in this very rich environment where you can immerse yourself so completely, your emotions will become engaged -- and not everyone is cognizant of that. Among the many excellent features of SL, there is no auto-return on hearts, so be wary of where your's wanders...


Navigation Calendar
Days with posts will be linked
Most Recent Posts

End game




Today is the 4th day of the 42nd week, the 16th day of the 10th month, the 289th day of 2019 [with only 69 shopping days until Christmas], and:

BRA Day USA
Breast Reconstruction Day
Department Store Day
Dictionary Day (Noah Webster's Birthday)
Global Cat Day
Global Dignity Day
Hagfish Day
Information Overload Day
Love Your Body Day
National Boss Day
National Cut Up Your Credit Card Day
National Department Store Day
National Dictionary Day
National Feral Cat Day – but winter is coming
National Fossil Day
National Learn a Word Day
National Liqueur Day
National Support Your Local Chamber of Commerce Day
National Take Your Parents to Lunch Day
Steve Jobs Day
Thank Your Cleaner Day
World Food Day
World Spine Day
ON THIS DAY IN ....

1847 - Charlotte Brontë's book "Jane Eyre" published

1867 - Alaska adopts Gregorian calendar, crosses international date line

1913 - George Bernard Shaw's play "Pygmalion" premieres in Hofburg Theatre in Vienna, Austria

1916 - Margaret Sanger opens the first birth control clinic in the US at 46 Amboy St, Brooklyn

1923 - Disney Brothers Cartoon Studio founded

1923 - John Harwood patents self-winding watch (Switzerland)

1950 - The first edition of C.S. Lewis' "The Lion, the Witch, and the Wardrobe" is released in London

1957 - USAF sends two aluminum bullets into space

1958 - US performs nuclear test at Nevada Test Site

1964 - China becomes world's 5th nuclear power

1968 - Americans Tommie Smith (gold 19.83 WR) and John Carlos (bronze) famously give the Black Power salute on the 200m medal podium during the Mexico City Olympics

1969 - Soyuz 6 returns to Earth

1976 - Soyuz 23 returns to Earth

1980 - "Brigadoon" opens at Majestic Theater NYC for 133 performances

1982 - Mt Palomar Observatory is the first to detect Halley's comet on 13th return

1982 - USSR performs underground nuclear test

1983 - "Zorba" opens at Broadway Theater NYC for 362 performances

1985 - Intel introduces 32-bit 80386 microcomputer chip

1986 - US performs nuclear test at Nevada Test Site

1987 - USSR performs nuclear test at Eastern Kazakh/Semipalitinsk USSR

1992 - "Gilligan's Island" TV pilot filmed in 1964 is 1st shown on TV (CBS)

2002 - Bibliotheca Alexandrina in the Egyptian city of Alexandria, a commemoration of the Library of Alexandria that was lost in antiquity, is officially inaugurated.

2017 - Findings published of neutron star collision that occurred two months prior on August 17, the first cosmic event seen in gravitational waves and light. Confirms heavy elements such as gold the result of such collisions



Quote of the day:

"The end of life often offers rare opportunities to affirm and deepen our highest human values—reconciling conflicts, sharing forgiveness and gratitude, deepening a sense of loving intimacy, and rising above our myopic experience of ourselves, our lives, and the world."

~ Joseph Loizzo, "So the Darkness Shall Be the Light"



As time goes by, one becomes aware that there are more days behind one than before one. While all of us know that tomorrow is promised to no one, as I approach 70, I find myself realizing like Bilbo, there will be a time "… when winter comes without a spring that I shall ever see." Neither of my grandmothers nor my mother made it past their 85th birthday, so I feel as though my expiration date is just over the horizon at times. I look at the news and wonder what kind of world my granddaughters will grow up in, what they will choose to be, whether they will remember me. I wonder about my kids, what their lives will look like when they are my age. And, of course, I wonder what will happen to "ME", the soul or spirit or essence or kernel of consciousness that makes up my personality and being.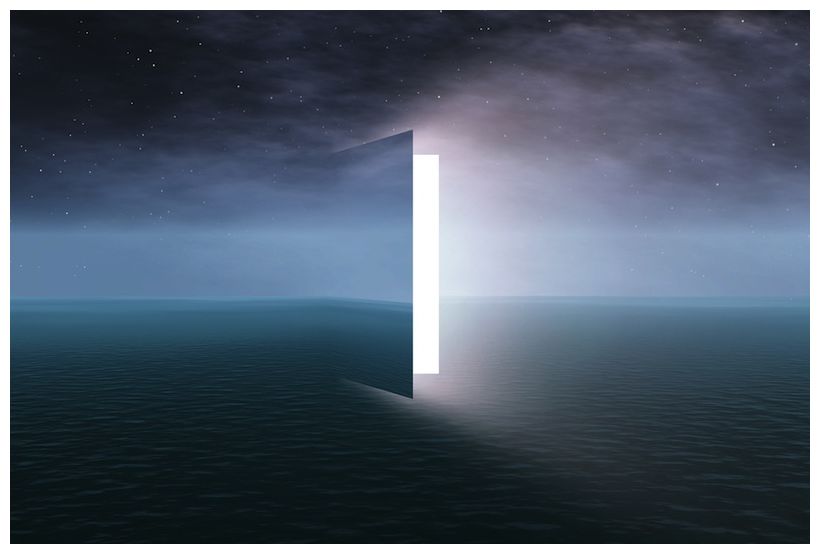 And I reflect rather wryly that those with a strong and simple faith have a lot more confidence as they reach the inevitable conclusion of their story…..



0 Comments

|

Add Comment

| Permalink | Wednesday, October 16, 2019