Carol H Tucker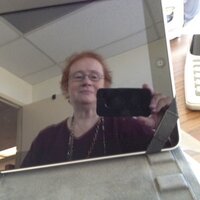 Passionate about knowledge management and organizational development, expert in loan servicing, virtual world denizen and community facilitator, and a DISNEY fan



Contact Me




Subscribe to this blog
beladona Memorial

Be warned:in this very rich environment where you can immerse yourself so completely, your emotions will become engaged -- and not everyone is cognizant of that. Among the many excellent features of SL, there is no auto-return on hearts, so be wary of where your's wanders...


Navigation Calendar
Days with posts will be linked
Most Recent Posts

defeating the bug




Today is the 5th day of the 31st week, the 30th day of the 7th month, the 212th day of 2020, and:

Eid-Al-Adha ((begins at sunset))
Father-in-Law Day
Independence Day: Vanuatu from the UK and France in 1980
International Day of Friendship
National Cheesecake Day
National Chicken and Waffle Day
National Chili Dog Day
National Intern Day
National Support Public Education Day
National Whistleblower Appreciation Day
Paperback Book Day
Share a Hug Day ((oh to be able to hug folks again without worrying about the virus))
Tisha B'Av
World Day Against Trafficking in Persons
World Snorkeling Day
Quote of the day:
"Liberty isn't liberalism, arbitrariness, but it's connected; it's conditioned by the great values of love and solidarity and in general by the good."
~ Pope Benedict XVI

There are bugs in the walls where I live. It's just a fact of life when you live in apartment buildings, especially older ones, no matter how fancy or upscale they are. Bugs just happen, whether they arrive on their own power or as hitchhikers.

About a year ago, I started experiencing an infestation, partly caused by the new owner's scaling back the amount of treatments by pest control experts, which meant the bugs were able to colonize more aggressively. The owners were forced by the county health department to ramp up preventive measures. I complained loudly and often enough that my apartment finally got on the list for weekly treatments.

The problem is in my kitchen, even though I keep everything sealed in containers or in plastic. I moved the cat food out of that room. I moved and scrubbed every inch of the kitchen I could possible see or reach. I emptied my cabinets and pest control treated them – in fact, under the sink has been empty since pest control started coming six weeks ago. They have sprayed, used sticky traps, set out bait. I still get lots of the little baby roaches, all of them running for the sink or the vent or the outlets. Finally, yesterday, the guy told me that the problem is obviously not in my kitchen and that they would have to get management's okay to treat the apartment next door. They are now convinced that my infestation can be stopped by treating their place.

Makes a lot of sense, doesn't it? We have to work together to eradicate the problem, to keep the bugs from using their apartment as a safe haven before coming back. Sound familiar? *ponders* Gee, what other kind of bug keeps surging back….

Want schools and businesses to start again? WEAR A MASK. If you don't want to wear a mask for yourself, remember we are all connected and wear it for the folks around you.






Oh, and if you really are worried about the infection being spread by disposable mask manufacturers? Get washable, reusable ones.