Carol H Tucker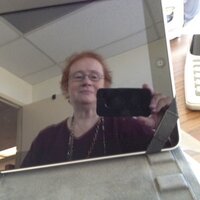 Passionate about knowledge management and organizational development, expert in loan servicing, virtual world denizen and community facilitator, and a DISNEY fan



Contact Me




Subscribe to this blog
beladona Memorial

Be warned:in this very rich environment where you can immerse yourself so completely, your emotions will become engaged -- and not everyone is cognizant of that. Among the many excellent features of SL, there is no auto-return on hearts, so be wary of where your's wanders...


Navigation Calendar
Days with posts will be linked
Most Recent Posts

consequences




Today is the 2nd day of the 14th week, the 20th day of the 3rd month, the 90th day of 2020, and:

Grass is Always Browner on the Other Side of the Fence Day
International Folding Laundry Day
National Doctors Day
National I am in Control Day
National Virtual Vacation Day
Pencil Day
Take a Walk in the Park Day
TB-303 Appreciation Day
Torrents Day
Turkey Neck Soup Day
World Bipolar Day
Earliest day on which the first day of Hocktide can fall, while April 3 is the latest; observed on the second Monday after Easter. (Hungerford, England; popular in medieval England)
Quote of the day:
"There is only one time that is important – NOW! It is the most important time because it is the only time when we have any power."
~ Leo Tolstoy, What Men Live By and Other Tales

One of the blogs I follow in my reader – and I recommend Newsblur very highly – recently talked about the first actual trees that took root and the opening paragraph was:

"When trees first grew on Earth, death followed. The first tree was Archaeopteris. One hundred feet tall and looking a lot like a cedar, it spread its branches, breathed the air, anchored itself in the soil, when soil itself was an innovation, and brought catastrophe to the world. That was 375 million years ago."

That startled me, trees precipitating an extinction event?

Indeed, the theory is that was exactly what happened. Oh, not immediately, mind you. One tree didn't make that much difference, but as its progeny spread across the existing land masses during the late Devonian period, the climatic impact was felt. C02 was drawn out of the air and stored it in the waters as their deep roots broke up the rocks under the soil. Ultimately that water was carried to the sea and the carbon dioxide locked away in limestone deposits. As the trees breathed in the carbon dioxide, they exhaled oxygen, and giant winged insects rode the currents of the air. But as the greenhouse effect of CO2 lessened, the world turned colder and ice began to form, and mass extinction followed. Archaeopteris did not survive the climate changes it precipitated. We can see the remains of these ancient trees in Cairo, New York




Although it caused their demise, the changes the trees wrought formed the world we live in today. Made me ponder the changes that humans have caused and wonder what the new world will look like after the Anthropocene era ends ….