Carol H Tucker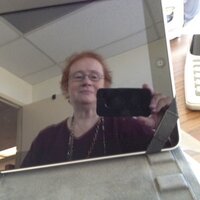 Passionate about knowledge management and organizational development, expert in loan servicing, virtual world denizen and community facilitator, and a DISNEY fan



Contact Me




Subscribe to this blog
beladona Memorial

Be warned:in this very rich environment where you can immerse yourself so completely, your emotions will become engaged -- and not everyone is cognizant of that. Among the many excellent features of SL, there is no auto-return on hearts, so be wary of where your's wanders...


Navigation Calendar
Days with posts will be linked
Most Recent Posts

collecting




Today is the 5th day of the 16th week, the 18th day of the 4th month, the 108th day of 2019 [with only 250 shopping days until Christmas], and:

Adult Autism Awareness Day
Get to Know Your Customers Day
International Amateur Radio Day
International Day for Monuments and Sites
International Pizza Cake Day
Maundy Thursday
National Animal Crackers Day
National Ask An Atheist Day
National Columnists' Day
National D.A.R.E Day
National High Five Day
National Lineman Appreciation Day
National Velociraptor Awareness Day
Newspaper columnists' Day
Pet Owners Independence Day
Pinata Day
Poem In Your Pocket Day
Support Teen Literature Day


Quote of the day:

"When you enter an art gallery or an antique shop, you see what you hope will surprise and delight you, but a bookstore does not show what it is selling…It is from the collective impression, from the sight of many books wedged together on many shelves, that the mysterious good feel comes. Is there something that leaks out of the closed books, some subliminal message about culture and aspiration?"

-- Janet Malcom, "Three Sisters"



I have to admit that if given a choice between visiting an art gallery, an antique shop, or a bookstore, as much as I enjoy reading, I would probably gravitate to the antique store first. I love meandering about in such places. I also love flea markets, consignment shops, and craft shows – there is something about what someone has made or saved or is getting rid of that just fascinates me. That said? Most of my rummaging in such venues has to do with two things – boxes and books. I love to collect the little boxes that people have made to store things in – not necessarily jewelry, but including them if the box is different. Years ago hereabouts, every girl graduating high school was given a small cedar box from Lane Furniture to encourage them to buy a full sized hope chest and I have several of those boxes from different decades. Anything with pigs on it is of immediate interest and I have an extensive collection of stuffed pigs. Anything Disney is automatically of interest. Anything about space, science fiction, or fantasy has my attention. A row of old books is guaranteed to get my attention and I go through them carefully to see what they are and when they were published, not so much because I'm looking for a rare first edition, but because when they are published changes the information that is presented. For example, I have a world history textbook that was published in 1937. The last chapter dealing with current affairs is very complimentary to Hitler of all people, stating that he has provided Germans with prosperity and a sense of identity that would serve them well in the coming years. It is one of the reasons I am very leery of revisionist history as it drove home the fact that what we know of the past is only what has survived in writing – what if some future historian uncovered this book and didn't have others to refer to? How would that impact their portrayal of Hitler's rise?



But bookstores know my name and have my number. I can pass up the bookstores in the mall with their similarities and standard layouts and issues. A free standing Borders or Barnes & Noble is a different matter, and a small used book store with its piles of books and clutter is really a magnet. One can indeed feel the pull of all those stories and narratives, and almost hear the rustling of the pages …. Of course, there are two significant downsides to wandering into such establishments: first of all, it takes money to indulge in real shopping; second of all,I have quite enough stuff thank you very much. While I agree with the sentiment that one can never have too many books, the reality is that one runs out of room for both books and tchotchkes








Yes I am fully aware that my clutter of stuff makes me very close to being a pack rat is akin to be a hoarder AND contributes to my reluctance to move into a smaller place.

0 Comments

|

Add Comment

| Permalink | Thursday, April 18, 2019