Carol H Tucker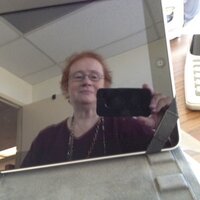 Passionate about knowledge management and organizational development, expert in loan servicing, virtual world denizen and community facilitator, and a DISNEY fan



Contact Me




Subscribe to this blog
beladona Memorial

Be warned:in this very rich environment where you can immerse yourself so completely, your emotions will become engaged -- and not everyone is cognizant of that. Among the many excellent features of SL, there is no auto-return on hearts, so be wary of where your's wanders...


Navigation Calendar
Days with posts will be linked
Most Recent Posts

Baby




Today is the 3rd day of the 13th week, the 19th day of the 3rd month, the 88th day of 2022, and:

Knights of Columbus Founder's Day
National Lemon Chiffon Cake Day
National Mom and Pop Business Owners Day
National Vietnam War Veterans Day
Niagara Falls Runs Dry Day - in 1848 the ice blockages have caused the rivers to run dry and so was no water flow over the great cataract for about 30 or 40 hours
Smoke and Mirrors Day
Texas Love the Children Day
World Piano Day (( created in 2015 because there are 88 keys on the piano ))
Quote of the day:
"There is no substitute for the comfort supplied by the utterly taken-for-granted relationship."
~ Iris Murdoch, A Severed Head

One of the cats on Petfinder had a heartbreaking story:

"Meet Baby
Baby is a 14 year-old beautiful Tortie Point Siamese mix who sadly had to be surrendered by her elderly owner after her husband died and her living conditions changed. Her owner loved Baby dearly and just wants her to go to a safe and loving home. Baby is very sweet, and was previously declawed"

As the girls and I went through the available cats, carefully considering each one, all three of us were taken by the sad picture and story of Baby as she looks so utterly depressed and confused: We talked about Grandmom adopting Baby, and I explained to the girls that cats like Baby usually only lived to be 15 or 16. The 8 year old thoughtfully replied that she didn't think Baby was a good fit because it was really sad when you had to say goodbye to a pet, and we moved on. But Baby's sad, hurt eyes keep haunting me.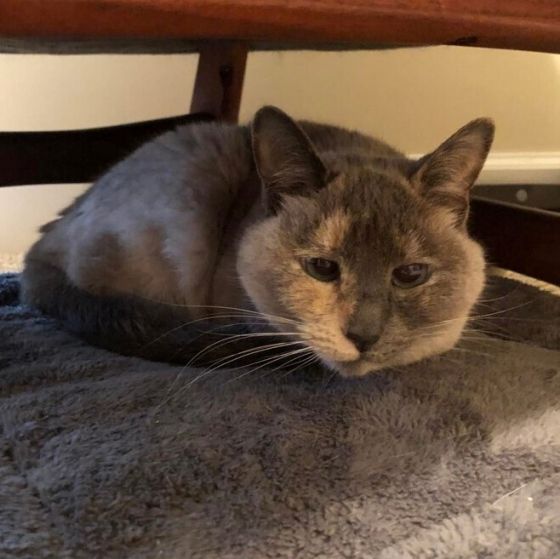 Her owner had to know that a 14 year old senior cat wouldn't be adopted quickly and maybe not at all; she had to know Baby's last years are going to be traumatic and full of adjustments. Wouldn't it have been kinder and more responsible to hold Baby in her arms and let her go knowing that she was loved, sparing her all this?

What an awful choice that woman had to make – there are no right answers I fear