Carol H Tucker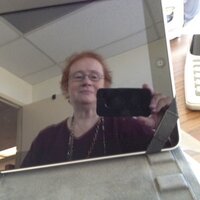 Passionate about knowledge management and organizational development, expert in loan servicing, virtual world denizen and community facilitator, and a DISNEY fan



Contact Me




Subscribe to this blog
beladona Memorial

Be warned:in this very rich environment where you can immerse yourself so completely, your emotions will become engaged -- and not everyone is cognizant of that. Among the many excellent features of SL, there is no auto-return on hearts, so be wary of where your's wanders...


Navigation Calendar
Days with posts will be linked
Most Recent Posts

artificial




Today is the 3rd day of the 47th week, the 19th day of the 11th month, the 323rd day of 2019 [with only 35 shopping days until Christmas], and:

American Made Matters Day
"Have a Bad Day" Day
Equal Opportunity Day
Gettysburg Address Day
International Men's Day
National Blow Bagpipes Day
National Camp Day
National Carbonated Beverage with Caffeine Day
National Entrepreneurs' Day
Parents Day (Tuesday of National Education Week)
Play Monopoly Day
Rocky and Bullwinkle Day – in 1959 "Rocky & His Friends" debuted on ABC
Women's Entrepreneurship Day
World Philosophy Day
World Toilet Day
ON THIS DAY IN ...

1493 - Christopher Columbus discovers Puerto Rico, on his 2nd voyage

1620 - The Mayflower reaches Cape Cod and explores the coast

1621 - Rabbi Isaiah ben Abraham aha-Levi Horowitz arrives in Israel

1805 - Lewis and Clark expedition, led by Meriwether Lewis and William Clark, reaches the Pacific Ocean, first European Americans to cross the west

1835 - A ship carrying 500 armed Maori from Ngati Tama and Ngati Mutunga arrives on the Chatham Islands; those Moriori (indigenous people of the Chatham Islands) that are not killed are enslaved

1861 - Julia Ward Howe committed "Battle Hymn of the Republic" to paper

1861 - The first petroleum shipment (1,329 barrels) from the U.S. to Europe leaves Philadelphia, USA, for London, England on the Elizabeth Watts

1863 - US President Abraham Lincoln delivers his Gettysburg address beginning; "Four score and seven years ago..."

1872 - E.D. Barbour of Boston is awarded the first U.S. patent for the first 'calculator', an adding machine capable of printing totals and subtotals

1881 - A meteorite lands near the village of Großliebenthal, southwest of Odessa, Ukraine.

1893 - the first newspaper color supplement (NY World)

1894 - the first mushroom on a stamp (China 1 & 5 Ap)

1895 - American inventor Frederick E. Blaisdell patents the pencil

1911 - NY receives first Marconi wireless transmission from Italy

1916 - Samuel Goldwyn and Edgar Selwyn establish Goldwyn Pictures, the company later became one of the most successful independent filmmakers

1947 - a 200" mirror arrives at Mt Palomar

1951 - US performs nuclear test at Nevada Test Site

1962 - Fidel Castro accepts removal of Soviet weapons -- 57 years later, Russia is contemplating putting them back again

1965 - Kellogg's Pop Tarts pastries created

1969 - Apollo 12's Charles Conrad and Alan Bean become the 3rd and 4th humans on the Moon

1970 - US performs nuclear test at Nevada Test Site

1971 - Disney World's Fort Wilderness opens

1987 - France performs nuclear test

1995 - CNET launches www.shareware.com
/>
1996 - Space Shuttle STS 80 (Columbia 21), launches into space

1997 - STS 87 (Columbia 24) launches into orbit

1998 - Vincent van Gogh's "Portrait of the Artist Without Beard" sells at auction for $71.5 million

2017 - Oumuamua first detected by scientists, 400 meters long and reddish, first known interstellar object in our solar system first and of possible alien origin



I remember the annual ritual of Education Week very well. Once a year, parents were invited to sit in the back of our classrooms and observe a "typical" day of their kids' educations. The days, of course, were anything BUT typical. Everyone put on their very best performance for the company. Teachers dressed nicely and had lesson plans designed to be interesting and interactive, speaking to their students in deliberately honeyed tones. Students were also dressed nicely and everyone was on their best behavior, excessively polite to each other and the teacher, raising hands to give answers instead of ignoring questions. The lunch room was immaculate and the food aromas from the steam table smelled enticing as the cafeteria ladies primly ladled food out. There was usually an assembly scheduled for the afternoon. Every single thing about the day was scrubbed, sanitized, and staged.








I hated it – both when I was a student and then when I was a parent.



0 Comments

|

Add Comment

| Permalink | Tuesday, November 19, 2019