Carol H Tucker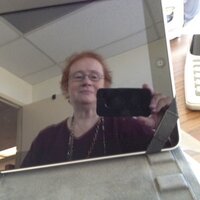 Passionate about knowledge management and organizational development, expert in loan servicing, virtual world denizen and community facilitator, and a DISNEY fan



Contact Me




Subscribe to this blog
beladona Memorial

Be warned:in this very rich environment where you can immerse yourself so completely, your emotions will become engaged -- and not everyone is cognizant of that. Among the many excellent features of SL, there is no auto-return on hearts, so be wary of where your's wanders...


Navigation Calendar
Days with posts will be linked
Most Recent Posts

another rainy Monday




Today is the 2nd day of the 7th week, the 10th day of the 2nd month, the 41st day of 2020, and:

All The News That's Fit To Print Day
Clean Out Your Computer Day
National Cream Cheese Brownie Day
National Flannel Day
National Home Warranty Day
Oatmeal Monday
Plimsoll Day
Teddy Day
Tu BiShvat
Umbrella Day
World Pulses Day


ON THIS DAY IN ...

1258 – Mongol invasions: Baghdad falls to the Mongols, bringing the Islamic Golden Age to an end.

1535 - 12 nude anabaptists run through Amsterdam streets

1774 - Andrew Becker demonstrates diving suit

1794 - Joseph Haydn's 99th Symphony in E premieres

1863 - the first US fire extinguisher patent granted to Alanson Crane, Virginia

1879 - the first electric arc light used (California Theater)

1897 - The NY Times begins using slogan "All the News That's Fit to Print"

1906 – HMS Dreadnought, the first of a revolutionary new breed of battleships is christened and launched by King Edward VII.

1916 - Biggest oil well gusher ever - Edward L. Doheny's Cerro Azul No. 4 first gushes 600 feet in the air near Tampico, Mexico

1920 - Baseball outlaws all pitches involving tampering with ball

1933 - Delivery of the first singing telegram (Postal Telegram Co NYC)

1939 - "Stagecoach" western film directed by John Ford, starring Claire Trevor and John Wayne, premieres in Miami

1940 – Cartoon characters Tom and Jerry, created by William Hanna & Joseph Barbera, make their debut with Puss Gets the Boot by MGM.

1940 - "In The Mood" by Glenn Miller hits #1

1942 - Glenn Miller awarded 1st ever gold record for selling 1 million copies of "Chattanooga Choo Choo"

1942 - American chemist James Franklin Hyde is granted a patent for fused silica

1947 – Crowds gathered at shop windows in Paris to see Christian Dior's New Look fashion—longer skirts, nipped-in waists and padded shoulders.

1949 - Arthur Miller's play "Death of a Salesman" opens at Morosco Theater, NYC

1961 - Niagara Falls hydroelectric project begins producing power

1962 – Roy Lichtenstein's first solo exhibition opened, and it included Look Mickey, which featured his first employment of Ben-Day dots, speech balloons and comic imagery sourcing, all of which he is now known for.

1966 - "Valley of the Dolls" by Jacqueline Susann is published by Bernard Geis Associates in the US - sold over 31 million copies

1972 - USSR performs nuclear test at Eastern Kazakh/Semipalitinsk USSR

1979 = "Da Ya Think I'm Sexy?" by Rod Stewart peaks at #1

1989 - US performs nuclear test at Nevada Test Site

1996 - IBM computer Deep Blue becomes the first computer to win a game of chess against a reigning (human) chess champion, Gary Kasparov

1997 - Soyuz TM-25 launches to the MIR

1998 - AOL raises monthly flat rate internet access from $19.95 to $21.95

2009 – The communications satellites Iridium 33 and Kosmos 2251 collide in orbit, destroying both.

2019 - Insect populations are collapsing worldwide threatening a"catastrophic collapse of nature's ecosystems" according to a global review saying 40% declining, 30% endangered



Today when I walked into Starbucks, out of the pouring rain, after sitting in traffic, I was greeted with a cheery chorus of "Happy Monday!"








It still was a dark, dank day, but at least that group of folks had smiles on their faces!

0 Comments

|

Add Comment

| Permalink | Monday, February 10, 2020