Carol H Tucker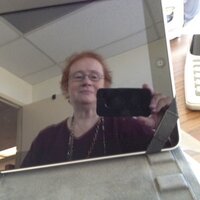 Passionate about knowledge management and organizational development, expert in loan servicing, virtual world denizen and community facilitator, and a DISNEY fan



Contact Me




Subscribe to this blog
beladona Memorial

Be warned:in this very rich environment where you can immerse yourself so completely, your emotions will become engaged -- and not everyone is cognizant of that. Among the many excellent features of SL, there is no auto-return on hearts, so be wary of where your's wanders...


Navigation Calendar
Days with posts will be linked
Most Recent Posts

an apple a day ...






Today is the 5th day of the 39th week, the 26th day of the 9th month, the 289th day of 2019, and:

European Day of Languages
Forget-Me-Not Day
Human Resource Professional Day
Johnny Appleseed Day
Lumberjack Day ((see National Pancakes Day))
Mesothelioma Awareness Day
National Better Breakfast Day
National Compliance Officer Day
National Dumpling Day
National Pancakes [AKA johnnycakes, griddle cakes or hotcakes] Day – it used to be called Lumberjack Day and is one week after Talk Like a Pirate Day ((and here you thought it was back on Shrove Tuesday))
National Situational Awareness Day
Remember Me Thursday – it's all about the pets languishing in shelters awaiting adoption
Shamu the Whale Day or why whales shouldn't be kept in captivity
World Contraception Day
World Maritime Day
ON THIS DAY IN ...

1580 - Frances Drake completes circumnavigation of the world, sailing into Plymouth aboard the Golden Hind

1738 - Scottish philosopher David Hume enters into a contract to publish the first two volumes of his seminal work "A Treatise of Human Nature" with John Noon in London

1772 - New Jersey passes bill requiring a license to practice medicine

1892 - first public appearance of John Philip Sousa's band (NJ)

1946 - 1st edition of Tintin (Kuifje), publishes until June 1993

1957 - USSR performs nuclear test at Eastern Kazakh/Semipalitinsk USSR

1958 - US performs nuclear test at Nevada Test Site

1960 - the first of four TV debates Nixon & Kennedy took place (Chicago)

1964 - "Gilligan's Island", starring Bob Denver as Gilligan, debuts on CBS ((and inevitably I find myself adding "for a three hour tour"))

1968 - first broadcast of "Hawaii Five-O" on CBS-TV

1969 - The Beatles release "Abbey Road" album

1971 - Jim Palmer is fourth Oriole pitcher to win at least 20 games this season

1973 - Concorde makes its first non-stop crossing of the Atlantic (Washington, D.C. to Paris) in record-breaking time (3h33m).

1974 - US performs nuclear test at Nevada Test Site

1979 - US performs nuclear test at Nevada Test Site

1980 - Soyuz 38 returns to Earth

1981 - USSR performs underground nuclear test

1983 - Cosmonauts Titov and Strekalov are saved from exploding Soyuz T-10

1986 - Dallas jumps the shark when Bobby (Patrick Duffy) returns to Dallas, his death is attributed to his wife Pam's bad dream (erases all of last season)

1988 - US space shuttle STS-26 launched

1992 - Tsuruhiko Kiuchi rediscovers Comet Swift-Tuttle, the first time it has been spotted since 1862

2008 - Swiss pilot and inventor Yves Rossy becomes first person to fly a jet engine-powered wing across the English Channel.

2017 - World's second-largest gem-quality diamond, the "Lesedi La Rona", sells for $53M



Johnny Appleseed was actually a real person who was born on this day 245 years ago in Leonmister, Massachusetts. His real name was John Chapman, but he earned his nickname by working as an orchardist [which is still a profession today], wandering about the frontier – back then most of Pennsylvania and Ohio was considered wildland. He would plant the trees, establish a land claim, then circle back later and make hard cider – all of which draws a very different picture than the whimsical wandering eccentric of folklore.






I wonder what John Chapman would think about being remembered as Johnny Appleseed?

0 Comments

|

Add Comment

| Permalink | Thursday, September 26, 2019