Carol H Tucker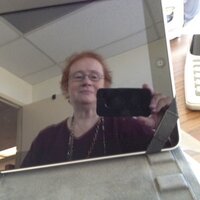 Passionate about knowledge management and organizational development, expert in loan servicing, virtual world denizen and community facilitator, and a DISNEY fan



Contact Me




Subscribe to this blog
beladona Memorial

Be warned:in this very rich environment where you can immerse yourself so completely, your emotions will become engaged -- and not everyone is cognizant of that. Among the many excellent features of SL, there is no auto-return on hearts, so be wary of where your's wanders...


Navigation Calendar
Days with posts will be linked
Most Recent Posts

ah Clippy!




Today is the 4th day of the 22nd week, the 29th day of the 5th month, the 149th day of 2019, and:
Ascension of Bahá'u'lláh – the anniversary of the death in exile of Bahá'u'lláh, the founder of the Bahá'í Faith, in 1892 on 13 Azamat according to the Baha'i calendar at 3 AM, outside Akko (also known as Akka or Acre), in what is now northern Israel.
End of the Middle Ages Day – while it seems rather odd to pinpoint a specific day for the end of an era, historians tend to agree the Middle Ages ended with the fall of the eastern Roman Empire, specificity the fall of Constantinople on this day in 1453 as the Ottoman invaders under Sultan Mehmed II succeeded against the Byzantine defenders under Emperor Constantine XI Palaiologos after a siege of 53 days.
International Coq Au Vin Day
International Day of United Nations Peacekeepers
Learn About Composting Day
National Biscuit Day – it always fascinates me that what the British call a biscuit [which we call a cookie] and what the Americans call a biscuit [small, fluffy quick breads, leavened with baking powder or buttermilk and served with butter and jam or gravy, rather like what the British would call a scone] are such different things
National Senior Health & Fitness Day – another day preaching about the benefits of exercise
Paper Clip Day – for those of us who used WORD in the early days, do you miss Clippy?
Put a Pillow on Your Fridge Day – from what I can find, this stems from the belief that if one put something from the bedroom [such as a nightgown or a blanket in your larder once a year, it would guarantee food and fertility. There is no time limit apparently on how long you have to keep the item with the food stuffs, although I assume it is for the day because you would need the item to go to bed, nor can I find any explanation of why it should be done on this day as opposed to any other day. You can get a special pillow case for the day and post a picture of your pillow on top of your refrigerator on the dedicated Facebook page if you are so inclined.
World Digestive Health Day
World Otter Day

Ah, Clippy! I also remember the annoying little puppy and the kitty -- the paper clip was just one option – you could disable the blasted things but they would pop back up every time you used HELP and then you had to disable them again. Got me to thinking of those days. I have a picture of me 25 years ago in my first management position, sitting at my desk, boom box to play cassettes, typewriter featured prominently, and not a computer screen in sight, We only had one computer in the office to meet our needs and later my little department was one of the first to get a computer at every workstation so we could keep up with the volume of work that had to be done on the Loan Accounting System to maintain the loan portfolio. I was the only one in the office with a dial-up internet connection, and I can remember using Jeeves to ask "how do I know what I don't know" because a long time employee was leaving and I didn't know how to translate or capture her extensive knowledge of the customers and the organization. We had to share a fax machine with another department and we saved all those sheets of thermal paper in the loan files – I imagine they are illegible now! The Ceo had an executive secretary and she was trying to get used to this new word processor instead of a typewriter, and she would print out his emails for him to read every morning. Someone in Operations would file the checks that were processed every day by account number, and stuffing the cancelled checks into the monthly checking account statements took a lot of manpower. And there were still keypunch operators and printouts from the computer came out on wide paper with green stipes and holes on both sides to pull the paper along as it printed. Back then you could get by with a little five letter password too. And when you left the office, no one could get ahold of you unless they called your home phone and then they might have to leave a message on the answering machine.




I used to switch my office assistants around depending on my mood – F1 was my favorite but I often used the Genius too, at least I did when I didn't turn it off completely.


0 Comments

|

Add Comment

| Permalink | Wednesday, May 29, 2019