Carol H Tucker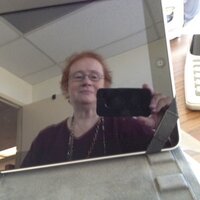 Passionate about knowledge management and organizational development, expert in loan servicing, virtual world denizen and community facilitator, and a DISNEY fan



Contact Me




Subscribe to this blog
beladona Memorial

Be warned:in this very rich environment where you can immerse yourself so completely, your emotions will become engaged -- and not everyone is cognizant of that. Among the many excellent features of SL, there is no auto-return on hearts, so be wary of where your's wanders...


Navigation Calendar
Days with posts will be linked
Most Recent Posts

a line in the sand.....




Today is the 3rd day of the 43rd week, the 20th day of the 10th month, the 294th day of 2020 [with only 65 shopping days left until Christmas], and:

Birth of the Bab
Community Media Day
Information Overload Awareness Day
International Chefs Day
Miss America Rose Day
National Brandied Fruit Day
National Call-in Day for Health Reform
National Day on Writing
National Pharmacy Technician Day
National Suspenders Day
National Youth Confidence Day
Office Chocolate Day
Pay Back a Friend Day
Pro-Life Day of Silent Solidarity
World Osteoporosis Day
World Statistics Day
Quote of the day:
"I had begun to see the past like this: there is a line; you can draw it yourself, or sometimes it gets drawn for you; either way, there it is, your past, a collection of people you used to be and things you used to do. Your past is the person you no longer are, the situations you are no longer in."
~ Jamaica Kincaid,Lucy

There are lines in my past, events or markers, where I can look back and make "before/after" comparisons. Some have to do with my personal life and usually are about choices that I have made [like fleeing my mother's house and moving in with my first husband] , or the natural progression of life [like graduating from high school]. Some I have to ascribe to happenstance – like getting into knowledge management or becoming an avid fan [Baker Street Irregular, science fiction aficionado, confirmed believer in Middle Earth, Trekkie, Disney believer cosplay]. Some have more to do with the society in which I live or current events – like LBJ deciding not to seek reelection. And some have to do with things happening – Grandmom Hughes' death, Frank's dementia then losing him, my daughter's breast cancer diagnosis. In each case, I can see how it changed me.

Most recently, this year of 2020 has drawn a line for me, and I don't think I am alone in that.

In the case of the DJT presidency, it isn't so much that he won the 2016 election, it has been the turmoil and degradation of what I thought were hallowed and indestructible democratic institution, coupled with a complete inability to see him as his supporter see him. People I know, and indeed both liked and respected, seem just fine with what I perceive as crass materialism, total callousness and the last gasp of the old rich white men declaring this country is their's to do with what they would like. These same folks, incidentally, are just as appalled that I have been hoodwinked by a leftist and liberal media into not comprehending what the real issues are and how DJT is applying a much needed course correction. I do not know how to reconcile the schism that yawns before us no matter who wins the election.

In the case of the COVID-19 pandemic, while many other members of my family and friends seem to be more comfortable moving about outside their home, I find myself increasingly reluctant to do so. How much of this is because I have to get on an elevator and travel 20 stories in the company of multiple individuals, who either don't wear a mask at all or don't have their mask covering both nose and mouth, to even start to go anywhere, I'm not sure. I carefully limit the number of times I go downstairs to throw out recycling or get my mail. I rely on Uber Eats for carryout, and Giant/Peapod for grocery deliveries. I worry every time someone is in my apartment – maintenance workers, pest control, cleaning lady. Since March 31st, I have seldom been anywhere – to have my hair done twice, to the pharmacy three times, to the vet's four times, and to my daughter's home [the only place where once inside, I do not wear a mask as she is as vulnerable as I] several times. In short? For six months I have been a recluse, and that shows no sign of letting up anytime soon.




Someday, I will look back on 2020, but right now? I don't know, and cannot imagine, what "after" looks like – and I don't think I am alone in that either.