Carol H Tucker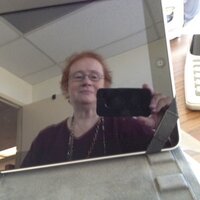 Passionate about knowledge management and organizational development, expert in loan servicing, virtual world denizen and community facilitator, and a DISNEY fan



Contact Me




Subscribe to this blog
beladona Memorial

Be warned:in this very rich environment where you can immerse yourself so completely, your emotions will become engaged -- and not everyone is cognizant of that. Among the many excellent features of SL, there is no auto-return on hearts, so be wary of where your's wanders...


Navigation Calendar
Days with posts will be linked
Most Recent Posts

a heavy day




Today is the 3rd day of the 41st week, the 8th day of the 10th month, the 281st day of 2019, and:

Ada Lovelace Day
Alvin C York Day – in 1918 he single-handedly attacked a German gun nest, killing at least 25 and capturing 132 Germans
American Touch Tag Day
Headspace Day [Australia] – what if taking care of your mind was as "normal" as getting a checkup?
International Lesbian Day
National Face Your Fears Day
National Fluffernutter Day – a fluffernutter is a sandwich made with peanut butter and marshmallow creme usually served on white bread ((since I had to google it I figured others might need to know as well))
National Hydrogen and Fuel Cell Day
National Pierogi Day
National Salmon Day
Own Business Day
World Child Development Day
World Octopus Day
ON THIS DAY IN ...

1480 - Great standing on the Ugra river, standoff between forces of Akhmat Khan, Khan of the Great Horde, and Ivan III Grand Prince of all Rus, Tataro-Mongols retreat, leds to disintegration of the Horde

1769 - Captain James Cook lands in New Zealand (Poverty Bay)

1818 - Two English boxers are first to use padded gloves

1871 - Great Fire of Chicago kills 200 people and destroys over 4 square miles (10 square km) of buildings and the original Emancipation Proclamation

1927 - "The Second Hundred Years" silent short film was released starring Stan Laurel and Oliver Hardy, which marks the first time with Laurel and Hardy appearing as a team

1942 - Comedy duo Abbott and Costello launch their weekly radio show

1945 - Microwave oven patented

1958 - US performs nuclear test at Nevada Test Site

1964 - Ringo Starr passes his driving test

1965 - USSR performs nuclear test at Eastern Kazakh/Semipalitinsk USSR

1971 - US performs nuclear test at Nevada Test Site

1980 - USSR performs nuclear test



Yom Kippur starts at sundown this evening and runs through tomorrow. Tomorrow is my mother' birthday; she would've been 92. It seems to me to be appropriate these two things happen on the same day as I always get introspective on her birthday, wondering what I could've done or said or been differently to enable my mother and I to have a better relationship, which seems quite appropriate for a day of atonement and repentance. I remember my last conversation with her a couple days before she died, if it could be called that, for she was too weak to even speak. I told her then that it was okay that she had made the decision to stop eating, that I understood her weariness, that I wished things had been better for the two of us. She just looked at me. Did she hear me? Did what I said make any difference? Although I got to say goodbye, I don't actually feel like there was a resolution – but over the past six years I have come to understand that there couldn't be any closure because the core issue was that my mother wouldn't or couldn't accept me as I am rather than as she would have me be.






Through the years, I have struggled with feelings of failure, but have tried really hard to make sure the weight of my expectations do not weigh as heavily on my relationships with my son and daughter.

0 Comments

|

Add Comment

| Permalink | Tuesday, October 8, 2019