Carol H Tucker

Passionate about knowledge management and organizational development, expert in loan servicing, virtual world denizen and community facilitator, and a DISNEY fan



Contact Me




Subscribe to this blog
beladona Memorial

Be warned:in this very rich environment where you can immerse yourself so completely, your emotions will become engaged -- and not everyone is cognizant of that. Among the many excellent features of SL, there is no auto-return on hearts, so be wary of where your's wanders...


kala

(¤´¨)
¸.·´¸.·*´¨) ¸.·*¨)
(¸.·´ (¸.·`¤"If you will practice being fictional for awhile, you will understand that fictional characters are sometimes more real than people with bodies and heartbeats." -- Richard Bach


Navigation Calendar
Days with posts will be linked
Most Recent Posts

watching the moments




Today is the 6th day of the 17th week, the 27th day of the 4th month, the 117th day of 2018, and:

Babe Ruth Day – first celebrated in 1947
Day of Dialogue
Independence Day: Togo from France in 1960 and Sierra Leone from United Kingdom in 1961.
LGBT National Day of Silence
Matanzas Mule Day
Morse Code Day
National Arbor Day
National Devil Dog Cakes Day
National Hairball Awareness Day
National Little Pampered Dog Day
National Prime Rib Day
Undiagnosed Children's Awareness Day
World Design Day
On this day ...

1539 – Re-founding of the city of Bogotá, New Granada (now Colombia), by Nikolaus Federmann and Sebastián de Belalcázar.

1565 – Cebu is established becoming the first Spanish settlement in the Philippines.

1595 – The relics of Saint Sava are incinerated in Belgrade on the Vračar plateau by Ottoman Grand Vizier Sinan Pasha; the site of the incineration is now the location of the Church of Saint Sava, one of the largest Orthodox churches in the world, in retaliation for the Serbs in Banat uprising in 1594 using the portrait of Saint Sava on their war flags

1667 – John Milton, blind and impoverished, sells the copyright of Paradise Lost for £10.

1861 – American President Abraham Lincoln suspends the writ of habeas corpus [a guarantee against any detention that is forbidden by law].

1865 – The New York State Senate creates Cornell University as the state's land grant institution.

1972 - Apollo 16 returned to Earth after a manned voyage to the moon.

1981 – Xerox PARC introduces the computer mouse.

2005 – Airbus A380 aircraft had its maiden test flight.

2006 – Construction begins on the Freedom Tower (later renamed One World Trade Center) in New York City.



Quote of the day:
"Sometimes you will never know the value of a moment until it becomes a memory."
~ Dr. Seuss

In each day, there are 1,440 minutes, a very specific measurement of time. They glide past, flowing gently into that river of time that stretches both behind us and in front of us, each striking our spirit with an unnoticed little ping, insignificant and insubstantial for the most part. A moment is usually thought to be a less precise measurement of time – a medieval unit of time defined by the movement of a shadow on a sundial [which covered 40 moments in a solar hour] and today usually referring to a brief period of time or a specific point in time. Arguably, we don't remember "days" per se, we actually remember "moments" and we express it in days. For example, I remember the date of 06.27.2017 clearly [a specific point in time] – it was then that we learned my daughter had breast cancer – but I couldn't tell you what day of the week it was other than it was a workday because when she called and asked me to come to Mercy Hospital where she was waiting for a biopsy, I was here at work. I vividly remember what I did, and how I felt. Form this I deduce that activity and emotion are more captured in moments rather than minutes and it makes me look at the historical records I scan for what happened on this day a little differently from a matter of perspective rather than fact.. Makes me wonder if you can deliberately craft a moment into a memory.




When you reflect upon the past, which moments stand out for you?

0 Comments

|

Add Comment

| Permalink | Friday, April 27, 2018

never had a friend like ....




Today is the 5th day of the 17th week, the 26th day of the 4th month, the 116th day of 2018, and:

Audubon Day
Get Organized Day
Hug a Friend Day
Hug an Australian Day
International Girls in Information and Telecommunication
Lesbian Visibility Day
National Dissertation Day
National Help a Horse Day
National Kids and Pets Day
National Pretzel Day
National Richter Scale Day -- honoring the birth of the Richter Scale inventor, Charles F. Richter in 1900
National Static Cling Day -- https://www.youtube.com/watch?v=zME2nO7ALlI
Poem in your Pocket Day
Take Our Daughters and Sons to Work Day
Technologies Day
World Intellectual Property Day -- The Convention Establishing the World Intellectual Property Organization enters into force in 1970.
On this day ...

1336 – Francesco Petrarca (Petrarch) ascends Mont Ventoux.

1564 – Playwright William Shakespeare is baptized in Stratford-upon-Avon, Warwickshire, England (date of actual birth is unknown).

1607 - An expedition of English colonists went ashore at Cape Henry, Va., to establish the first permanent English settlement in the Western Hemisphere. (They later settled at Jamestown.)

1777 – Sybil Ludington, aged 16, rode 40 miles to alert American colonial forces to the approach of the British regular forces [take THAT Paul Revere!]

1803 – Thousands of meteor fragments fall from the skies of L'Aigle, France; the event convinces European scientists that meteors exist.

1933 – The Gestapo, the official secret police force of Nazi Germany, is established.

1956 – SS Ideal X, the world's first successful container ship, leaves Port Newark, New Jersey for Houston, Texas.

1958 – Final run of the Baltimore and Ohio Railroad's Royal Blue from Washington, D.C., to New York City after 68 years, the first U.S. passenger train to use electric locomotives.

1962 – NASA's Ranger 4 spacecraft crashes into the Moon.

1981 – Dr. Michael R. Harrison of the University of California, San Francisco Medical Center performs the world's first human open fetal surgery.

1986 – A nuclear reactor accident occurs at the Chernobyl Nuclear Power Plant in the Soviet Union (now Ukraine), creating the world's worst nuclear disaster.

1989 – The deadliest tornado in world history strikes Central Bangladesh, killing upwards of 1,300, injuring 12,000, and leaving as many as 80,000 homeless.

2018 - NASA Voyager is 19 hrs 34 mins 36 secs of light-travel time from Earth



Quote of the day:

"The unleashed power of the atom has changed everything save our modes of thinking and we thus drift toward unparalleled catastrophe."

~ Albert Einstein



Back in the late 1950's, when Ike was President of the US and the world seemed a much safer and simpler place, atomic power was portrayed as a huge genie that America had let out of the bottle. The destructive force that flattened Hiroshima and Nagasaki frightened everyone and there was a spate of grade B science fiction movies showing the consequences of radiation, thoughtful books picturing the end of the world, and elementary school students were drilled on how to "duck and cover" when the wailing alarms sounded – I don't remember what day of the week it was, but it was always at 1 PM when I was growing up. But there was also a lot of possibilities that were portrayed as a future of free, clean, limitless power for our homes and our cars. There was a bit of a problem about building nuclear power plants [NIMBY syndrome] but the real nail in the coffin at least in the US was first Three Mile Island topped off with Chernobyl and making the atom our friend doesn't seem to be on anyone's agenda these days








I think we need a safety breakthrough so we can let the genie out of the bottle granting those three wishs we were promised: power, well-being, and peace.

0 Comments

|

Add Comment

| Permalink | Thursday, April 26, 2018

04.25.2018




Today is the 4th day of the 17th week, the 25th day of the 4th month, the 115th day of 2018, and:

Administrative Professionals Day
Denim Day
DNA Day
East Meets West Day
Hairstylists Appreciation Day
International Guide Dog Day
International Marconi Day
International Noise Awareness Day
License Plates Day -- New York becomes the first U.S. state to require automobile license plates in 1901
National Crayola Day
National Golf Day
National Mani-Pedi Day
National Plumber's Day [AKA Hug A Plumber Day]
National Telephone Day
National Zucchini Bread Day
Parental Alienation Awareness Day
Red Hat Society Day
World Malaria Day
World Penguin Day
World Stationary Day
On this day in ...

1792 – Highwayman Nicolas J. Pelletier becomes the first person executed by guillotine.

1792 – "La Marseillaise" (the French national anthem) is composed by Claude Joseph Rouget de Lisle.

1829 – Charles Fremantle arrives in HMS Challenger off the coast of modern-day Western Australia prior to declaring the Swan River Colony for the United Kingdom.

1859 – British and French engineers break ground for the Suez Canal.

1916 – Anzac Day is commemorated for the first time on the first anniversary of the landing at ANZAC Cove.

1938 – US Supreme Court delivers its opinion in Erie Railroad Co VS Tompkins and overturns a century of federal common law. Afterwards in what came to be known as the Erie doctrine, Whether the federal court encounters a state law issue in diversity jurisdiction, supplemental jurisdiction, or bankruptcy jurisdiction, the federal court must honor state common law when deciding state law issue

1945 - Delegates from some 50 countries met in San Francisco to organize the United Nations.

1953 – Francis Crick and James Watson publish "Molecular Structure of Nucleic Acids: A Structure for Deoxyribose Nucleic Acid" describing the double helix structure of DNA.

1954 – The first practical solar cell is publicly demonstrated by Bell Telephone Laboratories.

1959 – The Saint Lawrence Seaway, linking the North American Great Lakes and the Atlantic Ocean, officially opens to shipping.

1960 – The United States Navy submarine USS Triton completes the first submerged circumnavigation of the globe.

1961 – Robert Noyce is granted a patent for an integrated circuit.

1983 – Pioneer 10 travels beyond Pluto's orbit.

2005 – The final piece of the Obelisk of Axum is returned to Ethiopia after being stolen by the invading Italian army in 1937.

2007 - The Dow Jones industrial average topped 13,000 for the first time, ending the day at 13,089.89.

2018 - NASA Voyager is 19 hrs 34 mins 36 secs of light-travel time from Earth

Quote of the day:
"We must not allow other people's limited perceptions to define us. "
~ Virginia Satir, American author and therapist, known especially for her approach to family therapy and her pioneering work in the field of family reconstruction therapy

There were a couple of really major upheavals from what we were being taught and this was one of them as heredity became a lot more complicated of a subject. I remember when DNA trickled into the consciousness of educators and we started hearing about it – it was about a decade after the paper when enough folks had poked at it that it was deemed worthy of being part of our learning. First it was the ability to determine exactly who fathered a child – the mother of a baby was always obvious but the father not so much. And then there was the question of who owned your genes – a question that I am not sure has been answered – and I remember vividly when DNA testing [and DNA profiling] in criminal investigations started over 30 years after the discovery. Nowadays we use DNA analysis routinely in fleshing out the past whether from learning who is related to whom or migrations patterns.. Figuring out who we are got really technical…..

Unless you are a penguin.




0 Comments

|

Add Comment

| Permalink | Wednesday, April 25, 2018

still musing....




Today is the 3rd day of the 17th week, the 24th day of the 4th month, the 114th day of 2018, and:

Armenian Genocide [AKA the Armenian Holocaust] Remembrance Day -- that started with the arrest of 250 Armenian intellectuals and community leaders in Istanbul on this day in 1915
National Pigs-in-a-Blanket Day
New Kids on the Block Day
Sauvignon Blanc Day
School Bus Drivers' Day
World Day for Laboratory Animals -- established in 1979 by the British National Anti-Vivisection Society (NAVS); this day was chosen as it marked the birthday of former NAVS president Hugh Dowding, 1st Baron Dowding.
World Meningitis Day
On this day in ....

1184 BC – Traditional date of the fall of Troy

1704 – The first regular newspaper in British Colonial America, The Boston News-Letter, is published.

1792 - The French national anthem, "La Marseillaise," was composed by Capt. Claude Joseph Rouget de Lisle.

1800 – The United States Library of Congress is established when President John Adams signs legislation to appropriate $5,000 to purchase "such books as may be necessary for the use of Congress".

1885 – American sharpshooter Annie Oakley is hired by Nate Salsbury to be a part of Buffalo Bill's Wild West.

1895 – Joshua Slocum, the first person to sail single-handedly around the world, sets sail from Boston, Massachusetts aboard the sloop "Spray".

1913 – The Woolworth Building, a skyscraper in New York City, is opened -- more than a century after its construction, it remains, at 792 feet (241 m), one of the 100 tallest buildings in the United States as well as one of the 30 tallest buildings in New York City.

1914 – The Franck–Hertz experiment, the first electrical measurement to clearly show the quantum nature of atoms, is presented to the German Physical Society.

1915 - The Ottoman Empire rounded up Armenian political and cultural leaders in Constantinople at the start of what many scholars regard as the first genocide of the 20th century, in which an estimated 1.5 million Armenians died.

1916 – Ernest Shackleton and five men of the Imperial Trans-Antarctic Expedition launch a lifeboat from uninhabited Elephant Island in the Southern Ocean to organise a rescue for the crew of the sunken Endurance.

1922 – The first segment of the Imperial Wireless Chain providing wireless telegraphy between Leafield in Oxfordshire, England, and Cairo, Egypt, comes into operation.

1923 – In Vienna, the paper Das Ich und das Es (The Ego and the Id) by Sigmund Freud is published, which outlines Freud's theories of the id, ego, and super-ego.

1952 - Vancouver actor Raymond Burr makes his TV acting debut on the Gruen Guild Playhouse in an episode titled, The Tiger; later stars in Perry Mason and Ironside series. Los Angeles, California

1962 - The Massachusetts Institute of Technology achieved the first satellite relay of a television signal.

1967 – Cosmonaut Vladimir Komarov dies in Soyuz 1 when its parachute fails to open. He is the first human to die during a space mission.

1990 – The Hubble Space Telescope is launched from the Space Shuttle Discovery.

Quote of the day:
"Is the life I'm living the life that wants to live in me?"
~ Parker Palmer, American author, educator, and activist who focuses on issues in education, community, leadership, spirituality and social change.

When I first read this, I read "Is the life I'm living the one I want to live?" – and that is a totally different question that is asked rather often. But this question is a bit different and there are concepts that I have to ponder –e.g. fate, destiny, karma, The Sacred Contract, reincarnation. It goes back to one of my core perplexities, the question that I have never been able to answer for myself as a person – what is my purpose? Of course, when I am feeling really down I question whether or not I actually a purpose, but usually I'm stuck with trying to figure out [1] what is [or was] it and [2] did I already complete it or am I still working on it? I think that for some their purpose is obvious but for most of us, we are kinda stumbling about in the dark trying to figure it out. Apparently I am not alone in this – if you google the question, you can find a plethora [like 204 million results] of questions to ask yourself, guidelines to follow to discover it – even a set of instructions at WikiHow!

One of the more attractive concepts of an afterlife [to me at least] that I have heard of is the idea that after you pass through the doorway we all must reach, you matter-of-factly sit down and do a full after action review of your life in light of what it was you should've or were meant to have accomplished and review your choices and the results of those choices. Having done that, you then assess your take-aways from this life and decide what the next step is, whether you need to come back and try to learn "it" [whatever it is] again and if so, what variables you want to try and tweak. I have joked that at some point I probably complained about having long, thick hair so in this life I have had to deal with thinning locks and have at least learned to stop complaining about that feature of my anatomy!

Oh well, some musing on not-Monday….




0 Comments

|

Add Comment

| Permalink | Tuesday, April 24, 2018

Monday musing....




Today is the 2nd day of the 17th week, the 23rd day of the 4th month, the 113th day of 2018, and:

English Language Day
English Muffin Day
German Beer Day
Impossible Astronaut Day -- Beware of the Silence
International Nose Picking Day
International Pixel-Stained Technopeasant Day – declared back in 2007 The movement was a strong disagreement with Howard V. Hendrix's [vice president of the Science Fiction and Fantasy Writers of America] open criticism of professional authors who released their works online for free and the day was created by Canadian author Jo Walton
Lovers' Day
Movie Theater Day
National Cherry Cheesecake Day
National Lost Dog Awareness Day
National Picnic Day
National Zucchini Bread Day
Saint George's Day -- celebrate with anything English including morris dancing and Punch and Judy shows
Slay a Dragon Day
Spanish Language Day
Take a Chance Day
Talk Like Shakespeare Day – the English actor, playwright, and poet died in 1616 at the age of 52
World Book Night
World Book and Copyright Day
World Book & Copyright Day
World Laboratory Day
On this day in ...

1348 – The founding of the Order of the Garter by King Edward III is announced on St. George's Day.

1635 – The first public school in the United States, Boston Latin School, is founded in Boston.

1914 – First baseball game at Wrigley Field, then known as Weeghman Park, in Chicago.

1954 - Hank Aaron of the Milwaukee Braves hit the first of his 755 major-league home runs in a game against the St. Louis Cardinals. (Aaron's career total is second only to Barry Bonds.)

1967 – Soyuz 1 (Russian: Союз 1, Union 1) a manned spaceflight carrying cosmonaut Colonel Vladimir Komarov is launched into orbit.

1985 – Coca-Cola changes its formula and releases New Coke. The response is overwhelmingly negative, and the original formula is back on the market in less than three months.

2005 – Co-founder Jawed Karim [Jawed] uploaded the first video to YouTube.com, titled "Me at the zoo"



How do we identify ourselves as male or female? I'm not talking about what drives attractiveness – whether or not a woman can feel sexy without pretty hair or good boobs -- but what actually defines one as male or female. When I had my hysterectomy back in the '90s, I was quietly informed by a co-worker that there were some men would not consider me a woman without a uterus and fallopian tubes. That didn't change how I see myself In today's story about a penile transfer, it is clear this man does not consider himself masculine without his equipment. So without the reproductive organs, am I and this vet actually eunuchs of some sort, neuters? Given that a person's sex is as much a social construct as a biological one, I'm not sure about that…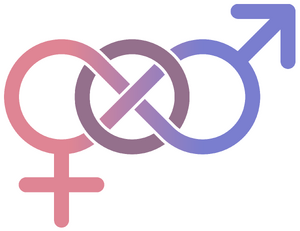 0 Comments

|

Add Comment

| Permalink | Monday, April 23, 2018

on this day....




Today is the 6th day of the 16th week, the 20th day of the 4th month, the 110th day of 2018, and:

Chinese Language Day
International Cli-Fi Day -- a day of public awareness about cli-fi novels and movies as ways to wake up humankind about the dangers we face from future global warming impact events
Lima Bean Respect Day
National Cheddar Fries Day
National Look Alike Day
National Pineapple Upside-down Cake Day
National Pot Smokers Day [known internationally as 420 Day] – no "420" was NOT a police code. I am still waiting for recreational week to be legal in MD.
National Teach Children to Save Day
Volunteer Recognition Day
On this day in ...

1303 – The Sapienza University of Rome is instituted by Pope Boniface VIII.

1534 - Jacques Cartier, who had likely accompanied Florentine explorer Giovanni da Verrazzano to Nova Scotia and Newfoundland, sets sail on a voyage with to Canada in two ships, with 61 men, commissioned by François I to find a passage to Asia

1535 – The sun dog phenomenon observed over Stockholm and depicted in the famous painting Vädersolstavlan.

1657 – Freedom of religion is granted to the Jews of New Amsterdam (later New York City).

1818 – The case of Ashford v Thornton ends, with Abraham Thornton allowed to go free rather than face a retrial for murder, after his demand for trial by battle is upheld. In June 1819, Lord Eldon, the Lord Chancellor, introduced a bill to abolish private appeals following acquittals, and also abolish trial by battle, which passed in great haste

1828 – René Caillié becomes the second non-Muslim to enter (and the first to return from) Timbuktu, following Major Gordon Laing.

1862 – Louis Pasteur and Claude Bernard complete the experiment falsifying the theory of spontaneous generation, replacing it with the theory of biogenesis [complex living things come only from other living things, by means of reproduction].

1865 – Astronomer Angelo Secchi demonstrates the Secchi disk, which measures water clarity, aboard Pope Pius IX's yacht, the L'Immaculata Concezion.

1884 – Pope Leo XIII publishes the encyclical Humanum genus -- principally a condemnation of Freemasonry as well as concepts and practices such as naturalism, popular sovereignty, and the separation of church and state.

1889 - Nazi leader Adolf Hitler was born in Braunau, Austria.

1902 – Pierre and Marie Curie refine radium chloride.

1912 – Opening day for baseball's Tiger Stadium in Detroit, and Fenway Park in Boston.

1972 - The manned lunar module from Apollo 16 landed on the moon.

The world of 1889 was relatively quiet, a common year starting on Tuesday of the Gregorian calendar and a common year starting on Sunday of the Julian calendar -- the Gregorian calendar was 12 days ahead of the Julian calendar -- and it started out with a total eclipse of the Sun is seen over parts of California and Nevada. There were events, but nothing that causes students to have to memorize that particular year There were a couple of births of note

Albert Jean Amateau, a Sephardic Jew in Milas, Turkey. He was a Turkish rabbi, lawyer, and activist promoting both ties between the US and Turkey as well as more Jews in the workplace and government (d. 1996)
Prince Erik, Duke of Västmanland (d. 1918), a Swedish and Norwegian prince, the third and youngest son of King Gustav V of Sweden and Victoria of Baden.
Marie-Antoinette de Geuser, French mystic (d. 1918) -- She was known as "Consummata". Being in close contact with the Carmelites, her state of health and the events of World War I did not allow her to take her vows
Tonny Kessler, Dutch footballer (d. 1960)
Adolf Hitler in the small Austrian town of Braunau am Inn, in Upper Austria on the Austrian-German border, the fourth of six children, to Alois Hitler and Klara Polzl.
There were no warnings, no dire predictions, no intimation the world was going to be put through a horrific holocaust and war a half of century later – in fact, the world looked pretty good from their perspective. There was only an infant crying in a crib, suckling at his mother's breast, sleeping with that angelic peace that all little babies have, and giving off that warm clean scent of a new person. Every parent gazes down on their child with pride and love; every parent feels a frisson of fear that they will fail in their stewardship, somehow damaging this precious little vessel of humanity with all their future potential . Parents are not in full control of their kids' choices, and as soon as they can think, parents may not even be within the sphere of influence – I can still remember with great clarity that moment of stunned realization that I could not force my 13 year old do his homework – and you constantly wonder if you could've done something different, been a better parent, helped your kids more.








By 1907, both of Hitler's parents were dead and the young man of 18 moved out into the unsuspecting world to meet his destiny.

0 Comments

|

Add Comment

| Permalink | Friday, April 20, 2018

and what will set you off?




Today is the 5th day of the 16th week, the 19th day of the 4th month, the 109th day of 2018, and:

Bicycle Day – after intentionally dosing himself with LSD, Hofmann experienced sudden and intense changes in perception. He asked his laboratory assistant to escort him home and, as use of motor vehicles was prohibited because of wartime restrictions, they had to make the journey on a bicycle.
Congenital Diaphragmatic Hernia Action Day
Get to Know Your Customers Day
Humorous Day – a day to find the funny side of things. Some have credited to Larry Wilde, Director of The Carmel Institute of Humor, as he had proclaimed April to be Humor Month back in 1976
International Pizza Cake Day -- multiple-layer pizza baked in a pot or cake pan. Recipes were posted online as early as April 2014 and the Phillsbury folks posted the recipe a few months later
John Parker Day – faced the British troops on the road to Concord and told his men "Stand your ground. Don't fire unless fired upon, but if they mean to have a war, let it begin here."
National Amaretto Day
National Ask an Atheist Day
National DARE Day
National Garlic Day
National Hanging Out Day
National High Five Day
National Stress Awareness Day
Oklahoma City Bombing Commemoration Day – In 1995 the Alfred P. Murrah Federal Building in Oklahoma City, USA, is bombed, killing 168 people including 19 children under the age of six.
On this day in ...

1529 – Beginning of the Protestant Reformation: After the Second Diet of Speyer bans Lutheranism, a group of rulers (German: Fürst) and independent cities protests the reinstatement of the Edict of Worms.

1770 – Captain James Cook, still holding the rank of lieutenant, sights the eastern coast of what is now Australia.

1775 - British troops fire on American minutemen, starting a seven year conflict between Britain and the Thirteen Colonies

1782 – John Adams secures the Dutch Republic's recognition of the United States as an independent government. The house which he had purchased in The Hague, Netherlands becomes the first American embassy.

1818 – French physicist Augustin Fresnel signs his preliminary "Note on the Theory of Diffraction" (deposited on the following day). The document ends with what we now call the Fresnel integrals.

1897 - The first Boston Marathon was run.

1933 - The United States went off the gold standard.

1943 – Albert Hofmann deliberately doses himself with LSD for the first time, three days after having discovered its effects on three days earlier

1961 - The Federal Communications Commission authorized regular FM stereo broadcasting starting on June 1, 1961.

1971 – Launch of Salyut 1, the first space station.

1975 – India's first satellite Aryabhata launched in orbit from Kapustin Yar, Russia.

1987 – The Simpsons first appear as a series of shorts on The Tracey Ullman Show, first starting with Good Night.

2001 - The Mel Brooks musical "The Producers" opened on Broadway.

2011 – Fidel Castro resigns as First Secretary of the Communist Party of Cuba after holding the title since July 1961.



It's the little things that get you, that one step you take that is one step too far. A scholar and his works is banned and a religious movement is born in the protests that ensue as rulers attempt to enforce an old religious decree and the Roman Catholic Church loses its monopoly in western culture. A middle-aged man, tired and ill, looks at a column of soldiers and decides he and his men will not give way and a new country breaks away from a vast colonial power. A scientist decides to test the new substance he discovered on himself and twenty years later the counter culture swept an entire generation's imagination. And we learned to never trust anyone over 30. And we only see these moments as pivotal in retrospect and we are left speculating about the back story



So too, we make decisions in our private lives, irrevocable choices that may seem trivial at the time but are precipitating factors, a pebble that got shifted and gets magnified into an avalanche. I used to tell my kids it was Mom's law of relationships: for every action there was an opposite but not necessarily equal reaction. You make an offhand comment and lo! A huge cyclone of argument, dissension and hurt feelings is whirling about your ears. You sacrifice a great deal to help out and no one even notices. That's why karma [and Lady Luck] is so arbitrary and chancy – you just don't know what will happen




0 Comments

|

Add Comment

| Permalink | Thursday, April 19, 2018

not Peter Pan




[or even one of the lost boys or girls]

Today is the 4th day of the 16th week, the 18th day of the 4th month, the 108th day of 2018 [with 250 shopping days left before Christmas], and:

Adult Autism Awareness Day
Independence Day: Zimbabwe from the United Kingdom in 1980.
International Amateur Radio Day
National Animal Crackers Day -- since their start in 1903, there have been 37 different animals included in Barnum's Animal Crackers
National Lineman Appreciation Day – this is a tough job and very physical. My maternal grandfather was a lineman until he suffered a massive heart attack and had to retire, dying two years before I was born.
National Stress Awareness Day [always the day after Income Tax Payment Day in the US]
National Velociraptor Awareness Day – a holiday that seemingly was born of social media
Newspaper Columnists' Day
World Amateur Radio Day
World Heritage Day [AKA International Day for Monuments and Sites]
On this day in ...

1506 – The cornerstone of the current St. Peter's Basilica is laid.

1521 – Trial of Martin Luther begins its second day during the assembly of the Diet of Worms. He refuses to recant his teachings despite the risk of excommunication.

1738 – Real Academia de la Historia ("Royal Academy of History") is founded in Madrid.

1775 - Paul Revere began his ride from Charlestown to Lexington warning American colonists that the British were coming.

1912 – The Cunard liner RMS Carpathia brings 705 survivors from the RMS Titanic to New York City.

1923 – The first baseball game was played at Yankee Stadium in the Bronx, with New York beating the Boston Red Sox 4-1.

1925 – The International Amateur Radio Union is formed in Paris.

1930 – The British Broadcasting Corporation announced that "there is no news" in their evening report.

1946 - The League of Nations went out of business.

1955 - the human race got a little dumber as eminent scientist Dr Albert Einstein dies in hospital aged 76.

2011 - Standard & Poor's lowered its long-term outlook for the U.S. government's fiscal health from "stable" to "negative" citing governance and policy-making stability as well as revenues

2012 - Dick Clark, the TV host and producer who helped bring rock 'n' roll into the mainstream on "American Bandstand" and rang in the New Year for the masses at Times Square, died at age 82.


Quote of the day:
"The turning point in the process of growing up is when you discover the core of strength within you that survives all hurt."
~ Max Lerner, Russian-born American journalist and educator known for his controversial syndicated column

I remember the specific turning point when I grew up, although surprisingly, I don't remember the exact date although I know it was in the fall of 1972. I had married in August and a month later we decided to use the rhythm method of birth control because I had to go off the pill due to hypoglycemia and my husband didn't want to use condoms [saying it would be like taking a shower with a raincoat on]. I missed my next period and went to the gynecologist who informed me my cervix was blue, which meant I was pregnant and due on July 4th [Tom arrived on the 14th]. I remember sitting in his office just staring at Dr Beck as the realization washed over me that I was now and for the next 18+ years totally responsible for a life I was going to bring into this world. At that moment, I could actually feel the doors slamming shut behind me and I knew I was now irrevocably an adult. There was no going back -- I could only move forward into this new role. In some ways that realization that I had to grow up caused the subsequent divorce from the baby's father. Bob just never seemed to me that he grasped how profoundly life had shifted for me and I became increasingly impatient at his immaturity and lack of comprehension thateverything had changed. Bob, of course, was infuriated and frustrated that I had changed from the impulsive girl he married into this woman so concerned with planning and detail -- and the differences became irreconcilable.






OTOH: I think "growing up" gets a bad rap as it seems to have become synonymous with not being able to play anymore, or to be so steeped in "real life" as to deny fantasy, stifle imagination, and plod through everyday living without dancing [either literally or figuratively]. OTOH: I think too much about consequences and am too aware of irrevocable choices to be truly impetuous anymore, and I miss that quality of spontaneity.

0 Comments

|

Add Comment

| Permalink | Wednesday, April 18, 2018

chit-chat






Today is the 3rd day of the 16th week, the 17th day of the 4th month, the 107th day of 2018, and:

Bat Appreciation Day
Blah Blah Blah Day
Elllis Island Family History Day
Herbalist Day
Income Tax Party Day
International Haiku Poetry Day
Malbec World Day
National Cheeseball Day
National Kickball Day
World Hemophilia Day
On this day ...

1397 – Geoffrey Chaucer tells The Canterbury Tales for the first time at the court of Richard II. Chaucer scholars have also identified this date (in 1387) as the start of the book's pilgrimage to Canterbury

1492 – Spain and Christopher Columbus sign the Capitulations of Santa Fe for his voyage to Asia to acquire spices.

1851 - James Smith launches his square-rigged clipper ship Marco Polo at Marsh Creek, Courtenay Bay; named for its full-length figurehead of the famous Venetian traveler; built with the body of a cargo ship above the water line and the configuration of a much-faster clipper ship below; soon sets a record for the passage from Saint John to Liverpool at 15 days; 1852 The Fastest Ship in the World sets a new speed record circumnavigating the globe from Liverpool to Australia and around in only five months and 21 days

1907 - The Ellis Island immigration center processes 11,747 people, more than on any other day

1951 – The Peak District becomes the United Kingdom's first National Park.

1951 - Baseball Hall of Famer Mickey Mantle made his major league debut with the New York Yankees.

1961 – Bay of Pigs Invasion: A group of Cuban exiles financed and trained by the CIA lands at the Bay of Pigs in Cuba with the aim of ousting Fidel Castro.

1964 - The Ford Motor Co. unveiled the Mustang

1970 – The ill-fated Apollo 13 spacecraft returns to Earth safely.

1973 - FedEx, then known as Federal Express, began operations.

1982 - Constitution - Queen Elizabeth II signs the Royal Proclamation of Canada's constitution in a ceremony on Parliament Hill; brings into force the Constitution Act, 1982, effective April 18; ends British authority in Canada, replaces BNA Act; incorporates the Canadian Charter of Rights and Freedoms; Canada remains a constitutional monarchy and member of the Commonwealth. Section 15 of the Charter, on Equality Rights, will officially come into force three years later, on April 17, 1985.

2001 - Barry Bonds of the San Francisco Giants hit his 500th career home run, becoming the 17th major leaguer to reach the mark.

2014 – NASA's Kepler space observatory confirms the discovery of the first Earth-size planet in the habitable zone of another star.



During the course of the day, I am on social media, sharing stories that I find interesting, making comments on others' stories. Does this constitute interaction? Is this "small talk"?



I'm not actually sure that it does – certainly it doesn't help me indulge in the kind of chit-chat that lubricates social interactions between those who are acquaintances and/or strangers. Maybe it has to do with charisma – I figured out a long time ago that I hadn't rolled a high number in that category – but I am pretty much in awe at those who seem to maintain a casual flow of conversation. Me? I tend to ask questions. If the person wants to talk, then the conversation flows, if they aren't in the mood it quickly turns into an awkward interrogation and I eventually shut up. Sometimes the person does talk, and then I ask more questions and I listen, although I always worry that I am hijacking their story when I counter with a story of my own. Conversely as a person who asks questions usually, I am not terribly good at answering them. It isn't so much that I think they are prying as I just don't know if what I am saying is of any real interest, if that makes sense, and I grow shy and start to be quiet. There seems to be two exceptions to that pattern: when I know someone very well, we just prattle on with ease, or when I am talking to complete strangers I am very good at introductions and ice-breaking.



And social media – or what I call my 2nd Life [Facebook, Twitter, Linked-in, games, SL, blogging] – doesn't seem to have changed that at all.








I need to reboot I think….



0 Comments

|

Add Comment

| Permalink | Tuesday, April 17, 2018

Monday




Today is the 2nd day of the 16th week, the 16th day of the 4th month, the 106th day of 2017, and:

Boston Marathon Day ((I don't run))
Day of the Mushroom ((are they related to Triffids?))
Emancipation Day -- April 15 is a Sunday and since April 16 is a legal holiday in the District of Columbia where the IRS headquarters are so it gives you an extra day to file.
Foursquare Day -- an homage to Foursquare, a location-based social networking service that lets users "check in" to various eating and drinking establishments
National Bean Counter Day ((of all the things that you can count, did you ever wonder why beans get counted?))
National Eggs Benedict Day ((love that sauce))
National Healthcare Decisions Day ((check -- I did a colonoscopy "consult"))
National Librarian Day ((so read))
National Orchid Day ((the flower not the color))
National Wear Your Pajamas to Work Day ((how'd that work out for you?))
Patriots' Day -- a holiday commemorating the battles of Lexington and Concord, which took place on April 19, 1775. ((so why do it today instead of on Thursday?))
Save the Elephant Day ((you can watch a movie -- yeah that will really help))
Teach Your Daughter to Volunteer Day ((would rather she pursue her dreams))
On this day in ...

1457 BC – Likely date of the Battle of Megiddo between Thutmose III and a large Canaanite coalition under the King of Kadesh, the first battle to have been recorded in what is accepted as relatively reliable detail.

1582 – Spanish conquistador Hernando de Lerma founds the settlement of Salta, Argentina.

1780 – The University of Münster in Münster, North Rhine-Westphalia, Germany is founded.

1853 – The first passenger rail opens in India, from Bori Bunder, Bombay to Thane.

1858 – The Wernerian Natural History Society, a former Scottish learned society, is wound up.

1881 – In Dodge City, Kansas, Bat Masterson fights his last gun battle.

1908 – Natural Bridges National Monument is established in Utah.

1910 – The oldest existing indoor ice hockey arena still used for the sport in the 21st century, Boston Arena, opens for the first time.

1943 – Albert Hofmann accidentally discovers the hallucinogenic effects of the research drug LSD. He intentionally takes the drug three days later on April 19.

1947 – Bernard Baruch first applies the term "Cold War" to describe the relationship between the United States and the Soviet Union.

1962 - Bob Dylan debuted his song "Blowin' in the Wind" at Gerde's Folk City in New York.

1964 - "The Rolling Stones (England's Newest Hitmakers)," the band's debut album, was released.

1972 – The launch of Apollo 16 from Cape Canaveral, Florida.

1990 – "Doctor Death", Jack Kevorkian, participates in his first assisted suicide.

2012 – The Pulitzer Prize winners were announced, it was the first time since 1977 that no book won the Fiction Prize.



I am positive that it was important for every cell phone to blare out an alert that there was flash flood warning before 4:30 AM








Monday. What more can I say?

0 Comments

|

Add Comment

| Permalink | Monday, April 16, 2018

when a month starts on a Sunday....




Today is the 6th day of the 15th week, the 13th day of the 4th month, the 103rd day of 2018, and:

American Immigration Lawyers Association Day of Action
Blame Someone Else Day
International Skeptics Day
Make Lunch Count Day
National Donate Life (Blue and Green) Day
National Peach Cobbler Day
Scrabble Day
Thomas Jefferson Day – the 3rd president was born in 1743. It was recognized as a holiday by FDR back in 1938, although it never made it to the federal holidays like Washington's and Lincoln's birthdays
On this day in ...

1204 – Constantinople falls to the Crusaders of the Fourth Crusade, temporarily ending the Byzantine Empire.

1613 – Samuel Argall captures Native American princess Pocahontas in Passapatanzy, Virginia to ransom her for some English prisoners held by her father; she is brought to Henricus as hostage.

1742 – George Frideric Handel's oratorio Messiah makes its world-premiere in Dublin, Ireland.

1829 – The Roman Catholic Relief Act 1829 gives Roman Catholics in the United Kingdom the right to vote and to sit in Parliament.

1870 – The New York City Metropolitan Museum of Art is founded.

1943 – The Jefferson Memorial is dedicated in Washington, D.C., on the 200th anniversary of President Thomas Jefferson's birth.

1960 – The United States launches Transit 1-B, the world's first satellite navigation system.

1970 – An oxygen tank aboard the Apollo 13 Service Module explodes, putting the crew in great danger and causing major damage to the Apollo Command/Service Module (codenamed "Odyssey") while en route to the Moon.

1974 – Western Union (in cooperation with NASA and Hughes Aircraft) launches the United States' first commercial geosynchronous communications satellite, Westar 1.

1997 – Tiger Woods becomes the youngest golfer to win the Masters Tournament.

2017 – The US drops the largest ever non-nuclear weapon on Nangarhar Province, Afghanistan.



Quote of the day:

"In my real life, I see people who are really enjoying their lives - I mean, really enjoying their lives - and they take joy in their daily obligations; they just do. And I believe that at a certain point, you've got to choose to be that way. You choose to approach your life that way. Or it's all kind of a drag until Friday"

~ Holly Hunter, American actress and producer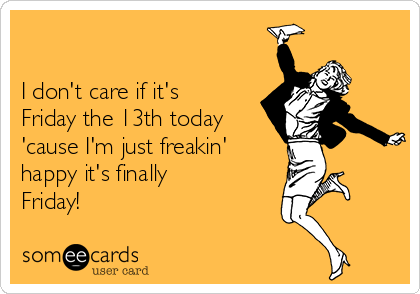 *sighs*

So yeah, I have to agree that it is kind of a drag until Friday….



0 Comments

|

Add Comment

| Permalink | Friday, April 13, 2018

RIP




Yesterday there was news of an action by the President, improbably named Executive Order Reducing Poverty in America by Promoting Opportunity and Economic Mobility, that basically labelled all assistance "welfare" and proclaimed that all "able-boded" adults would be required to work. And I thought of my cousin Dougy.

If you looked at this man you would see a former body builder who had kept his frame relatively well with strong arms and broad shoulders. He had a shock of blond hair [assisted with a bit of peroxide], bright blue eyes and a healthy tan. If you were told that this man was on SSI and getting disability? You would be appalled and righteous anger would well up. Except…..

Dougy was a superb athlete in school, a star lacrosse player who was offered scholarships to college, but had no interest in advanced schooling. He happily went to work in construction, playing semi- pro lacrosse, doing his share of carousing. He was all set to be the kind of blue-collar male that abounded in the area I grew up in [east Baltimore County, MD] – hard working, hard playing, eventually raising a family…. Until one day at work a ladder collapsed and he fell three stories and broke his back. The doctors were able to repair the break, but they couldn't fix the damage. The company offered him an annuity or a one-time disbusrsment as a settlement, and he took the money. And the problems started because he couldn't work. He could benchpress weights, but couldn't lift anything over a certain amount so physical jobs were out of the question. He couldn't sit or stand for any amount of time so office or retail work was out of the question. And he was in continual pain, which worsened as the years passed, going from doctor to doctor seeking relief then escape in drugs. The settlement money ran out and he went on disability. Dougy looked the part of an "able-bodied" man, but he simply wasn't and without the safety net, I don't know how he or the family would've been able to cope. With all the talk of an "opioid crisis" the pain medications that he needed just to face the day were becoming more difficult to get and their price was increasing – at 59 there didn't seem to be a lot of options for him other than disability.

And Tuesday night, he laid down to try and get some sleep and never woke back up.

Like all of us Dougy had flaws and his journey caused much heartbreak and dissension in the family that cannot be ignored as they grieve, as the extended family grieves. He is the first of my cousins, my generation of the family, to die – I am the oldest of the group and his sister is the younges and our ages span a decade and a half. We were never "close" but learning that he is gone has filled me with grief – and deep sympathy for his siblings who just lost their mother and his father who at 90 must bury his son. And I will always remember my cousin as he was in those golden years – perfectly content with his place on the wheel of life and enjoying it with zest.




Good-bye Dougy


0 Comments

|

Add Comment

| Permalink | Thursday, April 12, 2018

who do you trust?






Today is the 4th day of the 15th week, the 11th day of the 4th month, the 101st day of 2018, and:

Barbershop Quartet Day:
Independence Day: Lithuania from the Soviet Union in 1990
International Louie Louie Day
Johnny Appleseed Day
National Bookmobile Day
National Cheese Fondue Day
National Eight-Track Tape Day
National Pet Day
National Teach Children To Save Day
School Librarians' Day
Submarine Day
World Parkinson's Disease Day
On this day in ...

1702 – The Daily Courant, England's first national daily newspaper is published for the first time.

1851 – The first performance of Rigoletto by Giuseppe Verdi takes place in Venice.

1888 – The Great Blizzard of 1888 begins along the eastern seaboard of the United States, shutting down commerce and killing more than 400.

1927 – In New York City, Samuel Roxy Rothafel opens the Roxy Theatre.

1983 – Pakistan successfully conducts a cold test [test of a nuclear bomb minus the fissionable core] of a nuclear weapon, the outcome of Project-706, who's roots lay in scientists' fears since 1967 that India was also developing nuclear weapons of its own.

1999 – Infosys becomes the first Indian company listed on the NASDAQ stock exchange.

2018 - NASA Voyager is 19 hrs 34 mins 41 secs of light-travel time from Earth

Quote of the day:
"We're never so vulnerable than when we trust someone - but paradoxically, if we cannot trust, neither can we find love or joy."
~ Walter Anderson, American painter, writer, and dabber

Who do you trust? Do you trust the government of your country, the rule of law to keep a strong man from taking over? Do you trust your local government to administer infrastructure and justice equitably? Do you trust the media or social media to inform you? Do you trust your teachers to give you the education you need to succeed? Do you trust your boss, your workplace to give you a chance to contribute and to make a sustainable living? Do you trust your creditors to apply your payments and report your credit rating accurately? Do you trust your pastor or priest to be Christian, if you are Christian, or your spiritual leader to be a good person? Do you trust your family to accept you as you are? Do you trust your friends with your well-being? Do you trust someone you've met at church, at school, at a bar, online?







Interesting question isn't it?

0 Comments

|

Add Comment

| Permalink | Wednesday, April 11, 2018

it's not fair




Today is the 3rd day in the 15th week, the 10th day in the 4th month, the 100th day of 2018, and:

ASPCA (American Society for the Prevention of Cruelty to Animals) Day -- founded in New York City by Henry Bergh in 1866
Encourage a Young Writer Day
Equal Pay Day -- symbolizing how far into the year women must work to earn what men earned in the previous year.
Free Cone Day (Ben & Jerrys)
Golfer's Day
International Be Kind to Lawyers Day
National Cinnamon Crescent Day
National Farm Animals Day
National Library Workers Day
National Library Day
Safety Pin Day
Salvation Army Founders' Day
Siblings Day [AKA National Siblings Day or National Sibling Day] - originally conceived by Claudia Evart to honor the memory of her brother and sister, both of whom died at early ages. The Siblings Day Foundation was incorporated in 1997 and achieved non-profit status in 1999
On this day in ...

837 – Halley's Comet makes its closest approach to Earth at a distance equal to 0.0342 AU (5.1 million kilometres/3.2 million miles).

1710 – The Statute of Anne, the first law regulating copyright, comes into force in Great Britain.

1815 – The Mount Tambora volcano begins a three-month-long eruption, lasting until July 15. The eruption ultimately kills 71,000 people and affects Earth's climate for the next two years.

1858 – After the original Big Ben, a 14.5 tonnes (32,000 lb) bell for the Palace of Westminster, had cracked during testing, it is recast into the current 13.76 tonnes (30,300 lb) bell by Whitechapel Bell Foundry.

1872 – The first Arbor Day is celebrated in Nebraska.

1912 – RMS Titanic sets sail from Southampton, England on her maiden and only voyage. I was thoroughly bemused a few years back as we observed the centennial of the Titanic to find that a large number of folks thought it was only a movie….

1916 – The Professional Golfers' Association of America (PGA) is created in New York City.

1925 – The Great Gatsby by F. Scott Fitzgerald is first published in New York City, by Charles Scribner's Sons.

1970 – Paul McCartney announces that he is leaving The Beatles for personal and professional reasons.

1971 – Ping-pong diplomacy: In an attempt to thaw relations with the United States, China hosts the U.S. table tennis team for a week-long visit. One of my favorite tall tales from my father was that he was part of this group....



Quote of the day:

"It is said that power corrupts, but actually it's more true that power attracts the corruptible. The sane are usually attracted by other things than power."

~ David Brin, American scientist and author of science fiction who has received the Hugo, Locus, Campbell and Nebula Awards



Judging by the antics of our politicians? Just substitute either "fame" or "riches" for "power" and there you have the description of what is really wrong with our society at the moment because some folks think they are above the law.




0 Comments

|

Add Comment

| Permalink | Tuesday, April 10, 2018

TGIF




Today is the 6th day of the 14th week, the 6th day of the 4th month, the 96th day of 2018, and:

Army Day
Church of the Latter Day Saints Day
Drowsy Drivers Awareness Day
Fresh Tomato Day
Hospital Admitting Clerks Day
Hostess Twinkie Day [AKA National Twinkie Day]
International Day of Sport for Development and Peace
Jump Over Things Day
National Caramel Popcorn Day
National Kids Yoga Day
National Pie Day
National Siamese Cat Day
National Student Athlete Day
National Tartan Day -- a celebration of Scottish heritage on the date on which the Declaration of Arbroath was signed in 1320
National Walk to Work Day
New Beer's Eve
Plan Your Epitaph Day
Poet in a Cupcake Day
Sorry Charlie Day [AKA Charlie the Tuna Day]
Student Government Day
Teflon Day
On this day in ...

1327 – The poet Petrarch first sees his idealized love, Laura, in the church of Saint Clare in Avignon.

1652 – At the Cape of Good Hope, Dutch sailor Jan van Riebeeck establishes a resupply camp that eventually becomes Cape Town.

1808 – John Jacob Astor incorporates the American Fur Company, that would eventually make him America's first millionaire.

1830 – Church of Christ, the original church of the Latter Day Saint movement, is organized by Joseph Smith and others at either Fayette or Manchester, New York.

1860 – The Reorganized Church of Jesus Christ of Latter Day Saints, later renamed Community of Christ, is organized by Joseph Smith III and others at Amboy, Illinois.

1861 – First performance of Arthur Sullivan's debut success, his suite of incidental music for The Tempest, leading to a career that included the famous Gilbert and Sullivan operas.

1869 – Celluloid is patented. The main use was in movie and photography film industries, which used only celluloid film stock prior to the adoption of acetate safety film in the 1950s. Celluloid is highly flammable, difficult and expensive to produce and no longer widely used, although its most common uses today are in table tennis balls, musical instruments, and guitar picks

1893 – Salt Lake Temple of The Church of Jesus Christ of Latter-day Saints is dedicated by Wilford Woodruff.

1896 – In Athens, the opening of the first modern Olympic Games is celebrated, 1,500 years after the original games are banned by Roman emperor Theodosius I.

1909 – explorers Robert E. Peary and Matthew A. Henson became the first men to reach the North Pole. The claim, disputed by skeptics, was upheld in 1989 by the Navigation Foundation.

1926 – Varney Airlines makes its first commercial flight (Varney is the root company of United Airlines).

1947 – The first Tony Awards are presented for theatrical achievement.

1965 – Launch of Early Bird, the first commercial communications satellite to be placed in geosynchronous orbit.

1973 – Launch of Pioneer 11 spacecraft.

1973 – The American League of Major League Baseball begins using the designated hitter.

1974 – The Swedish pop band ABBA wins the Eurovision Song Contest with the song "Waterloo", launching their international career.

1983 - Interior Secretary James Watt banned the Beach Boys from the 4th of July celebration on the Washington Mall, saying rock 'n' roll bands attract the "wrong element."

1998 – Pakistan tests medium-range missiles capable of reaching India.



Quote of the day:

"Not for nothing is their motto TGIF – 'Thank God It's Friday.' They live for the weekends, when they can go do what they really want to do."

~ Richard Nelson Bolles, Episcopal clergyman and the author of the best-selling job-hunting book, What Color is Your Parachute?








I don't even care that snow and wintry mix is forecast for the weekend….



0 Comments

|

Add Comment

| Permalink | Friday, April 6, 2018

too much chatter




Today is the 5th day of the 14th week, the 5th day of the 4th month, the 95th day of 2017, and:

Accelerate ACL Awareness Among Young Women Day
Bell Bottoms Day
Go for Broke Day
Gold Star Spouses Day
National Alcohol Screening Day
National Burrito Day
National Caramel Day
National Dandelion Day
National Deep Dish Pizza Day
National Fun at Work Day
National Raisin and Spice Bar Day
Read a Road Map Day
On this day in ...

1566 – Two-hundred Dutch noblemen, led by Hendrick van Brederode, force themselves into the presence of Margaret of Parma and present the Petition of Compromise, denouncing the Spanish Inquisition in the Seventeen Provinces.

1609 – Daimyo (Lord) Shimazu Tadatsune of the Satsuma Domain in southern Kyūshū, Japan, completes his successful invasion of the Ryūkyū Kingdom in Okinawa.

1614 – Pocahontas, daughter of the leader of the Powhatan tribe, married English colonist John Rolfe in Virginia

1722 – The Dutch explorer Jacob Roggeveen discovers Easter Island.

1792 – United States President George Washington exercises his authority to veto a bill, the first time this power is used in the United States. The vetoed bill outlined a new apportionment formula establishing how Congress divided seats in the House of Representatives among the states based on the US census figures. President Washington thought the bill gave an unfair advantage to the northern states

1900 – Archaeologists in Knossos, Crete, discover a large cache of clay tablets with hieroglyphic writing in a script they call Linear B [a syllabic script that was used for writing Mycenaean Greek, the earliest attested form of Greek which predates the Greek alphabet by several centuries]

1904 – The first international rugby league match is played between England and an Other Nationalities team (Welsh & Scottish players) in Central Park, Wigan, England.

1915 – Boxing challenger Jess Willard knocks out Jack Johnson in Havana, Cuba to become the Heavyweight Champion of the World.

1922 – The American Birth Control League, forerunner of Planned Parenthood, is incorporated.

1933 – U.S. President Franklin D. Roosevelt signs two executive orders: 6101 to establish the Civilian Conservation Corps, and 6102 "forbidding the Hoarding of Gold Coin, Gold Bullion, and Gold Certificates" by U.S. citizens.

1958 – Ripple Rock blown up with 1.2 tons of Nitramex, in world's largest non-nuclear explosion to date; the reef was a shipping hazard just below the surface of Seymour Narrows near Campbell River that had sunk or damaged 119 vessels and caused the death of over 100 people. Captain George Vancouver called the narrows "one of the vilest stretches of water in the world."

1976 - Billionaire Howard Hughes died on a plane flying him from Acapulco, Mexico, to Houston, in Texas, for medical treatment at the Methodist Hospital. His estate took 34 years to settle. ((Unfortunately, he was not on the branch of the Hughes family that I was born into))

1987 - Fox Broadcasting Co. made its prime-time TV debut.

2018 - NASA Voyager is 19 hrs 34 mins 48 secs of light-travel time from Earth

2063 - the warp 1 flight of the Phoenix and the first open contact between Humans and Vulcans in Bozeman, Montana.



I talk too much. Always have. In elementary school my desk would be put out in the hall because I was constantly chattering to kids beside me, behind me, in front of me and this bad habit was never successfully broken so that if I fall quiet, it is commented on. You see, even if I am not directing comments to a person, or If no one talks to me, I talk to inanimate objects – my computer is the main recipient this day of muttered exclamations and questions as it either displays information or just doesn't perform up to my level. All this can make me an uncomfortable person to be around when others are trying to concentrate, and now and then, I have to be reminded that I am getting too comfortable and my mouth is running. That on top of my music playing can make working around me a challenge at times. When I had my own office I could shut my door, but sitting out in the middle of the floor in a cubicle means that everyone has to hear me. Of course such reminders, no matter how tactfully handled [given that I am not always amendable to subtle hints], do tend to hurt my feelings and make me feel both guilty for being a nuisance and annoyed that I am not "loved" as I am. But silence makes me feel isolated and alone. It is hard to shut down and live in quiet.




0 Comments

|

Add Comment

| Permalink | Thursday, April 5, 2018

so who are you?




Today is the 4th day of the 14th month, the 4th day of the 4th month, the 94th day of 2018, and:

Hug a Newsperson Day
International Carrot Day
International Day for Mine Awareness& Assistance in Mine Action
Jeep 4x4 Day
National Cordon Bleu Day
National Day of Hope
National Grammar Day -- designated in 2008 and established by Martha Brockenbrough, author of "Things That Make Us [SIC]" and founder of the Society for the Promotion of Good Grammar
National Tell a Lie Day
National Walking Day
Paraprofessional Appreciation Day
Victims of Violence Wholly Day
Vitamin C Day
Walk Around Things Day
Whole Grain Sampling Day
World Rat Day
On this day in ...

51 – Nero, later to become Roman emperor, is given the title princeps iuventutis (head of the youth).

306 – Martyrdom of Saint Adrian of Nicomedia -- a Herculian Guard of the Roman Emperor Galerius Maximian who converted to Christianity and was immediately imprisoned and executed

852 – Croatian Knez Trpimir I issues a statute, a document with the first known written mention of the Croats name in Croatian sources.

1493 – Explorer Christopher Columbus arrives back in Lisbon, Portugal, aboard his ship Niña from his voyage to what are now The Bahamas and other islands in the Caribbean.

1519 – Hernán Cortés arrives in Mexico in search of the Aztec civilization and its wealth.

1837 – The city of Chicago is incorporated.

1966 – In an interview in the London Evening Standard, The Beatles' John Lennon declares that the band is "more popular than Jesus now".

1986 – The Soviet Vega 1 begins returning images of Halley's Comet and the first images of its nucleus.

2018 - NASA Voyager is 19 hrs 34 mins 49 secs of light-travel time from Earth. Each day, Voyager 1 travels ~1,474,000 km, & I travel ~1,338,000 km farther from the Sun, while Earth travels ~2,573,000 km around the Sun. That's why it seems to get closer at certain times of year



Quote of the day:

"To know what you prefer, instead of humbly saying Amen to what the world tells you you ought to prefer, is to have kept your soul alive."

~ Robert Louis Stevenson, An Inland Voyage



There is a singer [Nad Gough -- while not one of the best vocalists in world, he has an earthy vibe coupled with a buoyant sense of showmanship and some original works interspersed with the covers] in Second Life who won me over completely when he sang "who do you be when you don't want to be who they want you to be?" Like Stevenson, Nad seemed to be saying the essential "you" has to transcend the roles that life forces you into. You know, the categories we all are defined by – here is a list of some of the ones that I have fit into: daughter, niece, granddaughter, cousin, friend, opponent, wife, mother, student, worker bee, lover, executive, ex, Catholic, free agent, speaker, fan …. Those are the ones that I can come up with quickly -- you get the idea and I am quite sure the list that you have is just as long. Every single one of these roles has definitions, expectations, and responsibilities that from the time you are born to the time that you die crowd about you, obscuring who you actually are..



And who am I? I am the sum total of my choices made over the years. Sometimes I fit in the definitions of the various categories, but I think more often I did not. Sometimes I met the expectations, sometimes I did not. Most of the time I feel I met the responsibilities, but not all of the time and there are those who would argue with me on how well I did. But each time I made a choice, and I have lived with the outcomes and that is how I continue to interact with the world at large.




0 Comments

|

Add Comment

| Permalink | Wednesday, April 4, 2018





Today is the 3rd day of the 14th week, the 3rd day of the 4th month, the 93rd day of 2018, and:

American Circus Day
Armenian Appreciation Day
Fan Dance Day
Find a Rainbow Day [AKA Share A Rainbow Day]
Fish Fingers and Custard Day
National Chocolate Mousse Day
National Don't Go to Work Unless It's Fun Day (Author of book started holiday)
National Film Score Day
National Sexual Assault Awareness Day of Action
Pony Express Day
SAAM Day of Action
Tweed Day
Weed Out Hate: Sow the Seeds of Greatness Day
World Party Day
On this day in ....

686 – Maya king Yuknoom Yich'aak K'ahk' assumes the crown of Calakmul.

1860 – The first successful United States Pony Express run from St. Joseph, Missouri, to Sacramento, California, begins.

1882 – Outlaw Jesse James was shot to death in St. Joseph, Mo., by Robert Ford, a member of his gang.

1885 – Gottlieb Daimler is granted a German patent for his engine design.

1888 – The first of eleven unsolved brutal murders of women committed in or near the impoverished Whitechapel district in the East End of London, occurs.

1895 – The trial in the libel case brought by Oscar Wilde begins, eventually resulting in his imprisonment on charges of homosexuality.

1933 – First flight over Mount Everest, a British expedition, led by the Marquis of Clydesdale, and funded by Lucy, Lady Houston.

1955 – The American Civil Liberties Union announces it will defend Allen Ginsberg's book Howl against obscenity charges.

1973 – Martin Cooper of Motorola makes the first handheld mobile phone call to Joel S. Engel of Bell Labs.

1975 – Bobby Fischer refuses to play in a chess match against Anatoly Karpov, giving Karpov the title of World Champion by default.

1981 – The Osborne 1, the first successful portable computer, is unveiled at the West Coast Computer Faire in San Francisco.

1998 - The Dow Jones industrial average climbed above 9,000 for the first time.

2000 – United States v. Microsoft Corp.: Microsoft is ruled to have violated United States antitrust law by keeping "an oppressive thumb" on its competitors.



Quote of the day:

"I would feel more optimistic about a bright future for man if he spent less time proving that he can outwit Nature and more time tasting her sweetness and respecting her seniority."

~ E.B. White, writer



Yesterday was my birthday, and as the song goes, I'm "another year older and deeper in debt." The national retirement age in the US [although it varies state by state] is around 63, but I think this is going to change significantly in the near future as those who do not have pensions hit retirement age. Pensions were guaranteed by your employer and after you retired the money kept coming no matter what the economy did. Now that employers have moved the market risk to the individuals by discontinuing the traditional retirement benefit in favor of the now ubiquitous 401K plan, getting a regular monthly income is just not that easy and folks are staying in the workplace. There are benefits to having to get up and get out every day, and the seniors bring a tremendous amount of innate, tacit knowledge to their respective industries that it could be a win/win scenario – as long as you have the energy and can find a job.



Sometimes I look in the mirror and I don't see myself as an old woman – the brown eyes that stare out back at me look pretty much the same as they always have. And sometimes I obsess about the changes in my complexion and the hair loss, and wonder if anyone will ever find me sexy and alluring every again. Sometimes I think that I look an awful lot like my mother, and depending on the day I am or am not perturbed by that. I think of how incredibly OLD my grandmothers seemed to me and how as I was growing older they seemed to stay exactly the same as though they were timeless and I realize just how OLD I must look to my granddaughters. And I wink at myself in the mirror because I guess it doesn't really matter how many candles I have on the cake as long as I get to add another one…..








See you all along the journey!



0 Comments

|

Add Comment

| Permalink | Tuesday, April 3, 2018





Today is the 6th day of the 13th week, the 30th day of the 3rd month, the 89th day of 2018, and:

Good Friday [aka Holy Friday, Great Friday, and Black Friday] – in many countries it is a holiday, but in the US, It is not a government holiday at the federal level; it is a state holiday in Connecticut, Delaware, Florida, Hawaii, Indiana, Kentucky, Louisiana, New Jersey, North Carolina, North Dakota, Tennessee, Texas, and in the U.S. territories of Guam, the US Virgin Islands, and Puerto Rico
Grass is Always Browner on the Other Side of the Fence Day -- This holiday was created to honor the people who never left their old life just because they thought the "grass was greener on the other side." It was also created to inspire people to be happy with what they have, rather than selfish and greedy and envious of other people
National Doctors Day
National I am in Control Day
National Virtual Vacation Day
No Homework Day
Pencil Day -- Hymen Lipman received the first patent for attaching an eraser to the end of a pencil on this day in 1858.
Take a Walk in the Park Day
Torrents Day
Turkey Neck Soup Day
World Bipolar Day
On this day in ...

1818 – Physicist Augustin Fresnel reads a memoir on optical rotation to the French Academy of Sciences, reporting that when polarized light is "depolarized" by a Fresnel rhomb, its properties are preserved in any subsequent passage through an optically-rotating crystal or liquid

1842 – Ether anesthesia is used for the first time, in an operation by the American surgeon Dr. Crawford Long.

1861 – Sir William Crookes announces his discovery of thallium.

1899 – German Society of Chemistry issues an invitation to other national scientific organizations to appoint delegates to the International Committee on Atomic Weights.

1964 - The TV game show "Jeopardy!" premiered on NBC.

1982 – Space Shuttle program: STS-3 Mission is completed with the landing of Columbia at White Sands Missile Range, New Mexico.

2017 – SpaceX conducts the world's first reflight of an orbital class rocket



Quote of the day:

"I find the great thing in this world is not so much where we stand, as in what direction we are moving: To reach the port of heaven, we must sail sometimes with the wind and sometimes against it, -- but we must sail, and not drift, nor lie at anchor."

~ Oliver Wendell Holmes (1809 - 1894), American Writer



Hereabouts it is a gray and damp day, when that happens it always seems to me to be somehow fitting for this day. I am always caught unaware when Passover does not coincide with Easter – because the early Church wanted Easter to always be on a Sunday, the calendars got out of whack apparently. And I am not the only one that has noticed that being buried on Friday and rising on Sunday does not "three days and three nights" make – that too has come in for a lot of debate and some pretty fancy reasoning.



Meanwhile? It is the last business day of the month!




0 Comments

|

Add Comment

| Permalink | Friday, March 30, 2018

Maundy Thursday




Today is the 5th day of the 13th week, the 29th day of the 3rd month, the 88th day of 2018 [with 270 shopping days until Christmas], and:

Knights of Columbus Founders Day – established on this day in 1882, it was originally a mutual benefit society to working-class and immigrant Catholics in the US
Manatee Appreciation Day
Maundy Thursday [AKA Holy Thursday, Covenant Thursday, Great & Holy Thursday, and Thursday of Mysteries]
National Lemon Chiffon Cake Day
National Little Red Wagon Day
National Mom and Pop Business Owners Day
National Vietnam War Veterans Day -- the last United States combat soldiers leave South Vietnam in 1973
Niagara Falls Runs Dry Day -- it was noticed in the hours of dark before midnight on the 29th, so many sources pinpoint the 30th as the first "day" this phenomena was observed. The flow stopped for about 30 hours due to an ice jam on Lake Erie at the entrance to the River; only time in recorded history.
Smoke and Mirrors Day
Texas Love the Children Day
Earliest day on which the Octave Day of Easter can fall, while May 2 is the latest; observed on the Sunday after Easter. (Christianity)
On this day in...

845 – Paris is sacked by Viking raiders, probably under Ragnar Lodbrok, who collects a huge ransom in exchange for leaving.

1549 – The city of Salvador da Bahia, the first capital of Brazil, is founded.

1778 - Captain James Cook anchors HMS Resolution and HMS Discovery in Resolution Cove

1806 – Construction is authorized of the Great National Pike, better known as the Cumberland Road [AKA the Cumberland Turnpike, the Cumberland–Brownsville Turnpike (or Road or Pike)], becoming the first United States federal highway. Today, much of the alignment is followed by U.S. Route 40, with various portions bearing the Alternate U.S. Route 40 designation, or various state-road numbers (such as Maryland Route 144 for several sections between Baltimore and Cumberland). In 2002, the full road, including extensions east to Baltimore and west to St. Louis, was designated the Historic National Road, an All-American Road

1867 - British North America Act proclaimed, to establish the Dominion of Canada, uniting Canada West (Ontario), Canada East (Québec), Nova Scotia and New Brunswick; today's Constitution Act

1936 – In Germany, Adolf Hitler receives 99% of the votes in a referendum to ratify Germany's illegal remilitarization and reoccupation of the Rhineland, receiving 44.5 million votes out of 45.5 million registered voters.

1941 – The North American Regional Broadcasting Agreement [NARBA]goes into effect at 03:00 local time, defining technical standards for AM band (mediumwave) radio stations

1957 – The New York, Ontario and Western Railway makes its final run, the first major U.S. railroad to be abandoned in its entirety. Opened in 1868, it was ordered liquidated by a US bankruptcy judge.

1961 – The Twenty-third Amendment to the United States Constitution is ratified, allowing residents of Washington, D.C., to vote in presidential elections.

1962 - Jack Paar hosted NBC's "Tonight Show" for the final time.

1974 – NASA's Mariner 10 becomes the first space probe to fly by Mercury.

1984 – The Baltimore Colts load its possessions onto fifteen Mayflower moving trucks in the early morning hours and transfer its operations to Indianapolis. And no 34 years is not enough time to forgive Bob Irsay....

1999 – The Dow Jones Industrial Average closes above the 10,000 mark (10,006.78) for the first time, during the height of the dot-com bubble.

2017 – The United Kingdom invokes Article 50, beginning the formal process of Brexit.



Quote of the day:

"Silence is a strange thing to us who live: we desire it, we fear it, we worship it, we hate it. There is a divinity about cats, as long as they are silent: the silence of swans gives them an air of legend."

-- Keith Douglas, Alamein to Zem Zem



The word Maundy is described as a noun that means "the ceremony of the washing of the feet of the poor" which is pretty self-explanatory since that happened at the Last Supper as the disciples celebrated Passover. I was once invited to a Passover meal on Holy Thursday and found it to be quite a moving experience. And so we come to the heart of what confuses me most about anti-Semitism – if Christ returned to Earth and wanted to worship in a formal setting, it wouldn't be in a cathedral, it would be in a synagogue. So if Christ was Jewish, and I know that Christians do study the Old Testament even if the New supersedes it, how can Christians treat his people so viciously?




1 Comment - Comment |

Add Comment

| Permalink | Thursday, March 29, 2018

Holy Wednesday




Today is the 4th day of the 13th week, the 28th day of the 3rd month, the 87th day of 2018, and:

Barnum & Bailey Day
Children's Picture Book Day
Commemoration of Sen no Rikyū
Eat an Eskimo Pie Day – no idea why this wouldn't be on the 24th of January, because it was on that day in 1922, Christian Kent Nelson of Onawa, Iowa, along with his business partner Russell C. Stover, obtained US patent number 1,404,539 for the "Eskimo Pie" ice cream bar.
Holy Wednesday – supposedly the day upon which Judas went to the priests and asked what he could get for turning in Jesus.
Manatee Appreciation Day
National Black Forest Cake Day
National Hot Tub Day
National Little Red Wagon Day
National Something On a Stick Day -- couldn't find whether or not this was the anniversary of Jeff Junham's hilarious routine on Jack Paar's Tonight Show or not, but adding "on a steeek" to a comment/description was considered pretty funny back in the day!
Virtual Advocacy Day
Weed Appreciation Day
Whole Grain Sampling Day
On this day in ...

1566 – The foundation stone of Valletta, Malta's capital city, is laid by Jean Parisot de Valette, Grand Master of the Sovereign Military Order of Malta.

1797 - Nathaniel Briggs of New Hampshire patented a washing machine.

1802 – Heinrich Wilhelm Matthäus Olbers discovers 2 Pallas, the second asteroid ever to be discovered.

1842 – First concert of the Vienna Philharmonic Orchestra, conducted by Otto Nicolai.

1910 – Henri Fabre becomes the first person to fly a seaplane, the Fabre Hydravion, after taking off from a water runway near Martigues, France.

1930 - The names of the Turkish cities of Constantinople and Angora were changed to Istanbul and Ankara, respectively.

1933 – The Imperial Airways biplane City of Liverpool is believed to be the first airliner lost to sabotage when a passenger sets a fire on board.

1959 – The State Council of the People's Republic of China dissolves the government of Tibet.

1963 - The Alfred Hitchcock film "The Birds" premiered in New York.

1979 – A coolant leak at the Three Mile Island's Unit 2 nuclear reactor outside Harrisburg, Pennsylvania leads to the core overheating and a partial meltdown.

2018 - NASA Voyager is 19 hrs 35 mins 00 secs of light-travel time and Voyager 2 is 16 hrs 15 mins 18 secs of light-travel time from Earth



Ah Spring! Hereabouts we don't often get one as it seems as though the weather goes straight from chilly to hot and kinda skips the balmy days inbetween. March has actually been colder than February was and they have changed the peak bloom estimate for the cherry blossoms a couple of times.








Personally I think we should bring a class-action suit against that stupid rodent for his prognostication on February 2nd.



0 Comments

|

Add Comment

| Permalink | Wednesday, March 28, 2018

pondering Holy Tuesday




Today is the 3rd day of the 13th week, the 27th day of the 3rd month, the 86th day of 2018, and:

American Diabetes Association Alert Day
Celebrate Exchange Day
Education and Sharing Day
Holy Tuesday
International whisk(e)y day
National Joe Day
National Spanish Paella Day
Quirky Country Music Song Titles Day – I was always bemused by "You Make My Pants Want To Get Up and Dance"
Viagra Day -- The Food and Drug Administration approved the drug Viagra, made by Pfizer, to fight male impotence in 1998
World Theater Day
On this day in ...

1513 – Spanish explorer Juan Ponce de León reaches the northern end of The Bahamas on his first voyage to Florida.

1794 – The United States Government establishes a permanent navy and authorizes the building of six frigates.

1855 - Halifax inventor Abraham Gesner gets US patents for his kerosene distillation process; he and a group of investors set up the highly successful North American Kerosene Gas Light Company, to market the new lamp fuel that will completely replace whale oil

1871 – The first international rugby football match, when Scotland defeats England in Edinburgh at Raeburn Place.

1913 - Founding of Ottawa's French language newspaper Le Droit by le Syndicat d'Oeuvres sociales Ltée and directed by Charles Charlebois of the Missionary Oblates of Mary Immaculate, a year after the Ontario government passed Regulation 17, a law that "made English the only language of instruction in public schools".

1915 – Typhoid Mary [Mary Mallon], the first healthy carrier of disease ever identified in the United States, is put in quarantine, where she would remain for the rest of her life. She was presumed to have infected 51 people, three of whom died, over the course of her career as a cook. She was twice forcibly isolated by public health authorities and died after a total of nearly three decades in isolation

1975 – Construction of the Trans-Alaska Pipeline System begins.



It should be noted that events in the Gospels were not necessarily recorded chronologically. Also, Roman and Jewish days started at different times, making the chronology even more difficult to sort out. However, according to tradition, Holy Tuesday is the parable of The Fig Tree [ Matthew 21:19-22]. This is one of those gospels that I struggle with and that priests seldom seem to discuss – indeed, the focus seems to be on the attempts of the Pharisees to discredit Him as the Messiah instead. From what I can understand, basically Jesus gets in a snit because the tree doesn't have any fruit for him and He curses it causing it to wither immediately and when the disciples ask why the tree withered right away He proclaimed "If you believe, you will receive whatever you ask for in prayer." Isn't that the basic tenant of the unkind Calvinist spirit that seems to be so prevalent today? It seems to me this substantiates the idea that if you are poor or sickly, it is your fault and you deserve to suffer [or wither like the fig tree] because if you truly believed, then you would receive what you need. Unfortunately this parable has also been cited by anti-Semites as Christ judging the Jews, equating his anger with the tree with anger to the people of the book. Of course there is a great deal of commentary that contradicts the idea the Lord was annoyed or angry but using it to show His followers how annoyed He was at not finding true religious fervor in the Temple but instead nothing but mere words, empty boasts, an outward show of religion, an external profession, and a bare performance of trifling ceremonies, and oral traditions.








I guess the answer given to the question of "why did He do that" says more about you than the Savior, and maybe that was the intent all along

0 Comments

|

Add Comment

| Permalink | Tuesday, March 27, 2018

the last Monday of March




Today is the 2nd day of the 13th week, the 26th day of the 3rd month, the 85th day of 2018, and:

Holy Monday – for Christians, the Sunday before Easter kicks off holy week
Independence Day: Bangladesh from Pakistan in 1971
Legal Assistants Day
Live Long And Prosper Day – Leonard Nimoy was born in 1931
National Make Up Your Own Holiday Day
National Nougat Day
National Spinach Day
Solitude Day
Spinach Festival Day
On this day in ...

1484 – William Caxton prints his translation of Aesop's Fables [AKA the Aesopica -- a collection of fables credited to Aesop, a slave and storyteller believed to have lived in ancient Greece between 620 and 564 BCE.

1812 – A political cartoon in the Boston Gazette coins the term "gerrymander" to describe oddly shaped electoral districts designed to help incumbents win reelection.

1830 – The Book of Mormon is published in Palmyra, New York.

1885 - The Eastman Dry Plate and Film Co. of Rochester, NY, manufactured the first commercial motion picture film.

1908 - Prince Edward Island becomes the only place in North America where it is illegal to drive a car, as the Assembly passes a law to ban all automobiles from its roads; driving a car becomes punishable by jail and it is illegal to import cars to the island; the ban will be lifted on August 29, 1919.

1931 – Swissair is founded as the national airline of Switzerland.

1931 – Ho Chi Minh Communist Youth Union is founded in Vietnam.

1934 – The United Kingdom driving test is introduced.

1954 – Nuclear weapons testing: The Romeo shot of Operation Castle is detonated at Bikini Atoll. Yield: 11 megatons.

1958 – The United States Army launches Explorer 3, which discovery of the Van Allen radiation belt and decayed from orbit on June 27, 1958, after 93 days of operation.

1964 - The musical "Funny Girl," starring Barbra Streisand, opened on Broadway.

1967 – Ten thousand people gather for one of many Central Park be-ins in New York City.

1973 - Women are allowed on to the trading floor of the London Stock Exchange for the first time in the institution's 200 year history.

2018 - NASA Voyager is 19 hrs 35 mins 04 secs of light-travel time from Earth



Quote of the day:

"We act as though comfort and luxury were the chief requirements of life, when all that we need to make us really happy is something to be enthusiastic about."

~ Charles Kingsley (1819 - 1875), English novelist and clergyman



What a timely quote for a Monday morning! Let's face it, most of us face the end of the weekend and the start of the work week with less than joy….. Granted it is tough disliking a full 7th of your life. Granted it is a day of promise and kicks off a new week – although Sunday is properly the beginning of the week it has been identified with the end of the weekend, and indeed, many "week counts" start with Mondays these days. This particular Monday kicks off Holy Week and is significant as Christians around the world follow the last week of Christ's life.








In any case, the week stretches out before us – may it be a good one for us all!



0 Comments

|

Add Comment

| Permalink | Monday, March 26, 2018

another week gone




Today is the 6th day of the 12th week, the 23rd day of the 3rd month, the 82nd day of 2018, and:

Cuddly Kitten Day
National Chia Day
National Chip and Dip Day
National Melba Toast Day
National Puppy Day
National Tamale Day
Near Miss Day
Take your Parents to the Playground Day
World Meteorological Day
Writing Prompt of the day:

82. Book Inspired: Think of your favorite book. Now write a poem that sums up the entire story in 10 lines.



((yes I skipped "on this day" today. If you must know, I had assembled it, then tried to cut and paste the entire list, got distracted and overwrote it, then decided it was not meant to be today))



Yes I have written poetry in the past and even shared it with others at times. But I have to be in a mood to do it and then the words flow easily onto the paper leaving it only as a question of how to organize the rush of metaphors, anecdotes, and flowery commonplaces into some sort of coherent structure. Today is not one of those days. Oh I started. I even decided which book I was going to use – The Lord of the Rings by JRR Tolkien which even though it was published as a trilogy is actually one story with six "books" or segments along with forwards, prologues and appendices. . I cleverly started to incorporate the title of chapters in my free verse, and then my interest waned and I found myself thinking about the story rather than my summation, comparing book-verse to movie-verse, wondering if I would ever see my favorites without seeing the actors who portrayed them [all of them from Sam to Legolas to Aragon to Gandalf] and Peter Jackson's version of Middle Earth has indelibly linked New Zealand with the Shire.








And somewhere in the welter of all that reflection, the ability to spout poetry fled and the prompt of the day goes unheeded



0 Comments

|

Add Comment

| Permalink | Friday, March 23, 2018

still looking for spring




Today is the 5th day of the 12th week, the 22nd day of the 3rd month, the 81st day of 2018, the earliest day on which Easter Sunday can fall (last in 1818, will not happen again until 2285), and:

As Young as You Feel Day
Data Innovation Day
International Day of The Seal
National Bavarian Crepes Day
National Goof-off Day
National Sing Out Day
Tuskegee Airmen Day
World Day for Water (aka World Water Day)
World Day of Metta
On this day in ...

1508 – Ferdinand II of Aragon commissions Amerigo Vespucci chief navigator of the Spanish Empire.

1621 – The Pilgrims of Plymouth Colony sign a peace treaty with Massasoit of the Wampanoags.

1765 – The British Parliament passes the Stamp Act that introduces a tax to be levied directly on its American colonies. This came to be regarded as one of the precipitating factors of the American revolution a decade later

1784 – The Emerald Buddha is moved with great ceremony to its current location in Wat Phra Kaew, Thailand.

1877 - Northwest Territories Council passes an Ordinance For the Protection of the Buffalo in a failed attempt to slow the wanton destruction of the bison herds, because they moved back and forth across the US border; outlaws buffalo jumps and hunting bison for sport; provides for closed season on cows from November 15 to August 14; as many as 60 million bison once roamed the North American plains; by the late 1880s they were almost extinct.

1894 – The first playoff game for the Stanley Cup starts.

1945 – The Arab League is founded when a charter is adopted in Cairo, Egypt.

1960 – Arthur Leonard Schawlow and Charles Hard Townes receive the first patent for a laser.

1962 - Barbra Streisand made her Broadway debut at age 19 in the musical "I Can Get it For You Wholesale" at the Shubert Theater.

1965 - Bob Dylan's album "Bringing It All Back Home," his first featuring electric guitar, was released.

1982 – NASA's Space Shuttle Columbia is launched from the Kennedy Space Center on its third mission, STS-3.

1993 – The Intel Corporation ships the first Pentium chips (80586), featuring a 60 MHz clock speed, 100+ MIPS, and a 64 bit data path.

1995 – Cosmonaut Valeri Polyakov returns to earth after setting a record of 438 days in space.

1995 - 1995 - York University astronomer Marshall McCall and an American colleague, announce the discovery of two new galaxies near the Milky Way.

2010 - Google announced it would stop censoring search results on its site in China by shifting it from the mainland to Hong Kong.

2018 - NASA Voyager is 19 hrs 35 mins 11 secs of light-travel time from Earth


Quote of the day:
"Treat those who are good with goodness, and also treat those who are not good with goodness. Thus goodness is attained. Be honest to those who are honest, and be also honest to those who are not honest. Thus honesty is attained."
~ Laozi (also Lao-Tzu /ˈlaʊˈdzʌ/ or Lao-Tze, Chinese: 老子; pinyin: Lǎozǐ, literally "Old Master"), an ancient Chinese philosopher and writer. He is known as the reputed author of the Tao Te Ching, the founder of philosophical Taoism, and a deity in religious Taoism and traditional Chinese religions.

Hereabouts the landscape appears quite wintry, the second day of spring notwithstanding. The area is slowly getting back to business – about half of the schools systems are closed and the other half, as well as the federal, state, and local governments opened two hours late. We are all kinda looking for spring at this point and grumbling that Punxsutawney Phil only said SIX more weeks of winter and we are well past that point





Of course, we often just kinda skip spring and dive right into summer-like heat and humidity when it is cold late in the year like this

0 Comments

|

Add Comment

| Permalink | Thursday, March 22, 2018

sprung is spring.....




Today is the 4th day of the 12th week, the 21st day of the 3rd month, the 80th day of 2018, and:

Afghanistan Day
Gallo Wine Day
Independence Day: Namibia from South African mandate in 1990
International Colour Day
International Day for the Elimination of Racial Discrimination
International Day of Forests and The Tree
International Day of Nowruz
Kick Butts Day
Memory Day
National California Strawberry Day
National Common Courtesy Day
National Countdown Day
National Day of Action on Syringe Exchange
National Flower Day
National Fragrance Day
National French Bread Day
National Healthy Fats Day
National Renewable Energy Day
National Single Parents' Day
National Teenager Day
Poetry Day
Twitter Day (Social Media Application)
World Down Syndrome Day -- It's always on 3/21 because people with Down syndrome have a 3rd copy of the 21st chromosome.
World Poetry Day
World Puppetry Day
On this day in ...

630 – Emperor Heraclius returns the True Cross, one of the holiest Christian relics, to Jerusalem. According to the 1955 Roman Catholic Marian Missal: St. Helen, the first Christian Empress, went to Jerusalem to search for the True Cross and found it September 14, 320. Currently the Greek Orthodox present a small True Cross relic shown in the so-called Greek Treasury at the foot of Golgotha, within the Church of the Holy Sepulchre, and Syriac Orthodox also has small relic of True Cross in St Mark Monastery, Jerusalem

1804 – Code Napoléon is adopted as French civil law -- the first modern legal code to be adopted with a pan-European scope. A commission of four eminent jurists was appointed in 1800, including Louis-Joseph Faure and chaired by Cambacérès (now Second Consul), and sometimes by the First Consul, Napoleon himself. The Code was complete by 1801 but wasn't published for three years after intensive scrutiny by the Council of State

1844 – The Bahá'í calendar begins. This is the first day of the first year of the Bahá'í calendar. It is annually celebrated by members of the Bahá'í Faith as the Bahá'í New Year or Náw-Rúz.

1871 – Journalist Henry Morton Stanley begins his trek to find the missionary and explorer David Livingstone.

1925 – The Butler Act prohibits the teaching of human evolution in Tennessee.

1935 – Shah of Iran Reza Shah Pahlavi formally asks the international community to call Persia by its native name, Iran.

1946 – The Los Angeles Rams sign Kenny Washington, making him the first African American player in the American football since 1933.

1952 – Alan Freed presents the Moondog Coronation Ball, the first rock and roll concert, in Cleveland, Ohio.

1963 – Alcatraz Federal Penitentiary (in California) closes.

1965 – NASA launches Ranger 9, the last in a series of unmanned lunar space probes.

1970 – The first Earth Day proclamation is issued by Joseph Alioto, Mayor of San Francisco.

1987 - The album "The Joshua Tree" by U2 was released.

1999 – Bertrand Piccard and Brian Jones become the first to circumnavigate the Earth in a hot air balloon.

2006 – The social media website Twitter launched with the first tweet by co-founder Jack Dorsey.



Quote of the day:

"Write it on your heart that every day is the best day in the year."

~ Ralph Waldo Emerson



Today was an unexpected day off from work and school and just about everything as we hunkered down for a record snowfall. Fortunately for us the European model that predicted well over a foot of the white stuff turned out to be wrong – and since this all landed on us so late in March, it won't be around very long -- but right now we pretty much feel like this




0 Comments

|

Add Comment

| Permalink | Wednesday, March 21, 2018

spring is sprung?




Today is the 3rd day of the 12th week, the 20th day of the 3rd month, the 79th day of 2018, and:

Alien Abduction Day (Started in 2008 at Toronto Alien Festival)
Atheist Pride Day
Bed-in For Peace Day (Beatles - John and Yoko)
Bibliomania Day
Free Cone Day (Dairy Queen)
French Langrage Day
Great American Meatout Day -- launched in 1985 to protest a US Senate resolution proclaiming National Meat week
Independence Day: Tunisia from France in 1956
International Astrology Day
International Day of Happiness
International Day of Nowruz
International Earth Day
National Agriculture Day
National Bock Beer Day
National Jump Out! Day
National Kiss Your Fiancé Day
National Native HIV/AIDS Awareness Day
National Ravioli Day
Ostara
Proposal Day
Snowman Burning Day
The First Day of Spring
Won't You Be My Neighbor Day
World Day of theater for Children and Young People
World Social Work Day
World Sparrow Day
World Storytelling Day
On this day ...

1602 – The Dutch East India Company is established.

1852 – Harriet Beecher Stowe's Uncle Tom's Cabin is published.

1854 – The Republican Party of the United States is organized in Ripon, Wisconsin.

1888 – The premiere of the very first Romani language operetta is staged in Moscow, Russia.

1922 – The USS Langley is commissioned as the first United States Navy aircraft carrier.

1923 – The Arts Club of Chicago hosts the opening of Pablo Picasso's first United States showing, entitled Original Drawings by Pablo Picasso, becoming an early proponent of modern art in the United States.

1948 – With a Musicians Union ban lifted, the first telecasts of classical music in the United States, under Eugene Ormandy and Arturo Toscanini, are given on CBS and NBC.

1951 – Fujiyoshida, a city located in Yamanashi Prefecture, Japan, in the center of the Japanese main island of Honshū is founded.

1964 – The precursor of the European Space Agency, ESRO (European Space Research Organisation) is established per an agreement signed on June 14, 1962.

1985 – Libby Riddles becomes the first woman to win the 1,135-mile Iditarod Trail Sled Dog Race.

1985 – Canadian paraplegic athlete and humanitarian Rick Hansen begins his circumnavigation of the globe in a wheelchair [Man in Motion World Tour] in the name of spinal cord injury medical research.

1999 – Legoland California, the first Legoland outside of Europe, opens in Carlsbad, California.

2015 – A Solar eclipse, equinox, and a Supermoon all occur on the same day.



Hereabouts in the MidAtlantic states and the Northeast, March is definitely not feeling very much like spring today…. This winter storm has been named Toby by the weather channel . Interestingly, a storm that has been named actually impacts your insurance coverage and may increase your deductibles so the trend for a new agency to name a storm should be examined, neh?




0 Comments

|

Add Comment

| Permalink | Tuesday, March 20, 2018

Monday musing....




Today is the 2nd day of the 12th week, the 19th day of the 3rd month, the 78th day of 2018 [with 280 shopping days until Christmas], and:
Act Happy Day
Certified Nurses Day
Client's Day
Goddess of Fertility Day
Earliest day on which Maundy Thursday can fall, while April 22 is the latest
Let's Laugh Day
National Chocolate Caramel Day
National Poultry Day
National Wellderly Day [AKA Well-Elderly Day] – the issue is, how do you define "old" or "elderly"? There is a vast difference based on the culture and economic conditions between countries.
Swallows Return to San Juan Capistrano Day – but for the past couple of years, they haven't shown up and there are conservation efforts to bring them back


There has been some discussions as a result of my speculation that something happened back in the late 90's to cause the extreme polarization we are seeing today. Gerrymandering has been highlighted, and there is little doubt that both parties, when in power, were pretty blatant about trying to limit the impact of voters they perceived as likely to vote them out. The rise of the internet and social media, which enabled folks to live in their own news bubbles or echo chambers, where everything they heard or read was tainted with confirmation bias has also been brought up. And then there is the active interference of the Koch Brothers as those with the money decided they needed to arrange things to suit themselves [and all of the 1%] – and yes, I am citing the ballooning income inequity and influence of Calvinism as factors in the shredding of the social safety nets as the United States turns from a republic into an oligarchy.

So there was a huge influx of money into politics – but my question is, how did that money translate into a grass roots movement that has proven to be divisive in the extreme? And how do we heal the breech and start listening to the concerns and issues rather than yelling and posturing at each other? I get that the concerns of a person living in an urban area on the coast may not be the same as someone who lives on the land mid-country, but shouldn't we have more in common than we are acknowledging these days? We all want peace, prosperity, and wellbeing -- I venture to say those goals pretty much look the same no matter where we live and work, neh? We don't need to hold hands or sing Kumbaya [although that wouldn't hurt, now would it?] but I think we do need to come together as a people and stop this vicious wrangling. Of course it would really help if we had leaders who actually lead instead of whining, something both DJT and HRC seem to indulge in with great regularity…. .

0 Comments

|

Add Comment

| Permalink | Monday, March 19, 2018

wherein I am perplexed






Today is the 6th day of the 11th week, the 16th day of the 3rd month, the 75th day of 2018, and:

Black Press Day
Campfire Girls Day
Curlew Day
Everything You Do is Right Day
Freedom of Information Day
Goddard Day
Lips Appreciation Day
National Artichoke Heart Day
National Day of Action Against Bullying and Violence
National Preschool Teachers Appreciation Day
No Selfies Day
Panda Day
Transit Driver Appreciation Day
World Sleep Day
On this day in ...

1521 – Portuguese navigator Ferdinand Magellan reached the Philippines, where he was killed by natives the following month.

1621 – Samoset, a Mohegan, was the first Native American to visit the settlers of Plymouth Colony, greeting them, "Welcome, Englishmen! My name is Samoset."

1850 - "The Scarlet Letter" by Nathaniel Hawthorne was published.

1870 – The first version of the overture fantasy Romeo and Juliet by Tchaikovsky receives its première performance.

1926 – Robert Goddard launches the first liquid-fueled rocket, at Auburn, Massachusetts.

1958 – The Ford Motor Company produces its 50 millionth automobile, the Thunderbird, averaging almost a million cars a year since the company's founding.

1966 – Launch of Gemini 8, the 12th manned American space flight and first space docking with the Agena target vehicle.

1968 - during the Vietnam War, the My Lai Massacre was carried out by United States troops under the command of Lt William L Calley Jr.

1968 – General Motors produces its 100 millionth automobile, the Oldsmobile Toronado.

1983 – Demolition of the Ismaning radio transmitter, the last wooden radio tower in Germany.

1989 – In Egypt, a 4,400-year-old mummy is found near the Pyramid of Cheops.



There were three things that happened while I was on vacation that made me think about politics even without paying attention to the news:



The delay in reopening the Hall of the Presidents in the Magic Kingdom is a lot more understandable now. They totally redid the movie, moved the presidents around, upgraded some of the animatronics, then added #45. I especially liked having the first president stand and introduce the latest; I thought that was a nice touch. But I was astounded by the necessity of having security guards flanking the stage for each show.

Passed a man in line for one of the attractions whose shirt simply said: 2024 Mike Pence. Did a double take, then groaned at that assumption

A friend posted a picture of the president on his timeline with the wording: "Cry all you want. He's doing exactly what I hired him for…."



Now those of you who read here regularly or who know me know that I didn't like HRC, not one little bit and I am not sure that I would personally be better off if she had been elected. What worries me the most about those three talking points above is the depth of the divide, the prevalence of partisan politics, the lack of common ground. Thing is? We ARE divided in the way that we see the world. Here is a picture of the 2012 election results – although the Democrats swept the electoral college, they actually didn't do that well across the country, because most of their support is on the coasts and in big urban areas.








And it has been that way since 2000 when Bush ran against Gore [no I am not going to talk about hanging chads]:.








Before that there seemed to be more common ground across the country both in 1996 and 1992. So what happened after Clinton beat Dole and Perot for a second term in 1996 to polarize the country? I don't remember anything offhand. Sure there was Monica, but that can't be it or Stormy would've brought DJT crashing down, neh?



0 Comments

|

Add Comment

| Permalink | Friday, March 16, 2018

musing about ides




Today is the 5th day of the 11th week, the 15th day of the 3rd month, the 74th day of 2018, and:

Absolutely Incredible Kid Day
Buzzards Day
Companies That Care Day
Dumbstruck Day
Everything You Think is Wrong Day
Ides of March
International Day of Action Against Canadian Seal Slaughter
International Day Against Police Brutality
International Eat an Animal for PETA Day
National Brutus Day
National Farm Rescuer Day
National Peanut Lovers Day
National Pears Helene Day
National Shoe the World Day
Oranges and Lemons Day
True Confessions Day
World Consumer Rights Day
On this day in ...

44BC – Julius Caesar, Dictator of the Roman Republic, is stabbed to death by Marcus Junius Brutus, Gaius Cassius Longinus, Decimus Junius Brutus, and several other Roman senators on the Ides of March.

1493 – Christopher Columbus returned to Spain, concluding his first voyage to the Western Hemisphere.

1564 – Mughal Emperor Akbar abolishes "jizya" (per capita tax historically levied annually by Islamic states on certain non-Muslim subjects—dhimmis—permanently residing in Muslim lands under Islamic law).

1778 - James Cook reaches the west coast of Vancouver Island with ships HMS Resolution and HMS Discovery, on the way to search for a North West Passage from the Pacific

1819 – French physicist Augustin-Jean Fresnel wins a contest at the Académie des Sciences in Paris by proving that light behaves like a wave. The Fresnel integrals, still used to calculate wave patterns, silence skeptics who had backed the particle theory of Isaac Newton.

1906 – Rolls-Royce Limited is incorporated.

1956 - The Lerner and Loewe musical "My Fair Lady" opened on Broadway.

1967 - Special joint committee of the Senate and House of Commons unanimously recommends that the government be authorized to adopt forthwith the music for "O Canada" composed by Calixa Lavallée as the music of the National Anthem of Canada

1972 -"The Godfather," Francis Ford Coppola's epic gangster movie based on the Mario Puzo novel and starring Marlon Brando and Al Pacino, premiered in New York.

1985 – The first Internet domain name, symbolics.com, was registered by the Symbolics Computer Corp. of Massachusetts



In the category of things I didn't know or think about -- turns out every month has "ides" as it is simply the middle of the month. March's ides just get more notice because of the warning Caesar received and ignored . And today is the earliest day on which Palm Sunday can fall, while April 18 is the latest; celebrated on the sixth Sunday of Lent.



Yesterday was the 5th anniversary of my mother's death and I've been thinking a lot about mother/daughter relationships lately. I'm not always quite sure how to interact with my two daughters because I don't have a good model to work from – after an extremely contentious relationship in my formative and teen years, I moved out of my mother's home and we quite literally didn't speak for the next 17 years. In that time I got married three times and had two kids. Mom worked, had a mild heart attack, moved into a new apartment, took art classes, and went on a lot of bus trips. For a time, after Frank brokered a reunion, my mother and I spent time together although we were never the type to call and just chat. Then when the apartment complex refused to renew her lease, we tried moving into together – that was a huge mistake and acerbated her descent into dementia. After she was hospitalized and then placed in assisted living, we managed to be frigidly polite with each other, but I only saw her once or twice a year. When she decided she was done, she stopped eating and drinking and passed away quietly in her bed, leaving me to figure out the funeral details [although she had paid for much of it in advance.] and settle what was left of her affairs. I have a few of her things in the apartment, things that she treasured enough to keep with her even when she was down to just one room, but when I gaze at them I have no sense of her as a person, just the mother with whom I never could quite connect along with a wistful wish it could've been different and a fierce determination that my kids will have better memories of their mother.






*whispers* why yes, since you ask, I do worry about it…..



0 Comments

|

Add Comment

| Permalink | Thursday, March 15, 2018





Today is the 4th day of the 11th week, the 14th day of the 3rd month, the 73rd day of 2018, and:
Celebrate Scientists Day
Crowdfunding Day
Genius Day
International Ask A Question Day
International Day of Action for Rivers
Learn About Butterflies Day
Legal Assistance Day
Moth-er Day (( I thought it was about Mothra. I really did!))
National Children's Craft Day
National Potato Chip Day
National Save a Spider Day
National Write Your Story Day
Pi Day (as in the math pie = 3.14159265 etc.)
Registered Dietitian Nutritionist Day
Science Education Day
Steak and Blowjob Day [AKA Steak & BJ Day or Steak & Knobber Day] – created as a male response to the expectations of romance a month earlier on Valentine's Day

On this day in ....
44BC – Casca and Cassius decide, on the night before the Assassination of Julius Caesar, that Mark Antony should live.
1794 – Eli Whitney is granted a patent for the cotton gin.
1879 - Albert Einstein, the Nobel Prize-winning physicist and one of the great thinkers of the ages, was born.
1885 – The Mikado, a light opera by W. S. Gilbert and Arthur Sullivan, receives its first public performance in London.
1931 – Alam Ara, India's first talking film, is released.
1936 – The first all-sound film version of Show Boat opens at Radio City Music Hall.
1960 - The radio telescope at Jodrell Bank sets a new space record making contact with the American Pioneer V satellite at a distance of 407,000 miles.
1995 – Astronaut Norman Thagard becomes the first American astronaut to ride to space on board a Russian launch vehicle.
2018 – the average IQ of humanity dropped as Stephen Hawking, English astrophysicist and author, dies

Quote of the day:
"I have noticed even people who claim everything is predestined, and that we can do nothing to change it, look before they cross the road."
~ Stephen Hawking


0 Comments

|

Add Comment

| Permalink | Wednesday, March 14, 2018

some day I hope ....








Every time I leave, I turn and wave, for I do not know if I will be able to come back.....




0 Comments

|

Add Comment

| Permalink | Tuesday, March 13, 2018

just a little bit of pixie dust....




Today is the 4th day of the 10th week, the 7th day of the 3rd month, the 66th day of 2018, and:

Discover What Your Name Means Day -- we are now halfway through International Celebrate Your Name Week, which is celebrated the first complete week in March
National Be Heard Day
National Cereal Day
National Crown Roast of Pork Day
Stop Bad Service Day
Day for Women's Rights & International Peace
On this day in ...

321 – Emperor Constantine I decrees that the dies Solis Invicti (sun-day) is the day of rest in the Empire.

1778 - Captain James Cook first sights the Oregon coast, at Yaquina Bay

1785 - James Hutton, geologist, presents his full theory of uniformitarianism [AKA the Doctrine of Uniformity, the theory that changes in the earth's crust during geological history have resulted from the action of continuous and uniform processes] at a meeting of the Royal Society of Edinburgh

1876 – U.S. Patent Office issues patent 174,465 to Alexander Graham Bell for "the method of, and apparatus for, transmitting vocal or other sounds telegraphically ... by causing electrical undulations, similar in form to the vibrations of the air accompanying the said vocal or other sound."

1900 – The German liner SS Kaiser Wilhelm der Grosse becomes the first ship to send wireless signals to shore.

1926 - The first successful trans-Atlantic radio-telephone conversation took place, between New York City and London.

2007 – The British House of Commons votes to make the upper chamber, the House of Lords, 100% elected.



My mother once told me that I got more mileage out of a simple trip to Disney World than anyone else she knew – I'm not sure she meant it as a compliment though! We used to have elaborate itineraries when going with the kids for our two week vacation with "off" days carefully scheduled to alternate with those days when we went from rope drop to closing so that we could get some rest. We didn't stay on site back then because we weren't doing just Disney, but planned trips to local attractions [like the Gatorland Zoo or Crystal Springs], other parks, [Seaworld and Universal usually each got a day] and a trip to the Space Coast to immerse ourselves in dreams of the stars. The kids would happy list their favorites and "must do" experiences in each park and we would carefully plan our time to make sure it all happened. I would write it all down and pass out the papers and we would pour over them as we drove down – Frank would take two days and we would break in Santee NC and stop at roadside attractions, spending a full afternoon at the Mission at St Augustine each trip. And then we would settle into our room – and promptly decide to do what we wanted to do. Days got switched, usually we bought extra time in WDW, and there was plenty of time to lollygag in the pool and hot tube, resting our tired feet. Trips to Disney World still require planning even when you are staying on site – fast passes and ADRs [advance dining reservations for the uninitiated], and you have to know what your priorities are or you will be totally gob smacked by long lines and end up not feeling like you have DONE anything. This requires that you have an idea which day you are going to be in which park ahead of time, and that you make the commitment to get up early enough to be able to be there at rope drop.








A lot of things have changed – the prices are higher, there aren't the same kind of perks for stockholders, and in the drive to cut costs/maximinze profits, some of the meticulous upkeep is no longer done. The real trick is not to rush about willy-nilly trying to get on rides, but to relax and realize the reason Disney calls employees "cast members" is that they are putting on an elaborate show every day and you are able to wander around on stage and even join in the act.. If you relax and enjoy, you'll find the magic is genuinely still there….



0 Comments

|

Add Comment

| Permalink | Wednesday, March 7, 2018

who's calling?




Today is the 3rd day of the 10th week, the 6th day of the 3rd month, the 65th day of 2017, and

Alamo Day
Day of The Dude -- Founded in 2005 by Oliver Benjamin, a journalist based in Chiang Mai, Thailand. ,Dudeism's official organizational name is The Church of the Latter-Day Dude and based on the fictional character "The Dude", the protagonist of the Coen Brothers' film The Big Lebowski, which was played by Jeff Bridges. Dudeism advocates and encourages the practice of "going with the flow", "being cool headed", and "taking it easy" in the face of life's difficulties, believing that this is the only way to live in harmony with our inner nature and the challenges of interacting with other people. March 6th is the high holy day because it's the day the movie was released in 1998.
Dentists' Day
Independence Day: Ghana from the UK in 1957.
National Dress Day
National Frozen Food Day
National Oreo Cookie Day -- Oreo sandwich cookies were first introduced by the National Biscuit Co., which later became Nabisco, in 1912. As of June 2017, there have been 55 different flavors of Oreo's
National Sportsmanship Day
National White Chocolate Cheesecake Day
Peace Corp Day (Historical 3/1/1961 when proposed by Kennedy but observed on the first Tuesday of March)
Sofia Kovalevskaya Math Day
Unique Names Day
On this day in ...

632 – The Farewell Sermon (Khutbah, Khutbatul Wada') of the Islamic prophet Muhammad.

1521 – Ferdinand Magellan arrives at Guam.

1665 – The first joint Secretary of the Royal Society, Henry Oldenburg, publishes the first issue of Philosophical Transactions of the Royal Society, the world's longest-running scientific journal.

1834 – York, Upper Canada, is incorporated as Toronto.

1853 - Verdi's opera "La Traviata" premiered in Venice, Italy.

1869 – Dmitri Mendeleev presents the first periodic table to the Russian Chemical Society.

1899 – Bayer registers "Aspirin" as a trademark.

1930 – International Unemployment Day demonstrations globally initiated by the Comintern. Marches, organized by the Communist International and coordinated by its various member parties, resulted in two deaths of protesters in Berlin, injuries at events in Vienna and the Basque city of Bilbao, and less violent outcomes in London and Sydney. In the United States, full-scale riots erupted in New York City and Detroit when thousands of baton-wielding police attacked tens of thousands of marchers. A total of 30 American cities in all saw mass demonstrations as part of the March 6 campaign, including Boston, Milwaukee, Baltimore, Cleveland, Washington, DC, San Francisco, and Seattle.

1943 – Norman Rockwell published Freedom from Want in The Saturday Evening Post with a matching essay by Carlos Bulosan as part of the Four Freedoms series.

1975 – For the first time the Zapruder film of the assassination of John F. Kennedy is shown in motion to a national TV audience by Robert J. Groden and Dick Gregory.

1981 - Walter Cronkite signed off for the last time as anchorman of "The CBS Evening News." "That's the way it is."

1992 – The Michelangelo computer virus begins to affect computers.

2018 - NASA Voyager is 19 hrs 35 mins 45 secs of light-travel time from Earth


Writing prompt of the day:
65. Telephone: Write about a phone call you recently received.

Guess you have noticed that I go looking for the number of the day when I am checking out the writing prompts – keeps things from getting too much of the same old same old

The last phone call I received was from my girlfriend, who asked me to help connect her with the Peapod delivery service. I merged the calls and then when she was done with business, we talked for about an hour and a half. As usual with such conversations I am not exactly sure what we were chatting about for that long, just that there was a range of topics: our health and medical issues, what's on TV, the news and politics [about which we both have rather strong opinions], the well-being of various family members and/or friends, taxes, the difficulty of getting reasonably priced smaller quantities of fresh produce when you cannot get out and about, next year's season at the Shakespeare Theater, the state of her condo's elevators, clutter, our high school reunion [been 50 years since we graduated], and probably several other things. We have known each other for a very long time indeed so we tend to just …. Talk.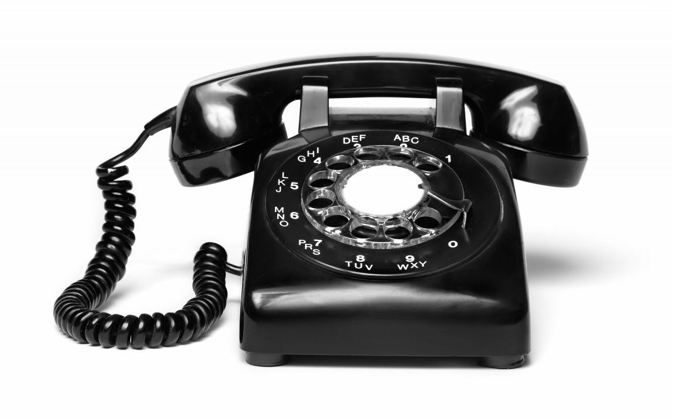 HAH! Although we are both old enough to have used this kind of phone, she was on a speaker phone and I was on my cell phone with a bluetooth speaker/mike in my ear….

0 Comments

|

Add Comment

| Permalink | Tuesday, March 6, 2018

what's in a name?




Today is the 2nd day of the 10th week, the 5th day of the 3rd month, the 64th day of 2018, and:

Casmir Pulaski Day
Cinco de Marcho
Fun Facts about Names Day
Multiple Personality Day
National Absinthe Day
National Cheese Doodle Day
National Potty Dance Day
National Poutine Day
Saint Piran's Day
World Tennis Day
On this day in ...

1046 – Nasir Khusraw begins the seven-year Middle Eastern journey which he will later describe in his book Safarnama [AKA the Book of Travels]. Throughout his travels he kept a minutely detailed journal which clearly describes many facets of life in the Islamic world of the 11th Century, describes cities and towns along the path of his journey, with particular focus on Mecca, Jerusalem, and Cairo (the capital of the Fatimid Caliphate at the time). Khusraw's work is appreciated for its detailed descriptions of these cities, with precise accounts of civic buildings and markets

1496 - English King Henry VII grants to Italian merchant and explorer Giovanni Caboto Montecataluna (John Cabot) letters patent with "free authority, faculty and power to sail to all parts, regions and coasts of the eastern, western and northern sea...."

1616 – Nicolaus Copernicus's book On the Revolutions of the Heavenly Spheres is added to the Index of Forbidden Books [The Index Librorum Prohibitorum -- a list of publications deemed heretical, anti-clerical or lascivious, and therefore banned by the Roman Catholic Church] 73 years after it was first published

1836 – Samuel Colt patents the first production-model revolver, the .34-caliber.

1868 – Mefistofele, an opera by Arrigo Boito, receives its premiere performance at La Scala.

1933 – Great Depression: President Franklin D. Roosevelt declares a "bank holiday", closing all U.S. banks and freezing all financial transactions.

1933 – Adolf Hitler's Nazi Party receives 43.9% at the Reichstag elections, which allows the Nazis to later pass the Enabling Act and establish a dictatorship.

1936 – First flight of K5054, the first prototype Supermarine Spitfire advanced monoplane fighter aircraft in the United Kingdom.

1970 - The nuclear non-proliferation treaty went into effect.

1978 – The Landsat 3 is launched from Vandenberg Air Force Base in California.

1979 – Soviet probes Venera 11, Venera 12 and the German-American solar satellite Helios II all are hit by "off the scale" gamma rays leading to the discovery of soft gamma repeaters.

1981 – The ZX81, a pioneering British home computer, is launched by Sinclair Research and would go on to sell over 1.5 million units around the world.

1982 – Soviet probe Venera 14 lands on Venus.



This blog is officially seven years old now – and here is the second post that I wrote, this one in honor of Fun Facts About Names Day explaining how my online moniker became beladona, and why just about every avatar I create in games tends to be short and either a Halfling or some other race. Not many folks realize the misspelling is quite deliberate. I didn't know that having a name that starts with a lower-case letter indicates a person is a submissive in the sub-culture known as BDSM or a slave in the M/s culture, so that kinda labeled me without my understanding at first. Other folks just assumed I was too lazy to capitalize my name, which isn't necessarily untrue most of the time but in this case I was deliberately keeping to lower case letters. As to my "real life" name? According to my grandmother, my mother and she were watching a day time soap and there was a character with the name of "Carol Ann Hughes" and they both decided it sounded good. My father didn't have any strong opinions, so that became my name.




0 Comments

|

Add Comment

| Permalink | Monday, March 5, 2018

Holi 2018




Today is the 6th day of the 9th week, the 2nd day of the 3rd month, the 61st day of 2018, and:

Dr. Seuss Day
Dress in Blue Day
Employee Appreciation Day
Free Dentistry Day
Independence Day: Morocco from France in 1956, Rhodesia from the United Kingdom in 1970
National Banana Cream Pie Day
National Doodle Day
National Read Across America Day
National Salesperson Day
National Speech and Debate Education Day
Old Stuff Day
World Day of Prayer
On this day in ...

1717 – The Loves of Mars and Venus is the first ballet performed in England.

1729 - King Louis XV 1710-1774 authorizes a new issue of playing card money in New France; not enough printed bills or coinage to pay the troops; Governor at Quebec allowed to sign playing cards as specie.

1791 – Long-distance communication speeds up with the unveiling of a semaphore machine in Paris.

1797 – The Bank of England issues the first one-pound and two-pound banknotes.

1904 - Theodor Seuss Geisel, who wrote and illustrated the popular 'Dr. Seuss' children's books, was born.

1933 – The film King Kong opens at New York's Radio City Music Hall.

1949 – Captain James Gallagher lands his B-50 Superfortress Lucky Lady II in Fort Worth, Texas after completing the first non-stop around-the-world airplane flight in 94 hours and one minute.

1961 – John F. Kennedy announces the creation of the Peace Corps in a nationally televised broadcast.

1962 – Wilt Chamberlain sets the single-game scoring record in the National Basketball Association by scoring 100 points.

1968 – Baggeridge Colliery closes marking the end of over 300 years of coal mining in the Black Country [a region of the West Midlands in England, west of Birmingham]

1972 – The Pioneer 10 space probe is launched from Cape Canaveral, Florida with a mission to explore the outer planets.

1978 – Czech Vladimír Remek becomes the first non-Russian or non-American to go into space, when he is launched aboard Soyuz 28.

1983 – Compact discs and players are released for the first time in the United States and other markets. They had previously been available only in Japan.

1995 – Yahoo! is incorporated.

1995 – Researchers at Fermilab announce the discovery of the top quark.

1998 – Data sent from the Galileo spacecraft indicates that Jupiter's moon Europa has a liquid ocean under a thick crust of ice.



Today is Holi or The Festival of Colors – a Hindu spring festival that actually began yesterday evening at the rising of the full moon with Holika dahan [or Bonfire] where evil is consumed in flame and people pray their internal evils will also be consumed. Today is a festive day to end and rid oneself of past errors, to end conflicts by meeting others, a day to forget and forgive. People pay or forgive debts, as well as deal anew with those in their lives. Holi also marks the start of spring, for many the start of the new year, an occasion for people to enjoy the changing seasons and make new friends – full of color and song and dance. Holi is celebrated at the end of winter, on the last full moon day of the Hindu luni-solar calendar month marking the spring, making the date vary with the lunar cycle. The date falls typically in March, but sometimes late February of the Gregorian calendar. It is especially important in India where the festival brings the entire nation together -- it is not just celebrated by Hindus but, also by the Sikhs, Christians, Jains as well. The festival is unique, as it does not discriminate against any section of the society and treats everyone equally








May you be gifted with all the colors of life; colors of joy, colors of happiness, colors of friendship, colors of love and all the other colors, you want to paint your life with.



0 Comments

|

Add Comment

| Permalink | Friday, March 2, 2018

0 Comments

|

Add Comment

| Permalink | Wednesday, February 28, 2018

fair and impartial?




Today is the 3rd day of the 9th week, the 27th day of the 2nd month, the 58th day of 2018 [with only 300 shopping days until Christmas], and:

Anosomia Awareness – understanding how the loss of our sense of smell impacts everyday life
IHOP National Pancake Day -- Enjoy a FREE short stack of Original Buttermilk Pancakes and donate to help children battling critical illnesses with funds going to local children's hospitals and health organizations
Independence Day: Dominican Republic from Haiti in 1844.
International Polar Bear Day
National Kahlua Day
National Retro Day
National Strawberry Day
No-Brainer Day
Spay Day USA
Travel Africa Day
World NGO Day
World Spa Day -- celebrating Non-Governmental Organizations and the important endowment to society of the various people behind each one of them


On this day in ...

380 – Emperor Theodosius I and his co-emperors Gratian and Valentinian II, declare their wish that all Roman citizens convert to trinitarian Christianity in the Edict of Thessalonica.

1700 - The island of New Britain is discovered.

1801 – Pursuant to the District of Columbia Organic Act of 1801, Washington DC is placed under the jurisdiction of the US Congress. After the passage of this Act, citizens living in the District were no longer considered residents of Maryland or Virginia, which therefore ended their representation in Congress -- which doesn't seem quite fair to them I might add

1812 – Poet Lord Byron gives his first address as a member of the House of Lords, in defense of Luddite violence against Industrialism in his home county of Nottinghamshire. A Luddite becomes the description of anyone who is anti-tech no matter what their reasoning

1870 – The current flag of Japan is first adopted as the national flag for Japanese merchant ships.

1951 – The Twenty-second Amendment to the United States Constitution, limiting Presidents to two terms, is ratified -- clearly a reaction to Franklin D. Roosevelt's service as President for an unprecedented four terms. Prior to that, only Grant and Theodore Roosevelt sought a third term but neither were successful.

1971 – Doctors in the first Dutch abortion clinic (the Mildredhuis in Arnhem) start performing artificially-induced abortions.

1997 - Divorce became legal in Ireland

1997 - Legislation banning most handguns in Britain went into effect



Yesterday I had jury duty. They had called in a couple hundred jurors because there was a full court docket with four cases going live in one day and it was so crowded in the lounge that folks were sitting on the floor and standing along the walls. I was in the lucky group that got held over until after lunch. It took over three hours for the attorneys to agree on 12 jurors and one alternate for a trail involving a man who was charged with sexual abuse and incest over a four year period with his daughter. As usually happens, I was not chosen – once I let them know the high regard I hold the police after living with Frank who was a cop for 33 ½ years and in the crime lab for over 20. The judge asked me why I would assume a policeman was not lying and I looked at him incredulously, repeating that I was familiar with the respect and diligence officers took with their testimony…. Apparently since I was talking about my husband, he and the attorneys decided that I was not making an excuse. The prosecutor was careful to keep the balance equally divided between male and female though.








Can't say it was a waste of time though, all of us there whether chosen or not, gave the defendant the ability to choose a "jury of peers" and agree to abide by their verdict [unless he decides to appeal of course]



0 Comments

|

Add Comment

| Permalink | Tuesday, February 27, 2018

who are you again?




Today is the 6th day of the 8th week, the 23rd day of the 2nd month, the 54th day of 2018, and:

Curling is Cool Day
Diesel Engine Day
Digital Learning Day
International Dog Biscuit Appreciation Day
International STAND UP to Bullying Day
Iwo Jima Day -- During the Battle of Iwo Jima in 1945, a group of United States Marines and a U.S. Navy hospital corpsman reach the top of Mount Suribachi on the island and are photographed raising the American flag.
National Banana Bread Day
National Rationalization Day
National Skip the Straw Day
National Tile Day
National Toast Day
Play Tennis Day
Single Tasking Day
Tootsie Roll Day
World Understanding and Peace Day
On this day in ...

1455 – Traditional date for the publication of the Gutenberg Bible, the first Western book printed with movable type.

1739 – At York Castle, the outlaw Dick Turpin [poacher, burglar, horse thief and killer] is identified by his former schoolteacher. Turpin had been using the name Richard Palmer.

1886 – Charles Martin Hall produced the first samples of man-made aluminum, after several years of intensive work. He was assisted in this project by his older sister, Julia Brainerd Hall.

1903 – Cuba leases Guantánamo Bay to the United States "in perpetuity".

1905 – Chicago attorney Paul Harris and three other businessmen meet for lunch to form the Rotary Club, the world's first service club [a voluntary non-profit organization where members meet regularly to perform charitable works either by direct hands-on efforts or by raising money for other organizations].

1941 – Plutonium is first produced and isolated by Dr. Glenn T. Seaborg.

1954 – The first mass inoculation of children against polio with the Salk vaccine begins in Pittsburgh.

1987 – Supernova 1987a is seen in the Large Magellanic Cloud.

2018 - NASA Voyager has passed the 23 billion km mark in traveled distance



Writing prompt of the day:

54. Dear Diary: Write a poem or short story about a diary entry you've read or imagined.



Hmmm….. One of the blogs that I follow is Therapy Bits, written by blind woman who has been diagnosed with DID. Now and then, the alters surge forward and comment on things that are happening around them – much like the alters that made these YouTube presentations. I believe strongly that all of us have different facets in their personalities, sometimes vastly different depending on the roles we are asked to play throughout our lives -- I know that in me I have a very well-developed Susie Homemaker facet and for a period of years, that pattern of behavior totally swamped my interactions with friends and family. The idea that these facets could breakout and become so fully developed that they become totally distinct and real personalities is something that I find fascinating








And I wonder where Susie Homemaker went and if she could return one day....
0 Comments

|

Add Comment

| Permalink | Friday, February 23, 2018

Yes we need gun control






Today is the 5th day of the 8th week, the 22nd day of the 2nd month, the 53rd day of 2018, and:

Be Humble Day
Discover Girl Day
European Day for Victims of Crime
George Washington's Birthday – before things got moved to the nearest Monday, we used to have this day off for his birthday and the 12th off for Lincoln's birthday.
Independence Day: Saint Lucia from the United Kingdom in 1979
International World Thinking Day
Introduce A Girl to Engineering Day
National Chili Day
National Cook a Sweet Potato Day
National Margarita Day
National Wildlife Day
Tex Avery Day
The Great American Spit Out – even chewing tobacco causes cancer
Walking the Dog Day
Woolworth's Day -- In Utica, New York, Frank Woolworth opens the first of many of five-and-dime Woolworth stores in 1879
On this day in...

1632 – Galileo's Dialogue Concerning the Two Chief World Systems is published. In it Galileo compared the Copernican system with the traditional Ptolemaic system

1819 – By the Adams–Onís Treaty [AKA the Transcontinental Treaty, the Florida Purchase Treaty, or the Florida Treaty], Spain sells Florida to the United States for five million US dollars. It also defined the border between Spanish and American territories in the west which later became the boundary between the United States and Mexico.

1856 – The United States Republican Party opens its first national convention in Pittsburgh.

1924 – President Calvin Coolidge becomes the first US President to deliver a radio address from the White House.

1959 – Lee Petty wins the first Daytona 500.

1980 – Miracle on Ice: in a stunning upset, the United States Olympic hockey team defeated the Soviets at Lake Placid, NY, 4-to-3. (The U.S. team went on to win the gold medal.)

1983 – The notorious Broadway flop Moose Murders, a play by Arthur Bicknell and described as a mystery farce, opens and closes on the same night at the Eugene O'Neill Theatre.


Quote of the day:
"I am only one, but I am one. I cannot do everything, but I can do something. And because I cannot do everything, I will not refuse to do the something that I can do."
~ Edward Everett Hale [American author, historian, and Unitarian minister]

On the 14th, 17 high school students died and 14 more were injured in the 7th shooting at a school during the regular school day. This is the fifth time someone was injured and killed in seven weeks of one year.




My husband was a cop, an old-fashioned cop. He owned pistols and rifles – enough that I think we might've qualified as an armory! When he died, I chose to let them go. He liked shooting and was qualified as a sharpshooter;. I liked shooting too but since I didn't like cleaning the guns I didn't go very often but I can hit what I aim at. He quit the NRA in disgust when they fought to have armor-piercing bullets legalized. I never liked one-issue organizations.

I have read a great deal about gun control, even the extremes of "take them all now" to "pry it out of my cold, dead hand." I have heard a great deal of nonsense and hyperbole. I have read the Second Amendment for myself – it says simply: "A well regulated Militia, being necessary to the security of a free State, the right of the people to keep and bear Arms, shall not be infringed." And I focus on that phrase "a well regulated Militia" What we have right now is certainly not "well regulated" in any sense of the word, what we have is a hodge-podge that simply isn't working well for us.

At the bare minimum:

If there is a legal age for buying cigarettes and booze, if there is a legal age to enter into a legal contract, if there is a legal age to get married, if there is a legal age to vote, then there should be a legal age for buying a weapon – any kind of weapon.
There is no reason to sell a rifle that shoots 30 – 100 rounds without reloading to any civilian for any reason. Seriously, if a hunter cannot bag his prey without peppering it with shot, they seriously need to practice their marksmanship. Those that own such weapons should immediately turn them [and all the ammo] in to the nearest police or sheriff office.
The purchase of ammunition for guns should be as least as difficult to buy as it is to get a decent antihistamine – requires a current, valid ID and the amount purchased over the period of 30 days is strictly limited.
This madness must stop. Our children shouldn't have to go through drills about what to do if someone starts shooting in their school.

0 Comments

|

Add Comment

| Permalink | Thursday, February 22, 2018

Wordless Wednesday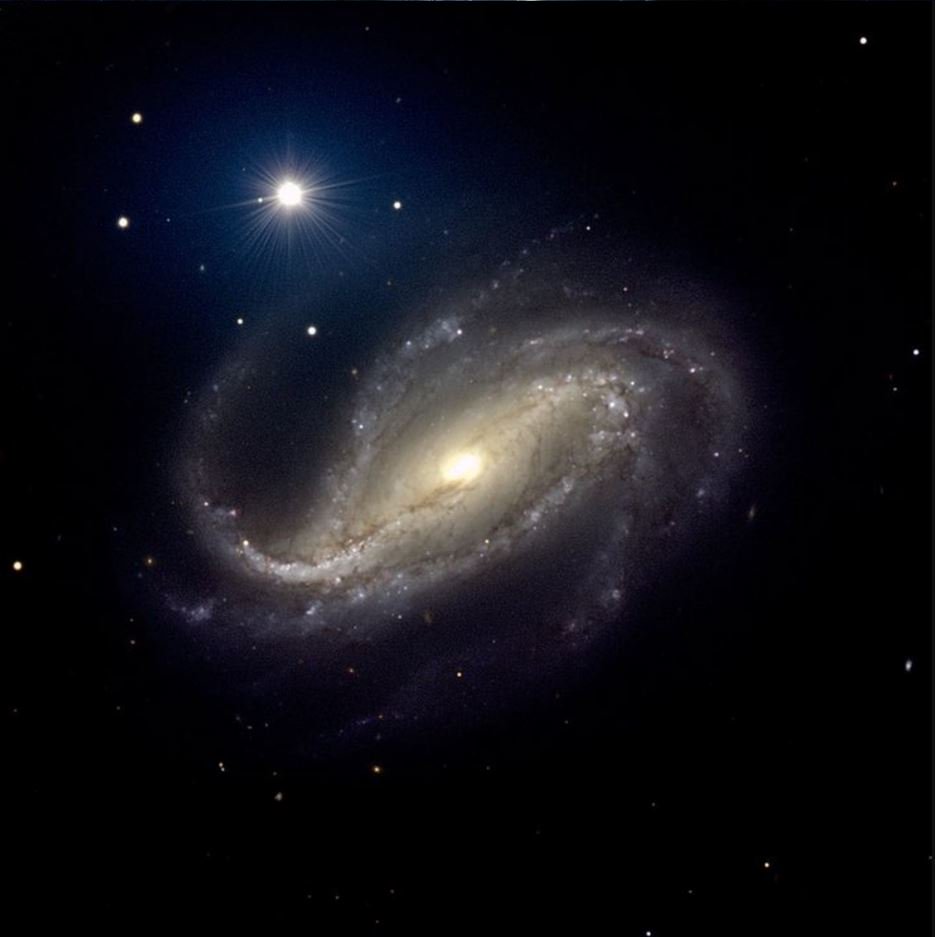 0 Comments

|

Add Comment

| Permalink | Wednesday, February 21, 2018

can you tell me how to get




Today is the 7th day of the 7th week, the 17th day of the 2nd month, the 48th day of 2017 [with 310 shopping days until Christmas], and:

Independence Day: Kosovo from Serbia in 2008
My Way Day
National Cabbage Day
National Cafe au Lait Day
National Champion Crab Races Day
National Indian Pudding Day
National PTA Founders' Day
National Public Science Day
Random Acts of Kindness Day -- The Random Acts of Kindness Foundation (RAK) was founded in 1995 in the US as a nonprofit headquartered in Denver, Colorado. Random Acts of Kindness (RAK) day began in 2004 in New Zealand
Who Shall I Be Day
World Human Spirit Day
World Whale Day
On this day in …

1600 – The philosopher Giordano Bruno is burned alive, for heresy, at Campo de' Fiori in Rome. He proposed that the stars were just distant suns surrounded by their own exoplanets and raised the possibility that these planets could even foster life of their own (a philosophical position known as cosmic pluralism) and insisted that the universe is in fact infinite and could have no celestial body at its "center".

1753 – In Sweden February 17 is followed by March 1 as the country moves from the Julian calendar to the Gregorian calendar.

1863 - The International Red Cross was founded in Geneva.

1867 – The first ship passes through the Suez Canal.

1904 – Madama Butterfly receives its première at La Scala in Milan.

1933 – Newsweek magazine is first published.

1959 – The first weather satellite, Vanguard 2, is launched to measure cloud-cover distribution.

1965 – The Ranger 8 probe launches on its mission to photograph the Mare Tranquillitatis region of the Moon in preparation for the manned Apollo missions. Mare Tranquillitatis or the "Sea of Tranquility" would become the site chosen for the Apollo 11 lunar landing.

1968 – In Springfield, Massachusetts, the Naismith Memorial Basketball Hall of Fame opens.

1869 - Founding of the Canadian Society for the Prevention of Cruelty to Animals; today's Humane Society

1972 - President Nixon departed on his historic trip to China.

1972 – Cumulative sales of the Volkswagen Beetle exceed those of the Ford Model T.

1980 – First winter ascent of Mount Everest by Krzysztof Wielicki and Leszek Cichy.

1996 – World chess champion Garry Kasparov beat IBM supercomputer "Deep Blue," winning a six-game match in Philadelphia.

1996 – NASA's Discovery Program begins as the NEAR Shoemaker spacecraft lifts off on the first mission ever to orbit and land on an asteroid, 433 Eros.

2018 - NASA Voyager is 19 hrs 36 mins 20 secs of light-travel time from Earth


I spent the day with my granddaughters, and was struck again by what the current interests of preschoolers: My Little Pony is still alive and kicking, Peppa Pig, Sofia the 1st, the Octonauts, Daniel Tiger and something calledCookieSwirlC interspersed with the occasional Disney movie, dominates the time they have with "screens".

When my kids were growing up, it was all about Big Bird [and the invisible Mr. Snuffleupagus], Cookie Monster, the Count, Maria, Bob and the entire ensemble. My son's favorite character was Oscar the Grouch, and he knew the trash song by heart at a very early age. My daughter loved Bert and Ernie, oatmeal and rubber ducky and all, and still hangs their ornaments on her Christmas tree. My favorite was always Grover, ever since he confided sadly that it wasn't easy being Grover. I was intensely disappointed that my teenagers categorically refused to go to the theme park when it opened back in 1980! Sesame Street sure has changed a lot since the days it was on every morning in our house along with Mr. Rogers, Captain Kangaroo, and The Electric Company! I am not at all fond of what I have seen of Elmo, Mr. Hooper is long gone, Bob seems to have lost his Linda, many other regulars seem to have departed [only Susan is left], and you have to subscribe to see the show these days – it moved from PBS to HBO two years ago. So even though my granddaughters and I sing Rubber Ducky every bath time, it doesn't look like I'll ever get to actually see Sesame Street….







Unless I go by myself…...



0 Comments

|

Add Comment

| Permalink | Saturday, February 17, 2018

what to do, what to do.....




Today is the 4th day of the 7th week, the 14th day of the 2nd month, the 45th day of 2017, and:

Ash Wednesday
Frederick Douglas Day
International Book Giving Day
International Quirkyalone Day
League of Women Voters Day – founded in Chicago in 1920
Library Lovers Day
National Call in Single Day
National Cream-filled Chocolates Day
National Ferris Wheel Day
National Have a Heart Dy
National Organ Donor Day
National Women's Heart Day
Pet Theft Awareness Day
Race Relations Day
Read to Your Child Day
Singles Awareness Day or Singles Appreciation Day
Valentine's Day
World Congenital Heart Defect Awareness Day
World Sound Healing Day
On this day in ...

1663 - Canada becomes a Royal Province of France

1849 – In New York City, James Knox Polk becomes the first serving President of the United States to have his photograph taken.

1852 – Great Ormond St Hospital for Sick Children, the first hospital in England to provide in-patient beds specifically for children, is founded in London.

1895 - Oscar Wilde's final play, "The Importance of Being Earnest," opened at the St. James' Theatre in London.

1899 – Voting machines are approved by the U.S. Congress for use in federal elections.

1924 – The Computing-Tabulating-Recording Company changes its name to International Business Machines Corporation (IBM).

1929 – Seven people, six of them gangster rivals of Al Capone's gang, are murdered in Chicago -- a debacle that came to be known as the Saint Valentine's Day Massacre

1949 – The Knesset (Israeli parliament) convenes for the first time.

1961 – Discovery of the chemical elements: Element 103, Lawrencium, is first synthesized at the University of California.

1966 – Australian currency is decimalized.

1990 – The Voyager 1 spacecraft takes the photograph of planet Earth that later become famous as Pale Blue Dot.

2000 – The spacecraft NEAR Shoemaker enters orbit around asteroid 433 Eros, the first spacecraft to orbit an asteroid.

2003 - Dolly the sheep - the first mammal cloned from an adult - was put to death at age 6 due to premature aging and disease.

2005 – YouTube is launched by a group of college students, eventually becoming the largest video sharing website in the world and a main source for viral videos.

2011 - The TV game show "Jeopardy!" began airing the first of three episodes pitting human players Brad Rutter and Ken Jennings against an IBM computer named "Watson."



Quote of the day:

"The consciousness of loving and being loved brings a warmth and richness to life that nothing else can bring."

~ Oscar Wilde (1854-1900) Irish Dramatist and Poet








Today celebrates love [at least in Western cultures] and starts a season of penance [at least among Roman Catholics]…..

0 Comments

|

Add Comment

| Permalink | Wednesday, February 14, 2018

the day before Ash Wednesday....

0 Comments

|

Add Comment

| Permalink | Tuesday, February 13, 2018

no I haven't fallen off the face of the earth....




Today is the 2nd day of the 7th week, the 12th day of the 2nd month, the 43rd day of 2018, and:

Clean Out Your Computer Day
Extraterrestrial Culture Day
Extraterrestrial Visitor Day
Hug Day - an annual event created by Kevin Zaborney and first celebrated in 1986 in Clio, Michigan, USA.
International Darwin Day – Charles Darwin was born 209 years ago
Lincoln's Birthday – remember when we used to get this off? Now we get "Presidents' Day" and a holiday in January for MLK
NAACP Day – founded in 1909
National Freedom to Marry Day -- in 2004 San Francisco begins issuing marriage licenses to same-sex couples in response to a directive from Mayor Newsom.
National Lost Penny Day
National Plum Pudding Day
Oatmeal Monday – well I managed to celebrate this since I had oatmeal for breakfast!
Oglethorpe Day - British General James Edward Oglethorpe landed near what is now known as Savannah, GA in 1733
Paul Bunyan Day (Born 1834 in Bangor, ME)
Red Hand Day (AKA International Day against the Use of Child Soldiers)
Safety Pup Day
Shrove Monday – how odd is it that this year Ash Wednesday is on Valentine's Day and Easter is on April Fools' Day?
On this day in ...

1825 – The Creek cede the last of their lands in Georgia to the United States government by the Treaty of Indian Springs, and migrate west.

1879 - First artificial ice rink in North America installed at Madison Square Gardens in New York City, NY.

1912 - Last Ch'ing (Manchu) emperor of China, Henry P'u-i, abdicates; China adopts the Gregorian calendar.

1924 – George Gershwin's Rhapsody in Blue received its premiere in a concert titled "An Experiment in Modern Music", in Aeolian Hall, New York, by Paul Whiteman and his band, with Gershwin playing the piano.

1935 – USS Macon, one of the two largest helium-filled airships ever created, crashes into the Pacific Ocean off the coast of California and sinks.

1947 – The largest observed iron meteorite until that time creates an impact crater in Sikhote-Alin, in the Soviet Union.

1947 – Christian Dior unveils a "New Look", helping Paris regain its position as the capital of the fashion world.

1961 – The Soviet Union launches Venera 1 towards Venus.

1963 – Construction begins on the Gateway Arch in St. Louis, Missouri.

1994 – Four thieves break into the National Gallery of Norway and steal Edvard Munch's iconic painting The Scream.

2001 – NEAR Shoemaker spacecraft touches down in the "saddle" region of 433 Eros, becoming the first spacecraft to land on an asteroid.



Quote of the day:

"Whoever is careless with the truth in small matters cannot be trusted with important matters."

~ Albert Einstein



And it is Monday….








Oh yeah, I know it's been a couple of days.... I'll work on that writing and communicating thing, KK?

0 Comments

|

Add Comment

| Permalink | Monday, February 12, 2018

plug it in and turn it on....





Today is the 3rd day of the 6th week, the 6th day of the 2nd month, the 37th day of 2018 [with 321 shopping days until Christmas], and:

African American Coaches Day
Canadian Maple Syrup Day
International Day of Zero Tolerance to Female Genital Mutilation -- United Nations-sponsored annual awareness day first introduced in 2003
Lame Duck Day
National Frozen Yogurt Day
Pay-a-compliment Day
Ronald Reagan Day -- Ronald Wilson Reagan, the 40th president of the United States, was born in Tampico IL in 1911
Safer Internet Day
Waitangi Day - celebrates the founding of New Zealand in 1840 under British sovereignty.
On this day in ...

60 – The earliest date for which the day of the week is known. A graffito in Pompeii identifies this day as a dies Solis (Sunday). In modern reckoning, this date would have been a Wednesday.

1722 - The Council of New France makes abandoning children a death penalty offence; parish priests are asked to publicize the law every few months.

1815 – New Jersey grants the first American railroad charter to John Stevens.

1819 – Sir Thomas Stamford Raffles founds Singapore.

1820 – The first 86 African American immigrants sponsored by the American Colonization Society depart New York to start a settlement in present-day Liberia.

1843 – The first minstrel show in the United States, The Virginia Minstrels, opens (Bowery Amphitheatre in New York City)

1895 - Baseball Hall of Famer George Herman "Babe" Ruth was born in Baltimore.

1919 – The American Legion is founded ? ((some googling shows this US wartime veterans organization formed in Paris, on March 15, 1919, by three officers of the American Expeditionary Forces and was chartered by the Congress on September 16, 1919, so I'm not sure about that date!))

1952 – Elizabeth II becomes queen regnant of the United Kingdom and the other Commonwealth realms upon the death of her father, George VI. At the exact moment of succession, she was in a tree house at the Treetops Hotel in Kenya.

1959 – Jack Kilby of Texas Instruments files the first patent for an integrated circuit.

1959 – At Cape Canaveral, Florida, the first successful test firing of a Titan intercontinental ballistic missile is accomplished.

1971 - Alan Shepard becomes the first man to hit a golf ball on the Moon during a two-day Moon walk from Apollo 14.

1988 – Michael Jordan makes his signature slam dunk from the free throw line inspiring Air Jordan and the Jumpman logo.

2003 - Rapper 50 Cent's debut CD, "Get Rich or Die Tryin'," was released.


So, I bought a new computer after my five year old Alienware X51's fourth graphics card died. Determined to make sure there was enough wattage to run everything, I went with an Acer Predator that I bought from the Micro Center in Rockville. It is a monster of a machine! I had some issues getting set up because my monitor was an older VGA model and I had to order the connector cable that would enable me to attach it to this CPU. And then the issues started – constant crashing with the BSOD telling me I had a BAD_POOL_CALLER error. I was angry and frustrated, especially when told by @AcerAmerica that I should take the machine for servicing. I snapped that with a brand spanking new machine just out of the box, if I had to take the machine back to the store it would be for a full refund or replacement, not servicing! But on the advice of Micro Center tech support, I reset the computer – which isn't quite the same as reloading WIN10 as @AcerAmerica had suggested – and ran into the same issue. Downloaded WhoCrashed and found out it was the Killer Ethernet Connection manager and disabled it. End of problem….

But no. Now every time I reboot the computer, the application starts running again and causing the BSOD. I shrug – I can make turning the application off part of my start up routine. Then it turns out that Microsoft OneDrive cannot load because there is suddenly a missing component. I shrug, I don't actually use MS OneDrive so who cares? And then last night I noticed when I right click on the start menu, I can no longer pull up the menu that enables me to do diagnostics. Now wait a minute! That's three strikes on a brand new computer that costs more than I have ever spent before -- but it is all software, not hardware. Could it be the old monitor? Could it be the cable I am using? Could it somehow be the router? But cable and router are both less than a year old. Do I know if I plugged everything into the right generation of USB port? ! See, I don't have the expertise to be able to tell if these issues are being caused by the hardware or not and I have 30 days to take it back and get my money back. Have I bought a lemon and am going to have to deal with the kind of constant problems I had over the past five years? So do I just bail out now? Or keep trying to getting the issues addressed one by one?

*ponders*

Why, 'o why, can't it just WORK !?!


0 Comments

|

Add Comment

| Permalink | Tuesday, February 6, 2018

working on it.....






Today is the 2nd day of the 6th week, the 5th day of the 2nd month, the 36th day of 2018, and:

Adlai Stevenson Day – in 1900, Adlai Ewing Stevenson, the American politician and diplomat, was born.
Disaster Day
Dump Your Significant Jerk Day
Move Hollywood and Broadway to Lebanon PA Day because Lebanon Pennsylvania was once the home office of the David Letterman show so the logic is that if one media icon could make Amish country home, why not the rest of Hollywood or Broadway for that matter?
National Chocolate Fondue Day
National Weatherperson's Day
Shower With A Friend Day
Western Monarch Day
World Animal Reiki Day
World Nutella Day
Quote of the day:
"To be what we are, and to become what we are capable of becoming, is the only end of life."
~ Robert Louis Stevenson, Familiar Studies of Men and Books (1882)

On this day in ...

62 – Earthquake in Pompeii, Italy.[The famous eruption was on 24 August 79]

1852 – The New Hermitage Museum in Saint Petersburg, Russia, one of the largest and oldest museums in the world, opens to the public

1869 – The largest alluvial gold nugget in history, called the "Welcome Stranger", is found 1.2 in below the surface, near the base of a tree on a slope leading to what was then known as Bulldog Gully in Moliagul, Victoria, Australia.

1909 – Belgian chemist Leo Baekeland announces the creation of Bakelite, the world's first synthetic plastic.

1917 – The Congress of the United States passes the Immigration Act of 1917 (AKA the Literacy Act and less often as the Asiatic Barred Zone Act) over President Woodrow Wilson's veto. The law imposed literacy tests on immigrants, created new categories of inadmissible persons, and barred immigration from the Asia-Pacific Zone

1919 – Charlie Chaplin, Mary Pickford, Douglas Fairbanks, and D. W. Griffith launch United Artists.

1924 – The Royal Greenwich Observatory begins broadcasting the hourly time signals known as the Greenwich Time Signal.

1953 - Sweet rationing ends in Britain -- the rationing of confectionery ends after 10 years, with schoolchildren first in the queue for unlimited sweets and chocolate.

1958 – A hydrogen bomb known as the Tybee Bomb [a 7,600-pound Mark 15 nuclear bomb] is lost by the US Air Force during a practice exercise when an F-86 fighter plane collided with the B-47 bomber carrying the bomb. somewhere in Wassaw Sound off the shores of Tybee Island, never to be recovered. The search was complicated by natural sources of radiation originating from monazite deposits

1971 – Astronauts land on the moon in the Apollo 14 mission.

And so it is another Monday

As always, the weekend seems way to short' this "balance of life" thing seems sadly out of kilter as I spend about half of my life physically at work – and that doesn't count commuting and getting ready for work either. This was a quiet weekend for me, unintentionally so as I curled up yesterday with a headache and hid from the icy rain. While I define "sleep in" as getting up anytime past 5:30AM, I do seem to lose a couple hours each day I am home to napping – I wonder if I would do so if I was home all the time? I wonder if this napping as to do with the delicate shade of mauve that tinges my spirit these days? Or is it that I am burning too much energy during the day by working full days? I don't do that much in the evenings anymore, and I am not sure whether that is because of fatigue, inertia or again, that mauve tint. I notice when I am fully engaged, my mind stays alert and I do not fade into sleepiness as quickly, so do I need more challenges? Do I want more challenges? Or could my body be fighting off the effects of illness, or because I have been dilatory about medication, or am I just overthinking all of this when you come right down to it? For busy or not, the weekends seem to flit on past and we are left awaiting the next one….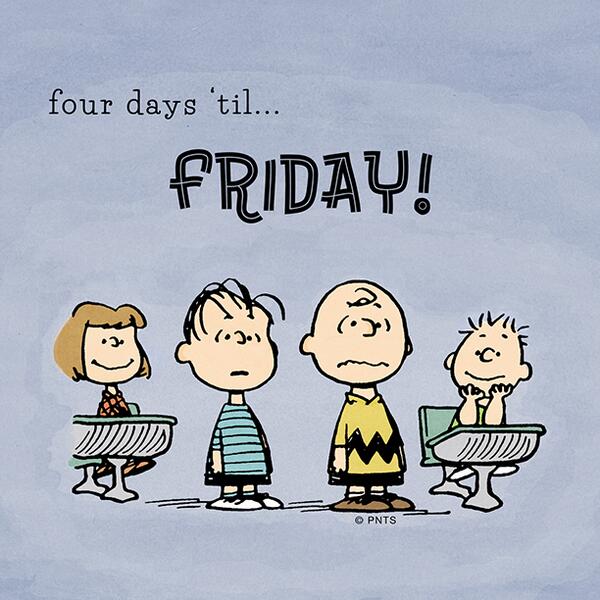 And so it is, another Monday and another work week.

0 Comments

|

Add Comment

| Permalink | Monday, February 5, 2018





Today is the 6th day of the 5th week, the 2nd day of the 2nd month, the 33rd day of 2018 [with 325 shopping days until Christmas], and:

Bubble Gum Day
California Kiwifruit Day
Candlemas -- [AKA the Feast of the Presentation of Our Lord Jesus and the Feast of the Purification of the Blessed Virgin Mary] commemorating the presentation of Jesus at the Temple. This is the day some folks historically take down their Christmas decorations [others take them down on Epiphany]
Crepe Day
Give Kids a Smile Day
Groundhog Day [AKA Groundhog Job Shadow Day] – hard to believe that we have been listening to that rodent for 131 years….
Heavenly Hash Day -- Vanilla marshmallow swirled into chocolate batterr, topped off with real chopped almonds and rich chocolatey chips.
Marmot Day -- became an official holiday in Alaska on April 18, 2009 and is a celebration of marmots, a group of large squirrel-like animals that includes groundhogs, woodchucks and ground squirrels.
National Wear Red Day -- intended to help raise awareness of heart disease, in particular among women.
Self Renewal Day
Sled Dog Day – celebrating the sled run to Nome
Tater Tot Day - first invented in 1953 at the Ore-Ida Labs Tater Tots literally mean "baby potatoes"
Working Naked Day ((which is difficult to do if you are already celebrating Wear Red day, neh?))
World Play Your Ukulele Day
World Wetlands Day -- the international Ramsar Convention for the conservation and sustainable utilization of wetlands is signed in Ramsar, Mazandaran, Iran in 1971.
On this day in ...

1536 - The Argentine city of Buenos Aires was founded by Spaniard Pedro de Mendoza .

1653 - New Amsterdam - now New York City - was incorporated.

1876 - The National League of Professional Base Ball Clubs was formed in New York.

1887 - In Punxsutawney, Pennsylvania the first Groundhog Day is observed as a result of a Pennsylvania Dutch superstition

1922 - The James Joyce novel "Ulysses" was published in Paris on the author's 40th birthday.

1925 – Dog sleds reach Nome, Alaska with diphtheria serum, inspiring the Iditarod race.

1935 – Leonarde Keeler administers polygraph tests to two murder suspects, the first time polygraph evidence was admitted in U.S. courts.

1942 - Minister of National Defence James Ralston proclaims western British Columbia a 'protected area' under wartime regulations, and classifies all Japanese nationals resident in Canada as Enemy Aliens; orders that every male between ages eighteen and forty-five, born in Japan, be removed 100 miles from the Coast by April 1, 1942; on February 25, the government will include second and third generation Canadians of Japanese origin under the edict; they will be treated as aliens and deprived of their property.

2000 – First digital cinema projection in Europe (Paris) realized by Philippe Binant with the DLP CINEMA technology developed by Texas Instruments.



I rather pride myself on being relatively tech savvy, especially for my age bracket. I have convinced the IT departments in different organizations to allow me to be the administrator of my own machine and even help others for one simple reason – I know what I do not know. What that means is when I am genuinely at a loss, I holler for help and simply stop doing "stuff". The IT gurus tell me that the willingness to understand when to stop poking on things is vital to keep things on an even keel.



That said, I am not as knowledgeable about the ins and outs of how a computer actually works any more than I am about the inner workings of my car. Just as I expect the car to start when I turn the key, when I hook up a computer that is brand new out of the box, I expect it to RUN. My new monster machine, the Acer Predator, started up and runs just fine. However Windows 10 has a persistent, continuing, debilitating problem – with depressing frequency I get the blue screen of death and told I have a BAD POOL CALLER error. Needless to say I have rummaged about online to figure out what that is, and I have to admit that I am not quite sure what causes this software glitch – it seems to involve WIN10 looking for resources that are not actually there [if I understand the issue well enough to verbalize it] and it is ubiquitous judging by the number of inquiries on how to fix it I have found. So far I have:

Downloaded and installed all the WINDOW updates – that took overnight. The computer informed me that I could do stuff online while updates were downloading but after crashing a couple of times, I stopped and just let WINDOWS do its thing. Getting all the updates and doing a hard reboot made no difference
Disabled the "fast start" option in settings – well that didn't work – it crashed as soon as I tried to type something
Purchased Drive Easy and updated 19 different drivers
So none of these things has helped. When the problem started, which it did almost immediately, it was before I had downloaded and installed Google CHROME [despite some pretty snotty messages from EDGE], Nod32, and Carbonite.so I don't think it is an issue with an application/program. So the next suggestions are getting pretty technical, having me go into BIOS and make sure I am not overclocking, examine all attachments to verify compatibility, check the hard drive for corruption. And at some point I am simply going to throw up my hands and call Tech Support



Wish me luck!

0 Comments

|

Add Comment

| Permalink | Friday, February 2, 2018

back in the day....





Today is the 4th day of the 5th week, the 31st day of the 1st month, the 31st day of 2018, and:
Appreciate Your Social Security Check Day – please note, for those of us who have been paying FICA taxes for over 50 years neither Social Security nor Medicare are an "entitlement". We invested that money and now that we need it, the gov't wants to renege.
Backwards Day
Brandy Alexander Day
Eat Brussels Sprouts Day
Hell is Freeing Over Day -- no idea when this holiday was created or why, but the irony of it being the day after the State of the Union address here in the US is duly noted
Hug an Economist Day
Independence Day: Nauru [a tiny island country in Micronesia] from Australia in 1968.
Inspire Your Heart with Art Day
National Hot Chocolate Day
Scotch Tape Day – I had to put a new roll in my dispenser, does that count as celebrating the holiday?
Street Children Day -- anniversary of the canonisation of John Bosco, the "Father and Teacher of Youth".
Tu Bishvat -- a Jewish holiday occurring on the 15th day of the Hebrew month of Shevat AKA "New Year of the Trees."
And today was a super blue blood moon with an eclipse thrown in for good measure.

Yesterday I startled when I opened my mailbox and pulled out a catalog from Montgomery Wards. I stood there blinking at it as a flood of memories swept through me.

HUGE Wards and Sears catalogs used to arrive at the house on Poplar Drive around August or September, huge because they were chockful of Christmas toys to be ordered and fall/winter clothing. I used to spend hours pouring over the pages, deciding what I was going to order for the kids because if I did so before the end of September, there was a discount that took care of all the shipping and handling costs as well as the sales tax. Of course you had to have the order delivered to the store and go and pick it up, but that was a relatively minor nuisance. I would pick out what my daughter would get for her birthday at the end of October, what Santa would bring, what my grandmothers and my father would give them. Of course then there was the issue of hiding all that stuff – fortunately the homeowner before us had unsuccessfully tried to make a room out of what used to be a back porch – cold and gloomy in the winter time, we had boxes in there and I don't think the kids ever noticed when there were new boxes added to the piles. Wards also had actual stores, and it used to be a place where you could go and buy appliances – the sales folks on the whole were knowledgeable and patient, would listen to what your needs were . In fact, I still have and use the TV that Frank and I bought there back in the late 1980's although the famed Wards warranty is long expired of course. The catalogs stopped coming after a while and I had to rely on the Sears catalog alone for my Christmas shopping, and then the announcement came that the stores were closing back in 2001. The large retails stores have long ago been re-purposed – and In Baltimore, the 1925 Wards warehouse [an eight-story, 1.3-million-square-foot building at 1800 Washington Blvd southwest of downtown Baltimore] is now known as Montgomery Park and has been restored for office use. It has a green building with a green roof, storm water reutilization systems, and extensive use of recycled building materials and was listed on the National Register of Historic Places in 2000 as the Montgomery Ward Warehouse and Retail Store. But in 2004, catalog marketer Direct Marketing Services Inc [based in Iowa] purchased much of the intellectual property assets of the former Wards, including the "Montgomery Ward" and "Wards" trademarks, for an undisclosed amount of money. The DMSI version of Montgomery Ward was not the same company as the original -- it did not honor obligations of the previous company, such as gift cards and items sold with a lifetime guarantee. Catalog retailer Swiss Colony purchased DMSI in 2008 – and that finally explains why I was looking at the Wards catalog because I have ordered from Swiss colony in the past.




Wards was a venerable old tradition at one time and once the arrival of that catalog was eagerly anticipated; now it is just another piece of junk mail that I tossed into the recycling bin.

0 Comments

|

Add Comment

| Permalink | Wednesday, January 31, 2018

things aren't always what they seem






Today is the 3rd day of the 5th week, the 30th day of the 1st month, the 30th day of 2018, and:

National Croissant Day – Starbucks gave me a free croissant as a regular customer!
National Escape Day
National Inane Answering Machine Day – I remember buying tapes for the phone answering machine so that Boris Karlof answered around Halloween and other celebrity imitators answered at various times of the year. Yet another little snippet of the culture those born after the advent of smart phones will never get
National Plan for Vacation Day – it is only 37 days to WDW, so I have this celebration well in hand
School Day of Non-violence and Peace - an observance founded by the Spanish poet Llorenç Vidal Vidal in Majorca in 1964 as a starting point and support for a "pacifying and non-violent education of a permanent character"
Yodel for Your Neighbors Day


Quote of the day:

"The doom of a nation can be averted only by a storm of flowing passion, but only those who are passionate themselves can arouse passion in others."

~ Adolf Hitler



On this day in ...

516 BCE – The Second Temple of Jerusalem finishes construction -- according to Jewish tradition, it replaced Solomon's Temple (the First Temple), which was destroyed by the Babylonians 70 years earlier. It was later destroyed in 70 by Roman legions under Titus.

1646 - Father de Nouë, a Jesuit priest, freezes to death in a blizzard on the way to Fort Richelieu, Trois-Rivières, Québec

1703 – The Forty-seven Ronin, under the command of Ōishi Kuranosuke, avenge the death of their master -- and are forever immortalized in popular culture

1820 – Edward Bransfield sights the Trinity Peninsula and claims the discovery of Antarctica.

1858 – The first Hallé concert is given in Manchester, England, marking the official founding of The Hallé orchestra as a full-time, professional orchestra.

1883 - James Ritty and John Birch received a US patent for the first cash register.

1933 – Adolf Hitler is sworn in as Chancellor of Germany. It is worth remembering that no one knew he was going to become a dictator, kill millions of people because they weren't Aryan, and plunge the world into war -- he was just someone to counter what Germans perceived as the injustice of the post-World War I international order dominated by Britain and France. His first six years in power resulted in rapid economic recovery from the Great Depression, the abrogation of restrictions imposed on Germany after World War I, and the annexation of territories that were home to millions of ethnic Germans, all of which gave him significant popular support.

1933 - The first episode of the "Lone Ranger" was broadcast on radio station WXYZ in Detroit.

1969 – The Beatles performed in public for the last time in a 45-minute gig on the roof of their Apple Records headquarters in London. The impromptu concert was broken up by the police.

2007 - Microsoft's Windows Vista operating system went on sale.

2013 – Naro-1 becomes the first carrier rocket launched by South Korea.

2018 - NASA Voyager is 19 hrs 36 mins 46 secs of light-travel time from Earth




0 Comments

|

Add Comment

| Permalink | Tuesday, January 30, 2018