Carol H Tucker

Passionate about knowledge management and organizational development, expert in loan servicing, virtual world denizen and community facilitator, and a DISNEY fan



Contact Me




Subscribe to this blog
beladona Memorial

Be warned:in this very rich environment where you can immerse yourself so completely, your emotions will become engaged -- and not everyone is cognizant of that. Among the many excellent features of SL, there is no auto-return on hearts, so be wary of where your's wanders...


kala

(¤´¨)
¸.·´¸.·*´¨) ¸.·*¨)
(¸.·´ (¸.·`¤"If you will practice being fictional for awhile, you will understand that fictional characters are sometimes more real than people with bodies and heartbeats." -- Richard Bach


Navigation Calendar
Days with posts will be linked
Most Recent Posts

almost there




Today is the 5th day of the 21st week, the 24th day of the 5th month, the 144th day of 2018, and:

Asparagus Day
Aviation Maintenance Technician Day
Brother's Day
Eat More Fruits & Vegetables Day
EMSC (Emergency Medical Services) Day
Independence Day -- Eritrea from Ethiopia in 1993.
International Tiara Day
Morse Code Day: 24 (Some also observe on April 27)
National Escargot Day
Scavenger Hunt Day
On this day in ...

1595 – Nomenclator of Leiden University Library appears, the first printed catalog of an institutional library.

1607 – 100 English settlers disembark in Jamestown, the first permanent English colony in America.

1626 – Peter Minuit buys Manhattan.

1683 – The Ashmolean Museum in Oxford, England, opens as the world's first university museum

1738 – John Wesley is converted, essentially launching the Methodist movement; the day is celebrated annually by Methodists as Aldersgate Day and a church service is generally held on the preceding Sunday.

1830 – "Mary Had a Little Lamb" by Sarah Josepha Hale is published.

1830 - The first passenger railroad in the United States began service between Baltimore and Ellicott Mills, Md.

1844 – Samuel Morse sends the message "What hath God wrought" (a biblical quotation, Numbers 23:23) from a committee room in the United States Capitol to his assistant, Alfred Vail, in Baltimore, Maryland, to inaugurate a commercial telegraph line between Baltimore and Washington D.C.

1883 – The Brooklyn Bridge in New York City is opened to traffic after 14 years of construction. There is no record of how many times it has been sold

1930 – Amy Johnson lands in Darwin, Northern Territory, becoming the first woman to fly solo from England to Australia (she left on May 5 for the 11,000 mile flight).

1935 – The first night game in Major League Baseball history is played in Cincinnati, Ohio, with the Cincinnati Reds beating the Philadelphia Phillies 2–1 at Crosley Field.

1940 – Igor Sikorsky performs the first successful single-rotor helicopter flight.

1956 – The first Eurovision Song Contest is held in Lugano, Switzerland.

1958 – United Press International is formed through a merger of the United Press and the International News Service.

1962 – Project Mercury: American astronaut Scott Carpenter orbits the Earth three times in the Aurora 7 space capsule.

1976 – The Judgment of Paris takes place in France, launching California as a worldwide force in the production of quality wine.

2018 - NASA Voyager is 19 hrs 35 mins 25 secs of light-travel time from Earth



Quote of the day:

"Oh, I just want what we all want: a comfortable couch, a nice beverage, a weekend of no distractions and a book that will stop time, lift me out of my quotidian existence and alter my thinking forever."

~ Elizabeth Gilbert, American author, essayist, short story writer, biographer, novelist, and memoirist








It's just peeking over the horizon. Right over there, see it?



0 Comments

|

Add Comment

| Permalink | Thursday, May 24, 2018

the making of a couch potato




Today is the 4th day of the 21st week, the 23rd day of the 5th month, the 143rd day of 2018, and:

Declaration of the Báb Day – in 1844 A merchant of Shiraz announces that he is a Prophet and founds a religious movement that would later be brutally crushed by the Persian government. He is considered to be a forerunner of the Bahá'í Faith; Bahá'ís celebrate the day as a holy day.
Emergency Medical Services for Children Day
International Day to End Obstetric Fistula
Lucky Penny Day
National Taffy Day
World Crohn's and Colitis Day
World Orienteering Day -- orienting is a competitive sport in which participants find their way to various checkpoints across rough country with the aid of a map and compass, the winner being the one with the lowest elapsed time
World Turtle Day
On this day in ...

1498 – Girolamo Savonarola, an Italian Dominican friar and preacher who espoused republican freedom and religious reform, is burned at the stake with two of his followers in Florence, Italy.

1701 – After being convicted of piracy and of murdering William Moore, Captain William Kidd is hanged in London.

1911 – The New York Public Library is dedicated.

1934 – bank robbers Bonnie Parker and Clyde Barrow were shot to death in a police ambush as they were driving a stolen Ford Deluxe along a road in Bienville Parish, Louisiana.

1969 - The Who's rock-opera album "Tommy" was released.

1992 – Italy's most prominent anti-mafia judge Giovanni Falcone, his wife and three body guards are killed by the Corleonesi clan with a half-ton bomb near Capaci, Sicily. His friend and colleague Paolo Borsellino will be assassinated less than two months later, making 1992 a turning point in the history of Italian Mafia prosecutions.

1995 – The first version of the Java programming language is released.

Writing prompt of the day:
#143 Failure: Write about a time you failed at something. Did you try again or give up completely?

My father was a natural athlete and he enjoyed sports. He was wiry, highly competitive, and quick, and I imagine if soccer had been more prevalent in the US when he was growing up back in the 1930's, he would've excelled at it. He was a world class ping-pong ]or table tennis if you will] player and travelled once to the Far East to be part of an exhibition there and later claimed to have won a gold medal [totally unsubstantiated]. He was good enough at golf and tennis to be considered semi-pro, but could only play one or the other at any one given time because he couldn't stand not being the best at it. He would hone his golf game to fine point, then accept an invitation to play tennis and get beat which meant he would start honing his tennis game until he got an invite to play golf …. It was a never ending cycle as he oscillated between these two "lifetime" sports

My father tried to teach me ping-pong. He tried to get me to play tennis. He tried to show me how to hit a golf ball. I failed at all three. He was disgusted with my lack of coordination and interest; I was brought to tears by his disappointment and anger when I just couldn't do what he wanted me to do, and in some cases, just couldn't grasp exactly what it was he was telling me. He gave up on me, and I gave up on sports.




To this day I have no desire to venture onto the tennis court or the golf course, or to pick up a ping-pong paddle.

0 Comments

|

Add Comment

| Permalink | Wednesday, May 23, 2018

we seem to have lost our way....




Today is the 3rd day of the 21st week, the 22nd day of the 5th month, the 142nd day of 2018, and:

Bitcoin Pizza Day -- remembering the first time a Bitcoin user purchased pizza with the cryptocurrency in 2010.
Buddah Day (Celebration Date) Note: Historical date is always April 8)
Canadian Immigrants Day
Harvey Milk Day -- in memory of Harvey Milk, a gay rights activist assassinated in 1978
International Day for Biological Diversity
National Buy a Musical Instrument Day
National Maritime Day
National Solitaire Day -- Microsoft included Solitaire in Windows 3.0 in 1990 and everyone has been wasting time playing it ever since
National Vanilla Pudding Day
Sherlock Holmes Day – celebrating Arthur Conan Doyle's 159th birthday
US Colored Troops Day -- The United States War Department issued General Order Number 143 on May 22, 1863, establishing the Bureau of Colored Troops to facilitate the recruitment of African-American soldiers to fight for the Union Army.
World Goth Day – did you know the first "goth" lived around 1760?
On this day ...

760 – Fourteenth recorded perihelion passage of Halley's Comet.

1570 – The first atlas, Theatrum Orbis Terrarum, is published with 70 maps.

1762 – Trevi Fountain is officially completed and inaugurated in Rome by Pope Clement XIII.

1804 – The Lewis and Clark Expedition officially begins as the Corps of Discovery departs from St. Charles, Missouri.

1819 – SS Savannah leaves port at Savannah, Georgia, United States, on a voyage to become the first steamship to cross the Atlantic Ocean.

1826 – HMS Beagle departs on its first voyage.

1849 – Future U.S. President Abraham Lincoln is issued a patent for an invention to lift boats, making him the only U.S. President to ever hold a patent.

1868 - The Great Train Robbery took place near Marshfield, Indiana in the US, as seven members of the Reno gang made off with $96,000 in cash, gold and bonds. Pinkerton detectives floated a rumor about a big gold shipment and then nabbed the entire when they stopped the train -- they were hung by vigilantes on December 11th.

1900 – The Associated Press is formed in New York City as a non-profit news cooperative.

1906 – The Wright brothers are granted U.S. patent number 821,393 for their "Flying-Machine".

1915 – Lassen Peak erupts with a powerful force, the only volcano besides Mount St. Helens to erupt in the contiguous U.S. during the 20th century.

1964 – Lyndon B. Johnson launches the Great Society.

1969 – Apollo 10's lunar module flies within 8.4 nautical miles (16 km) of the moon's surface.

1987 – First ever Rugby World Cup kicks off with New Zealand playing Italy at Eden Park in Auckland, New Zealand.

2012 – Tokyo Skytree opens to the public. It is the tallest tower in the world (634 m), and the second tallest man-made structure on Earth after Burj Khalifa (829.8 m).

2015 – The Republic of Ireland becomes the first nation in the world to legalize gay marriage in a public referendum.

2018 - NASA Voyager is 19 hrs 35 mins 18 secs of light-travel time and Voyager II is 16 hrs 13 mins 21 secs of light-travel time from Earth



54 years ago today the President of the United States stood before Congress and stated we as a people would eradicate poverty in our country, give every person a chance for better education, improve living conditions for everyone by rebuilding the infrastructure and cleaning up the environment, and end immigration nationality quotas. Why? Because the greatest nation on earth needed to make sure all prospered. The ambitious programs created a substantial backlash. Too much government! Socialism! Handouts! Foreign invasion! And slowly over the decades, the vision has been lost. As a teen I despised LBJ for what happened in Vietnam; as a student of history I have to admire his vision of society as well as his ability to wheel and deal and get things done.








THIS is what making America great again looks like to me!

0 Comments

|

Add Comment

| Permalink | Tuesday, May 22, 2018

this Monday's musing




Today is the 2nd day of the 21t week, the 21st day of the 5th month, the 141st day of 2018, and:

American Red Cross Founder's Day
I Need a Patch for That Day
National Memo Day
National Strawberries and Cream Day
National Waiters and Waitresses Day [AKA National Wait Staff Day]
Rapture Party Day [AKA End of the World Day] -- Harold Egbert Camping, American Christian radio broadcaster, author and evangelist, predicted that Jesus Christ would return to Earth on this day in 2011. The saved would be taken up to heaven in the rapture, and that there would follow five months of fire, brimstone and plagues on Earth, with millions of people dying each day and the world would end on October 21st, 2011
Sister Maria Hummel Day
World Day for Cultural Diversity for Dialogue and Development
On this day in ...

1554 – Queen Mary I grants a royal charter to Derby School, as a grammar school for boys in Derby, England. The school became co-educational and comprehensive in 1972 and was closed in 1989

1703 – Daniel Defoe imprisoned on charges of seditious libel for publishing anonymously in December 1702 pamphlet entitled The Shortest-Way with the Dissenters; Or, Proposals for the Establishment of the Church, purporting to argue for their extermination.

1758 – Ten-year-old Mary Campbell is abducted in Pennsylvania by Lenape [also known as the Delaware] during the French and Indian War. She is returned six and a half years later.

1785 - First trial by jury in Canada under British common law.

1832 - The first Democratic National Convention got under way, in Baltimore.

1871 – Opening of the first rack railway [AKA a rack-and-pinion railway, cog railway, or cogwheel railway, it is a steep grade railway] in Europe, the Rigi Bahnen on Mount Rigi in Central Switzerland

1881 – The American Red Cross is established by Clara Barton in Washington, D.C.

1892 - The opera "I Pagliacci" by Ruggiero Leoncavallo was first performed, in Milan, Italy.

1894 – The Manchester Ship Canal in the United Kingdom is officially opened by Queen Victoria, who later knights its designer Sir Edward Leader Williams.

1904 – The Fédération Internationale de Football Association (FIFA) is founded in Paris.

1927 – Charles Lindbergh touches down at Le Bourget Field in Paris, completing the world's first solo nonstop flight across the Atlantic Ocean.

1932 – Bad weather forces Amelia Earhart to land in a pasture in Derry, Northern Ireland, and she thereby becomes the first woman to fly solo across the Atlantic Ocean.

1934 – Oskaloosa, Iowa, becomes the first municipality in the United States to fingerprint all of its citizens.

1937 – A Soviet station, North Pole-1, becomes the first scientific research settlement to operate on the drift ice of the Arctic Ocean.

1946 – Physicist Louis Slotin is fatally irradiated in a criticality incident during an experiment with the demon core at Los Alamos National Laboratory.

1951 – The opening of the Ninth Street Show, otherwise known as the 9th Street Art Exhibition: A gathering of a number of notable artists, and the stepping-out of the post war New York avant-garde, collectively known as the New York School.

1956 - The United States exploded the first airborne hydrogen bomb, over Bikini Atoll in the Pacific.

1959 - The musical "Gypsy" starring Ethel Merman opened on Broadway.

1992 – After 30 seasons Johnny Carson hosted his penultimate episode and last featuring guests (Robin Williams and Bette Midler) of The Tonight Show.

1999 - Susan Lucci, star of the ABC soap opera "All My Children," won her first Daytime Emmy Award for best actress in the 19th straight year she was nominated.

2005 – The tallest roller coaster in the world, Kingda Ka opens at Six Flags Great Adventure in Jackson Township, New Jersey.

2010 – JAXA, the Japan Aerospace Exploration Agency, launches the solar-sail spacecraft IKAROS aboard an H-IIA rocket. The vessel would make a Venus flyby late in the year.

2018 - NASAVoyager is 19 hrs 35 mins 15 secs of light-travel time from Earth



Tomorrow is promised to no one, Grandmom Hughes used to remind us – but barring something unusual happening, we all know that eventually we will simply wear out. As I get older, one of the things that is kinda sorta (not) talked about is the idea of an expiration date as we all come to the realization that there are fewer days ahead of us than are behind us in the natural course of things. While I have always said that I will live to be 100. , I am quite aware that in my family, no woman has lived past the age of 83, and even more aware that is a mere 15 years away. What if we could peer into my cells and actually see that ticking little time clock? What would we do with that information? Would I want to know? Time to wind up affairs and say good-bye VS just living until you die








*sighs* Mondays always make me feel very mortal…..



0 Comments

|

Add Comment

| Permalink | Monday, May 21, 2018

yes tomorrow is Monday, but...




Today is the 1st day of the 21st week, the 20th day of the 5th month, the 140th day of 2018, and:

Bay to Breakers Race [Oldest Footrace in America!]
Be a Millionaire Day – did you know "millionaire" was a term coined by Lord Byron in a letter written in 1816?
Eliza Doolittle Day – just you wait
Everybody Draw Mohammed Day -- started in 2010 to support of artists threatened with violence for drawing representations of the Islamic prophet Muhammad
Flower Day [AKA Vrubnitsa, Floriile (in romanian) or "Willow Day"]
Independence day: Cuba from the US in 1902; East Timor from Indonesia in 2002
National Quiche Lorraine Day
National Rescue Dog Day
Neighbor Day
Pentecost [AKA WhitSunday] -- celebrated ten days after Ascension Thursday, commemorates the descent of the Holy Spirit upon the Apostles and other followers of Jesus Christ
Pick Strawberries Day
Ride A Unicycle Day
Soil Stewardship Day
Stepmothers' Day
Take Your Parents to The Playground Day
Weights and Measures Day -- the Metre Convention was signed by 17 nations leading to the establishment of the International System of Units in 1875
World Autoimmune Arthritis Day
World Baking Day
World Bee Day
World Metrology Day
On this day in...

325 – The First Council of Nicaea is formally opened, starting the first ecumenical council of the Christian Church.

1497 – John Cabot sets sail from Bristol, England, on his ship Matthew looking for a route to the west (other documents give a May 2 date).

1498 – Portuguese explorer Vasco da Gama discovers the sea route to India when he arrives at Kozhikode (previously known as Calicut), India.

1570 – Cartographer Abraham Ortelius issues Theatrum Orbis Terrarum, the first modern atlas.

1609 – Shakespeare's sonnets are first published in London, perhaps illicitly, by the publisher Thomas Thorpe.

1873 – Levi Strauss and Jacob Davis receive a U.S. patent for blue jeans with copper rivets.

1891 – The first public display of Thomas Edison's prototype kinetoscope.

1916 - the Saturday Evening Post published its first cover drawn by Norman Rockwell.

1932 - Amelia Earhart took off from Newfoundland for Ireland to become the first woman to fly solo across the Atlantic Ocean.

1939 - Regular trans-Atlantic air service began as a Pan American Airways plane took off from Port Washington, N.Y., bound for Europe.

1949 – In the United States, the Armed Forces Security Agency, the predecessor to the National Security Agency, is established.

1956 – In Operation Redwing, the first United States airborne hydrogen bomb is dropped over Bikini Atoll in the Pacific Ocean.

1964 – Discovery of the cosmic microwave background radiation by Robert Woodrow Wilson and Arno Penzias.

1971 - The album "What's Going On" by Marvin Gaye was released.

1973 - Tom Sawyer Island opened at the Magic Kingdom

1983 – First publications of the discovery of the HIV virus that causes AIDS in the journal Science by Luc Montagnier.

2018 - NASA Voyager is 19 hrs 35 mins 10 secs of light-travel time from Earth



While not everyone, especially in service-type industries, has the traditional Saturday and Sunday off, I think everyone appreciates the special time warp that seems to dictate the time on the weekends runs at an accelerated rate…. Friday night comes and you are delighted! And you turn around it is Sunday afternoon…. And you have to remind yourself that this is still your time.




0 Comments

|

Add Comment

| Permalink | Sunday, May 20, 2018

and another thing ...




Today is the 6th day of the 20th week, the 18th day of the 5th month, the 138th day of 2018 [with only 220 shopping days until Christmas], and:

Buy A Musical Instrument Day: 18 Link (Honor of The Music Man Creator)
Endangered Species Day
HIV Vaccine Awareness Day
I love Reeses Day
International Museum Day
International Virtual Assistants Day
Mother Whistler Day
NASCAR Day
National Bike to Work Day
National Cheese Souffle Day
National Defense Transportation Day
National Museum Day
National No Dirty Dishes Day
National Pizza Party Day
National Visit Your Relatives Day
O Henry Pun-off Day
Send an Electronic Greeting Card Day
World AIDS Vaccine Day


On this day in ...

1291 – Fall of Acre, the end of Crusader presence in the Holy Land.

1499 – Alonso de Ojeda sets sail from Cádiz on his voyage to what is now Venezuela.

1593 – Playwright Thomas Kyd's accusations of heresy lead to an arrest warrant for Christopher Marlowe.

1897 - A public reading of Bram Stoker's new novel "Dracula, or, The Un-dead" was staged in London.

1912 – The first Indian film, Shree Pundalik by Dadasaheb Torne, is released in Mumbai.

1951 - The United Nations moved out of its temporary headquarters in Lake Success, NY, for its permanent home in Manhattan.

1953 – Jackie Cochran becomes the first woman to break the sound barrier.

1969 – Apollo 10 was launched on a mission that served as a dress rehearsal for the first moon landing.

1974 – Under project Smiling Buddha, India successfully detonates its first nuclear weapon becoming the sixth nation to do so.

1990 – In France, a modified TGV train achieves a new rail world speed record of 515.3 km/h (320.2 mph).

1991 - Britain's first astronaut, 27-year-old Helen Sharman from Sheffield, blasted into orbit via the Soviet Soyuz TM-12 space capsule from the Baikonur cosmodrome in the Soviet republic of Kazakhstan

2003 - "Les Miserables," the third-longest running show in Broadway history, closed after more than 16 years and 6,680 performances.

2005 – A second photo from the Hubble Space Telescope confirms that Pluto has two additional moons, Nix and Hydra.

2018 - NASA Voyager is 19 hrs 35 mins 07 secs of light-travel time from Earth



A couple of things that are bugging me right now [in no particular order]:

ANOTHER school shooting?
The 7th day of rain – supposedly we will see some sun tomorrow afternoon in between showers
Income inequity – they keep saying the recession is over, unemployment is back down, and the economy is back on track. Then how come I know so many people who are involuntarily retired, cannot find jobs that pay over minimum wage, and are struggling to make ends meet?
Why is everything that I really like to eat bad for me?
Partisan politics – seriously guys, stop pointing fingers at each other and figure out how to address the real problems of the country? And by the way, it is pretty much a given that Russia influenced our election – can we just figure out how to keep it from happening again please?
Healthcare – the United States has the best care that money can buy. Unfortunately 99% don't have the wherewithal to buy it
Israelis VS Palestinians – well lots of things, but today? Will someone explain to me in very simple terms how a two-state solution would work when Gazza isn't anywhere close to the rest of the proposed Palestinian state?
CGI – people can be put in videos and shows when they weren't there and made to say things they didn't say. How can we accept any photo/video evidence?
STOP


I'm going back to my books and 2nd life. Catch up with you later.



0 Comments

|

Add Comment

| Permalink | Friday, May 18, 2018

your perspective VS ?




Today is the 5th day of the 20th week, the 17th day of the 5th month, the 137th day of 2018, and:

Brown Bag It Thursday
Hummus Day
International Day Against Homophobia, Biphobia and Transphobia – it wasn't until 1990 that the General Assembly of the World Health Organization (WHO) eliminated homosexuality from the list of psychiatric diseases.
National Apertif Day
National Cherry Cobbler Day
National Mushroom Hunting Day
National Notebook Day
National Pack Rat Day
National Walnut Day
Same Sex Marriage Day – in 2004 the first legal same-sex marriages in the U.S. were performed in the state of Massachusetts.
Syttende Mai [AKA Norwegian National Day] – in 1814 the Constitution of Norway was signed and Crown Prince Christian Frederick of Denmark elected King of Norway by the Norwegian Constituent Assembly.
World Hypertension Day
World Neurofibromatosis Awareness Day
World Telecommunication and Information Society Day
Quote of the day:
"A fool sees not the same tree that a wise man sees."
-- William Blake, The Marriage of Heaven and Hell

I don't remember exactly the date when my 8 year old self realized the way I see the world might be different from what others see. It had to do with getting my first pair of glasses because for the first time in years, I found the world was so much more focused and there were all these sharp lines – I still take off my glasses at times to admire lights in the night. But I quickly realized that I had not known others saw the world so differently, and that I still could not know what things looked like to someone else because I was trapped behind my own eyes and that was a revelation that has haunted me almost daily for the past six decades.

Folks cannot agree on the color of a dress [I saw blue and black], or what the spoken word actually is saying [I heard "laurel"]. Rapprochement is seen as flinging insults even while I feel the Democrats need to start listening to the disaffected conservative working class. Conspiracy theories present "alternative facts" and scream "fake news" at anything or anyone that disagrees with them [that said, I will admit I am not convinced Oswald acted alone]. This is not new behavior – homo sapiens have been attacking anyone who appears different from them, making sure any other species cousins went extinct [we claim out-competed for the scarce resources rather than committed genocide].

So why would I accept there is such a thing as an historical fact as all I have to rely upon are the written perceptions of people, some of whom were not even aware they had filters and biases and agendas? And in this day when pictures can be photoshopped and even videos easily altered, how will historians of the future ever figure out how the Weans lived?




The line between fact and fiction seems might blurry.....

0 Comments

|

Add Comment

| Permalink | Thursday, May 17, 2018

not depressed, and yet....




Today is the 4th day of the 20th week, the 16th day of the 5th month, the 136th day of 2018, and:

Biographer's Day
Honor Our LGBT Elders' Day
International Day of Light
Love a Tree Day
National Coquilles St Jacques Day -- a dish usually consisting of scallops combined with a mixture of butter, cream, mushrooms and cheese, baked in a scallop shell
National Employee Health & Fitness Day
National Juice Slush Day
National Mimosa Day
National Piercing Day
National Sea Monkey Day
National Wear Purple for Peace Day ((well I am wearing purple today, I cannot really claim to be celebrating since I found out about this well after getting dressed))
Ramadan ((first full day))
Turn Beauty Inside Out Day – celebrated since 2000, the goal is to stop emphasizing physical beauty to the point of ignoring a person's soul/spirit


On this day in ...

1843 – The first major wagon train heading for the Pacific Northwest sets out on the Oregon Trail with one thousand pioneers from Elm Grove, Missouri.

1866 – The United States Congress establishes the nickel.

1888 – Nikola Tesla delivers a lecture describing the equipment which will allow efficient generation and use of alternating currents to transmit electric power over long distances.

1891 – The International Electrotechnical Exhibition opens in Frankfurt, Germany, and will feature the world's first long distance transmission of high-power, three-phase electric current (the most common form today).

1918 – The Sedition Act of 1918 is passed by the U.S. Congress, making criticism of the government during wartime an imprisonable offense. It will be repealed less than two years later.

1919 – A naval Curtiss NC-4 aircraft commanded by Albert Cushing Read leaves Trepassey, Newfoundland, for Lisbon via the Azores on the first transatlantic flight.

1920 – In Rome, Pope Benedict XV canonizes Joan of Arc.

1929 – In Hollywood, the first Academy Awards ceremony takes place.

1951 – The first regularly scheduled transatlantic flights begin between Idlewild Airport (now John F Kennedy International Airport) in New York City and Heathrow Airport in London, operated by El Al Israel Airlines.

1959 – The Triton Fountain in Valletta, Malta is turned on for the first time.[1]

1960 – Theodore Maiman operates the first optical laser (a ruby laser), at Hughes Research Laboratories in Malibu, California.

1966 - The albums "Blonde on Blonde" by Bob Dylan and "Pet Sounds" by the Beach Boys were released.

1969 – Venera 5, a Soviet space probe, lands on Venus.

1975 - Japanese climber Junko Tabei became the first woman to reach the summit of Mount Everest.

1988 – A report by the Surgeon General of the United States C. Everett Koop states that the addictive properties of nicotine are similar to those of heroin and cocaine.

1991 – Queen Elizabeth II of the United Kingdom addresses a joint session of the United States Congress. She is the first British monarch to address the U.S. Congress.



In today's Gospel reflection, Bishop Robert Barron comments:

"Sadness of soul follows from the heaviness of self-regard, a sadness and weight which precludes real union with the other...."



I was struck by that phrase "the heaviness of self-regard ", admiring not only the turn of the phrase, but the singularly apt description of the burden carried when you are insecure. This insecurity manifests itself in subtle ways: The harshness of your self-talk. The need to be liked by acquaintances and co-workers, to feel like you fit in. The need for affirmation and approval from friends and family. The need to be successful by standards that you don't necessarily agree with as you accept the priorities of those around you. Those of us who lack in confidence are toting a heavy weight around with us that we cannot put down, and yes, it tinges our souls a delicate shade of indigo that can deepen into darkness very easily and quickly. Watching my granddaughters grow up I often think back on the childhoods of my son and daughter and then of my own, wondering when that shining joy and confidence became marred? Was it in an instant? Was it an accumulation of negative criticism, of stern tones of voices that projected disapproval, of a torrent of constant corrections?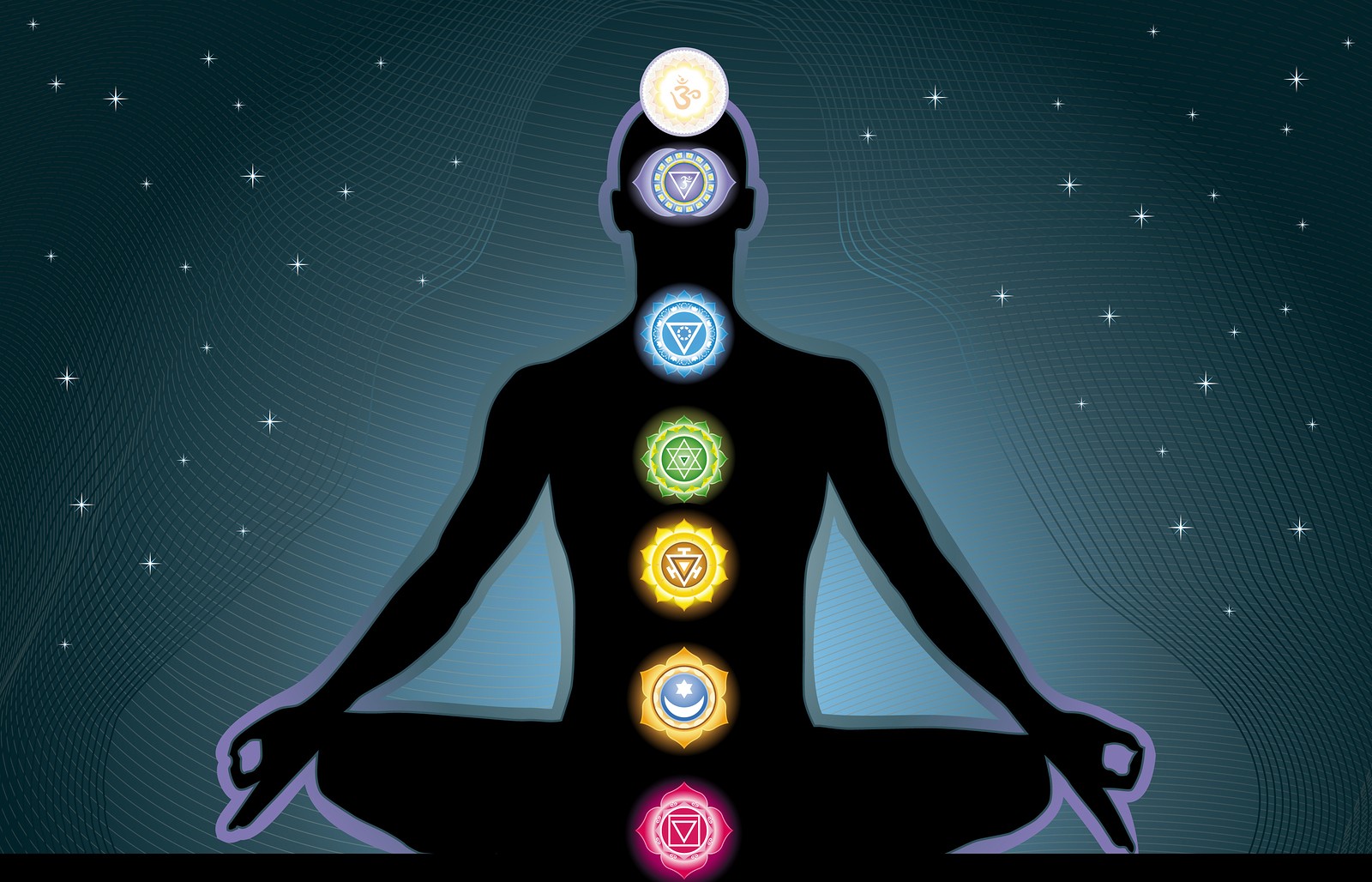 Time to meditate on and strengthen my 3rd Chakra

0 Comments

|

Add Comment

| Permalink | Wednesday, May 16, 2018

only questions, no answers




Today is the 3rd day of the 20th week, the 15th day of the 5th month, the 135th day of 2018, and:

Dinosaur Day
Hyperemisis Gravidarum [HG] Awareness Day
Independence Day -- Paraguay from Spain in 1811
International Conscientious Objectors Day
International Day of Families
International MPS Awareness Day
National Chocolate Chip Day
National Safety Dose Day
National Slider Day
National Tuberous Sclerosis Day
Peace Officers Memorial Day
Relive Your Past By Listening to the First Music You Ever Bought No Matter what It Was No Excuses Day – I cannot recall what I would've bought first, actually, so there is no option to celebrate this day
Ramadan [starts at sundown]
Sex Differences in Health Awareness Day
Straw Hat Day – rather odd given one cannot wear a straw hat until after Memorial Day but you can get it out and spruce it up!
On this day in ...

1252 – Pope Innocent IV issues the papal bull ad extirpanda, which authorizes, but also limits, the torture of heretics in the Medieval Inquisition.

1618 – Johannes Kepler confirms his previously rejected discovery of the third law of planetary motion (he first discovered it on March 8 but soon rejected the idea after some initial calculations were made).

1718 – James Puckle, a London lawyer, patents the world's first machine gun.

1793 – Diego Marín Aguilera flies a glider for "about 360 meters", at a height of 5–6 meters, during one of the first attempted manned flights.

1817 – Opening of the first private mental health hospital in the United States, the Asylum for the Relief of Persons Deprived of the Use of Their Reason (now Friends Hospital, Philadelphia, Pennsylvania).

1836 – Francis Baily observes "Baily's beads" during an annular eclipse.

1851 – The first Australian gold rush is proclaimed, although the discovery had been made three months earlier.

1858 – Opening of the present Royal Opera House in Covent Garden, London.

1891 – Pope Leo XIII defends workers' rights and property rights in the encyclical Rerum novarum, the beginning of modern Catholic social teaching.

1928 – Walt Disney character Mickey Mouse premieres in his first cartoon, "Plane Crazy".

1930 - Ellen Church, the first airline stewardess, went on duty aboard a United Airlines flight from San Francisco and Cheyenne, Wyo.

1940 – McDonald's opens its first restaurant in San Bernardino, California.

1941 – First flight of the Gloster E.28/39 the first British and Allied jet aircraft.

1941 – Joe DiMaggio begins a 56-game hitting streak.

1957 – At Malden Island in the Pacific Ocean, Britain tests its first hydrogen bomb in Operation Grapple.

1958 – The Soviet Union launches Sputnik 3.

1960 – The Soviet Union launches Sputnik 4.

1963 – The launch of the final Mercury mission, Mercury-Atlas 9 with astronaut Gordon Cooper on board. He becomes the first American to spend more than a day in space, and the last American to go into space alone.



70 years ago today a new nation was attacked not 24 hours after its formation – the Arab-Israeli War

70 years ago today a huge refuge population [who became to be known as Palestinians] was created – the Nakba

Was everyone but Jews deliberately and systematically expelled? Or did they leave because they thought the armies would slaughter the Jews then they could take everything? Seven decades later there are few answers and little common ground – what would break the deadlock?








I don't know what has to change.

I wish I did.



0 Comments

|

Add Comment

| Permalink | Tuesday, May 15, 2018

Today in history...




Today is the 2nd day of the 20th week, the 14th day of the 5th month, the 134th day of 2018, and:

Accountant's Day or Accounting Day
Dance Like a Chicken Day
International Dylan Thomas Day
National Buttermilk Biscuit Day
National Chicken Dance Day
National Underground America Day
National Women's Check-Up Day
The Stars and Stripes Forever Day
On this day in ...

1607 – Jamestown, Virginia is settled as an English colony.

1787 – In Philadelphia, delegates convene a Constitutional Convention to write a new Constitution for the United States; George Washington presides.

1796 – English physician Edward Jenner administered the first vaccination against smallpox.

1800 – The process of the U.S. Government moving the United States capital city from Philadelphia to Washington, D.C. begins.

1804 – The Lewis and Clark Expedition departs from Camp Dubois and begins its historic journey by traveling up the Missouri River.

1870 – The first game of rugby in New Zealand is played in Nelson between Nelson College and the Nelson Rugby Football Club.

1946 - House of Commons passes the Canadian Citizenship Act; first nationality statute in Canada to define its people as Canadians

1948 – Israel is declared to be an independent state and a provisional government is established. Immediately after the declaration, Israel is attacked by the neighboring Arab states, triggering the 1948 Arab–Israeli War.

1951 – Trains run on the Talyllyn Railway in Wales for the first time since preservation, making it the first railway in the world to be operated by volunteers.

1973 – Skylab, the United States' first space station, is launched.

1981 - Bank of Canada raises lending rate to further record high of 18.98%. In comparison, the highest US Prime Rate was 20% back on April 2nd, 1980

1998 - The TV series "Seinfeld" aired its final episode.

2008 - The Interior Department declared the polar bear a threatened species because of the loss of Arctic sea ice.

2018 - The US moves its embassy from Tel Aviv to Jerusalem – the first country in 70 years to do so

2018 - NASA Voyager is 19 hrs 34 mins 58 secs of light-travel time from Earth


Quote of the day:
"Progress is impossible without change, and those who cannot change their minds cannot change anything."
~ George Bernard Shaw

Seven Pillars of Wisdom – which became the movie Lawrence of Arabia

The Source and the movie Exodus [based on the book of the same name]

These were the books and the movies about two very different peoples, both filled with the sweep of history and both romanticizing their subject, that formed the basis of my perceptions of the Middle East. I read a great deal about Jews, especially in college, drawn by their insular sense of community and identity, and admittedly enthralled with their insistence that God was One, not Three since the Holy Trinity was a concept that I still struggle .to really understand. In pursuit of history, archeology, and cultural anthropology I studied the movements of Mesopotamia and the developments of civilization in the Fertile Crescent and I read the Koran. And I have to humbly admit I have absolutely no comprehension of the level of hate these two peoples have for one another. I simply do not understand. I totally get why they both distrust, despise and detest the US. I can see why they would treat Christians and Christianity with disdain. But from my perspective, it would seem the Arab and the Jew have a vast amount of history in common, cemented by the land they have both held for centuries, a cultural conglomeration that like the West and the East is viable and powerful.





I do not believe the new state of Israel expelled all Arabs in 1948 – but that the Arabs fled and felt they could not return is indisputable. That the surrounding Arab nations refused to assimilate these fleeing Palestinians is also indisputable, and I feel they deliberately have created the current problem by encouraging those who fled that Israel would not survive. But while about 700K fled their homes in fear, there are now over 5 MILLION demanding land, or reimbursements and reparations -- and I am not sure any country could handle that. I wish I could do more than pray, but I am not wise enough to see a solution….

0 Comments

|

Add Comment

| Permalink | Monday, May 14, 2018

pests




Today is the 6th day of the 19th week, the 11th day of the 5th month, the 131st day of 2018, and:

Child Care Provider Day
Eat What You Want Day
Fintastic Friday -- Giving Sharks a Voice
Hostess CupCake Day – first sold in 1919, created by the Taggart Bakery and made at their Indianapolis bakery
Military Spouse Appreciation Day
National Foam Rolling Day [massage]
National Provider Appreciation Day
National Public Gardens Day
National Twilight Zone Day
Nisga'a Day, celebration of the effective date of the Nisga'a Final Agreement. (Nisga'a Nation)
Provider Appreciation Day
Root Canal Appreciation Day
and the earliest day on which Whit Monday can fall, while June 14 is the latest; celebrated on the day after Pentecost

On this day ...

330 – Byzantium is renamed Nova Roma during a dedication ceremony, but it is more popularly referred to as Constantinople.

868 – A copy of the Diamond Sutra is printed in China, making it the oldest known dated printed book.

1676 - Beggars ordered to get permission from priests to beg in the streets of Montreal and Quebec.

1502 – Christopher Columbus departs Cádiz on his fourth and final voyage to the Americas.

1792 – Robert Gray commands the first expedition to sail into the Columbia River, the largest river in the Pacific Northwest region of North America

1910 – An act of the U.S. Congress establishes Glacier National Park in Montana.

1927 – The Academy of Motion Picture Arts and Sciences is founded.

1947 - The B.F. Goodrich Co. of Akron, Ohio, announced the development of a tubeless tire.

1949 - Israel was admitted to the United Nations.

1949 Siam changed its named to Thailand.

1972 – The United States performs a nuclear test at the Nevada Test Site, which was part of Operation Grommet.

1996 – Al Leiter throws a no-hitter against the Colorado Rockies, the first no-hitter in Florida Marlins franchise history.

1997 – Deep Blue, a chess-playing supercomputer, defeats Garry Kasparov in the last game of the rematch, becoming the first computer to beat a world-champion chess player in a classic match format.

1998 - India set off three underground atomic blasts, its first nuclear tests in 24 years.

2018 - NASA Voyager is 19 hrs 34 mins 52 secs of light-travel time from Earth



Quote of the day:

"I'll keep rolling along
Deep in my heart is a song
Here on the range I belong
Drifting along with the tumbling tumbleweeds"

Tumbling Tumbleweeds lyrics by Bob Nolan © Warner/Chappell Music, Inc

A stray article that I ran across yesterday was about the tumbleweed – that iconic symbol of the American West, portrayed in song and movies [there are at least three movies titled "Tumbleweed"] as a metaphor for the restless life of the cowboy. In current parlance, it signifies either an awkward moment of silence that falls on a room after a person says something stupid, unfunny or offensive, or a roaming party. But what got my attention, was that it is actually classified as a noxious weed and a nuisance, and an example of an invasive species' thriving and taking over in a new environment.

Tumbleweeds probably arrived around 1873 when Russian immigrants [Ukrainian farmers] arrived in South Dakota carrying flax seed that was apparently contaminated with Russian thistle seeds (Salsola tragus) and were first reported in the United States around 1877 in Bon Homme County. , South Dakota. Within two decades the plant had tumbled into a dozen states, and by 1900, tumbleweed had reached the Pacific Coast, growing in disturbed soils such as agricultural fields, irrigation canals and roadside shoulders and ditches. It has also spread to and grows abundantly in Afghanistan, Argentina, Australia, Canada, Chile, China, Egypt, Greece, Hawaii, Hungary, Indonesia, Iran, Italy, Japan, Lebanon, Mexico, Morocco, New Zealand, Norway, Pakistan, Poland, South Africa and Turkey. And today, tumbleweeds are not only an agricultural nuisance and fire hazard, but massive pileups now often bury houses, block roads and driveways, and even barricade people inside their homes. No wonder they have been portrayed as sentient beings, both on TV and on the big screen.




Apparently we don't have them in Maryland, and after reading all this and seeing the pictures, I'll settle for the local infestation of dandelions. At least we can make wine from them!

0 Comments

|

Add Comment

| Permalink | Friday, May 11, 2018

not being Pollyanna but....




Today is the 5th day of the 19th week, the 10th day of the 5th month, the 130th day of 2018, and:

Ascension
Clean Up Your Room Day
Independence Day -- Romania from the Ottoman Empire in 1877.
Make-A-Book Day
National Be Kind To Lawyers Day
National Children's Mental Heath Awareness Day
National Farm Animals Day
National Library Workers Day
National Library Day
National Shrimp Day
National Sibling Day
Salvation Army Founder's Day
Safety Pin Day
Trust Your Intuition Day
World Lupus day
and the earliest possible day on which Pentecost can fall, while June 13 is the latest; celebrated seven weeks after Easter Day.



On this day in ...

28 BC – A sunspot is observed by Han dynasty astronomers during the reign of Emperor Cheng of Han, one of the earliest dated sunspot observations in China.

1497 – Amerigo Vespucci allegedly leaves Cádiz for his first voyage to the New World.

1503 – Christopher Columbus visits the Cayman Islands and names them Las Tortugas after the numerous turtles there.

1768 – John Wilkes is imprisoned for writing an article for The North Briton severely criticizing King George III. This action provokes rioting in London.

1773 – The Parliament of Great Britain passes the Tea Act, designed to save the British East India Company by granting it a monopoly on the North American tea trade.

1774 – Louis XVI and Marie Antoinette become King and Queen of France.

1824 – The National Gallery in London opens to the public.

1869 – The First Transcontinental Railroad, linking the eastern and western United States, is completed at Promontory Summit, Utah with the golden spike.

1872 – Victoria Woodhull becomes the first woman nominated for President of the United States although some have questioned that priority given issues with the legality of her run -- she was one year younger than the constitutionally mandated age of 35 and therefore not actually eligible, although she would've been 35 when sworn in

1904 – The Horch & Cir. Motorwagenwerke AG is founded. It would eventually become the Audi company.

1908 – Mother's Day is observed for the first time in the United States when Anna Jarvis held a memorial for her mother at St Andrew's Methodist Church, in Grafton, West Virginia.

1916 – Sailing in the lifeboat James Caird, Ernest Shackleton arrives at South Georgia after a journey of 800 nautical miles from Elephant Island.

1922 – The United States annexes the Kingman Reef, a largely submerged, uninhabited triangular shaped reef, located in the North Pacific Ocean, roughly halfway between the Hawaiian Islands and American Samoa

1924 – J. Edgar Hoover is appointed first Director of the United States' Federal Bureau of Investigation (FBI), and remains so until his death in 1972.

1946 – First successful launch of an American V-2 rocket at White Sands Proving Ground.

1954 – Bill Haley & His Comets release "Rock Around the Clock", the first rock and roll record to reach number one on the Billboard charts.

1960 – The nuclear submarine USS Triton completes Operation Sandblast, the first underwater circumnavigation of the earth.

1962 – Marvel Comics publishes the first issue of The Incredible Hulk.

1975 – Sony introduces the Betamax videocassette recorder in Japan.

2013 – One World Trade Center becomes the tallest building in the Western Hemisphere.



Quote of the day:

"Now and then it's good to pause in our pursuit of happiness and just be happy."

~ Guillaume Appollinaire, French poet, playwright, short story writer, novelist, and art critic



I can't do anything about the president making decisions that I find dangerous and impossible. I can't do anything about income inequity, homelessness, the high cost of health care, prejudice, intolerance, Calvinism, my inability to retire, or any of the other things that cause me angst, raise my blood pressure, and give me indigestion. Yes I think that winning the lottery would make me happy. Yes I think that things getting easier for my daughters would make me [and them] happy. But sometimes I need to choose to kick back and appreciate what I have, and enjoy the small moments








Everything comes with pluses and minuses and there is always a downside to every upside. For today at least, I'm not going to worry and just be happy.



0 Comments

|

Add Comment

| Permalink | Thursday, May 10, 2018

a day to remember




Today is the 3rd day of the 19th week, the 8th day of the 5th month, the 128th day of 2018 [with only 230 shopping days until Christmas], and:

Childhood Depression Awareness Day
Free Cone Day (Haagen-Dazs)
Free Trade Day
Iris Day
Mothers At The Wall Day
National Animal Disaster Preparedness Day
National Coconut Cream Pie Day
National Have a Coke Day
National Student Nurses Day
National Teacher Day
No Socks Day
Student Nurse Day
Time of Remembrance and Reconciliation for Those Who Lost Their Lives During the Second World War
Victory in Europe Day [AKA V E Day]
World Ovarian Cancer Day
World Red Cross / Red Crescent Day
And the earliest day on which Mother's Day can fall, while May 14 is the latest as it is celebrated on the second Sunday of May
On this day ...

1541 – Hernando de Soto reaches the Mississippi River and names it Río de Espíritu Santo.

1794 - Antoine Lavoisier, the father of modern chemistry, was executed on the guillotine during France's Reign of Terror.

1877 – At Gilmore's Gardens in New York City, the first Westminster Kennel Club Dog Show opens.

1886 – Pharmacist John Pemberton first sells a carbonated beverage named "Coca-Cola" as a patent medicine.

1898 – The first games of the Italian football league system are played.

1899 – The Irish Literary Theatre in Dublin produced its first play.

1912 – Paramount Pictures is founded.

1919 – Edward George Honey proposes the idea of a moment of silence to commemorate the Armistice of 11 November 1918 which ended World War I.

1944 - The first "eye bank" was established, in New York City.

1970 - The album "Let It Be" by the Beatles was released.

1976 – The rollercoaster The New Revolution, the first steel coaster with a vertical loop, opens at Six Flags Magic Mountain.

1978 – The first ascent of Mount Everest without supplemental oxygen, by Reinhold Messner and Peter Habeler.

1980 – The World Health Organization confirms the eradication of smallpox. But two stockpiles of the variola virus remain in the world. Both the CDC, located in the state of Georgia, and a state laboratory in Russia have supplies of the virus. In 1990, a World Health Organization advisory committee "recommended destroying" the remaining viruses -- both countries claim their stockpiles are necessary for "research"

2012 - Josh Hamilton of the Texas Rangers became the 16th major league baseball player to hit four home runs in a game.








It wasn't the end of the war for the Japanese fought on.

0 Comments

|

Add Comment

| Permalink | Tuesday, May 8, 2018

May 7th 2018




Today is the 2nd day of the 19th week, the 7th day of the 5th month, the 127th day of 2018, and:

Design Packaging Day
Great Lakes Awareness Day
Melanoma Monday
National Barrier Awareness Day
National Cosmopolitan Day
National Library Legislative Day
National Meeting Planners Appreciation Day
National Roast Leg of Lamb Day
National Tourism Day
Paste Up Day
Worldwide Day of Genital Autonomy
On this day in ...

1664 – Louis XIV of France begins construction of the Palace of Versailles.

1718 – The city of New Orleans is founded by Jean-Baptiste Le Moyne, Sieur de Bienville.

1824 – World premiere of Ludwig van Beethoven's Ninth Symphony in Vienna, Austria. The performance is conducted by Michael Umlauf under the composer's supervision.

1846 – The Cambridge Chronicle, America's oldest surviving weekly newspaper, is published for the first time in Cambridge, Massachusetts.

1864 – The world's oldest surviving clipper ship, the City of Adelaide is launched by William Pile, Hay and Co. in Sunderland, England, for transporting passengers and goods between Britain and Australia.

1895 – In Saint Petersburg, Russian scientist Alexander Stepanovich Popov demonstrates to the Russian Physical and Chemical Society his invention, the Popov lightning detector—a primitive radio receiver. In some parts of the former Soviet Union the anniversary of this day is celebrated as Radio Day.

1934 - The 9.45-inch, 14.1 lb "Pearl of Lao Tzu" is found by a diver in a giant clam in the Palawan Sea.

1941 - Glenn Miller and His Orchestra recorded "Chattanooga Choo Choo." The song was first featured in the 1941 movie "Sun Valley Serenade," a movie that starred many of the biggest names of the day.

1946 – Tokyo Telecommunications Engineering (later renamed Sony) is founded with around 20 employees.

1948 – The Council of Europe is founded during the Hague Congress.

1952 – The concept of the integrated circuit, the basis for all modern computers, is first published by Geoffrey Dummer.

1977 - Seattle Slew won the Kentucky Derby on his way to horse racing's Triple Crown.

1986 – Canadian Patrick Morrow becomes the first person to climb each of the Seven Summits [composed of each of the highest mountain peaks of each of the seven continent]. The definitions of the "highest" as well as what constitutes the continent differes from list to list, but Murrow climbed Denali (1977), Aconcagua (1981), Mt. Everest (1982), Kilimanjaro (1983), Mt. Kosciuszko (1983), Mt. Vinson (1985), Mt. Elbrus (1985) and finally the Puncak Jaya (Carstensz Pyramid).

1992 – The Space Shuttle Endeavour is launched on its first mission, STS-49.

1992 - A 203-year-old proposed constitutional amendment barring Congress from giving itself a midterm pay raise was ratified when Michigan became the 38th state to approve it.

1994 – Edvard Munch's iconic painting The Scream is recovered undamaged after being stolen from the National Gallery of Norway in February.

1998 – Mercedes-Benz buys Chrysler for US$40 billion USD and forms DaimlerChrysler in the largest industrial merger in history.

1999 – Pope John Paul II travels to Romania, becoming the first pope to visit a predominantly Eastern Orthodox country since the Great Schism in 1054.

2018 - NASA Voyager is 19 hrs 34 mins 45 secs of light-travel time from Earth



When I do these lists – both the holidays [secular and religious] of the day and the historical events -- I visit different sites and poke around a bit rather than rely on just one or two sources. Nevertheless I find my information turns out to be very culturally limited. I know for a fact that what we call "western civilization" leaves out a huge portion of the world, and yet I seldom find information about events and holidays celebrated outside my little bubble. Perhaps the issue is that I only speak English and these alternative sites are in other languages. Perhaps GOOGLE has come to know me too well and is directing my search results to "fit" me in some way. But what if I don't want what fits me but want to see it all?








*goes back to polishing search skills*



0 Comments

|

Add Comment

| Permalink | Monday, May 7, 2018

the 4th

0 Comments

|

Add Comment

| Permalink | Friday, May 4, 2018

what you say....




Today is the 5th day of the 18th week, the 3rd day of the 5th month, the 123rd day of 2018, and:

Garden Meditation Day
Lag B'omer – to celebrate Rabbi Shimon's life and the revelation of the esoteric soul of Torah.
Martin Z Mollusk Day
National Chocolate Custard Day
National Day of Prayer
National Day of Reason
National Lumpy Rug Day
National Raspberry Popover Day
National SAN Architect Day
National Specially-abled Pets Day
National Textiles Day
National Two Different Colored Shoes Day
Paranormal Day
Public Radio Day
Sun Day - designated by United States President Jimmy Carter in 1978, specifically devoted to advocacy for solar power
Wordsmith Day
World Password Day
World Press Freedom Day
Quote of the day:

"Because I've always felt, whether the fatwa or whatever, the writer's great weapon is the truth and integrity of his voice. And as long as what you're saying is what you truly, honestly believe to be the case, then whatever the consequences, that's fine. That's an honorable position."

~ Salman Rushdie, British Indian novelist



This quote was sent out as part of the Positive Quotes newsletter yesterday. Now read what was said above again: "…as long as what you're saying is what you truly, honestly believe to be the case, then whatever the consequences, that's fine." Think about that statement for a moment. This man just said that as long as you believe what you are saying, no matter what the consequences are, it is okay. Now put in the context of the issues Rushdie has had after writing his book and the fact that there is quite literally a bounty placed on his head for daring to write about his gestalt, this statement is a downright heroic defense of free speech. I'm sure he didn't mean the applications of his statement that immediately sprang to my mind. For example: the flat-earth movement is actually growing in numbers as folks state their firmly held conviction that there is no such thing as a globe, there are measles outbreaks threatening vulnerable babies around the world because the belief the vaccine causes autism persists, and no matter how many times economists debunk the theory it would appear that trickledown economics is alive and well in certain segments of our society. But each of these people passionately believe in what they are saying -- the earth is flat, vaccines cause autism and trickledown means if we give more to the rich everyone will prosper – and other people listen to them. No amount of trumpeting about "fake news" and "alternative facts" touches them, no amount of reason or science reaches them, because they believe and they not only act on those beliefs but proselytize – and this has real consequences for society as a whole.








No I don't think I like or agree with this quote.

Sorry, Salman



0 Comments

|

Add Comment

| Permalink | Thursday, May 3, 2018

it's that time of year




Today is the 4th day of the 18th week, the 2nd day of the 5th month, the 122nd day of 2018 [think about it – 1/3 of the year is now behind us and there only 236 shopping days left before Christmas], and:

Baby Day
Brothers and Sisters Day
Great American Grump Out
International Scurvy Awareness Day
National Anxiety Disorders Screening Day
National Day to Prevent Teen & Unplanned Pregnancy
National (Deaf) Interpreter Day
National Fire Day
National Life Insurance Day
National Play Your Ukulele Day
National Truffle Day
Roberts Rule of Order Day
Take a Baby to Lunch Day
World Tuna Day
On this day in ...

1611 – The King James Version of the Bible is published for the first time in London, England, by printer Robert Barker.

1829 – After anchoring nearby, Captain Charles Fremantle of HMS Challenger, declares the Swan River Colony in Australia.

1863 – Stonewall Jackson is wounded by friendly fire while returning to camp after reconnoitering during the Battle of Chancellorsville. He succumbs to pneumonia eight days later.

1932 - Jack Benny's first radio show debuted on the NBC Blue Network. ((all he had to do was say "well" and audiences would crack up))

1941 - General Mills began shipping a new cereal called "Cheerioats" to six test markets. (The cereal was later renamed "Cheerios.")

1952 – The world's first ever jet airliner, the De Havilland Comet 1 makes its maiden flight, from London to Johannesburg.

1955 – Tennessee Williams wins the Pulitzer Prize for Drama for Cat on a Hot Tin Roof.

1963 – Berthold Seliger launches a rocket with three stages and a maximum flight altitude of more than 100 kilometres near Cuxhaven. It is the only sounding rocket developed in Germany.

1964 – First ascent of Shishapangma, the fourteenth highest mountain in the world and the lowest of the Eight-thousanders.

1969 – The British ocean liner Queen Elizabeth 2 departs on her maiden voyage to New York City.

1982 - The Weather Channel debuted.

1998 – The European Central Bank is founded in Brussels in order to define and execute the European Union's monetary policy.

2012 – A pastel version of The Scream, by Norwegian painter Edvard Munch, sells for $120 million in a New York City auction, setting a new world record for a work of art at auction.



Quote of the day:

"All things are subject to interpretation. Whichever interpretation prevails at a given time is a function of power and not truth."

~ Friedrich Nietzsche



Now that it appears winter has actually left and the A/C has been turned on, the annual start of Thermostat Wars is duly noted in the office with the hot house plants VS those of us who prefer a cooler environment




0 Comments

|

Add Comment

| Permalink | Wednesday, May 2, 2018

has spring sprung?




Today is the 3rd day in the 18th week, the 1st day of the 5th month, the 121st day of 2018, and:

Batman Day (Also in September)
Beltane [or Samhaim in the southern hemisphere]
Childhood Depression Awareness Day
Couple Appreciation Day
CSS Reboot Day
Executive Coaching Day
Foster Care Day
Frequent Flyer Day
Global Love Day
Hug Your Cat Day
International Workers' Day
Keep Kids Alive Drive 25 Day
Law Day
Lei Day
Lemonade Day
Loyalty Day
May Day or May One Day
Mother Goose Day
National Bubba Day
National Chocolate Parfait Day
National Purebred Dog Day
New Homeowners' Day
Phone In Sick Day
Poem on Your Pillow Day
Save the Rhino Day
School Principals' Day
Silver Star Service Banner Day
Skyscraper Day
Stepmother's Day
World Asthma Day
Worthy Wage Day
On this day in ...

880 – The Nea Ekklesia is inaugurated in Constantinople, setting the model for all later cross-in-square Orthodox churches.

1707 - The Kingdom of Great Britain was created as a treaty merging England and Scotland took effect.

1753 – Publication of Species Plantarum by Linnaeus, and the formal start date of plant taxonomy adopted by the International Code of Botanical Nomenclature.

1759 – Josiah Wedgwood founds the Wedgwood pottery company in Great Britain.

1776 – Establishment of the Illuminati in Ingolstadt (Upper Bavaria), by Jesuit-taught Adam Weishaupt.

1786 - Mozart's opera "The Marriage of Figaro" premiered in Vienna. ((Only those who grew up with the Saturday morning cartoons will appreciate the immediate correlation with Bugs Bunny))

1840 – The Penny Black, the first official adhesive postage stamp, is issued in the United Kingdom.

1844 – Hong Kong Police Force, the world's second modern police force and Asia's first, is established.

1863 – American Civil War: The Battle of Chancellorsville begins -- notable because with the loss of Stonewall Jackson, many historians feel the Confederacy lost their best chance of staying independent.

1869 – The Folies Bergère opens in Paris.

1884 – Proclamation of the demand for eight-hour workday in the United States by the International Workingmen's Association

1886 – Rallies are held throughout the United States demanding the eight-hour work day, culminating in the Haymarket affair in Chicago, in commemoration of which May 1 is celebrated as International Workers' Day in many countries.

1915 – The RMS Lusitania departs from New York City on her 202nd, and final, crossing of the North Atlantic. Six days later, the ship is torpedoed off the coast of Ireland with the loss of 1,198 lives -- and precipitated the US into WWI

1930 – The dwarf planet Pluto is officially named.

1931 – The Empire State Building is dedicated in New York City.

1941 - The Orson Welles film "Citizen Kane" premiered in New York.

1956 – The polio vaccine developed by Jonas Salk is made available to the public.

1956 – A doctor in Japan reports an "epidemic of an unknown disease of the central nervous system", marking the official discovery of Minamata disease.

1962 - The first Target discount store opened in Roseville, Minn.

1971 - Amtrak went into service, combining and streamlining the operations of 18 intercity passenger railroads.

1989 – Disney-MGM Studios opens at Walt Disney World near Orlando, Florida, United States.

1999 – The body of British climber George Mallory is found on Mount Everest, 75 years after his disappearance in 1924.

1999 – SpongeBob SquarePants premieres on Nickelodeon after the 1999 Kids' Choice Awards.



I started this day out viewing, via live-cam, the sunrise in the Magic Kingdome. Although WDW is in the same eastern time zone as I am, they are slightly west of my location as well as being 1,000 miles + and this means sunrise is a little over a half hour later there than it is here. The other? While the cameras were focused on the east, local residents noticed west and moving overhead was a lot of clouds, which belied the beautiful day shown on the feed. The same thing happens to me at times – my apartment faces due east and I often miss the weather when it approaches from the west or southwest.








The sunrise was gorgeous, the music appropriate, and it was a lovely, peaceful celebration for Beltane



0 Comments

|

Add Comment

| Permalink | Tuesday, May 1, 2018

EOM - April 2018




Today is the 2nd day of the 18th week, the 30th day of the 4th month, the 120th day of 2018, and:

Adopt a shelter Pet Day
Animal Advocacy Day
Beltane begins at sunset in the Northern hemisphere,
Bugs Bunny Day
Day of the Child
Day of Vesak
Díá De Los Niños / Díá De Los Libros Day
Hairstyle Appreciation Day
International Jazz Day
Kiss of Hope Day
National Animal Advocacy Day
National Bubble Tea Day
National Honesty Day
National Military Brats Day
National Mr Potato Head Day
National Oatmeal Cookie Day
National PrepareAthon! Day
National Raisin Day
National Sarcoidosis Day
Samhain begins at sunset in the Southern hemisphere
Spank Out Day
Walpurgis Night
On this day in....

1492 – Spain gives Christopher Columbus his commission of exploration.

1789 – On the balcony of Federal Hall on Wall Street in New York City, George Washington takes the oath of office to become the first elected President of the United States.

1803 – The United States purchases the Louisiana Territory from France for $15 million, more than doubling the size of the young nation.

1859 - "A Tale of Two Cities" by Charles Dickens was first published in serial form in a literary magazine.

1885 – Governor of New York David B. Hill signs legislation creating the Niagara Reservation, New York's first state park, ensuring that Niagara Falls will not be devoted solely to industrial and commercial use.

1897 – J. J. Thomson of the Cavendish Laboratory announces his discovery of the electron as a subatomic particle, over 1,800 times smaller than a proton (in the atomic nucleus), at a lecture at the Royal Institution in London

1905 – Albert Einstein completes his doctoral thesis at the University of Zurich.

1927 – Douglas Fairbanks and Mary Pickford become the first celebrities to leave their footprints in concrete at Grauman's Chinese Theater in Hollywood.

1938 – The animated cartoon short "Porky's Hare Hunt" debuts in movie theaters, introducing Happy Rabbit (a prototype of Bugs Bunny).

1939 – The 1939-40 New York World's Fair opens and NBC inaugurates its regularly scheduled television service in New York City, broadcasting President Franklin D. Roosevelt's N.Y. World's Fair opening day ceremonial address.

1943 – The British submarine HMS Seraph surfaces near Huelva to cast adrift a dead man dressed as a courier and carrying false invasion plans. This was a great book, incidentally, The Man Who Never Was

1947 – In Nevada, Boulder Dam is renamed Hoover Dam for the second time.

1948 – In Bogotá, Colombia, the Organization of American States is established.

1952 - Anne Frank is published in English

1975 – Fall of Saigon: Communist forces gain control of Saigon. The Vietnam War formally ends with the unconditional surrender of South Vietnamese president Dương Văn Minh.

1993 – CERN announces World Wide Web protocols will be free.

2008 – Two skeletal remains found near Yekaterinburg, Russia are confirmed by Russian scientists to be the remains of Alexei and Anastasia, two of the children of the last Tsar of Russia, whose entire family was executed at Yekaterinburg by the Bolsheviks

2018 - NASA Voyager is 19 hrs 34 mins 38 secs of light-travel time from Earth



In my meanderings online over the weekend I came across the word "Ikigai (生き甲斐, pronounced [ikiɡai])" and learned it is a Japanese concept meaning "a reason for being". You might have encountered it as raison d'être – the basic reason for the existence of something or someone. Standard fare for those of us who spend time gazing at our navels [so to speak] and spend time pondering our existence and purpose, but what grabbed my attention was the illustration of where you Ikigai was located:








The idea, as I understand it, is to make three different lists of your values, things you like to do, and things that you are good at and then finding where they intersect. The diagram above pares it down more precisely into

Your passion -- what do you love
Your vocation – what are you good at
Your profession – what can you do that will generate income
Your mission -- what the world needs
To develop the answers to these questions takes a lot of curiosity – about new experiences, about yourself, about others. Maybe the reason I like the concept is that it encourages me to ask questions?

0 Comments

|

Add Comment

| Permalink | Monday, April 30, 2018

watching the moments




Today is the 6th day of the 17th week, the 27th day of the 4th month, the 117th day of 2018, and:

Babe Ruth Day – first celebrated in 1947
Day of Dialogue
Independence Day: Togo from France in 1960 and Sierra Leone from United Kingdom in 1961.
LGBT National Day of Silence
Matanzas Mule Day
Morse Code Day
National Arbor Day
National Devil Dog Cakes Day
National Hairball Awareness Day
National Little Pampered Dog Day
National Prime Rib Day
Undiagnosed Children's Awareness Day
World Design Day
On this day ...

1539 – Re-founding of the city of Bogotá, New Granada (now Colombia), by Nikolaus Federmann and Sebastián de Belalcázar.

1565 – Cebu is established becoming the first Spanish settlement in the Philippines.

1595 – The relics of Saint Sava are incinerated in Belgrade on the Vračar plateau by Ottoman Grand Vizier Sinan Pasha; the site of the incineration is now the location of the Church of Saint Sava, one of the largest Orthodox churches in the world, in retaliation for the Serbs in Banat uprising in 1594 using the portrait of Saint Sava on their war flags

1667 – John Milton, blind and impoverished, sells the copyright of Paradise Lost for £10.

1861 – American President Abraham Lincoln suspends the writ of habeas corpus [a guarantee against any detention that is forbidden by law].

1865 – The New York State Senate creates Cornell University as the state's land grant institution.

1972 - Apollo 16 returned to Earth after a manned voyage to the moon.

1981 – Xerox PARC introduces the computer mouse.

2005 – Airbus A380 aircraft had its maiden test flight.

2006 – Construction begins on the Freedom Tower (later renamed One World Trade Center) in New York City.



Quote of the day:
"Sometimes you will never know the value of a moment until it becomes a memory."
~ Dr. Seuss

In each day, there are 1,440 minutes, a very specific measurement of time. They glide past, flowing gently into that river of time that stretches both behind us and in front of us, each striking our spirit with an unnoticed little ping, insignificant and insubstantial for the most part. A moment is usually thought to be a less precise measurement of time – a medieval unit of time defined by the movement of a shadow on a sundial [which covered 40 moments in a solar hour] and today usually referring to a brief period of time or a specific point in time. Arguably, we don't remember "days" per se, we actually remember "moments" and we express it in days. For example, I remember the date of 06.27.2017 clearly [a specific point in time] – it was then that we learned my daughter had breast cancer – but I couldn't tell you what day of the week it was other than it was a workday because when she called and asked me to come to Mercy Hospital where she was waiting for a biopsy, I was here at work. I vividly remember what I did, and how I felt. Form this I deduce that activity and emotion are more captured in moments rather than minutes and it makes me look at the historical records I scan for what happened on this day a little differently from a matter of perspective rather than fact.. Makes me wonder if you can deliberately craft a moment into a memory.




When you reflect upon the past, which moments stand out for you?

0 Comments

|

Add Comment

| Permalink | Friday, April 27, 2018

never had a friend like ....




Today is the 5th day of the 17th week, the 26th day of the 4th month, the 116th day of 2018, and:

Audubon Day
Get Organized Day
Hug a Friend Day
Hug an Australian Day
International Girls in Information and Telecommunication
Lesbian Visibility Day
National Dissertation Day
National Help a Horse Day
National Kids and Pets Day
National Pretzel Day
National Richter Scale Day -- honoring the birth of the Richter Scale inventor, Charles F. Richter in 1900
National Static Cling Day -- https://www.youtube.com/watch?v=zME2nO7ALlI
Poem in your Pocket Day
Take Our Daughters and Sons to Work Day
Technologies Day
World Intellectual Property Day -- The Convention Establishing the World Intellectual Property Organization enters into force in 1970.
On this day ...

1336 – Francesco Petrarca (Petrarch) ascends Mont Ventoux.

1564 – Playwright William Shakespeare is baptized in Stratford-upon-Avon, Warwickshire, England (date of actual birth is unknown).

1607 - An expedition of English colonists went ashore at Cape Henry, Va., to establish the first permanent English settlement in the Western Hemisphere. (They later settled at Jamestown.)

1777 – Sybil Ludington, aged 16, rode 40 miles to alert American colonial forces to the approach of the British regular forces [take THAT Paul Revere!]

1803 – Thousands of meteor fragments fall from the skies of L'Aigle, France; the event convinces European scientists that meteors exist.

1933 – The Gestapo, the official secret police force of Nazi Germany, is established.

1956 – SS Ideal X, the world's first successful container ship, leaves Port Newark, New Jersey for Houston, Texas.

1958 – Final run of the Baltimore and Ohio Railroad's Royal Blue from Washington, D.C., to New York City after 68 years, the first U.S. passenger train to use electric locomotives.

1962 – NASA's Ranger 4 spacecraft crashes into the Moon.

1981 – Dr. Michael R. Harrison of the University of California, San Francisco Medical Center performs the world's first human open fetal surgery.

1986 – A nuclear reactor accident occurs at the Chernobyl Nuclear Power Plant in the Soviet Union (now Ukraine), creating the world's worst nuclear disaster.

1989 – The deadliest tornado in world history strikes Central Bangladesh, killing upwards of 1,300, injuring 12,000, and leaving as many as 80,000 homeless.

2018 - NASA Voyager is 19 hrs 34 mins 36 secs of light-travel time from Earth



Quote of the day:

"The unleashed power of the atom has changed everything save our modes of thinking and we thus drift toward unparalleled catastrophe."

~ Albert Einstein



Back in the late 1950's, when Ike was President of the US and the world seemed a much safer and simpler place, atomic power was portrayed as a huge genie that America had let out of the bottle. The destructive force that flattened Hiroshima and Nagasaki frightened everyone and there was a spate of grade B science fiction movies showing the consequences of radiation, thoughtful books picturing the end of the world, and elementary school students were drilled on how to "duck and cover" when the wailing alarms sounded – I don't remember what day of the week it was, but it was always at 1 PM when I was growing up. But there was also a lot of possibilities that were portrayed as a future of free, clean, limitless power for our homes and our cars. There was a bit of a problem about building nuclear power plants [NIMBY syndrome] but the real nail in the coffin at least in the US was first Three Mile Island topped off with Chernobyl and making the atom our friend doesn't seem to be on anyone's agenda these days








I think we need a safety breakthrough so we can let the genie out of the bottle granting those three wishs we were promised: power, well-being, and peace.

0 Comments

|

Add Comment

| Permalink | Thursday, April 26, 2018

04.25.2018




Today is the 4th day of the 17th week, the 25th day of the 4th month, the 115th day of 2018, and:

Administrative Professionals Day
Denim Day
DNA Day
East Meets West Day
Hairstylists Appreciation Day
International Guide Dog Day
International Marconi Day
International Noise Awareness Day
License Plates Day -- New York becomes the first U.S. state to require automobile license plates in 1901
National Crayola Day
National Golf Day
National Mani-Pedi Day
National Plumber's Day [AKA Hug A Plumber Day]
National Telephone Day
National Zucchini Bread Day
Parental Alienation Awareness Day
Red Hat Society Day
World Malaria Day
World Penguin Day
World Stationary Day
On this day in ...

1792 – Highwayman Nicolas J. Pelletier becomes the first person executed by guillotine.

1792 – "La Marseillaise" (the French national anthem) is composed by Claude Joseph Rouget de Lisle.

1829 – Charles Fremantle arrives in HMS Challenger off the coast of modern-day Western Australia prior to declaring the Swan River Colony for the United Kingdom.

1859 – British and French engineers break ground for the Suez Canal.

1916 – Anzac Day is commemorated for the first time on the first anniversary of the landing at ANZAC Cove.

1938 – US Supreme Court delivers its opinion in Erie Railroad Co VS Tompkins and overturns a century of federal common law. Afterwards in what came to be known as the Erie doctrine, Whether the federal court encounters a state law issue in diversity jurisdiction, supplemental jurisdiction, or bankruptcy jurisdiction, the federal court must honor state common law when deciding state law issue

1945 - Delegates from some 50 countries met in San Francisco to organize the United Nations.

1953 – Francis Crick and James Watson publish "Molecular Structure of Nucleic Acids: A Structure for Deoxyribose Nucleic Acid" describing the double helix structure of DNA.

1954 – The first practical solar cell is publicly demonstrated by Bell Telephone Laboratories.

1959 – The Saint Lawrence Seaway, linking the North American Great Lakes and the Atlantic Ocean, officially opens to shipping.

1960 – The United States Navy submarine USS Triton completes the first submerged circumnavigation of the globe.

1961 – Robert Noyce is granted a patent for an integrated circuit.

1983 – Pioneer 10 travels beyond Pluto's orbit.

2005 – The final piece of the Obelisk of Axum is returned to Ethiopia after being stolen by the invading Italian army in 1937.

2007 - The Dow Jones industrial average topped 13,000 for the first time, ending the day at 13,089.89.

2018 - NASA Voyager is 19 hrs 34 mins 36 secs of light-travel time from Earth

Quote of the day:
"We must not allow other people's limited perceptions to define us. "
~ Virginia Satir, American author and therapist, known especially for her approach to family therapy and her pioneering work in the field of family reconstruction therapy

There were a couple of really major upheavals from what we were being taught and this was one of them as heredity became a lot more complicated of a subject. I remember when DNA trickled into the consciousness of educators and we started hearing about it – it was about a decade after the paper when enough folks had poked at it that it was deemed worthy of being part of our learning. First it was the ability to determine exactly who fathered a child – the mother of a baby was always obvious but the father not so much. And then there was the question of who owned your genes – a question that I am not sure has been answered – and I remember vividly when DNA testing [and DNA profiling] in criminal investigations started over 30 years after the discovery. Nowadays we use DNA analysis routinely in fleshing out the past whether from learning who is related to whom or migrations patterns.. Figuring out who we are got really technical…..

Unless you are a penguin.




0 Comments

|

Add Comment

| Permalink | Wednesday, April 25, 2018

still musing....




Today is the 3rd day of the 17th week, the 24th day of the 4th month, the 114th day of 2018, and:

Armenian Genocide [AKA the Armenian Holocaust] Remembrance Day -- that started with the arrest of 250 Armenian intellectuals and community leaders in Istanbul on this day in 1915
National Pigs-in-a-Blanket Day
New Kids on the Block Day
Sauvignon Blanc Day
School Bus Drivers' Day
World Day for Laboratory Animals -- established in 1979 by the British National Anti-Vivisection Society (NAVS); this day was chosen as it marked the birthday of former NAVS president Hugh Dowding, 1st Baron Dowding.
World Meningitis Day
On this day in ....

1184 BC – Traditional date of the fall of Troy

1704 – The first regular newspaper in British Colonial America, The Boston News-Letter, is published.

1792 - The French national anthem, "La Marseillaise," was composed by Capt. Claude Joseph Rouget de Lisle.

1800 – The United States Library of Congress is established when President John Adams signs legislation to appropriate $5,000 to purchase "such books as may be necessary for the use of Congress".

1885 – American sharpshooter Annie Oakley is hired by Nate Salsbury to be a part of Buffalo Bill's Wild West.

1895 – Joshua Slocum, the first person to sail single-handedly around the world, sets sail from Boston, Massachusetts aboard the sloop "Spray".

1913 – The Woolworth Building, a skyscraper in New York City, is opened -- more than a century after its construction, it remains, at 792 feet (241 m), one of the 100 tallest buildings in the United States as well as one of the 30 tallest buildings in New York City.

1914 – The Franck–Hertz experiment, the first electrical measurement to clearly show the quantum nature of atoms, is presented to the German Physical Society.

1915 - The Ottoman Empire rounded up Armenian political and cultural leaders in Constantinople at the start of what many scholars regard as the first genocide of the 20th century, in which an estimated 1.5 million Armenians died.

1916 – Ernest Shackleton and five men of the Imperial Trans-Antarctic Expedition launch a lifeboat from uninhabited Elephant Island in the Southern Ocean to organise a rescue for the crew of the sunken Endurance.

1922 – The first segment of the Imperial Wireless Chain providing wireless telegraphy between Leafield in Oxfordshire, England, and Cairo, Egypt, comes into operation.

1923 – In Vienna, the paper Das Ich und das Es (The Ego and the Id) by Sigmund Freud is published, which outlines Freud's theories of the id, ego, and super-ego.

1952 - Vancouver actor Raymond Burr makes his TV acting debut on the Gruen Guild Playhouse in an episode titled, The Tiger; later stars in Perry Mason and Ironside series. Los Angeles, California

1962 - The Massachusetts Institute of Technology achieved the first satellite relay of a television signal.

1967 – Cosmonaut Vladimir Komarov dies in Soyuz 1 when its parachute fails to open. He is the first human to die during a space mission.

1990 – The Hubble Space Telescope is launched from the Space Shuttle Discovery.

Quote of the day:
"Is the life I'm living the life that wants to live in me?"
~ Parker Palmer, American author, educator, and activist who focuses on issues in education, community, leadership, spirituality and social change.

When I first read this, I read "Is the life I'm living the one I want to live?" – and that is a totally different question that is asked rather often. But this question is a bit different and there are concepts that I have to ponder –e.g. fate, destiny, karma, The Sacred Contract, reincarnation. It goes back to one of my core perplexities, the question that I have never been able to answer for myself as a person – what is my purpose? Of course, when I am feeling really down I question whether or not I actually a purpose, but usually I'm stuck with trying to figure out [1] what is [or was] it and [2] did I already complete it or am I still working on it? I think that for some their purpose is obvious but for most of us, we are kinda stumbling about in the dark trying to figure it out. Apparently I am not alone in this – if you google the question, you can find a plethora [like 204 million results] of questions to ask yourself, guidelines to follow to discover it – even a set of instructions at WikiHow!

One of the more attractive concepts of an afterlife [to me at least] that I have heard of is the idea that after you pass through the doorway we all must reach, you matter-of-factly sit down and do a full after action review of your life in light of what it was you should've or were meant to have accomplished and review your choices and the results of those choices. Having done that, you then assess your take-aways from this life and decide what the next step is, whether you need to come back and try to learn "it" [whatever it is] again and if so, what variables you want to try and tweak. I have joked that at some point I probably complained about having long, thick hair so in this life I have had to deal with thinning locks and have at least learned to stop complaining about that feature of my anatomy!

Oh well, some musing on not-Monday….




0 Comments

|

Add Comment

| Permalink | Tuesday, April 24, 2018

Monday musing....




Today is the 2nd day of the 17th week, the 23rd day of the 4th month, the 113th day of 2018, and:

English Language Day
English Muffin Day
German Beer Day
Impossible Astronaut Day -- Beware of the Silence
International Nose Picking Day
International Pixel-Stained Technopeasant Day – declared back in 2007 The movement was a strong disagreement with Howard V. Hendrix's [vice president of the Science Fiction and Fantasy Writers of America] open criticism of professional authors who released their works online for free and the day was created by Canadian author Jo Walton
Lovers' Day
Movie Theater Day
National Cherry Cheesecake Day
National Lost Dog Awareness Day
National Picnic Day
National Zucchini Bread Day
Saint George's Day -- celebrate with anything English including morris dancing and Punch and Judy shows
Slay a Dragon Day
Spanish Language Day
Take a Chance Day
Talk Like Shakespeare Day – the English actor, playwright, and poet died in 1616 at the age of 52
World Book Night
World Book and Copyright Day
World Book & Copyright Day
World Laboratory Day
On this day in ...

1348 – The founding of the Order of the Garter by King Edward III is announced on St. George's Day.

1635 – The first public school in the United States, Boston Latin School, is founded in Boston.

1914 – First baseball game at Wrigley Field, then known as Weeghman Park, in Chicago.

1954 - Hank Aaron of the Milwaukee Braves hit the first of his 755 major-league home runs in a game against the St. Louis Cardinals. (Aaron's career total is second only to Barry Bonds.)

1967 – Soyuz 1 (Russian: Союз 1, Union 1) a manned spaceflight carrying cosmonaut Colonel Vladimir Komarov is launched into orbit.

1985 – Coca-Cola changes its formula and releases New Coke. The response is overwhelmingly negative, and the original formula is back on the market in less than three months.

2005 – Co-founder Jawed Karim [Jawed] uploaded the first video to YouTube.com, titled "Me at the zoo"



How do we identify ourselves as male or female? I'm not talking about what drives attractiveness – whether or not a woman can feel sexy without pretty hair or good boobs -- but what actually defines one as male or female. When I had my hysterectomy back in the '90s, I was quietly informed by a co-worker that there were some men would not consider me a woman without a uterus and fallopian tubes. That didn't change how I see myself In today's story about a penile transfer, it is clear this man does not consider himself masculine without his equipment. So without the reproductive organs, am I and this vet actually eunuchs of some sort, neuters? Given that a person's sex is as much a social construct as a biological one, I'm not sure about that…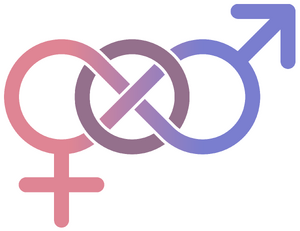 0 Comments

|

Add Comment

| Permalink | Monday, April 23, 2018

on this day....




Today is the 6th day of the 16th week, the 20th day of the 4th month, the 110th day of 2018, and:

Chinese Language Day
International Cli-Fi Day -- a day of public awareness about cli-fi novels and movies as ways to wake up humankind about the dangers we face from future global warming impact events
Lima Bean Respect Day
National Cheddar Fries Day
National Look Alike Day
National Pineapple Upside-down Cake Day
National Pot Smokers Day [known internationally as 420 Day] – no "420" was NOT a police code. I am still waiting for recreational week to be legal in MD.
National Teach Children to Save Day
Volunteer Recognition Day
On this day in ...

1303 – The Sapienza University of Rome is instituted by Pope Boniface VIII.

1534 - Jacques Cartier, who had likely accompanied Florentine explorer Giovanni da Verrazzano to Nova Scotia and Newfoundland, sets sail on a voyage with to Canada in two ships, with 61 men, commissioned by François I to find a passage to Asia

1535 – The sun dog phenomenon observed over Stockholm and depicted in the famous painting Vädersolstavlan.

1657 – Freedom of religion is granted to the Jews of New Amsterdam (later New York City).

1818 – The case of Ashford v Thornton ends, with Abraham Thornton allowed to go free rather than face a retrial for murder, after his demand for trial by battle is upheld. In June 1819, Lord Eldon, the Lord Chancellor, introduced a bill to abolish private appeals following acquittals, and also abolish trial by battle, which passed in great haste

1828 – René Caillié becomes the second non-Muslim to enter (and the first to return from) Timbuktu, following Major Gordon Laing.

1862 – Louis Pasteur and Claude Bernard complete the experiment falsifying the theory of spontaneous generation, replacing it with the theory of biogenesis [complex living things come only from other living things, by means of reproduction].

1865 – Astronomer Angelo Secchi demonstrates the Secchi disk, which measures water clarity, aboard Pope Pius IX's yacht, the L'Immaculata Concezion.

1884 – Pope Leo XIII publishes the encyclical Humanum genus -- principally a condemnation of Freemasonry as well as concepts and practices such as naturalism, popular sovereignty, and the separation of church and state.

1889 - Nazi leader Adolf Hitler was born in Braunau, Austria.

1902 – Pierre and Marie Curie refine radium chloride.

1912 – Opening day for baseball's Tiger Stadium in Detroit, and Fenway Park in Boston.

1972 - The manned lunar module from Apollo 16 landed on the moon.

The world of 1889 was relatively quiet, a common year starting on Tuesday of the Gregorian calendar and a common year starting on Sunday of the Julian calendar -- the Gregorian calendar was 12 days ahead of the Julian calendar -- and it started out with a total eclipse of the Sun is seen over parts of California and Nevada. There were events, but nothing that causes students to have to memorize that particular year There were a couple of births of note

Albert Jean Amateau, a Sephardic Jew in Milas, Turkey. He was a Turkish rabbi, lawyer, and activist promoting both ties between the US and Turkey as well as more Jews in the workplace and government (d. 1996)
Prince Erik, Duke of Västmanland (d. 1918), a Swedish and Norwegian prince, the third and youngest son of King Gustav V of Sweden and Victoria of Baden.
Marie-Antoinette de Geuser, French mystic (d. 1918) -- She was known as "Consummata". Being in close contact with the Carmelites, her state of health and the events of World War I did not allow her to take her vows
Tonny Kessler, Dutch footballer (d. 1960)
Adolf Hitler in the small Austrian town of Braunau am Inn, in Upper Austria on the Austrian-German border, the fourth of six children, to Alois Hitler and Klara Polzl.
There were no warnings, no dire predictions, no intimation the world was going to be put through a horrific holocaust and war a half of century later – in fact, the world looked pretty good from their perspective. There was only an infant crying in a crib, suckling at his mother's breast, sleeping with that angelic peace that all little babies have, and giving off that warm clean scent of a new person. Every parent gazes down on their child with pride and love; every parent feels a frisson of fear that they will fail in their stewardship, somehow damaging this precious little vessel of humanity with all their future potential . Parents are not in full control of their kids' choices, and as soon as they can think, parents may not even be within the sphere of influence – I can still remember with great clarity that moment of stunned realization that I could not force my 13 year old do his homework – and you constantly wonder if you could've done something different, been a better parent, helped your kids more.








By 1907, both of Hitler's parents were dead and the young man of 18 moved out into the unsuspecting world to meet his destiny.

0 Comments

|

Add Comment

| Permalink | Friday, April 20, 2018

and what will set you off?




Today is the 5th day of the 16th week, the 19th day of the 4th month, the 109th day of 2018, and:

Bicycle Day – after intentionally dosing himself with LSD, Hofmann experienced sudden and intense changes in perception. He asked his laboratory assistant to escort him home and, as use of motor vehicles was prohibited because of wartime restrictions, they had to make the journey on a bicycle.
Congenital Diaphragmatic Hernia Action Day
Get to Know Your Customers Day
Humorous Day – a day to find the funny side of things. Some have credited to Larry Wilde, Director of The Carmel Institute of Humor, as he had proclaimed April to be Humor Month back in 1976
International Pizza Cake Day -- multiple-layer pizza baked in a pot or cake pan. Recipes were posted online as early as April 2014 and the Phillsbury folks posted the recipe a few months later
John Parker Day – faced the British troops on the road to Concord and told his men "Stand your ground. Don't fire unless fired upon, but if they mean to have a war, let it begin here."
National Amaretto Day
National Ask an Atheist Day
National DARE Day
National Garlic Day
National Hanging Out Day
National High Five Day
National Stress Awareness Day
Oklahoma City Bombing Commemoration Day – In 1995 the Alfred P. Murrah Federal Building in Oklahoma City, USA, is bombed, killing 168 people including 19 children under the age of six.
On this day in ...

1529 – Beginning of the Protestant Reformation: After the Second Diet of Speyer bans Lutheranism, a group of rulers (German: Fürst) and independent cities protests the reinstatement of the Edict of Worms.

1770 – Captain James Cook, still holding the rank of lieutenant, sights the eastern coast of what is now Australia.

1775 - British troops fire on American minutemen, starting a seven year conflict between Britain and the Thirteen Colonies

1782 – John Adams secures the Dutch Republic's recognition of the United States as an independent government. The house which he had purchased in The Hague, Netherlands becomes the first American embassy.

1818 – French physicist Augustin Fresnel signs his preliminary "Note on the Theory of Diffraction" (deposited on the following day). The document ends with what we now call the Fresnel integrals.

1897 - The first Boston Marathon was run.

1933 - The United States went off the gold standard.

1943 – Albert Hofmann deliberately doses himself with LSD for the first time, three days after having discovered its effects on three days earlier

1961 - The Federal Communications Commission authorized regular FM stereo broadcasting starting on June 1, 1961.

1971 – Launch of Salyut 1, the first space station.

1975 – India's first satellite Aryabhata launched in orbit from Kapustin Yar, Russia.

1987 – The Simpsons first appear as a series of shorts on The Tracey Ullman Show, first starting with Good Night.

2001 - The Mel Brooks musical "The Producers" opened on Broadway.

2011 – Fidel Castro resigns as First Secretary of the Communist Party of Cuba after holding the title since July 1961.



It's the little things that get you, that one step you take that is one step too far. A scholar and his works is banned and a religious movement is born in the protests that ensue as rulers attempt to enforce an old religious decree and the Roman Catholic Church loses its monopoly in western culture. A middle-aged man, tired and ill, looks at a column of soldiers and decides he and his men will not give way and a new country breaks away from a vast colonial power. A scientist decides to test the new substance he discovered on himself and twenty years later the counter culture swept an entire generation's imagination. And we learned to never trust anyone over 30. And we only see these moments as pivotal in retrospect and we are left speculating about the back story



So too, we make decisions in our private lives, irrevocable choices that may seem trivial at the time but are precipitating factors, a pebble that got shifted and gets magnified into an avalanche. I used to tell my kids it was Mom's law of relationships: for every action there was an opposite but not necessarily equal reaction. You make an offhand comment and lo! A huge cyclone of argument, dissension and hurt feelings is whirling about your ears. You sacrifice a great deal to help out and no one even notices. That's why karma [and Lady Luck] is so arbitrary and chancy – you just don't know what will happen




0 Comments

|

Add Comment

| Permalink | Thursday, April 19, 2018

not Peter Pan




[or even one of the lost boys or girls]

Today is the 4th day of the 16th week, the 18th day of the 4th month, the 108th day of 2018 [with 250 shopping days left before Christmas], and:

Adult Autism Awareness Day
Independence Day: Zimbabwe from the United Kingdom in 1980.
International Amateur Radio Day
National Animal Crackers Day -- since their start in 1903, there have been 37 different animals included in Barnum's Animal Crackers
National Lineman Appreciation Day – this is a tough job and very physical. My maternal grandfather was a lineman until he suffered a massive heart attack and had to retire, dying two years before I was born.
National Stress Awareness Day [always the day after Income Tax Payment Day in the US]
National Velociraptor Awareness Day – a holiday that seemingly was born of social media
Newspaper Columnists' Day
World Amateur Radio Day
World Heritage Day [AKA International Day for Monuments and Sites]
On this day in ...

1506 – The cornerstone of the current St. Peter's Basilica is laid.

1521 – Trial of Martin Luther begins its second day during the assembly of the Diet of Worms. He refuses to recant his teachings despite the risk of excommunication.

1738 – Real Academia de la Historia ("Royal Academy of History") is founded in Madrid.

1775 - Paul Revere began his ride from Charlestown to Lexington warning American colonists that the British were coming.

1912 – The Cunard liner RMS Carpathia brings 705 survivors from the RMS Titanic to New York City.

1923 – The first baseball game was played at Yankee Stadium in the Bronx, with New York beating the Boston Red Sox 4-1.

1925 – The International Amateur Radio Union is formed in Paris.

1930 – The British Broadcasting Corporation announced that "there is no news" in their evening report.

1946 - The League of Nations went out of business.

1955 - the human race got a little dumber as eminent scientist Dr Albert Einstein dies in hospital aged 76.

2011 - Standard & Poor's lowered its long-term outlook for the U.S. government's fiscal health from "stable" to "negative" citing governance and policy-making stability as well as revenues

2012 - Dick Clark, the TV host and producer who helped bring rock 'n' roll into the mainstream on "American Bandstand" and rang in the New Year for the masses at Times Square, died at age 82.


Quote of the day:
"The turning point in the process of growing up is when you discover the core of strength within you that survives all hurt."
~ Max Lerner, Russian-born American journalist and educator known for his controversial syndicated column

I remember the specific turning point when I grew up, although surprisingly, I don't remember the exact date although I know it was in the fall of 1972. I had married in August and a month later we decided to use the rhythm method of birth control because I had to go off the pill due to hypoglycemia and my husband didn't want to use condoms [saying it would be like taking a shower with a raincoat on]. I missed my next period and went to the gynecologist who informed me my cervix was blue, which meant I was pregnant and due on July 4th [Tom arrived on the 14th]. I remember sitting in his office just staring at Dr Beck as the realization washed over me that I was now and for the next 18+ years totally responsible for a life I was going to bring into this world. At that moment, I could actually feel the doors slamming shut behind me and I knew I was now irrevocably an adult. There was no going back -- I could only move forward into this new role. In some ways that realization that I had to grow up caused the subsequent divorce from the baby's father. Bob just never seemed to me that he grasped how profoundly life had shifted for me and I became increasingly impatient at his immaturity and lack of comprehension thateverything had changed. Bob, of course, was infuriated and frustrated that I had changed from the impulsive girl he married into this woman so concerned with planning and detail -- and the differences became irreconcilable.






OTOH: I think "growing up" gets a bad rap as it seems to have become synonymous with not being able to play anymore, or to be so steeped in "real life" as to deny fantasy, stifle imagination, and plod through everyday living without dancing [either literally or figuratively]. OTOH: I think too much about consequences and am too aware of irrevocable choices to be truly impetuous anymore, and I miss that quality of spontaneity.

0 Comments

|

Add Comment

| Permalink | Wednesday, April 18, 2018

chit-chat






Today is the 3rd day of the 16th week, the 17th day of the 4th month, the 107th day of 2018, and:

Bat Appreciation Day
Blah Blah Blah Day
Elllis Island Family History Day
Herbalist Day
Income Tax Party Day
International Haiku Poetry Day
Malbec World Day
National Cheeseball Day
National Kickball Day
World Hemophilia Day
On this day ...

1397 – Geoffrey Chaucer tells The Canterbury Tales for the first time at the court of Richard II. Chaucer scholars have also identified this date (in 1387) as the start of the book's pilgrimage to Canterbury

1492 – Spain and Christopher Columbus sign the Capitulations of Santa Fe for his voyage to Asia to acquire spices.

1851 - James Smith launches his square-rigged clipper ship Marco Polo at Marsh Creek, Courtenay Bay; named for its full-length figurehead of the famous Venetian traveler; built with the body of a cargo ship above the water line and the configuration of a much-faster clipper ship below; soon sets a record for the passage from Saint John to Liverpool at 15 days; 1852 The Fastest Ship in the World sets a new speed record circumnavigating the globe from Liverpool to Australia and around in only five months and 21 days

1907 - The Ellis Island immigration center processes 11,747 people, more than on any other day

1951 – The Peak District becomes the United Kingdom's first National Park.

1951 - Baseball Hall of Famer Mickey Mantle made his major league debut with the New York Yankees.

1961 – Bay of Pigs Invasion: A group of Cuban exiles financed and trained by the CIA lands at the Bay of Pigs in Cuba with the aim of ousting Fidel Castro.

1964 - The Ford Motor Co. unveiled the Mustang

1970 – The ill-fated Apollo 13 spacecraft returns to Earth safely.

1973 - FedEx, then known as Federal Express, began operations.

1982 - Constitution - Queen Elizabeth II signs the Royal Proclamation of Canada's constitution in a ceremony on Parliament Hill; brings into force the Constitution Act, 1982, effective April 18; ends British authority in Canada, replaces BNA Act; incorporates the Canadian Charter of Rights and Freedoms; Canada remains a constitutional monarchy and member of the Commonwealth. Section 15 of the Charter, on Equality Rights, will officially come into force three years later, on April 17, 1985.

2001 - Barry Bonds of the San Francisco Giants hit his 500th career home run, becoming the 17th major leaguer to reach the mark.

2014 – NASA's Kepler space observatory confirms the discovery of the first Earth-size planet in the habitable zone of another star.



During the course of the day, I am on social media, sharing stories that I find interesting, making comments on others' stories. Does this constitute interaction? Is this "small talk"?



I'm not actually sure that it does – certainly it doesn't help me indulge in the kind of chit-chat that lubricates social interactions between those who are acquaintances and/or strangers. Maybe it has to do with charisma – I figured out a long time ago that I hadn't rolled a high number in that category – but I am pretty much in awe at those who seem to maintain a casual flow of conversation. Me? I tend to ask questions. If the person wants to talk, then the conversation flows, if they aren't in the mood it quickly turns into an awkward interrogation and I eventually shut up. Sometimes the person does talk, and then I ask more questions and I listen, although I always worry that I am hijacking their story when I counter with a story of my own. Conversely as a person who asks questions usually, I am not terribly good at answering them. It isn't so much that I think they are prying as I just don't know if what I am saying is of any real interest, if that makes sense, and I grow shy and start to be quiet. There seems to be two exceptions to that pattern: when I know someone very well, we just prattle on with ease, or when I am talking to complete strangers I am very good at introductions and ice-breaking.



And social media – or what I call my 2nd Life [Facebook, Twitter, Linked-in, games, SL, blogging] – doesn't seem to have changed that at all.








I need to reboot I think….



0 Comments

|

Add Comment

| Permalink | Tuesday, April 17, 2018

Monday




Today is the 2nd day of the 16th week, the 16th day of the 4th month, the 106th day of 2017, and:

Boston Marathon Day ((I don't run))
Day of the Mushroom ((are they related to Triffids?))
Emancipation Day -- April 15 is a Sunday and since April 16 is a legal holiday in the District of Columbia where the IRS headquarters are so it gives you an extra day to file.
Foursquare Day -- an homage to Foursquare, a location-based social networking service that lets users "check in" to various eating and drinking establishments
National Bean Counter Day ((of all the things that you can count, did you ever wonder why beans get counted?))
National Eggs Benedict Day ((love that sauce))
National Healthcare Decisions Day ((check -- I did a colonoscopy "consult"))
National Librarian Day ((so read))
National Orchid Day ((the flower not the color))
National Wear Your Pajamas to Work Day ((how'd that work out for you?))
Patriots' Day -- a holiday commemorating the battles of Lexington and Concord, which took place on April 19, 1775. ((so why do it today instead of on Thursday?))
Save the Elephant Day ((you can watch a movie -- yeah that will really help))
Teach Your Daughter to Volunteer Day ((would rather she pursue her dreams))
On this day in ...

1457 BC – Likely date of the Battle of Megiddo between Thutmose III and a large Canaanite coalition under the King of Kadesh, the first battle to have been recorded in what is accepted as relatively reliable detail.

1582 – Spanish conquistador Hernando de Lerma founds the settlement of Salta, Argentina.

1780 – The University of Münster in Münster, North Rhine-Westphalia, Germany is founded.

1853 – The first passenger rail opens in India, from Bori Bunder, Bombay to Thane.

1858 – The Wernerian Natural History Society, a former Scottish learned society, is wound up.

1881 – In Dodge City, Kansas, Bat Masterson fights his last gun battle.

1908 – Natural Bridges National Monument is established in Utah.

1910 – The oldest existing indoor ice hockey arena still used for the sport in the 21st century, Boston Arena, opens for the first time.

1943 – Albert Hofmann accidentally discovers the hallucinogenic effects of the research drug LSD. He intentionally takes the drug three days later on April 19.

1947 – Bernard Baruch first applies the term "Cold War" to describe the relationship between the United States and the Soviet Union.

1962 - Bob Dylan debuted his song "Blowin' in the Wind" at Gerde's Folk City in New York.

1964 - "The Rolling Stones (England's Newest Hitmakers)," the band's debut album, was released.

1972 – The launch of Apollo 16 from Cape Canaveral, Florida.

1990 – "Doctor Death", Jack Kevorkian, participates in his first assisted suicide.

2012 – The Pulitzer Prize winners were announced, it was the first time since 1977 that no book won the Fiction Prize.



I am positive that it was important for every cell phone to blare out an alert that there was flash flood warning before 4:30 AM








Monday. What more can I say?

0 Comments

|

Add Comment

| Permalink | Monday, April 16, 2018

when a month starts on a Sunday....




Today is the 6th day of the 15th week, the 13th day of the 4th month, the 103rd day of 2018, and:

American Immigration Lawyers Association Day of Action
Blame Someone Else Day
International Skeptics Day
Make Lunch Count Day
National Donate Life (Blue and Green) Day
National Peach Cobbler Day
Scrabble Day
Thomas Jefferson Day – the 3rd president was born in 1743. It was recognized as a holiday by FDR back in 1938, although it never made it to the federal holidays like Washington's and Lincoln's birthdays
On this day in ...

1204 – Constantinople falls to the Crusaders of the Fourth Crusade, temporarily ending the Byzantine Empire.

1613 – Samuel Argall captures Native American princess Pocahontas in Passapatanzy, Virginia to ransom her for some English prisoners held by her father; she is brought to Henricus as hostage.

1742 – George Frideric Handel's oratorio Messiah makes its world-premiere in Dublin, Ireland.

1829 – The Roman Catholic Relief Act 1829 gives Roman Catholics in the United Kingdom the right to vote and to sit in Parliament.

1870 – The New York City Metropolitan Museum of Art is founded.

1943 – The Jefferson Memorial is dedicated in Washington, D.C., on the 200th anniversary of President Thomas Jefferson's birth.

1960 – The United States launches Transit 1-B, the world's first satellite navigation system.

1970 – An oxygen tank aboard the Apollo 13 Service Module explodes, putting the crew in great danger and causing major damage to the Apollo Command/Service Module (codenamed "Odyssey") while en route to the Moon.

1974 – Western Union (in cooperation with NASA and Hughes Aircraft) launches the United States' first commercial geosynchronous communications satellite, Westar 1.

1997 – Tiger Woods becomes the youngest golfer to win the Masters Tournament.

2017 – The US drops the largest ever non-nuclear weapon on Nangarhar Province, Afghanistan.



Quote of the day:

"In my real life, I see people who are really enjoying their lives - I mean, really enjoying their lives - and they take joy in their daily obligations; they just do. And I believe that at a certain point, you've got to choose to be that way. You choose to approach your life that way. Or it's all kind of a drag until Friday"

~ Holly Hunter, American actress and producer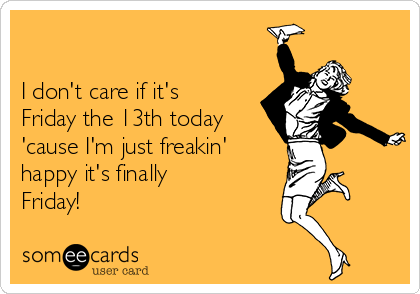 *sighs*

So yeah, I have to agree that it is kind of a drag until Friday….



0 Comments

|

Add Comment

| Permalink | Friday, April 13, 2018

RIP




Yesterday there was news of an action by the President, improbably named Executive Order Reducing Poverty in America by Promoting Opportunity and Economic Mobility, that basically labelled all assistance "welfare" and proclaimed that all "able-boded" adults would be required to work. And I thought of my cousin Dougy.

If you looked at this man you would see a former body builder who had kept his frame relatively well with strong arms and broad shoulders. He had a shock of blond hair [assisted with a bit of peroxide], bright blue eyes and a healthy tan. If you were told that this man was on SSI and getting disability? You would be appalled and righteous anger would well up. Except…..

Dougy was a superb athlete in school, a star lacrosse player who was offered scholarships to college, but had no interest in advanced schooling. He happily went to work in construction, playing semi- pro lacrosse, doing his share of carousing. He was all set to be the kind of blue-collar male that abounded in the area I grew up in [east Baltimore County, MD] – hard working, hard playing, eventually raising a family…. Until one day at work a ladder collapsed and he fell three stories and broke his back. The doctors were able to repair the break, but they couldn't fix the damage. The company offered him an annuity or a one-time disbusrsment as a settlement, and he took the money. And the problems started because he couldn't work. He could benchpress weights, but couldn't lift anything over a certain amount so physical jobs were out of the question. He couldn't sit or stand for any amount of time so office or retail work was out of the question. And he was in continual pain, which worsened as the years passed, going from doctor to doctor seeking relief then escape in drugs. The settlement money ran out and he went on disability. Dougy looked the part of an "able-bodied" man, but he simply wasn't and without the safety net, I don't know how he or the family would've been able to cope. With all the talk of an "opioid crisis" the pain medications that he needed just to face the day were becoming more difficult to get and their price was increasing – at 59 there didn't seem to be a lot of options for him other than disability.

And Tuesday night, he laid down to try and get some sleep and never woke back up.

Like all of us Dougy had flaws and his journey caused much heartbreak and dissension in the family that cannot be ignored as they grieve, as the extended family grieves. He is the first of my cousins, my generation of the family, to die – I am the oldest of the group and his sister is the younges and our ages span a decade and a half. We were never "close" but learning that he is gone has filled me with grief – and deep sympathy for his siblings who just lost their mother and his father who at 90 must bury his son. And I will always remember my cousin as he was in those golden years – perfectly content with his place on the wheel of life and enjoying it with zest.




Good-bye Dougy


0 Comments

|

Add Comment

| Permalink | Thursday, April 12, 2018

who do you trust?






Today is the 4th day of the 15th week, the 11th day of the 4th month, the 101st day of 2018, and:

Barbershop Quartet Day:
Independence Day: Lithuania from the Soviet Union in 1990
International Louie Louie Day
Johnny Appleseed Day
National Bookmobile Day
National Cheese Fondue Day
National Eight-Track Tape Day
National Pet Day
National Teach Children To Save Day
School Librarians' Day
Submarine Day
World Parkinson's Disease Day
On this day in ...

1702 – The Daily Courant, England's first national daily newspaper is published for the first time.

1851 – The first performance of Rigoletto by Giuseppe Verdi takes place in Venice.

1888 – The Great Blizzard of 1888 begins along the eastern seaboard of the United States, shutting down commerce and killing more than 400.

1927 – In New York City, Samuel Roxy Rothafel opens the Roxy Theatre.

1983 – Pakistan successfully conducts a cold test [test of a nuclear bomb minus the fissionable core] of a nuclear weapon, the outcome of Project-706, who's roots lay in scientists' fears since 1967 that India was also developing nuclear weapons of its own.

1999 – Infosys becomes the first Indian company listed on the NASDAQ stock exchange.

2018 - NASA Voyager is 19 hrs 34 mins 41 secs of light-travel time from Earth

Quote of the day:
"We're never so vulnerable than when we trust someone - but paradoxically, if we cannot trust, neither can we find love or joy."
~ Walter Anderson, American painter, writer, and dabber

Who do you trust? Do you trust the government of your country, the rule of law to keep a strong man from taking over? Do you trust your local government to administer infrastructure and justice equitably? Do you trust the media or social media to inform you? Do you trust your teachers to give you the education you need to succeed? Do you trust your boss, your workplace to give you a chance to contribute and to make a sustainable living? Do you trust your creditors to apply your payments and report your credit rating accurately? Do you trust your pastor or priest to be Christian, if you are Christian, or your spiritual leader to be a good person? Do you trust your family to accept you as you are? Do you trust your friends with your well-being? Do you trust someone you've met at church, at school, at a bar, online?







Interesting question isn't it?

0 Comments

|

Add Comment

| Permalink | Wednesday, April 11, 2018

it's not fair




Today is the 3rd day in the 15th week, the 10th day in the 4th month, the 100th day of 2018, and:

ASPCA (American Society for the Prevention of Cruelty to Animals) Day -- founded in New York City by Henry Bergh in 1866
Encourage a Young Writer Day
Equal Pay Day -- symbolizing how far into the year women must work to earn what men earned in the previous year.
Free Cone Day (Ben & Jerrys)
Golfer's Day
International Be Kind to Lawyers Day
National Cinnamon Crescent Day
National Farm Animals Day
National Library Workers Day
National Library Day
Safety Pin Day
Salvation Army Founders' Day
Siblings Day [AKA National Siblings Day or National Sibling Day] - originally conceived by Claudia Evart to honor the memory of her brother and sister, both of whom died at early ages. The Siblings Day Foundation was incorporated in 1997 and achieved non-profit status in 1999
On this day in ...

837 – Halley's Comet makes its closest approach to Earth at a distance equal to 0.0342 AU (5.1 million kilometres/3.2 million miles).

1710 – The Statute of Anne, the first law regulating copyright, comes into force in Great Britain.

1815 – The Mount Tambora volcano begins a three-month-long eruption, lasting until July 15. The eruption ultimately kills 71,000 people and affects Earth's climate for the next two years.

1858 – After the original Big Ben, a 14.5 tonnes (32,000 lb) bell for the Palace of Westminster, had cracked during testing, it is recast into the current 13.76 tonnes (30,300 lb) bell by Whitechapel Bell Foundry.

1872 – The first Arbor Day is celebrated in Nebraska.

1912 – RMS Titanic sets sail from Southampton, England on her maiden and only voyage. I was thoroughly bemused a few years back as we observed the centennial of the Titanic to find that a large number of folks thought it was only a movie….

1916 – The Professional Golfers' Association of America (PGA) is created in New York City.

1925 – The Great Gatsby by F. Scott Fitzgerald is first published in New York City, by Charles Scribner's Sons.

1970 – Paul McCartney announces that he is leaving The Beatles for personal and professional reasons.

1971 – Ping-pong diplomacy: In an attempt to thaw relations with the United States, China hosts the U.S. table tennis team for a week-long visit. One of my favorite tall tales from my father was that he was part of this group....



Quote of the day:

"It is said that power corrupts, but actually it's more true that power attracts the corruptible. The sane are usually attracted by other things than power."

~ David Brin, American scientist and author of science fiction who has received the Hugo, Locus, Campbell and Nebula Awards



Judging by the antics of our politicians? Just substitute either "fame" or "riches" for "power" and there you have the description of what is really wrong with our society at the moment because some folks think they are above the law.




0 Comments

|

Add Comment

| Permalink | Tuesday, April 10, 2018

TGIF




Today is the 6th day of the 14th week, the 6th day of the 4th month, the 96th day of 2018, and:

Army Day
Church of the Latter Day Saints Day
Drowsy Drivers Awareness Day
Fresh Tomato Day
Hospital Admitting Clerks Day
Hostess Twinkie Day [AKA National Twinkie Day]
International Day of Sport for Development and Peace
Jump Over Things Day
National Caramel Popcorn Day
National Kids Yoga Day
National Pie Day
National Siamese Cat Day
National Student Athlete Day
National Tartan Day -- a celebration of Scottish heritage on the date on which the Declaration of Arbroath was signed in 1320
National Walk to Work Day
New Beer's Eve
Plan Your Epitaph Day
Poet in a Cupcake Day
Sorry Charlie Day [AKA Charlie the Tuna Day]
Student Government Day
Teflon Day
On this day in ...

1327 – The poet Petrarch first sees his idealized love, Laura, in the church of Saint Clare in Avignon.

1652 – At the Cape of Good Hope, Dutch sailor Jan van Riebeeck establishes a resupply camp that eventually becomes Cape Town.

1808 – John Jacob Astor incorporates the American Fur Company, that would eventually make him America's first millionaire.

1830 – Church of Christ, the original church of the Latter Day Saint movement, is organized by Joseph Smith and others at either Fayette or Manchester, New York.

1860 – The Reorganized Church of Jesus Christ of Latter Day Saints, later renamed Community of Christ, is organized by Joseph Smith III and others at Amboy, Illinois.

1861 – First performance of Arthur Sullivan's debut success, his suite of incidental music for The Tempest, leading to a career that included the famous Gilbert and Sullivan operas.

1869 – Celluloid is patented. The main use was in movie and photography film industries, which used only celluloid film stock prior to the adoption of acetate safety film in the 1950s. Celluloid is highly flammable, difficult and expensive to produce and no longer widely used, although its most common uses today are in table tennis balls, musical instruments, and guitar picks

1893 – Salt Lake Temple of The Church of Jesus Christ of Latter-day Saints is dedicated by Wilford Woodruff.

1896 – In Athens, the opening of the first modern Olympic Games is celebrated, 1,500 years after the original games are banned by Roman emperor Theodosius I.

1909 – explorers Robert E. Peary and Matthew A. Henson became the first men to reach the North Pole. The claim, disputed by skeptics, was upheld in 1989 by the Navigation Foundation.

1926 – Varney Airlines makes its first commercial flight (Varney is the root company of United Airlines).

1947 – The first Tony Awards are presented for theatrical achievement.

1965 – Launch of Early Bird, the first commercial communications satellite to be placed in geosynchronous orbit.

1973 – Launch of Pioneer 11 spacecraft.

1973 – The American League of Major League Baseball begins using the designated hitter.

1974 – The Swedish pop band ABBA wins the Eurovision Song Contest with the song "Waterloo", launching their international career.

1983 - Interior Secretary James Watt banned the Beach Boys from the 4th of July celebration on the Washington Mall, saying rock 'n' roll bands attract the "wrong element."

1998 – Pakistan tests medium-range missiles capable of reaching India.



Quote of the day:

"Not for nothing is their motto TGIF – 'Thank God It's Friday.' They live for the weekends, when they can go do what they really want to do."

~ Richard Nelson Bolles, Episcopal clergyman and the author of the best-selling job-hunting book, What Color is Your Parachute?








I don't even care that snow and wintry mix is forecast for the weekend….



0 Comments

|

Add Comment

| Permalink | Friday, April 6, 2018

too much chatter




Today is the 5th day of the 14th week, the 5th day of the 4th month, the 95th day of 2017, and:

Accelerate ACL Awareness Among Young Women Day
Bell Bottoms Day
Go for Broke Day
Gold Star Spouses Day
National Alcohol Screening Day
National Burrito Day
National Caramel Day
National Dandelion Day
National Deep Dish Pizza Day
National Fun at Work Day
National Raisin and Spice Bar Day
Read a Road Map Day
On this day in ...

1566 – Two-hundred Dutch noblemen, led by Hendrick van Brederode, force themselves into the presence of Margaret of Parma and present the Petition of Compromise, denouncing the Spanish Inquisition in the Seventeen Provinces.

1609 – Daimyo (Lord) Shimazu Tadatsune of the Satsuma Domain in southern Kyūshū, Japan, completes his successful invasion of the Ryūkyū Kingdom in Okinawa.

1614 – Pocahontas, daughter of the leader of the Powhatan tribe, married English colonist John Rolfe in Virginia

1722 – The Dutch explorer Jacob Roggeveen discovers Easter Island.

1792 – United States President George Washington exercises his authority to veto a bill, the first time this power is used in the United States. The vetoed bill outlined a new apportionment formula establishing how Congress divided seats in the House of Representatives among the states based on the US census figures. President Washington thought the bill gave an unfair advantage to the northern states

1900 – Archaeologists in Knossos, Crete, discover a large cache of clay tablets with hieroglyphic writing in a script they call Linear B [a syllabic script that was used for writing Mycenaean Greek, the earliest attested form of Greek which predates the Greek alphabet by several centuries]

1904 – The first international rugby league match is played between England and an Other Nationalities team (Welsh & Scottish players) in Central Park, Wigan, England.

1915 – Boxing challenger Jess Willard knocks out Jack Johnson in Havana, Cuba to become the Heavyweight Champion of the World.

1922 – The American Birth Control League, forerunner of Planned Parenthood, is incorporated.

1933 – U.S. President Franklin D. Roosevelt signs two executive orders: 6101 to establish the Civilian Conservation Corps, and 6102 "forbidding the Hoarding of Gold Coin, Gold Bullion, and Gold Certificates" by U.S. citizens.

1958 – Ripple Rock blown up with 1.2 tons of Nitramex, in world's largest non-nuclear explosion to date; the reef was a shipping hazard just below the surface of Seymour Narrows near Campbell River that had sunk or damaged 119 vessels and caused the death of over 100 people. Captain George Vancouver called the narrows "one of the vilest stretches of water in the world."

1976 - Billionaire Howard Hughes died on a plane flying him from Acapulco, Mexico, to Houston, in Texas, for medical treatment at the Methodist Hospital. His estate took 34 years to settle. ((Unfortunately, he was not on the branch of the Hughes family that I was born into))

1987 - Fox Broadcasting Co. made its prime-time TV debut.

2018 - NASA Voyager is 19 hrs 34 mins 48 secs of light-travel time from Earth

2063 - the warp 1 flight of the Phoenix and the first open contact between Humans and Vulcans in Bozeman, Montana.



I talk too much. Always have. In elementary school my desk would be put out in the hall because I was constantly chattering to kids beside me, behind me, in front of me and this bad habit was never successfully broken so that if I fall quiet, it is commented on. You see, even if I am not directing comments to a person, or If no one talks to me, I talk to inanimate objects – my computer is the main recipient this day of muttered exclamations and questions as it either displays information or just doesn't perform up to my level. All this can make me an uncomfortable person to be around when others are trying to concentrate, and now and then, I have to be reminded that I am getting too comfortable and my mouth is running. That on top of my music playing can make working around me a challenge at times. When I had my own office I could shut my door, but sitting out in the middle of the floor in a cubicle means that everyone has to hear me. Of course such reminders, no matter how tactfully handled [given that I am not always amendable to subtle hints], do tend to hurt my feelings and make me feel both guilty for being a nuisance and annoyed that I am not "loved" as I am. But silence makes me feel isolated and alone. It is hard to shut down and live in quiet.




0 Comments

|

Add Comment

| Permalink | Thursday, April 5, 2018

so who are you?




Today is the 4th day of the 14th month, the 4th day of the 4th month, the 94th day of 2018, and:

Hug a Newsperson Day
International Carrot Day
International Day for Mine Awareness& Assistance in Mine Action
Jeep 4x4 Day
National Cordon Bleu Day
National Day of Hope
National Grammar Day -- designated in 2008 and established by Martha Brockenbrough, author of "Things That Make Us [SIC]" and founder of the Society for the Promotion of Good Grammar
National Tell a Lie Day
National Walking Day
Paraprofessional Appreciation Day
Victims of Violence Wholly Day
Vitamin C Day
Walk Around Things Day
Whole Grain Sampling Day
World Rat Day
On this day in ...

51 – Nero, later to become Roman emperor, is given the title princeps iuventutis (head of the youth).

306 – Martyrdom of Saint Adrian of Nicomedia -- a Herculian Guard of the Roman Emperor Galerius Maximian who converted to Christianity and was immediately imprisoned and executed

852 – Croatian Knez Trpimir I issues a statute, a document with the first known written mention of the Croats name in Croatian sources.

1493 – Explorer Christopher Columbus arrives back in Lisbon, Portugal, aboard his ship Niña from his voyage to what are now The Bahamas and other islands in the Caribbean.

1519 – Hernán Cortés arrives in Mexico in search of the Aztec civilization and its wealth.

1837 – The city of Chicago is incorporated.

1966 – In an interview in the London Evening Standard, The Beatles' John Lennon declares that the band is "more popular than Jesus now".

1986 – The Soviet Vega 1 begins returning images of Halley's Comet and the first images of its nucleus.

2018 - NASA Voyager is 19 hrs 34 mins 49 secs of light-travel time from Earth. Each day, Voyager 1 travels ~1,474,000 km, & I travel ~1,338,000 km farther from the Sun, while Earth travels ~2,573,000 km around the Sun. That's why it seems to get closer at certain times of year



Quote of the day:

"To know what you prefer, instead of humbly saying Amen to what the world tells you you ought to prefer, is to have kept your soul alive."

~ Robert Louis Stevenson, An Inland Voyage



There is a singer [Nad Gough -- while not one of the best vocalists in world, he has an earthy vibe coupled with a buoyant sense of showmanship and some original works interspersed with the covers] in Second Life who won me over completely when he sang "who do you be when you don't want to be who they want you to be?" Like Stevenson, Nad seemed to be saying the essential "you" has to transcend the roles that life forces you into. You know, the categories we all are defined by – here is a list of some of the ones that I have fit into: daughter, niece, granddaughter, cousin, friend, opponent, wife, mother, student, worker bee, lover, executive, ex, Catholic, free agent, speaker, fan …. Those are the ones that I can come up with quickly -- you get the idea and I am quite sure the list that you have is just as long. Every single one of these roles has definitions, expectations, and responsibilities that from the time you are born to the time that you die crowd about you, obscuring who you actually are..



And who am I? I am the sum total of my choices made over the years. Sometimes I fit in the definitions of the various categories, but I think more often I did not. Sometimes I met the expectations, sometimes I did not. Most of the time I feel I met the responsibilities, but not all of the time and there are those who would argue with me on how well I did. But each time I made a choice, and I have lived with the outcomes and that is how I continue to interact with the world at large.




0 Comments

|

Add Comment

| Permalink | Wednesday, April 4, 2018





Today is the 3rd day of the 14th week, the 3rd day of the 4th month, the 93rd day of 2018, and:

American Circus Day
Armenian Appreciation Day
Fan Dance Day
Find a Rainbow Day [AKA Share A Rainbow Day]
Fish Fingers and Custard Day
National Chocolate Mousse Day
National Don't Go to Work Unless It's Fun Day (Author of book started holiday)
National Film Score Day
National Sexual Assault Awareness Day of Action
Pony Express Day
SAAM Day of Action
Tweed Day
Weed Out Hate: Sow the Seeds of Greatness Day
World Party Day
On this day in ....

686 – Maya king Yuknoom Yich'aak K'ahk' assumes the crown of Calakmul.

1860 – The first successful United States Pony Express run from St. Joseph, Missouri, to Sacramento, California, begins.

1882 – Outlaw Jesse James was shot to death in St. Joseph, Mo., by Robert Ford, a member of his gang.

1885 – Gottlieb Daimler is granted a German patent for his engine design.

1888 – The first of eleven unsolved brutal murders of women committed in or near the impoverished Whitechapel district in the East End of London, occurs.

1895 – The trial in the libel case brought by Oscar Wilde begins, eventually resulting in his imprisonment on charges of homosexuality.

1933 – First flight over Mount Everest, a British expedition, led by the Marquis of Clydesdale, and funded by Lucy, Lady Houston.

1955 – The American Civil Liberties Union announces it will defend Allen Ginsberg's book Howl against obscenity charges.

1973 – Martin Cooper of Motorola makes the first handheld mobile phone call to Joel S. Engel of Bell Labs.

1975 – Bobby Fischer refuses to play in a chess match against Anatoly Karpov, giving Karpov the title of World Champion by default.

1981 – The Osborne 1, the first successful portable computer, is unveiled at the West Coast Computer Faire in San Francisco.

1998 - The Dow Jones industrial average climbed above 9,000 for the first time.

2000 – United States v. Microsoft Corp.: Microsoft is ruled to have violated United States antitrust law by keeping "an oppressive thumb" on its competitors.



Quote of the day:

"I would feel more optimistic about a bright future for man if he spent less time proving that he can outwit Nature and more time tasting her sweetness and respecting her seniority."

~ E.B. White, writer



Yesterday was my birthday, and as the song goes, I'm "another year older and deeper in debt." The national retirement age in the US [although it varies state by state] is around 63, but I think this is going to change significantly in the near future as those who do not have pensions hit retirement age. Pensions were guaranteed by your employer and after you retired the money kept coming no matter what the economy did. Now that employers have moved the market risk to the individuals by discontinuing the traditional retirement benefit in favor of the now ubiquitous 401K plan, getting a regular monthly income is just not that easy and folks are staying in the workplace. There are benefits to having to get up and get out every day, and the seniors bring a tremendous amount of innate, tacit knowledge to their respective industries that it could be a win/win scenario – as long as you have the energy and can find a job.



Sometimes I look in the mirror and I don't see myself as an old woman – the brown eyes that stare out back at me look pretty much the same as they always have. And sometimes I obsess about the changes in my complexion and the hair loss, and wonder if anyone will ever find me sexy and alluring every again. Sometimes I think that I look an awful lot like my mother, and depending on the day I am or am not perturbed by that. I think of how incredibly OLD my grandmothers seemed to me and how as I was growing older they seemed to stay exactly the same as though they were timeless and I realize just how OLD I must look to my granddaughters. And I wink at myself in the mirror because I guess it doesn't really matter how many candles I have on the cake as long as I get to add another one…..








See you all along the journey!



0 Comments

|

Add Comment

| Permalink | Tuesday, April 3, 2018





Today is the 6th day of the 13th week, the 30th day of the 3rd month, the 89th day of 2018, and:

Good Friday [aka Holy Friday, Great Friday, and Black Friday] – in many countries it is a holiday, but in the US, It is not a government holiday at the federal level; it is a state holiday in Connecticut, Delaware, Florida, Hawaii, Indiana, Kentucky, Louisiana, New Jersey, North Carolina, North Dakota, Tennessee, Texas, and in the U.S. territories of Guam, the US Virgin Islands, and Puerto Rico
Grass is Always Browner on the Other Side of the Fence Day -- This holiday was created to honor the people who never left their old life just because they thought the "grass was greener on the other side." It was also created to inspire people to be happy with what they have, rather than selfish and greedy and envious of other people
National Doctors Day
National I am in Control Day
National Virtual Vacation Day
No Homework Day
Pencil Day -- Hymen Lipman received the first patent for attaching an eraser to the end of a pencil on this day in 1858.
Take a Walk in the Park Day
Torrents Day
Turkey Neck Soup Day
World Bipolar Day
On this day in ...

1818 – Physicist Augustin Fresnel reads a memoir on optical rotation to the French Academy of Sciences, reporting that when polarized light is "depolarized" by a Fresnel rhomb, its properties are preserved in any subsequent passage through an optically-rotating crystal or liquid

1842 – Ether anesthesia is used for the first time, in an operation by the American surgeon Dr. Crawford Long.

1861 – Sir William Crookes announces his discovery of thallium.

1899 – German Society of Chemistry issues an invitation to other national scientific organizations to appoint delegates to the International Committee on Atomic Weights.

1964 - The TV game show "Jeopardy!" premiered on NBC.

1982 – Space Shuttle program: STS-3 Mission is completed with the landing of Columbia at White Sands Missile Range, New Mexico.

2017 – SpaceX conducts the world's first reflight of an orbital class rocket



Quote of the day:

"I find the great thing in this world is not so much where we stand, as in what direction we are moving: To reach the port of heaven, we must sail sometimes with the wind and sometimes against it, -- but we must sail, and not drift, nor lie at anchor."

~ Oliver Wendell Holmes (1809 - 1894), American Writer



Hereabouts it is a gray and damp day, when that happens it always seems to me to be somehow fitting for this day. I am always caught unaware when Passover does not coincide with Easter – because the early Church wanted Easter to always be on a Sunday, the calendars got out of whack apparently. And I am not the only one that has noticed that being buried on Friday and rising on Sunday does not "three days and three nights" make – that too has come in for a lot of debate and some pretty fancy reasoning.



Meanwhile? It is the last business day of the month!




0 Comments

|

Add Comment

| Permalink | Friday, March 30, 2018

Maundy Thursday




Today is the 5th day of the 13th week, the 29th day of the 3rd month, the 88th day of 2018 [with 270 shopping days until Christmas], and:

Knights of Columbus Founders Day – established on this day in 1882, it was originally a mutual benefit society to working-class and immigrant Catholics in the US
Manatee Appreciation Day
Maundy Thursday [AKA Holy Thursday, Covenant Thursday, Great & Holy Thursday, and Thursday of Mysteries]
National Lemon Chiffon Cake Day
National Little Red Wagon Day
National Mom and Pop Business Owners Day
National Vietnam War Veterans Day -- the last United States combat soldiers leave South Vietnam in 1973
Niagara Falls Runs Dry Day -- it was noticed in the hours of dark before midnight on the 29th, so many sources pinpoint the 30th as the first "day" this phenomena was observed. The flow stopped for about 30 hours due to an ice jam on Lake Erie at the entrance to the River; only time in recorded history.
Smoke and Mirrors Day
Texas Love the Children Day
Earliest day on which the Octave Day of Easter can fall, while May 2 is the latest; observed on the Sunday after Easter. (Christianity)
On this day in...

845 – Paris is sacked by Viking raiders, probably under Ragnar Lodbrok, who collects a huge ransom in exchange for leaving.

1549 – The city of Salvador da Bahia, the first capital of Brazil, is founded.

1778 - Captain James Cook anchors HMS Resolution and HMS Discovery in Resolution Cove

1806 – Construction is authorized of the Great National Pike, better known as the Cumberland Road [AKA the Cumberland Turnpike, the Cumberland–Brownsville Turnpike (or Road or Pike)], becoming the first United States federal highway. Today, much of the alignment is followed by U.S. Route 40, with various portions bearing the Alternate U.S. Route 40 designation, or various state-road numbers (such as Maryland Route 144 for several sections between Baltimore and Cumberland). In 2002, the full road, including extensions east to Baltimore and west to St. Louis, was designated the Historic National Road, an All-American Road

1867 - British North America Act proclaimed, to establish the Dominion of Canada, uniting Canada West (Ontario), Canada East (Québec), Nova Scotia and New Brunswick; today's Constitution Act

1936 – In Germany, Adolf Hitler receives 99% of the votes in a referendum to ratify Germany's illegal remilitarization and reoccupation of the Rhineland, receiving 44.5 million votes out of 45.5 million registered voters.

1941 – The North American Regional Broadcasting Agreement [NARBA]goes into effect at 03:00 local time, defining technical standards for AM band (mediumwave) radio stations

1957 – The New York, Ontario and Western Railway makes its final run, the first major U.S. railroad to be abandoned in its entirety. Opened in 1868, it was ordered liquidated by a US bankruptcy judge.

1961 – The Twenty-third Amendment to the United States Constitution is ratified, allowing residents of Washington, D.C., to vote in presidential elections.

1962 - Jack Paar hosted NBC's "Tonight Show" for the final time.

1974 – NASA's Mariner 10 becomes the first space probe to fly by Mercury.

1984 – The Baltimore Colts load its possessions onto fifteen Mayflower moving trucks in the early morning hours and transfer its operations to Indianapolis. And no 34 years is not enough time to forgive Bob Irsay....

1999 – The Dow Jones Industrial Average closes above the 10,000 mark (10,006.78) for the first time, during the height of the dot-com bubble.

2017 – The United Kingdom invokes Article 50, beginning the formal process of Brexit.



Quote of the day:

"Silence is a strange thing to us who live: we desire it, we fear it, we worship it, we hate it. There is a divinity about cats, as long as they are silent: the silence of swans gives them an air of legend."

-- Keith Douglas, Alamein to Zem Zem



The word Maundy is described as a noun that means "the ceremony of the washing of the feet of the poor" which is pretty self-explanatory since that happened at the Last Supper as the disciples celebrated Passover. I was once invited to a Passover meal on Holy Thursday and found it to be quite a moving experience. And so we come to the heart of what confuses me most about anti-Semitism – if Christ returned to Earth and wanted to worship in a formal setting, it wouldn't be in a cathedral, it would be in a synagogue. So if Christ was Jewish, and I know that Christians do study the Old Testament even if the New supersedes it, how can Christians treat his people so viciously?




1 Comment - Comment |

Add Comment

| Permalink | Thursday, March 29, 2018

Holy Wednesday




Today is the 4th day of the 13th week, the 28th day of the 3rd month, the 87th day of 2018, and:

Barnum & Bailey Day
Children's Picture Book Day
Commemoration of Sen no Rikyū
Eat an Eskimo Pie Day – no idea why this wouldn't be on the 24th of January, because it was on that day in 1922, Christian Kent Nelson of Onawa, Iowa, along with his business partner Russell C. Stover, obtained US patent number 1,404,539 for the "Eskimo Pie" ice cream bar.
Holy Wednesday – supposedly the day upon which Judas went to the priests and asked what he could get for turning in Jesus.
Manatee Appreciation Day
National Black Forest Cake Day
National Hot Tub Day
National Little Red Wagon Day
National Something On a Stick Day -- couldn't find whether or not this was the anniversary of Jeff Junham's hilarious routine on Jack Paar's Tonight Show or not, but adding "on a steeek" to a comment/description was considered pretty funny back in the day!
Virtual Advocacy Day
Weed Appreciation Day
Whole Grain Sampling Day
On this day in ...

1566 – The foundation stone of Valletta, Malta's capital city, is laid by Jean Parisot de Valette, Grand Master of the Sovereign Military Order of Malta.

1797 - Nathaniel Briggs of New Hampshire patented a washing machine.

1802 – Heinrich Wilhelm Matthäus Olbers discovers 2 Pallas, the second asteroid ever to be discovered.

1842 – First concert of the Vienna Philharmonic Orchestra, conducted by Otto Nicolai.

1910 – Henri Fabre becomes the first person to fly a seaplane, the Fabre Hydravion, after taking off from a water runway near Martigues, France.

1930 - The names of the Turkish cities of Constantinople and Angora were changed to Istanbul and Ankara, respectively.

1933 – The Imperial Airways biplane City of Liverpool is believed to be the first airliner lost to sabotage when a passenger sets a fire on board.

1959 – The State Council of the People's Republic of China dissolves the government of Tibet.

1963 - The Alfred Hitchcock film "The Birds" premiered in New York.

1979 – A coolant leak at the Three Mile Island's Unit 2 nuclear reactor outside Harrisburg, Pennsylvania leads to the core overheating and a partial meltdown.

2018 - NASA Voyager is 19 hrs 35 mins 00 secs of light-travel time and Voyager 2 is 16 hrs 15 mins 18 secs of light-travel time from Earth



Ah Spring! Hereabouts we don't often get one as it seems as though the weather goes straight from chilly to hot and kinda skips the balmy days inbetween. March has actually been colder than February was and they have changed the peak bloom estimate for the cherry blossoms a couple of times.








Personally I think we should bring a class-action suit against that stupid rodent for his prognostication on February 2nd.



0 Comments

|

Add Comment

| Permalink | Wednesday, March 28, 2018

pondering Holy Tuesday




Today is the 3rd day of the 13th week, the 27th day of the 3rd month, the 86th day of 2018, and:

American Diabetes Association Alert Day
Celebrate Exchange Day
Education and Sharing Day
Holy Tuesday
International whisk(e)y day
National Joe Day
National Spanish Paella Day
Quirky Country Music Song Titles Day – I was always bemused by "You Make My Pants Want To Get Up and Dance"
Viagra Day -- The Food and Drug Administration approved the drug Viagra, made by Pfizer, to fight male impotence in 1998
World Theater Day
On this day in ...

1513 – Spanish explorer Juan Ponce de León reaches the northern end of The Bahamas on his first voyage to Florida.

1794 – The United States Government establishes a permanent navy and authorizes the building of six frigates.

1855 - Halifax inventor Abraham Gesner gets US patents for his kerosene distillation process; he and a group of investors set up the highly successful North American Kerosene Gas Light Company, to market the new lamp fuel that will completely replace whale oil

1871 – The first international rugby football match, when Scotland defeats England in Edinburgh at Raeburn Place.

1913 - Founding of Ottawa's French language newspaper Le Droit by le Syndicat d'Oeuvres sociales Ltée and directed by Charles Charlebois of the Missionary Oblates of Mary Immaculate, a year after the Ontario government passed Regulation 17, a law that "made English the only language of instruction in public schools".

1915 – Typhoid Mary [Mary Mallon], the first healthy carrier of disease ever identified in the United States, is put in quarantine, where she would remain for the rest of her life. She was presumed to have infected 51 people, three of whom died, over the course of her career as a cook. She was twice forcibly isolated by public health authorities and died after a total of nearly three decades in isolation

1975 – Construction of the Trans-Alaska Pipeline System begins.



It should be noted that events in the Gospels were not necessarily recorded chronologically. Also, Roman and Jewish days started at different times, making the chronology even more difficult to sort out. However, according to tradition, Holy Tuesday is the parable of The Fig Tree [ Matthew 21:19-22]. This is one of those gospels that I struggle with and that priests seldom seem to discuss – indeed, the focus seems to be on the attempts of the Pharisees to discredit Him as the Messiah instead. From what I can understand, basically Jesus gets in a snit because the tree doesn't have any fruit for him and He curses it causing it to wither immediately and when the disciples ask why the tree withered right away He proclaimed "If you believe, you will receive whatever you ask for in prayer." Isn't that the basic tenant of the unkind Calvinist spirit that seems to be so prevalent today? It seems to me this substantiates the idea that if you are poor or sickly, it is your fault and you deserve to suffer [or wither like the fig tree] because if you truly believed, then you would receive what you need. Unfortunately this parable has also been cited by anti-Semites as Christ judging the Jews, equating his anger with the tree with anger to the people of the book. Of course there is a great deal of commentary that contradicts the idea the Lord was annoyed or angry but using it to show His followers how annoyed He was at not finding true religious fervor in the Temple but instead nothing but mere words, empty boasts, an outward show of religion, an external profession, and a bare performance of trifling ceremonies, and oral traditions.








I guess the answer given to the question of "why did He do that" says more about you than the Savior, and maybe that was the intent all along

0 Comments

|

Add Comment

| Permalink | Tuesday, March 27, 2018

the last Monday of March




Today is the 2nd day of the 13th week, the 26th day of the 3rd month, the 85th day of 2018, and:

Holy Monday – for Christians, the Sunday before Easter kicks off holy week
Independence Day: Bangladesh from Pakistan in 1971
Legal Assistants Day
Live Long And Prosper Day – Leonard Nimoy was born in 1931
National Make Up Your Own Holiday Day
National Nougat Day
National Spinach Day
Solitude Day
Spinach Festival Day
On this day in ...

1484 – William Caxton prints his translation of Aesop's Fables [AKA the Aesopica -- a collection of fables credited to Aesop, a slave and storyteller believed to have lived in ancient Greece between 620 and 564 BCE.

1812 – A political cartoon in the Boston Gazette coins the term "gerrymander" to describe oddly shaped electoral districts designed to help incumbents win reelection.

1830 – The Book of Mormon is published in Palmyra, New York.

1885 - The Eastman Dry Plate and Film Co. of Rochester, NY, manufactured the first commercial motion picture film.

1908 - Prince Edward Island becomes the only place in North America where it is illegal to drive a car, as the Assembly passes a law to ban all automobiles from its roads; driving a car becomes punishable by jail and it is illegal to import cars to the island; the ban will be lifted on August 29, 1919.

1931 – Swissair is founded as the national airline of Switzerland.

1931 – Ho Chi Minh Communist Youth Union is founded in Vietnam.

1934 – The United Kingdom driving test is introduced.

1954 – Nuclear weapons testing: The Romeo shot of Operation Castle is detonated at Bikini Atoll. Yield: 11 megatons.

1958 – The United States Army launches Explorer 3, which discovery of the Van Allen radiation belt and decayed from orbit on June 27, 1958, after 93 days of operation.

1964 - The musical "Funny Girl," starring Barbra Streisand, opened on Broadway.

1967 – Ten thousand people gather for one of many Central Park be-ins in New York City.

1973 - Women are allowed on to the trading floor of the London Stock Exchange for the first time in the institution's 200 year history.

2018 - NASA Voyager is 19 hrs 35 mins 04 secs of light-travel time from Earth



Quote of the day:

"We act as though comfort and luxury were the chief requirements of life, when all that we need to make us really happy is something to be enthusiastic about."

~ Charles Kingsley (1819 - 1875), English novelist and clergyman



What a timely quote for a Monday morning! Let's face it, most of us face the end of the weekend and the start of the work week with less than joy….. Granted it is tough disliking a full 7th of your life. Granted it is a day of promise and kicks off a new week – although Sunday is properly the beginning of the week it has been identified with the end of the weekend, and indeed, many "week counts" start with Mondays these days. This particular Monday kicks off Holy Week and is significant as Christians around the world follow the last week of Christ's life.








In any case, the week stretches out before us – may it be a good one for us all!



0 Comments

|

Add Comment

| Permalink | Monday, March 26, 2018

another week gone




Today is the 6th day of the 12th week, the 23rd day of the 3rd month, the 82nd day of 2018, and:

Cuddly Kitten Day
National Chia Day
National Chip and Dip Day
National Melba Toast Day
National Puppy Day
National Tamale Day
Near Miss Day
Take your Parents to the Playground Day
World Meteorological Day
Writing Prompt of the day:

82. Book Inspired: Think of your favorite book. Now write a poem that sums up the entire story in 10 lines.



((yes I skipped "on this day" today. If you must know, I had assembled it, then tried to cut and paste the entire list, got distracted and overwrote it, then decided it was not meant to be today))



Yes I have written poetry in the past and even shared it with others at times. But I have to be in a mood to do it and then the words flow easily onto the paper leaving it only as a question of how to organize the rush of metaphors, anecdotes, and flowery commonplaces into some sort of coherent structure. Today is not one of those days. Oh I started. I even decided which book I was going to use – The Lord of the Rings by JRR Tolkien which even though it was published as a trilogy is actually one story with six "books" or segments along with forwards, prologues and appendices. . I cleverly started to incorporate the title of chapters in my free verse, and then my interest waned and I found myself thinking about the story rather than my summation, comparing book-verse to movie-verse, wondering if I would ever see my favorites without seeing the actors who portrayed them [all of them from Sam to Legolas to Aragon to Gandalf] and Peter Jackson's version of Middle Earth has indelibly linked New Zealand with the Shire.








And somewhere in the welter of all that reflection, the ability to spout poetry fled and the prompt of the day goes unheeded



0 Comments

|

Add Comment

| Permalink | Friday, March 23, 2018

still looking for spring




Today is the 5th day of the 12th week, the 22nd day of the 3rd month, the 81st day of 2018, the earliest day on which Easter Sunday can fall (last in 1818, will not happen again until 2285), and:

As Young as You Feel Day
Data Innovation Day
International Day of The Seal
National Bavarian Crepes Day
National Goof-off Day
National Sing Out Day
Tuskegee Airmen Day
World Day for Water (aka World Water Day)
World Day of Metta
On this day in ...

1508 – Ferdinand II of Aragon commissions Amerigo Vespucci chief navigator of the Spanish Empire.

1621 – The Pilgrims of Plymouth Colony sign a peace treaty with Massasoit of the Wampanoags.

1765 – The British Parliament passes the Stamp Act that introduces a tax to be levied directly on its American colonies. This came to be regarded as one of the precipitating factors of the American revolution a decade later

1784 – The Emerald Buddha is moved with great ceremony to its current location in Wat Phra Kaew, Thailand.

1877 - Northwest Territories Council passes an Ordinance For the Protection of the Buffalo in a failed attempt to slow the wanton destruction of the bison herds, because they moved back and forth across the US border; outlaws buffalo jumps and hunting bison for sport; provides for closed season on cows from November 15 to August 14; as many as 60 million bison once roamed the North American plains; by the late 1880s they were almost extinct.

1894 – The first playoff game for the Stanley Cup starts.

1945 – The Arab League is founded when a charter is adopted in Cairo, Egypt.

1960 – Arthur Leonard Schawlow and Charles Hard Townes receive the first patent for a laser.

1962 - Barbra Streisand made her Broadway debut at age 19 in the musical "I Can Get it For You Wholesale" at the Shubert Theater.

1965 - Bob Dylan's album "Bringing It All Back Home," his first featuring electric guitar, was released.

1982 – NASA's Space Shuttle Columbia is launched from the Kennedy Space Center on its third mission, STS-3.

1993 – The Intel Corporation ships the first Pentium chips (80586), featuring a 60 MHz clock speed, 100+ MIPS, and a 64 bit data path.

1995 – Cosmonaut Valeri Polyakov returns to earth after setting a record of 438 days in space.

1995 - 1995 - York University astronomer Marshall McCall and an American colleague, announce the discovery of two new galaxies near the Milky Way.

2010 - Google announced it would stop censoring search results on its site in China by shifting it from the mainland to Hong Kong.

2018 - NASA Voyager is 19 hrs 35 mins 11 secs of light-travel time from Earth


Quote of the day:
"Treat those who are good with goodness, and also treat those who are not good with goodness. Thus goodness is attained. Be honest to those who are honest, and be also honest to those who are not honest. Thus honesty is attained."
~ Laozi (also Lao-Tzu /ˈlaʊˈdzʌ/ or Lao-Tze, Chinese: 老子; pinyin: Lǎozǐ, literally "Old Master"), an ancient Chinese philosopher and writer. He is known as the reputed author of the Tao Te Ching, the founder of philosophical Taoism, and a deity in religious Taoism and traditional Chinese religions.

Hereabouts the landscape appears quite wintry, the second day of spring notwithstanding. The area is slowly getting back to business – about half of the schools systems are closed and the other half, as well as the federal, state, and local governments opened two hours late. We are all kinda looking for spring at this point and grumbling that Punxsutawney Phil only said SIX more weeks of winter and we are well past that point





Of course, we often just kinda skip spring and dive right into summer-like heat and humidity when it is cold late in the year like this

0 Comments

|

Add Comment

| Permalink | Thursday, March 22, 2018

sprung is spring.....




Today is the 4th day of the 12th week, the 21st day of the 3rd month, the 80th day of 2018, and:

Afghanistan Day
Gallo Wine Day
Independence Day: Namibia from South African mandate in 1990
International Colour Day
International Day for the Elimination of Racial Discrimination
International Day of Forests and The Tree
International Day of Nowruz
Kick Butts Day
Memory Day
National California Strawberry Day
National Common Courtesy Day
National Countdown Day
National Day of Action on Syringe Exchange
National Flower Day
National Fragrance Day
National French Bread Day
National Healthy Fats Day
National Renewable Energy Day
National Single Parents' Day
National Teenager Day
Poetry Day
Twitter Day (Social Media Application)
World Down Syndrome Day -- It's always on 3/21 because people with Down syndrome have a 3rd copy of the 21st chromosome.
World Poetry Day
World Puppetry Day
On this day in ...

630 – Emperor Heraclius returns the True Cross, one of the holiest Christian relics, to Jerusalem. According to the 1955 Roman Catholic Marian Missal: St. Helen, the first Christian Empress, went to Jerusalem to search for the True Cross and found it September 14, 320. Currently the Greek Orthodox present a small True Cross relic shown in the so-called Greek Treasury at the foot of Golgotha, within the Church of the Holy Sepulchre, and Syriac Orthodox also has small relic of True Cross in St Mark Monastery, Jerusalem

1804 – Code Napoléon is adopted as French civil law -- the first modern legal code to be adopted with a pan-European scope. A commission of four eminent jurists was appointed in 1800, including Louis-Joseph Faure and chaired by Cambacérès (now Second Consul), and sometimes by the First Consul, Napoleon himself. The Code was complete by 1801 but wasn't published for three years after intensive scrutiny by the Council of State

1844 – The Bahá'í calendar begins. This is the first day of the first year of the Bahá'í calendar. It is annually celebrated by members of the Bahá'í Faith as the Bahá'í New Year or Náw-Rúz.

1871 – Journalist Henry Morton Stanley begins his trek to find the missionary and explorer David Livingstone.

1925 – The Butler Act prohibits the teaching of human evolution in Tennessee.

1935 – Shah of Iran Reza Shah Pahlavi formally asks the international community to call Persia by its native name, Iran.

1946 – The Los Angeles Rams sign Kenny Washington, making him the first African American player in the American football since 1933.

1952 – Alan Freed presents the Moondog Coronation Ball, the first rock and roll concert, in Cleveland, Ohio.

1963 – Alcatraz Federal Penitentiary (in California) closes.

1965 – NASA launches Ranger 9, the last in a series of unmanned lunar space probes.

1970 – The first Earth Day proclamation is issued by Joseph Alioto, Mayor of San Francisco.

1987 - The album "The Joshua Tree" by U2 was released.

1999 – Bertrand Piccard and Brian Jones become the first to circumnavigate the Earth in a hot air balloon.

2006 – The social media website Twitter launched with the first tweet by co-founder Jack Dorsey.



Quote of the day:

"Write it on your heart that every day is the best day in the year."

~ Ralph Waldo Emerson



Today was an unexpected day off from work and school and just about everything as we hunkered down for a record snowfall. Fortunately for us the European model that predicted well over a foot of the white stuff turned out to be wrong – and since this all landed on us so late in March, it won't be around very long -- but right now we pretty much feel like this




0 Comments

|

Add Comment

| Permalink | Wednesday, March 21, 2018

spring is sprung?




Today is the 3rd day of the 12th week, the 20th day of the 3rd month, the 79th day of 2018, and:

Alien Abduction Day (Started in 2008 at Toronto Alien Festival)
Atheist Pride Day
Bed-in For Peace Day (Beatles - John and Yoko)
Bibliomania Day
Free Cone Day (Dairy Queen)
French Langrage Day
Great American Meatout Day -- launched in 1985 to protest a US Senate resolution proclaiming National Meat week
Independence Day: Tunisia from France in 1956
International Astrology Day
International Day of Happiness
International Day of Nowruz
International Earth Day
National Agriculture Day
National Bock Beer Day
National Jump Out! Day
National Kiss Your Fiancé Day
National Native HIV/AIDS Awareness Day
National Ravioli Day
Ostara
Proposal Day
Snowman Burning Day
The First Day of Spring
Won't You Be My Neighbor Day
World Day of theater for Children and Young People
World Social Work Day
World Sparrow Day
World Storytelling Day
On this day ...

1602 – The Dutch East India Company is established.

1852 – Harriet Beecher Stowe's Uncle Tom's Cabin is published.

1854 – The Republican Party of the United States is organized in Ripon, Wisconsin.

1888 – The premiere of the very first Romani language operetta is staged in Moscow, Russia.

1922 – The USS Langley is commissioned as the first United States Navy aircraft carrier.

1923 – The Arts Club of Chicago hosts the opening of Pablo Picasso's first United States showing, entitled Original Drawings by Pablo Picasso, becoming an early proponent of modern art in the United States.

1948 – With a Musicians Union ban lifted, the first telecasts of classical music in the United States, under Eugene Ormandy and Arturo Toscanini, are given on CBS and NBC.

1951 – Fujiyoshida, a city located in Yamanashi Prefecture, Japan, in the center of the Japanese main island of Honshū is founded.

1964 – The precursor of the European Space Agency, ESRO (European Space Research Organisation) is established per an agreement signed on June 14, 1962.

1985 – Libby Riddles becomes the first woman to win the 1,135-mile Iditarod Trail Sled Dog Race.

1985 – Canadian paraplegic athlete and humanitarian Rick Hansen begins his circumnavigation of the globe in a wheelchair [Man in Motion World Tour] in the name of spinal cord injury medical research.

1999 – Legoland California, the first Legoland outside of Europe, opens in Carlsbad, California.

2015 – A Solar eclipse, equinox, and a Supermoon all occur on the same day.



Hereabouts in the MidAtlantic states and the Northeast, March is definitely not feeling very much like spring today…. This winter storm has been named Toby by the weather channel . Interestingly, a storm that has been named actually impacts your insurance coverage and may increase your deductibles so the trend for a new agency to name a storm should be examined, neh?




0 Comments

|

Add Comment

| Permalink | Tuesday, March 20, 2018

Monday musing....




Today is the 2nd day of the 12th week, the 19th day of the 3rd month, the 78th day of 2018 [with 280 shopping days until Christmas], and:
Act Happy Day
Certified Nurses Day
Client's Day
Goddess of Fertility Day
Earliest day on which Maundy Thursday can fall, while April 22 is the latest
Let's Laugh Day
National Chocolate Caramel Day
National Poultry Day
National Wellderly Day [AKA Well-Elderly Day] – the issue is, how do you define "old" or "elderly"? There is a vast difference based on the culture and economic conditions between countries.
Swallows Return to San Juan Capistrano Day – but for the past couple of years, they haven't shown up and there are conservation efforts to bring them back


There has been some discussions as a result of my speculation that something happened back in the late 90's to cause the extreme polarization we are seeing today. Gerrymandering has been highlighted, and there is little doubt that both parties, when in power, were pretty blatant about trying to limit the impact of voters they perceived as likely to vote them out. The rise of the internet and social media, which enabled folks to live in their own news bubbles or echo chambers, where everything they heard or read was tainted with confirmation bias has also been brought up. And then there is the active interference of the Koch Brothers as those with the money decided they needed to arrange things to suit themselves [and all of the 1%] – and yes, I am citing the ballooning income inequity and influence of Calvinism as factors in the shredding of the social safety nets as the United States turns from a republic into an oligarchy.

So there was a huge influx of money into politics – but my question is, how did that money translate into a grass roots movement that has proven to be divisive in the extreme? And how do we heal the breech and start listening to the concerns and issues rather than yelling and posturing at each other? I get that the concerns of a person living in an urban area on the coast may not be the same as someone who lives on the land mid-country, but shouldn't we have more in common than we are acknowledging these days? We all want peace, prosperity, and wellbeing -- I venture to say those goals pretty much look the same no matter where we live and work, neh? We don't need to hold hands or sing Kumbaya [although that wouldn't hurt, now would it?] but I think we do need to come together as a people and stop this vicious wrangling. Of course it would really help if we had leaders who actually lead instead of whining, something both DJT and HRC seem to indulge in with great regularity…. .

0 Comments

|

Add Comment

| Permalink | Monday, March 19, 2018

wherein I am perplexed






Today is the 6th day of the 11th week, the 16th day of the 3rd month, the 75th day of 2018, and:

Black Press Day
Campfire Girls Day
Curlew Day
Everything You Do is Right Day
Freedom of Information Day
Goddard Day
Lips Appreciation Day
National Artichoke Heart Day
National Day of Action Against Bullying and Violence
National Preschool Teachers Appreciation Day
No Selfies Day
Panda Day
Transit Driver Appreciation Day
World Sleep Day
On this day in ...

1521 – Portuguese navigator Ferdinand Magellan reached the Philippines, where he was killed by natives the following month.

1621 – Samoset, a Mohegan, was the first Native American to visit the settlers of Plymouth Colony, greeting them, "Welcome, Englishmen! My name is Samoset."

1850 - "The Scarlet Letter" by Nathaniel Hawthorne was published.

1870 – The first version of the overture fantasy Romeo and Juliet by Tchaikovsky receives its première performance.

1926 – Robert Goddard launches the first liquid-fueled rocket, at Auburn, Massachusetts.

1958 – The Ford Motor Company produces its 50 millionth automobile, the Thunderbird, averaging almost a million cars a year since the company's founding.

1966 – Launch of Gemini 8, the 12th manned American space flight and first space docking with the Agena target vehicle.

1968 - during the Vietnam War, the My Lai Massacre was carried out by United States troops under the command of Lt William L Calley Jr.

1968 – General Motors produces its 100 millionth automobile, the Oldsmobile Toronado.

1983 – Demolition of the Ismaning radio transmitter, the last wooden radio tower in Germany.

1989 – In Egypt, a 4,400-year-old mummy is found near the Pyramid of Cheops.



There were three things that happened while I was on vacation that made me think about politics even without paying attention to the news:



The delay in reopening the Hall of the Presidents in the Magic Kingdom is a lot more understandable now. They totally redid the movie, moved the presidents around, upgraded some of the animatronics, then added #45. I especially liked having the first president stand and introduce the latest; I thought that was a nice touch. But I was astounded by the necessity of having security guards flanking the stage for each show.

Passed a man in line for one of the attractions whose shirt simply said: 2024 Mike Pence. Did a double take, then groaned at that assumption

A friend posted a picture of the president on his timeline with the wording: "Cry all you want. He's doing exactly what I hired him for…."



Now those of you who read here regularly or who know me know that I didn't like HRC, not one little bit and I am not sure that I would personally be better off if she had been elected. What worries me the most about those three talking points above is the depth of the divide, the prevalence of partisan politics, the lack of common ground. Thing is? We ARE divided in the way that we see the world. Here is a picture of the 2012 election results – although the Democrats swept the electoral college, they actually didn't do that well across the country, because most of their support is on the coasts and in big urban areas.








And it has been that way since 2000 when Bush ran against Gore [no I am not going to talk about hanging chads]:.








Before that there seemed to be more common ground across the country both in 1996 and 1992. So what happened after Clinton beat Dole and Perot for a second term in 1996 to polarize the country? I don't remember anything offhand. Sure there was Monica, but that can't be it or Stormy would've brought DJT crashing down, neh?



0 Comments

|

Add Comment

| Permalink | Friday, March 16, 2018

musing about ides




Today is the 5th day of the 11th week, the 15th day of the 3rd month, the 74th day of 2018, and:

Absolutely Incredible Kid Day
Buzzards Day
Companies That Care Day
Dumbstruck Day
Everything You Think is Wrong Day
Ides of March
International Day of Action Against Canadian Seal Slaughter
International Day Against Police Brutality
International Eat an Animal for PETA Day
National Brutus Day
National Farm Rescuer Day
National Peanut Lovers Day
National Pears Helene Day
National Shoe the World Day
Oranges and Lemons Day
True Confessions Day
World Consumer Rights Day
On this day in ...

44BC – Julius Caesar, Dictator of the Roman Republic, is stabbed to death by Marcus Junius Brutus, Gaius Cassius Longinus, Decimus Junius Brutus, and several other Roman senators on the Ides of March.

1493 – Christopher Columbus returned to Spain, concluding his first voyage to the Western Hemisphere.

1564 – Mughal Emperor Akbar abolishes "jizya" (per capita tax historically levied annually by Islamic states on certain non-Muslim subjects—dhimmis—permanently residing in Muslim lands under Islamic law).

1778 - James Cook reaches the west coast of Vancouver Island with ships HMS Resolution and HMS Discovery, on the way to search for a North West Passage from the Pacific

1819 – French physicist Augustin-Jean Fresnel wins a contest at the Académie des Sciences in Paris by proving that light behaves like a wave. The Fresnel integrals, still used to calculate wave patterns, silence skeptics who had backed the particle theory of Isaac Newton.

1906 – Rolls-Royce Limited is incorporated.

1956 - The Lerner and Loewe musical "My Fair Lady" opened on Broadway.

1967 - Special joint committee of the Senate and House of Commons unanimously recommends that the government be authorized to adopt forthwith the music for "O Canada" composed by Calixa Lavallée as the music of the National Anthem of Canada

1972 -"The Godfather," Francis Ford Coppola's epic gangster movie based on the Mario Puzo novel and starring Marlon Brando and Al Pacino, premiered in New York.

1985 – The first Internet domain name, symbolics.com, was registered by the Symbolics Computer Corp. of Massachusetts



In the category of things I didn't know or think about -- turns out every month has "ides" as it is simply the middle of the month. March's ides just get more notice because of the warning Caesar received and ignored . And today is the earliest day on which Palm Sunday can fall, while April 18 is the latest; celebrated on the sixth Sunday of Lent.



Yesterday was the 5th anniversary of my mother's death and I've been thinking a lot about mother/daughter relationships lately. I'm not always quite sure how to interact with my two daughters because I don't have a good model to work from – after an extremely contentious relationship in my formative and teen years, I moved out of my mother's home and we quite literally didn't speak for the next 17 years. In that time I got married three times and had two kids. Mom worked, had a mild heart attack, moved into a new apartment, took art classes, and went on a lot of bus trips. For a time, after Frank brokered a reunion, my mother and I spent time together although we were never the type to call and just chat. Then when the apartment complex refused to renew her lease, we tried moving into together – that was a huge mistake and acerbated her descent into dementia. After she was hospitalized and then placed in assisted living, we managed to be frigidly polite with each other, but I only saw her once or twice a year. When she decided she was done, she stopped eating and drinking and passed away quietly in her bed, leaving me to figure out the funeral details [although she had paid for much of it in advance.] and settle what was left of her affairs. I have a few of her things in the apartment, things that she treasured enough to keep with her even when she was down to just one room, but when I gaze at them I have no sense of her as a person, just the mother with whom I never could quite connect along with a wistful wish it could've been different and a fierce determination that my kids will have better memories of their mother.






*whispers* why yes, since you ask, I do worry about it…..



0 Comments

|

Add Comment

| Permalink | Thursday, March 15, 2018





Today is the 4th day of the 11th week, the 14th day of the 3rd month, the 73rd day of 2018, and:
Celebrate Scientists Day
Crowdfunding Day
Genius Day
International Ask A Question Day
International Day of Action for Rivers
Learn About Butterflies Day
Legal Assistance Day
Moth-er Day (( I thought it was about Mothra. I really did!))
National Children's Craft Day
National Potato Chip Day
National Save a Spider Day
National Write Your Story Day
Pi Day (as in the math pie = 3.14159265 etc.)
Registered Dietitian Nutritionist Day
Science Education Day
Steak and Blowjob Day [AKA Steak & BJ Day or Steak & Knobber Day] – created as a male response to the expectations of romance a month earlier on Valentine's Day

On this day in ....
44BC – Casca and Cassius decide, on the night before the Assassination of Julius Caesar, that Mark Antony should live.
1794 – Eli Whitney is granted a patent for the cotton gin.
1879 - Albert Einstein, the Nobel Prize-winning physicist and one of the great thinkers of the ages, was born.
1885 – The Mikado, a light opera by W. S. Gilbert and Arthur Sullivan, receives its first public performance in London.
1931 – Alam Ara, India's first talking film, is released.
1936 – The first all-sound film version of Show Boat opens at Radio City Music Hall.
1960 - The radio telescope at Jodrell Bank sets a new space record making contact with the American Pioneer V satellite at a distance of 407,000 miles.
1995 – Astronaut Norman Thagard becomes the first American astronaut to ride to space on board a Russian launch vehicle.
2018 – the average IQ of humanity dropped as Stephen Hawking, English astrophysicist and author, dies

Quote of the day:
"I have noticed even people who claim everything is predestined, and that we can do nothing to change it, look before they cross the road."
~ Stephen Hawking


0 Comments

|

Add Comment

| Permalink | Wednesday, March 14, 2018