Carol H Tucker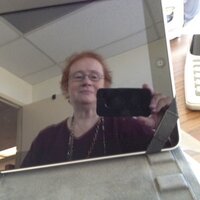 Passionate about knowledge management and organizational development, expert in loan servicing, virtual world denizen and community facilitator, and a DISNEY fan



Contact Me




Subscribe to this blog
beladona Memorial

Be warned:in this very rich environment where you can immerse yourself so completely, your emotions will become engaged -- and not everyone is cognizant of that. Among the many excellent features of SL, there is no auto-return on hearts, so be wary of where your's wanders...


Navigation Calendar
Days with posts will be linked
Most Recent Posts





Today is the 5th day of the 43rd week, the 24th day of the 10th month, the 297th day of 2019, and:

40-Hour Work Week Day – despite all the dire predictions of economic collapse resulting, the US Fair Labor Standards of 1938 comes into effect on this day in 1940, setting both a minimum wage [25 cents per hour. Adjusted for inflation, that would be worth about $4.45 today] and a 40 hour week
Black Thursday
Food Day
National Bologna Day
National Crazy Day
National Good & Plenty Day
Recycle Your Mercury Thermostat Day
Take Back Your Time Day
United Nations Day -- the Charter of United Nations comes into effect in 1945
Unity Day
Wear Purple for Domestic Violence Awareness Day
World Development Information Day
World Polio Day
World Tripe Day
ON THIS DAY ON ...

1260 - The spectacular Cathedral of Chartres is dedicated in the presence of King Louis IX of France; now a UNESCO World Heritage Site

1818 - Felix Mendelssohn aged 9 performs his first public concert in Berlin

1836 - Earliest American patent for a phosphorus friction match by Alonzo Dwight Phillips of Springfield, Massachusetts

1851 - William Lassell discovers Ariel and Umbriel, satellites of Uranus

1861 - First US transcontinental telegram is sent (from San Francisco to Washington, DC)

1881 - Levi P Morton, US ambasador to France drives first rivet in Statue of Liberty

1901 - Daredevil Anna Edson Taylor became the first person to go over Niagara Falls in a wooden barrel. She was 63 years old.

1908 - Billy Murray hits the charts with "Take Me Out to the Ball Game"

1911 - Orville Wright remained in the air 9 minutes and 45 seconds in a glider at Kill Devil Hills, North Carolina setting a new world record that stood for 10 years.

1926 - Harry Houdini's last performance, at the Garrick Theatre in Detroit, Michigan

1929 - "Black Thursday", start of stock market crash, Dow Jones down 12.8% as investors dumped more than 13 million shares

1938 - US forbids child labor in factories

1939 - Benny Goodman records "Let's Dance"

1939 - Nazi require wearing of Star of David by Jews

1939 - Nylon stockings go on sale for first time (Wilmington, Delaware)

1946 - A camera on board the V-2 No. 13 rocket, launched from Whites Sands US, takes the first photograph of earth from outer space.

1948 - The term "cold war" was used for the first time in a speech by Bernard Baruch before the Senate War Investigating Committee.

1951 - United Nations publishes its first postage stamps

1954 - Dwight D. Eisenhower pledges United States' support to South Vietnam ((what a slippery slope that turned out to be))

1971 - Harry Drake sets longest arrow flight by a footbow (1 mile 268 yds)

1973 - John Lennon sues US government to admit FBI is tapping his phone

1979 - Guinness Book of Records presents Paul McCartney with a rhodium disc as all-time best selling singer-songwriter

1980 - Great Britain performs nuclear test at Nevada Test Site

1984 - Intelsat 5 re-enters Earth's atmosphere 5 months after it failed

1989 - France performs nuclear test at Mururoa atoll

1990 - USSR performs nuclear test at Novaya Zemlya USSR

1992 - The Toronto Blue Jays became the first non-U.S. team to win the World Series.

1995 - Total solar eclipse in SW/S Asia (2m09s)

2001 - NASA's 2001 Mars Odyssey spacecraft successfully entered orbit around Mars.

2002 - Microsoft Corp. and Walt Disney Co. announced the release of an upgraded MSN Internet service with Disney content.

2003 - Concorde makes its last commercial flight

2006 - MESSENGER spacecraft performs a Venus flyby

2009 - First International Day of Climate Action, organized with 350.org, a global campaign to address a claimed global warming crisis.

2017 - Albert Einstein's "Theory of Happiness", written as a note for a bellboy instead of a tip in Tokyo in 1922 sells for $1.56 million

2018 - Scientists confirm East Island in Hawaii, half a mile long, has been wiped out after contact with Hurricane Walaka

2018 - EU directive bans single-use plastics by 2021



This morning as I came down the hall I noticed a plastic bottle in the middle of the walkway. It was position just on the edge of the five steps that go down to the exit to the garage door. At first as I walked towards it, I thought it had been dropped, but then I could see it was about 2/3 filled with water and the top was off. Where it was positioned? I stopped as I realized this was no accident, the bottle was clearly left there deliberately. There was no way to go past without knocking it over, which would not only soak the walker's feet but would throw water all over the steps as well, making them slippery. There was no one around to see or laugh at the reaction of the person who was going to get wet or fall, but the intent to cause that was there. While not an horrendous an act of cruelty, someone took the time and energy to booby trap the steps – and why?








Hearing a family coming up behind me, I quickly stooped and picked it up, discarding it in the trashcan as I walked to my car, shaking my head and pondering whether or not this was just a harmless prank or an expression of casual cruelty.

0 Comments

|

Add Comment

| Permalink | Thursday, October 24, 2019