Carol H Tucker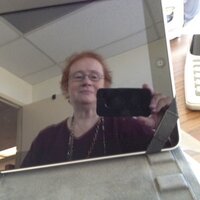 Passionate about knowledge management and organizational development, expert in loan servicing, virtual world denizen and community facilitator, and a DISNEY fan



Contact Me




Subscribe to this blog
beladona Memorial

Be warned:in this very rich environment where you can immerse yourself so completely, your emotions will become engaged -- and not everyone is cognizant of that. Among the many excellent features of SL, there is no auto-return on hearts, so be wary of where your's wanders...


Navigation Calendar
Days with posts will be linked
Most Recent Posts





Today is the 6th day of the 41st week, the 11th day of the 10th month, the 284th day of 2019, and:

"You Go, Girl" Day - celebrated on the anniversary of Kathryn Dwyer Sullivan's spacewalk in 1984
General Pulaski Memorial Day - commemorating his death from wounds suffered at the Siege of Savannah on October 9, 1779 and to honor the heritage of Polish Americans.
Kimberly Day
Myths & Legends Day For All Fantasy Movie, Books and Legends Cephalopods
National Family Bowling Day (or Kids Bowl Free Day)
National Coming Out Day
National It's My Party Day
National Sausage Pizza Day
Southern Food Heritage Day
Stem Cell Awareness Day
Vet Nurse Day
World Day Against the Death Penalty
World Egg Day
World Obesity Day
ON THIS DAY IN ...

1521 - Pope Leo X titles King Henry VIII of England "Defender of the Faith". Of course, 11 years later he left the Church and took England with him

1811 - The Juliana, the first steam-powered ferryboat, begins operation

1881 - David Houston patents roll film for cameras

1887 - A Miles patents elevator

1929 - JC Penney opens store #1252 in Milford, Delaware, making it a nationwide company with stores in all 48 U.S. states.

1939 - Albert Einstein informs FDR of the possibilities of an atomic bomb

1950 - The U.S. Federal Communications Commission issues the first license to broadcast television in color, to CBS

1956 - Great Britain performs nuclear test at Maralinga, Australia

1958 - 2nd US Moon probe, Pioneer 1, reaches 113,810 km, falls back

1961 - USSR performs nuclear test

1968 - Apollo 7 (Schirra, Eisele & Cunningham) made 163 orbits in 260 hours

1969 - Soyuz 6 launched; Soyuz 7 & 8 follow in next 2 days

1975 - "Saturday Night Live" created by Lorne Michaels premieres on NBC with George Carlin as host

1977 - American inventor Gordon Gould issued his first US patent for a optically pumped laser amplifier, 20 years after first claiming to have invented the laser

1980 - Cosmonauts Popov & Ryumin set space endurance record of 184 days

1980 - USSR performs nuclear test at Novaya Zemlya USSR

1981 - Unknown rocker Prince opens for Rolling Stones at LA Coliseum

1983 - Last hand-cranked telephones US went out of service as 440 telephone customers in Bryant Pond, Maine, were switched over to direct-dial

1984 - NASA launches space vehicle S-208

1994 - Space shuttle STS-68 (Endeavour 7), lands

2000 - The 100th Space Shuttle mission (STS-92) is flown.

2018 - Russian Soyuz spacecraft makes emergency landing when rocket fails two minutes after liftoff, with American astronaut and Russian cosmonaut aboard

2019 - NASA Voyager I is 20 hrs 26 mins 45 secs of light-travel time from Earth



Quote of the day:

"The third-rate mind is only happy when it is thinking with the majority. The second-rate mind is only happy when it is thinking with the minority. The first-rate mind is only happy when it is thinking."

~ A. A. Milne, English author best known for his books about the teddy bear Winnie-the-Pooh



While we claim to honor the renegade, the lone person who speaks up against what they perceive as injustice, the fact is that anyone who stands out in everyday life finds themselves being bullied pretty quickly. Heaven help the kid who looks different, the teen who doesn't fit in with the popular crowd, then worker who gets out of step with the office clique








Thinking independently is not easy – I guess that is what the quote means by making those minds first rate.



0 Comments

|

Add Comment

| Permalink | Friday, October 11, 2019