Carol H Tucker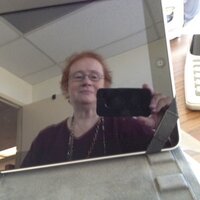 Passionate about knowledge management and organizational development, expert in loan servicing, virtual world denizen and community facilitator, and a DISNEY fan



Contact Me




Subscribe to this blog
beladona Memorial

Be warned:in this very rich environment where you can immerse yourself so completely, your emotions will become engaged -- and not everyone is cognizant of that. Among the many excellent features of SL, there is no auto-return on hearts, so be wary of where your's wanders...


Navigation Calendar
Days with posts will be linked
Most Recent Posts





Today is the 4th day of the 39th week, the 25th day of the 9th month, the 268th day of 2019 [with only 90 shopping days left until Christmas], and:

Banned Websites Awareness Day
Binge Day
International Ataxia Awareness Day
Math Storytelling Day
National Comic Book Day
National Crab Meat Newburg Day
National Food Service Employees Day
National Lobster Day
National One-Hit Wonder Day
National Psychotherapy Day
National Research Administrators Day
National Tune-Up Day
National Women's Health and Fitness Day
See You at the Pole
World Dream Day
World Lung Day
World Pharmacist Day
World School Milk Day
ON THIS DAY IN ...

1492 - Crewman on Pinta sights "land"-a few weeks early

1513 - Spanish explorer Vasco Nunez de Balboa crosses the Panama Isthmus becoming first European to see the Pacific Ocean

1639 - First printing press in America

1639 - Suzuki Shosan, Samurai monk of Zen Buddhism, found awakening

1789 - US Congress proposes the Bill of Rights -- the first ten amendments to the newly ratified Constitution, ratified in 1791 and guaranteeing such rights as the freedoms of speech, assembly, and worship.

1804 - Twelfth Amendment to the US Constitution, establishing the procedure for electing the President and Vice President, becomes effective

1820 - French Physicist Francois Arago announces electromagnetism in his discovery that a copper wire between the poles of a voltaic cell could laterally attract iron filings to itself

1878 - British physician Dr. Charles Drysdale warns against the use of tobacco in a letter to The Times newspaper in one of the earliest public health announcements on the dangers of smoking

1906 - Leonardo Torres Quevedo successfully demonstrates the Telekino at Bilbao before a great crowd, guiding a boat from the shore, considered the birth of the remote control

1926 - Henry Ford announces an 8 hour, 5-day work week because he wanted to provide a customer base for his product

1932 - Poona Act signed by Madan Mohan Malaviya and B R. Amedkar in India, reserving legislative seats for depressed classes (untouchables)

1949 - Evangelist Billy Graham begins his "Los Angeles Crusade" in a circus tent erected in a parking lot

1956 - Transatlantic telephone cable goes into operation from Newfoundland to Oban

1962 - USSR performs nuclear test at Novaya Zemlya USSR

1965 - Beatle cartoon show begins in US

1973 - 3-man crew of Skylab 3 make safe splashdown in Pacific after 59 days

1974 - Scientists first report that freon gases from aerosol sprays are destroying the ozone layer

1980 - US performs nuclear test at Nevada Test Site

1980 - USSR performs nuclear test at Eastern Kazakh/Semipalitinsk USSR

1982 - USSR performs underground nuclear test

1983 - USSR performs nuclear test at Novaya Zemlya, USSR

1992 - US Mars Observer launched from Space shuttle

1997 - STS 86 (Atlantis 20) launches into orbit

2008 - China launches the spacecraft Shenzhou 7.

2016 - World's largest radio telescope at 500m wide in Guizhou Province, China begins operating

Today I highlighted a couple of the historical events.

In 1878, there was already concern about tobacco, nicotine addiction, and the health of users. It took 86 years to react to those concerns, and even longer to get smoking banned in public places such as restaurants and work, and there are still those who scoff at the evidence and smoke.

In 1926, Henry Ford, the father of the assembly-line and a great believer in productivity, making a god of efficiency, understood the working class had to have both money and leisure time in which to spend and enjoy it. This is a lesson that apparently the oligarchy that rules us all hasn't grasped in the ensuing 93 years. The old saw about the "rich get richer and the poor get poorer" was never so apt as it is today.

In 1974, we knew that human activity was affecting the ozone layer. Now, 45 years later, we are still arguing with folks who don't believe climate change is real and not doing enough to mitigate the human impact upon the environment.







We know what has to be done. We've known for years. The 1% put their profit ahead of everyone else's wellbeing. It's that simple

0 Comments

|

Add Comment

| Permalink | Wednesday, September 25, 2019