Carol H Tucker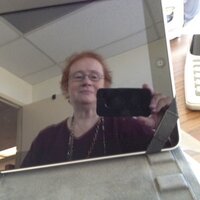 Passionate about knowledge management and organizational development, expert in loan servicing, virtual world denizen and community facilitator, and a DISNEY fan



Contact Me




Subscribe to this blog
beladona Memorial

Be warned:in this very rich environment where you can immerse yourself so completely, your emotions will become engaged -- and not everyone is cognizant of that. Among the many excellent features of SL, there is no auto-return on hearts, so be wary of where your's wanders...


Navigation Calendar
Days with posts will be linked
Most Recent Posts





Today is the 5th day of the 31st week, the 1st day of the 8th month, the 213th day of 2019 [with only 145 shopping days until Christmas], and:
Homemade Pie Day
India Pale Ale Beer Day
International Can-It-Forward Day
Lammas (Merry Loafmas)
Lughnasadh
National Girlfriends Day
National IPA Day
National Mahjong Day
National Minority Donor Awareness Day
national Raspberry Cream Pie Day
Planner Day
Play Ball Day
Respect for Parents Day
Rounds Resounding Day
Scout Scarf Day
Spider-Man Day
Start Up Day Across America
US Air Force Day
Woman Astronomers Day
World Lung Cancer Day
World Wide Web Day
Yorkshire Day
It seems as though once we get past the 4th then July is over. August is just as fleeting as the back-to-school advertisements have us looking towards September long before it comes. Fortunately our governor has all Maryland schools starting after Labor Day, which comes very early this year. At least August has five Fridays and only four Mondays, so that is a point in our favor.


0 Comments

|

Add Comment

| Permalink | Thursday, August 1, 2019