Carol H Tucker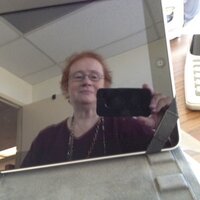 Passionate about knowledge management and organizational development, expert in loan servicing, virtual world denizen and community facilitator, and a DISNEY fan



Contact Me




Subscribe to this blog
beladona Memorial

Be warned:in this very rich environment where you can immerse yourself so completely, your emotions will become engaged -- and not everyone is cognizant of that. Among the many excellent features of SL, there is no auto-return on hearts, so be wary of where your's wanders...


Navigation Calendar
Days with posts will be linked
Most Recent Posts





Today is the 2nd day of the 5th week, the 28th day of the 1st month, the 28th day of 2019, and:

Better Business Communication Day
Bubble Wrap Appreciation Day
Community Manager Appreciation Day
Daisy Day
Data Privacy Day
National Blueberry Pancake Day
National Kazoo Day
National Pediatrician Day
Pop Art Day
Rattlesnake Roundup Day
Rubber Duckie Day – according to Sesame Street -- and it's Ernie's birthday
Thank a Plugin Developer Day


ON THIS DAY IN ...

1568 – The Edict of Torda prohibited the persecution of individuals on religious ground in John Sigismund Zápolya's Eastern Hungarian Kingdom.

1573 – Articles of the Warsaw Confederation are signed, sanctioning freedom of religion in Poland.

1624 – Sir Thomas Warner founds the first British colony in the Caribbean, on the island of Saint Kitts.

1671 – Original city of Panama (founded in 1519) was destroyed by a fire when privateer Henry Morgan sacked and set fire to it. The site of the previously devastated city is still in ruins.

1724 – The Russian Academy of Sciences is founded in St. Petersburg by Peter the Great, and implemented by Senate decree. It is called the St. Petersburg Academy of Sciences until 1917.

1754 – Sir Horace Walpole coins the word serendipity in a letter to Horace Mann.

1813 – The novel "Pride and Prejudice" by Jane Austen was first published anonymously in London.

1851 – Northwestern University becomes the first chartered university in Illinois.

1855 – A locomotive on the Panama Canal Railway runs from the Atlantic Ocean to the Pacific Ocean for the first time.

1896 – Walter Arnold of East Peckham, Kent, becomes the first person to be convicted of speeding. He was fined one shilling, plus costs, for speeding at 8 mph (13 km/h), thereby exceeding the contemporary speed limit of 2 mph (3.2 km/h).

1878 - George W Coy hired as 1st full-time telephone operator as the first telephone exchange started up in New Haven, Connecticut

1918 - Manitoba passes An Act to amend The Manitoba Election Act (Statutes of Manitoba 1916, c. 36); becomes the first province in Canada to grant women the right to vote and to hold provincial office; two years before Ottawa.

1938 – The World Land Speed Record on a public road is broken by Rudolf Caracciola in the Mercedes-Benz W195 at a speed of 432.7 kilometres per hour (268.9 mph).

1956 – Elvis Presley makes his first national television appearance.

1958 – The Lego company patents the design of its Lego bricks, still compatible with bricks produced today.

1960 - first photograph bounced off Moon, Washington, D.C.

1965 - The Who make their 1st appearance on British TV

1973 - "Barnaby Jones" premieres on CBS TV and ran until April 3, 1980

1986 – Space Shuttle Challenger disintegrates after liftoff, killing all seven astronauts on board.

1982 - US performs nuclear test at Nevada Test Site

1985 - Charity single "We Are the World" is recorded by supergroup USA for Africa (Michael Jackson, Lionel Richie and other pop stars)

2014 - DNA analysis confirms that the 6th C Plague of Justinian was caused by a variant of Yersinia pestis (the same bacteria for the Black Death)

2019 - NASA Voyager is 20 hrs 06 mins 30 secs of light-travel time from Earth and Voyager II is 16 hrs 42 mins 09 secs of light-travel time from Earth



By now most folks have their Christmas decorations down and the ads for Valentine's Day are ratcheting up. We haven't gotten completely out of the EOY report fog, and suddenly another month end is looming right in front of us.








Maybe it is a good thing January feels so short since it seems so workaday after all the holiday festivities?

0 Comments

|

Add Comment

| Permalink | Monday, January 28, 2019