Carol H Tucker

Passionate about knowledge management and organizational development, expert in loan servicing, virtual world denizen and community facilitator, and a DISNEY fan



Contact Me




Subscribe to this blog
beladona Memorial

Be warned:in this very rich environment where you can immerse yourself so completely, your emotions will become engaged -- and not everyone is cognizant of that. Among the many excellent features of SL, there is no auto-return on hearts, so be wary of where your's wanders...


kala

(¤´¨)
¸.·´¸.·*´¨) ¸.·*¨)
(¸.·´ (¸.·`¤"If you will practice being fictional for awhile, you will understand that fictional characters are sometimes more real than people with bodies and heartbeats." -- Richard Bach


Navigation Calendar
Days with posts will be linked
Most Recent Posts

digital books?




Today is the 5th day of the 8th week, the 21st day of the 2nd month, the 52nd day of 2019, and:

Card Reading Day
Discover Girl Day
International Mother Language Day - a worldwide annual observance to promote awareness of linguistic and cultural diversity, and promote multilingualism
Introduce a Girl to Engineering Day
National Grain-Free Day
National Sticky Bun Day
Single Tasking Day
The Great American Spit Out ((just in case you were wondering, it is a campaign against chewing tobacco))
The first day of the Birth Anniversary of Fifth Druk Gyalpo, celebrated until February 23. (Bhutan)
The first day of the Musikahan Festival, celebrated until February 27. (Tagum City, Philippines)
ON THIS DAY...

1804 – The first self-propelling steam locomotive makes its outing at the Pen-y-Darren Ironworks in Wales.

1828 – Initial issue of the Cherokee Phoenix is the first periodical to use the Cherokee syllabary invented by Sequoyah.

1842 – John Greenough is granted the first U.S. patent for the sewing machine.

1848 – Karl Marx and Friedrich Engels publish The Communist Manifesto.

1874 – The Oakland Daily Tribune publishes its first edition.

1878 – The first telephone directory is issued in New Haven, Connecticut.

1885 – The newly completed Washington Monument is dedicated.

1918 – The last Carolina parakeet dies in captivity at the Cincinnati Zoo.

1947 – In New York City, Edwin Land demonstrates the first "instant camera", the Polaroid Land Camera, to a meeting of the Optical Society of America.

1948 – NASCAR is incorporated.

1970 - Jackson 5 make TV debut on "American Bandstand"

1972 – The Soviet unmanned spaceship Luna 20 lands on the Moon.

1981 - NASA launches Comstar D-4

1990 - "The Batman Theme" by Danny Elfman wins Grammy Award for Best Instrumental Composition at 32nd Annual Grammy Awards

1995 – Steve Fossett lands in Leader, Saskatchewan, Canada becoming the first person to make a solo flight across the Pacific Ocean in a balloon.

1996 - Soyuz TM-23, launched into orbit

2014 - 10 words from the 15th C Voynich manuscript have been decoded

Quote of the day:
"The greatest gift is the passion for reading. It is cheap, it consoles, it distracts, it excites, it gives you knowledge of the world and experience of a wide kind."
~ Elizabeth Hardwick, American literary critic, novelist, and short story writer, The Paris Review, interview

As the girls have gotten older, they don't ask to have books read to them as often, although reading is still very much a part of the bedtime routine. I remember my kids going through this phase, when toys and TV seemed much more interesting than the written word. I remember being very worried, concerned enough to discuss it with Dr Wall, our pediatrician. A very old-fashioned doctor, he leaned back and considered me for a moment, then asked "Do you read for enjoyment?" Of course I said that I did, and he inquired if my kids ever saw me reading a book. Obviously they had, and then he told me that sooner or later, they would eventually return to reading as a pastime because they saw me doing it and it obviously was something I really enjoyed. But my concern with my granddaughters is that with the advent of iPads and phones and digital books, they don't actually see anyone reading a book for the most part. I have been at pains to show them that when Grandmom is staring at her phone, she is actually reading, but I have to admit, I am not always doing so. I know both of their parents read, especially when studying or researching, but they too are often on a laptop or other device.




Their parents take them to the library, have always read to them and the girls have many books of their own! I'm sure it will be fine and the girls will discover the escape route into a wider, more fantastical world eventually, but the impact of digital books it is one of those things I ponder about in the odd moments….

0 Comments

|

Add Comment

| Permalink | Thursday, February 21, 2019

ignorant about ignorance?




Today is the 3rd day of the 8th week, the 19th day of the 2nd month, the 50th day of 2019, and:

International Tug-of-War Day
Iwo Jima Day
National Chocolate Mint Day
National Lash Day
National Vet Girls ROCK Day
Travel Africa Day
Prevent Plagiarism Day
ON THIS DAY IN:

842 - Medieval Iconoclastic Controversy ends as a council in Constantinople formally reinstates the veneration of icons in churches

1771 - Messier adds M46-M49 to his catalog (galactic clusters in Puppis & Hydra & galaxy in Virgo)

1819 – British explorer William Smith discovers the South Shetland Islands and claims them in the name of King George III.

1878 – Thomas Edison patents the phonograph.

1910 - English premiere of Richard Strauss' "Elektra"

1922 - Ed Wynn becomes the first talent to sign as a radio entertainer

1942 – United States President Franklin D. Roosevelt signs executive order 9066, allowing the United States military to relocate Japanese Americans to internment camps.

1960 – China successfully launches the T-7, its first sounding rocket.

1963 - "The Feminine Mystique" by Betty Friedan, widely credited as the start of second-wave feminism, was published.

1968 - "Mister Rogers' Neighborhood" debuts on NET (now PBS)

1973 - "Tie a Yellow Ribbon Round the Ole Oak Tree" single released by Dawn featuring Tony Orlando (Billboard Song of the Year 1973)

1976 – Executive Order 9066, which led to the relocation of Japanese Americans to internment camps, is rescinded by President Gerald Ford's Proclamation 4417.

1977 - France performs nuclear test at Mururoa atoll

1977 - Space shuttle Enterprise makes first Test flight atop a 747 jetliner

1985 – William J. Schroeder becomes the first recipient of an artificial heart to leave hospital.

1985 - Canned and bottled Cherry Coke introduced by Coca-Cola

1985 - Mickey Mouse welcomed in China

1990 - Soyuz TM-9 lands

1996 - Howard Stern Radio Show premieres in York PA on WQXA 105.7 FM

1997 - FCC makes available 311 for non-emergency calls & 711 for hearing or speech-impaired emergency calls

1998 - Soyuz TM-26 lands

2002 – NASA's Mars Odyssey space probe begins to map the surface of Mars using its thermal emission imaging system.

2007 - Blogging website Tumblr is founded by David Karp in New York

Quote of the day:
"Either the United States will destroy ignorance or ignorance will destroy the United States."
~ W.E.B. Du Bois, American sociologist, historian, civil rights activist, Pan-Africanist, author, writer and editor, in a speech at Harpers Ferry, Virginia, August 1906

As we talk about taxes, I have heard more than one person complain either about sales tax, property tax, or income taxes that are raised for the benefit of schools. The most common comment is something along the lines of "I don't have any children. Why should I pay for someone else's?". I have also heard it said, usually by proponents of zero population growth, that there should be a limit to the number of dependents allowed as deductions, again the reasoning being that they shouldn't have to pay for someone else to have kids. And then there is the drive for vouchers – parents who choose to send their kids to private and/or religious schools want to siphon off their tax dollars away from the general education fund.

Teachers are treated like disposable assets instead of the education professionals they are, and getting them a pay raise seems difficult if not impossible. Schools are under-staffed and lack supplies – unless you live in certain privileged zip codes or go to private schools. Curriculums are altered to follow the agendas of politicians – history is altered with sins of omission, the liberal arts are considered "soft" and unnecessary, science is lumped as theory, and "alternative" points of view are touted as needing to be stressed.




The result? Being educated has come to mean being trained to work, and the breadth of learning how to think critically is no longer considered a desirable or valued outcome. We as a nation have become ignorant even as we become more immersed in technology – a dangerous combination.

0 Comments

|

Add Comment

| Permalink | Tuesday, February 19, 2019

why haven't you answered yet?




Today is the 5th day of the 7th week, the 15th day of the 2nd month, the 46th day of 2019, and:

Angelman Syndrome Day
Annoy Squidward Day (AKA Your Boss as per Sponge Bob Squarepants)
Love Reset Day
Lupercalia
National Caregivers Day
National Gumdrop Day
National Hippo Day
National I Want Butterscotch Day
National Woman's Heart Day
No One Eats Alone Day
Remember the Maine Day
Singles Awareness Day
St Skeletor's Day
Singles Awareness Day
Susan B Anthony Day
World Information Architecture Day
Women in Blue Jeans Day


Quote of the Day:
"This feature of being able to know whether your partner read your text message may have the power to create and/or increase feelings and behavior similar to symptoms of attachment anxiety and make relationships more fragile."
~ Dr. Danielle Forshee, a psychologist and relationship therapist, tells Digg how the read receipts on our smartphone apps can complicate relationships.

Remember back in the day when if the phone rang at an inconvenient moment, you just ignored it? "if it is important, they'll call back" my father always said. Or when you would mail a letter that you spent a couple hours or maybe even a couple of days writing, knowing that you were going to have to wait days if not weeks or even months before getting an answer? Then we graduated to answering machines and faxes that demanded attention a little more quickly, which morphed into emails > texts > IMs, each with an increasing burden of immediate response. No matter what kind of relationship – professional, customer, personal, family – the expectation that you treat every communication as urgent and respond quickly has intensified, and the speed of your response is somehow considered an indicator of the strength of said connection.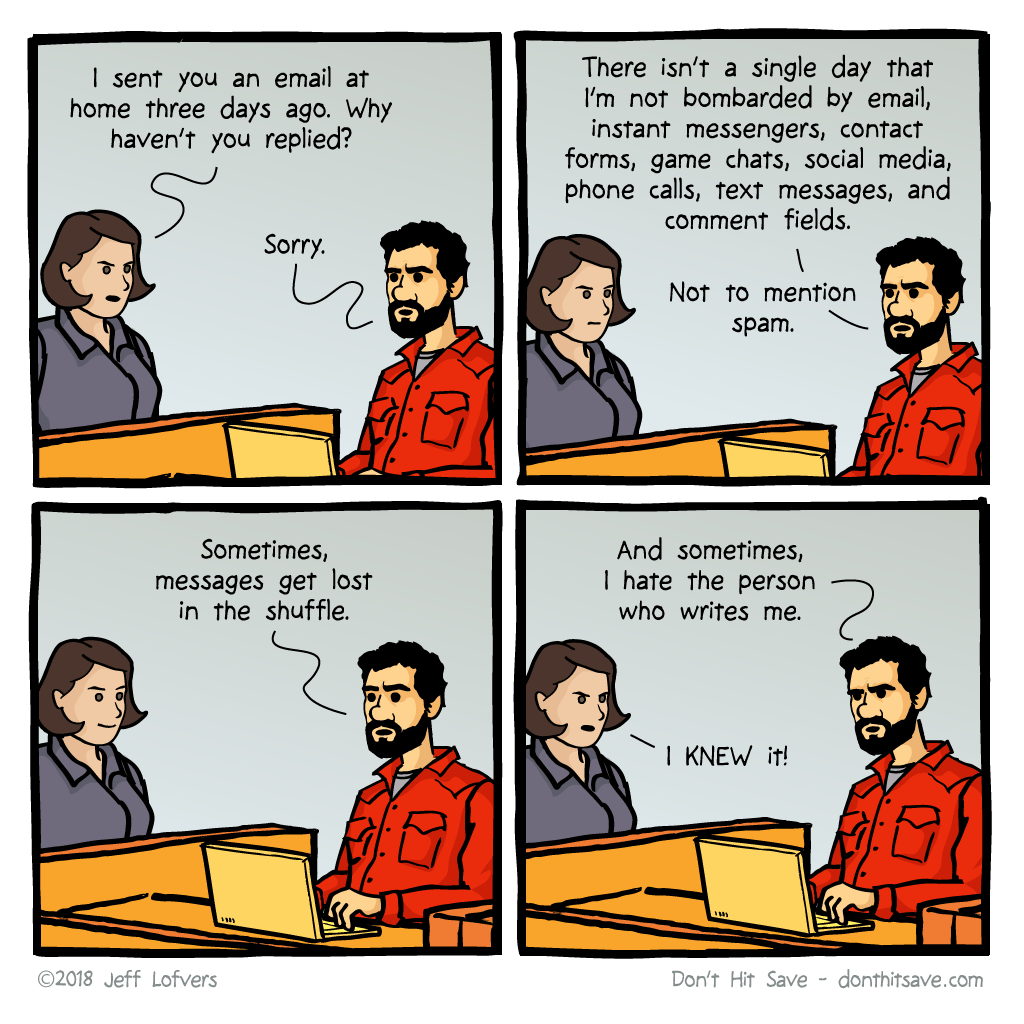 So yes, I think in both my "real" life and my 2nd life, the weight of expectation of an answer has indeed complicated things and caused angst.

0 Comments

|

Add Comment

| Permalink | Friday, February 15, 2019

when Cupid's arrows fall short....




Today is the 4th day of the 7th week, the 14th day of the 2nd month, the 45th day of 2019, and:

Frederick Douglas Day
International Book Giving Day
International Quirkyalone Day
League of Women Voters Day
Library Lovers Day
National Call in Single Day
National Cream-Filled Chocolates Day
National Ferris Wheel Day
National Have a Heart Day
National Organ Donor Day
National Women's Heart Day
Pet Theft Awareness Day
Race Relations Day
Read to Your Child Day
Valentine's Day
(World) Congenital Heart Defect Awareness Day
World Sound Healing Day

ON THIS DAY IN ...

1747 - Astronomer James Bradley presents his discovery of the wobbling motion of the Earth on its axis to the Royal Society, London

1794 - first US textile machinery patent granted, to James Davenport, Philadelphia

1849 = In New York City, James Knox Polk becomes first serving US President to have his photograph taken (by Matthew Brady).

1876 – Alexander G. Bell & Elisha Gray apply separately for telephone patents; Supreme Court eventually rules Bell rightful inventor

1894 - Venus is both a morning star & evening star

1895 - Oscar Wilde's final play, "The Importance of Being Earnest," opened at the St. James' Theatre in London.

1899 – Voting machines are approved by the U.S. Congress for use in federal elections.

1920 – The League of Women Voters is founded in Chicago.

1924 – The Computing-Tabulating-Recording Company changes its name to International Business Machines Corporation (IBM).

1931 - The original "Dracula" film starring Bela Lugosi as the titular vampire, is released

1961 – Discovery of the chemical elements: Element 103, Lawrencium, is first synthesized at the University of California.

1972 - Luna 20 (Russia) launched to orbit and soft landing on Moon

1976 - US performs nuclear test at Nevada Test Site

1978 - first "micro on a chip" patented by Texas Instruments

1980 - "West Side Story" opens at Minskoff Theater NYC for 341 performances

1980 - US launches Solar Maximum Mission Observatory to study solar flares

1985 - "Whitney Houston" debut album by Whitney Houston is released (Grammy Award Best Pop Vocal Performance, Female 1986, Billboard Album of Year 1986)

1989 - Supreme Leader of Iran, Ayatollah Khomeini issues a fatwa calling for the death of Salman Rushdie and his publishers due to his novel "Satanic Verses". A bounty was also place on his head.

1990 – The Voyager 1 spacecraft takes the photograph of planet Earth that later become famous as Pale Blue Dot.

2000 – The spacecraft NEAR Shoemaker enters orbit around asteroid 433 Eros, the first spacecraft to orbit an asteroid.

2003 - Dolly the sheep - the first mammal cloned from an adult - was put to death at age 6 due to premature aging and disease.

2005 – YouTube is launched by a group of college students, eventually becoming the largest video sharing website in the world and a main source for viral videos.

2011 - The TV game show "Jeopardy!" began airing the first of three episodes pitting human players Brad Rutter and Ken Jennings against an IBM computer named "Watson."


Quote of the day:
"The potential to develop the heart-mind is truly limitless. Myths and ideas that limit us can fall away, and the heart opens to reveal love."
~ Cator Shachoy, "Valentine's Day Buddhist Heart Replacement"

This day dedicated to love and romance can be a bit hard on those of us who are alone. Yes I know there is something I could do about it in the way of being more social, going out to meetings, being more chatty in world when I am indulging in a 2nd Life, joining dating sites or making it clear in forums that I am seeking and available for connection. Been there done that – and I treasure the memories generated. There is just a feeling of not wanting to force the issue right now. There are worse things than being alone.





But today can be a bit of a tough day.

0 Comments

|

Add Comment

| Permalink | Thursday, February 14, 2019

M & A activity




Today is the 6th day of the 6th week, the 8th day of the 2nd month, the 39th day of 2018, and:

Boy Scouts Day – The Boy Scouts of America is incorporated by William D. Boyce in 1910
International Winter Bike to Work Day
Laugh and Get Rich Day
National Kite Flying Day ((seems a bit early for this))
National Molasses Bar Day
National No One Eats Alone Day ((well this is a day I won't be celebrating!))
Opera Day
Propose Day
The Inbox Day
ON THIS DAY IN ...

1575 – Leiden University is founded,[3] and given the motto Praesidium Libertatis.

1693 – The College of William & Mary in Williamsburg, Virginia, is granted a charter by King William III and Queen Mary II.

1735 - First opera in North American colonies "Flora" opens in Charleston, South Carolina

1743 - Comet C/1743 C1 approaches within 0.0390 AUs of Earth

1794 - Friedlieb Ferdinand Runge was a German analytical chemist. Runge identified the mydriatic effects of belladonna extract, identified caffeine, and discovered the first coal tar dye

1693 – The College of William & Mary in Williamsburg, Virginia, is granted a charter by King William III and Queen Mary II.

1879 - Sandford Fleming first proposes adoption of Universal Standard Time, by dividing the world into 24 equal time zones, with standard time within each zone; in lecture at the Canadian Institute in Toronto; idea adopted by North American railways four years later, and by 24 countries at a conference in 1884.

1898 - John Ames Sherman patents the first envelope folding & gumming machine

1915 - "The Birth of a Nation" the first 12-reel film in America, directed by D. W. Griffith, starring Lillian Gish and Mae Marsh, opens at Clune's Auditorium in Los Angeles

1926 - Disney Brothers Cartoon Studio becomes Walt Disney Studios

1928 - the first transatlantic TV image received in Hartsdale, NY

1930 - "Happy Days Are Here Again" by Benny Mereoff hits #1

1936 - the first NFL Draft -- Jay Berwanger from University of Chicago first pick by Philadelphia Eagles

1945 - Paul Brown agrees to coach the new American football expansion team in Cleveland, which would later be named the Cleveland Browns after their coach

1946 – The first portion of the Revised Standard Version of the Bible, the first serious challenge to the popularity of the Authorized King James Version, is published.

1952 - Princess Elizabeth proclaims herself Queen at a ceremony in St James's Palace, London.

1960 - Queen Elizabeth II of the United Kingdom issued an Order-in-Council, stating that she and her family would be known as the House of Windsor, and that her descendants will take the name "Mountbatten-Windsor".

1962 - US performs nuclear test at Nevada Test Site

1967 - Peter (Asher) & Gordon (Waller) discontinue their singing partnership

1968 - "Planet of the Apes" premieres in New York City

1969 - Last edition of Saturday Evening Post

1971 – NASDAQ, the world's first electronic stock exchange, held its first trading day, debuting with 50 companies and a starting value of 100.

1974 – After 84 days in space, the crew of Skylab 4, the last crew to visit American space station Skylab, returns to Earth.

1979 - US performs nuclear test at Nevada Test Site

1984 - for the first time, there are 8 people in space -- Oleg Atkov, Leonid Kizim, Vladimir Solovyov [USSR]; Vance D. Brand, Robert L. Gibson, Bruce McCandless II, Ronald McNair, Robert L. Stewart [USA] aboard the Salyut 7 EO-3, Soyuz T-10, and the Space Shuttle Challenger.

1992 - Ulysses spacecraft passes Jupiter

1996 - The massive Internet collaboration "24 Hours in Cyberspace" takes place


Whenever a "merger" of two banks is announced [like BB&T and SunTrust], the conversation around the office centers on our personal experiences with banks being sold. It is a common experience in banking and follows a clear path:

The transaction is announced. Both organizations are jazzed to be working together. And not to worry, jobs are not on the line, the assimilation will be seamless, and customers are going to be ecstatic. At this point? Those of us who have been down this road polish up their resumes and contact recruiters
Then talks start, and words like "synergy" and "consolidating resources" and "maximizing impact" start to be bandied about. At this point? Employees start to eye one another uneasily, wondering how they can prove their value in the new organization while others are openly interviewing
Details emerge – who of the senior management staff have been given gold parachutes, who has been locked in at special pay to stay during the transition, who is leaving. This is when the handwriting is really on the wall as folks start heading out the door wishing those who remain luck.
And then positions, departments, branches start getting the notice that they are redundant. Employees find out when they are being terminated


I'm rather glad I'm not in banking anymore

0 Comments

|

Add Comment

| Permalink | Friday, February 8, 2019

Happy New Year


To all who celebrate the Luna New Year








It is the Year of the Earth Pig

For those like me, born in the year of the Tiger? looks like a good year, but with some health concerns....
0 Comments

|

Add Comment

| Permalink | Tuesday, February 5, 2019

Chinese New Year's Eve




Today is the 2nd day of the 6th week, the 4th day of the 2nd month, the 35th day of 2019, and:

Facebook's Birthday -- a social network known as TheFacebook.com, initially aimed at students at Harvard College, was launched in 2004
Independence Day -- Sri Lanka from the United Kingdom in 1948
Liberace Day – the flamboyant pianist who always kept an ornate candelabra on his instrument, died this day in 1987
Medjool Date Day
National Create a Vacuum Day
National Hemp Day
National Homemade Soup Day
National Quacker Day
National Stuffed Mushroom Day
National Thank a Mailman Day
Rosa Parks Day – she was born in 1913
Torture Abolition Day
USO Day
World Cancer Day


ON THIS DAY IN ...

1488 – Bartolomeu Dias commands the first European expedition to reach South Africa and the Indian Ocean.

1703 – In Edo (now Tokyo), all but one of the Forty-seven Ronin commit seppuku (ritual suicide) as recompense for avenging their master's death.

1758 – Macapá, Brazil is founded.

1824 - J W Goodrich introduces rubber galoshes to public

1825 – The Ohio Legislature authorizes the construction of the Ohio and Erie Canal and the Miami and Erie Canal.

1846 – The first Mormon pioneers make their exodus from Nauvoo, Illinois, westward towards Salt Lake Valley.

1859 – World's oldest known Bible, "The Codex Sinaiticus" (Sinai Bible), is discovered or stolen in Egypt by Constantin von Tischendorf

1895 - the first rolling lift bridge opens in Chicago

1913 - Louis Perlman patents demountable auto tire-carrying wheel rim

1936 - the first radioactive substance produced synthetically (radium E)

1938 - The Thornton Wilder play "Our Town" opened on Broadway.

1961 - Sputnik 7 launches into Earth orbit; probable Venus probe failure

1967 – Lunar Orbiter 3 lifts off from Cape Canaveral's Launch Complex 13 on its mission to identify possible landing sites for the Surveyor and Apollo spacecraft.

1970 - US performs nuclear test at Nevada Test Site

1971 - The NASDAQ stock exchange, the second-largest in the world - behind the New York Stock Exchange - is founded in New York City

1974 - Chimpanzee Nim Chimsky signs his 1st word, at 2½ months

1976 - US performs nuclear test at Nevada Test Site

1993 - Russian space agency tests a 82-foot wide space mirror



Quote of the day:

"How many people just get up on Monday and do the same thing they've done every single Monday - go to work and just turn on route automatic and no longer have any meaning in their life?"

~ Erwin McManus, author, mystic, futurist, filmmaker, and designer



There is an element of repetitive automation in every job at every level – it is this that makes us so fearful of being replaced by AI or robots. But does this mean there is no meaning in your work and/or your life? Me? As I have often said, I work to live; I do not live to work.








But just because I am a cog in the wheel, doesn't mean my work doesn't have any meaning! Besides, I don't define myself by the work that I do….

0 Comments

|

Add Comment

| Permalink | Monday, February 4, 2019

EOY crapola




Today is the 45h day of the 5th week, the 30th day of the 1st month, the 30th day of 2019, and:

National Croissant Day – Starbucks is really celebrating with different kinds and baristas wearing berets
National Escape Day
National Inane Answering Message Day – not too many answering machines left these days, but at one time, this was really a popular thing. For a long time, our phone used to be answered by Boris Karloff or John Wayne
School Day of Non-violence and Peace
Yodel for Your Neighbors Day


ON THIS DAY:

1774 - Captain James Cook reaches 71°10' south, 1820km from south pole

1790 - A lifeboat was first tested at sea, by Mr Greathead, the inventor

1815 - The US Library of Congress, burned during the sacking of DC in the War of 1812, was re-established with Thomas Jefferson's 6,500 volumes

1826 - The Menai Suspension Bridge, considered the world's first modern suspension bridge, connecting the Isle of Anglesey to the north West coast of Wales is opened.

1847 – Yerba Buena, California is renamed San Francisco, California.

1858 – The first Hallé concert is given in Manchester, England, marking the official founding of The Hallé orchestra as a full-time, professional orchestra.

1873 - "Around the World in 80 Days" by Jules Verne is published in France by Pierre-Jules Hetzel

1883 - James Ritty and John Birch received a U.S. patent for the first cash register.

1911 – The destroyer USS Terry makes the first airplane rescue at sea saving the life of Douglas McCurdy ten miles from Havana, Cuba.

1933 - The first episode of the "Lone Ranger" was broadcast on radio station WXYZ in Detroit; it would run for 21 years.

1956 - Elvis Presley records his version of "Blue Suede Shoes"

1958 - Baseball announces players & coaches rather than fans pick all stars

1959 – MS Hans Hedtoft, said to be the safest ship afloat and "unsinkable" like the RMS Titanic, strikes an iceberg on her maiden voyage and sinks, killing all 95 aboard.

1963 - Ivan Sutherland submits a thesis containing his Sketchpad program, a forerunner to modern-day graphic user interfaces and computer-aided design programs

1969 – The Beatles performed in public for the last time in a 45-minute gig on the roof of their Apple Records headquarters in London. The impromptu concert is broken up by the police.

1975 - Ernő Rubik applies for a patent for his "Magic Cube" invention, later to be known as a Rubik's cube

1982 – Richard Skrenta writes the first PC virus code, which is 400 lines long and disguised as an Apple boot program called "Elk Cloner".

2013 – Naro-1 becomes the first carrier rocket launched by South Korea.



Back when I first got into commercial lending, the different companies in our portfolio had varying fiscal years, usually based on when the company was actually formed. In some ways it was easier not to have all the fiscal statements due at one time but staggered along the year, although Septemeber 30th and December 31st were by far the most popular. But then the IRS apparently wearied of having to balance tax years with fiscal years with calendar years during their reviews, and they changed the provisions of the IRS Code so that most small businesses had to make their fiscal year coincide with the calendar year to simplify the tax year calculations. There are some exceptions – some were grandfathered in [not many of those left], partnerships, corporations, and S corporations may have a fiscal year-end that's different from the calendar year-end, but most switched to a calendar year for their fiscal statements. Of course this means that everything comes due at the same time, and therefore auditors and accountants are extremely busy during the first quarter trying to assemble everything that is needed – which means your friendly neighborhood loan servicing department will be scrambling






Ah well, at least I don't have to explain as often anymore that a tax return marked 2016 is really for fiscal year 07.01.2016 – 06.30.2017 and yes the borrower is up-to-date with their financial reporting covenant to anyone!

0 Comments

|

Add Comment

| Permalink | Wednesday, January 30, 2019





Today is the 2nd day of the 5th week, the 28th day of the 1st month, the 28th day of 2019, and:

Better Business Communication Day
Bubble Wrap Appreciation Day
Community Manager Appreciation Day
Daisy Day
Data Privacy Day
National Blueberry Pancake Day
National Kazoo Day
National Pediatrician Day
Pop Art Day
Rattlesnake Roundup Day
Rubber Duckie Day – according to Sesame Street -- and it's Ernie's birthday
Thank a Plugin Developer Day


ON THIS DAY IN ...

1568 – The Edict of Torda prohibited the persecution of individuals on religious ground in John Sigismund Zápolya's Eastern Hungarian Kingdom.

1573 – Articles of the Warsaw Confederation are signed, sanctioning freedom of religion in Poland.

1624 – Sir Thomas Warner founds the first British colony in the Caribbean, on the island of Saint Kitts.

1671 – Original city of Panama (founded in 1519) was destroyed by a fire when privateer Henry Morgan sacked and set fire to it. The site of the previously devastated city is still in ruins.

1724 – The Russian Academy of Sciences is founded in St. Petersburg by Peter the Great, and implemented by Senate decree. It is called the St. Petersburg Academy of Sciences until 1917.

1754 – Sir Horace Walpole coins the word serendipity in a letter to Horace Mann.

1813 – The novel "Pride and Prejudice" by Jane Austen was first published anonymously in London.

1851 – Northwestern University becomes the first chartered university in Illinois.

1855 – A locomotive on the Panama Canal Railway runs from the Atlantic Ocean to the Pacific Ocean for the first time.

1896 – Walter Arnold of East Peckham, Kent, becomes the first person to be convicted of speeding. He was fined one shilling, plus costs, for speeding at 8 mph (13 km/h), thereby exceeding the contemporary speed limit of 2 mph (3.2 km/h).

1878 - George W Coy hired as 1st full-time telephone operator as the first telephone exchange started up in New Haven, Connecticut

1918 - Manitoba passes An Act to amend The Manitoba Election Act (Statutes of Manitoba 1916, c. 36); becomes the first province in Canada to grant women the right to vote and to hold provincial office; two years before Ottawa.

1938 – The World Land Speed Record on a public road is broken by Rudolf Caracciola in the Mercedes-Benz W195 at a speed of 432.7 kilometres per hour (268.9 mph).

1956 – Elvis Presley makes his first national television appearance.

1958 – The Lego company patents the design of its Lego bricks, still compatible with bricks produced today.

1960 - first photograph bounced off Moon, Washington, D.C.

1965 - The Who make their 1st appearance on British TV

1973 - "Barnaby Jones" premieres on CBS TV and ran until April 3, 1980

1986 – Space Shuttle Challenger disintegrates after liftoff, killing all seven astronauts on board.

1982 - US performs nuclear test at Nevada Test Site

1985 - Charity single "We Are the World" is recorded by supergroup USA for Africa (Michael Jackson, Lionel Richie and other pop stars)

2014 - DNA analysis confirms that the 6th C Plague of Justinian was caused by a variant of Yersinia pestis (the same bacteria for the Black Death)

2019 - NASA Voyager is 20 hrs 06 mins 30 secs of light-travel time from Earth and Voyager II is 16 hrs 42 mins 09 secs of light-travel time from Earth



By now most folks have their Christmas decorations down and the ads for Valentine's Day are ratcheting up. We haven't gotten completely out of the EOY report fog, and suddenly another month end is looming right in front of us.








Maybe it is a good thing January feels so short since it seems so workaday after all the holiday festivities?

0 Comments

|

Add Comment

| Permalink | Monday, January 28, 2019

FINALLY!




Today is the 6th day of the 4th week, the 25th day of the 1st month, the 25th day of 2019, and

A Room of One's Own Day
Earned Income Tax Credit Awareness Day
Fluoride Day
Macintosh Computer Day
National Activity Professionals Day
National Big Wig Day
National Fun at Work Day
National Irish Coffee Day
National Opposite Day
National Preschool Health and Fitness Day
Robert Burns Day
Thank Your Mentor Day
Women's Healthy Weight Day


ON THIS DAY IN...

1554 – Founding of São Paulo city, Brazil.

1755 – Moscow University is established by Elizabeth of Russia and founded by Mikhail Lomonosov on Tatiana Day

1792 – The London Corresponding Society is founded.

1817 - Gioacchino Rossini's opera "La Cenerentola" (Cinderella) premieres in Rome

1840 - American naval expedition under Charles Wilkes is first to identify Antarctica as a new continent

1858 – The Wedding March by Felix Mendelssohn is played at the marriage of Queen Victoria's daughter, Victoria, and Friedrich of Prussia, and becomes a popular wedding processional.

1881 – Thomas Edison and Alexander Graham Bell form the Oriental Telephone Company.

1890 – Nellie Bly completes her round-the-world journey in 72 days.

1909 – Richard Strauss's opera Elektra receives its debut performance at the Dresden State Opera.

1915 – Alexander Graham Bell inaugurates U.S. transcontinental telephone service, speaking from New York to Thomas Watson in San Francisco.

1937 – The Guiding Light debuts on NBC radio from Chicago. In 1952 it moves to CBS television, where it remains until September 18, 2009.

1947 – Thomas Goldsmith Jr. files a patent for a "Cathode Ray Tube Amusement Device", the first ever electronic game.

1949 – The first Emmy Awards are presented; the venue is the Hollywood Athletic Club.

1959 - American Airlines opened the jet age in the United States with the first scheduled transcontinental flight of a Boeing 707.

1961 – Walt Disney's animated film "101 Dalmatians", based on the novel by Dodie Smith and directed by Clyde Geronimi and Hamilton Luske is released in the US

1964 - The Beatles get their first US #1, "I Want to Hold your Hand" (Cashbox)

1964 - Echo 2, US communications satellite launched

1993 - Sears announces it is closing its catalog sales department after 97 years

1994 – The spacecraft Clementine by BMDO and NASA is launched.

1995 – The Norwegian rocket incident: Russia almost launches a nuclear attack after it mistakes Black Brant XII, a Norwegian research rocket, for a US Trident missile.

2004 - Opportunity rover (MER-B) lands on surface of Mars.



And it is Friday – while it is cold outside, at least the sun is out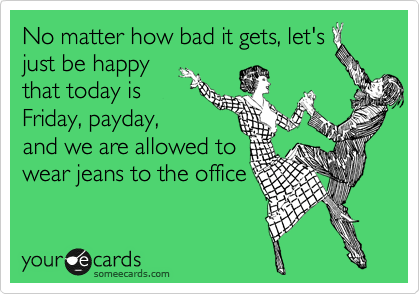 'nuff said!

0 Comments

|

Add Comment

| Permalink | Friday, January 25, 2019

I really thought we'd be further along than we are...




Today is the 5th day of the 4th week, the 24th day of the 1st month, the 24th day of 2019, and:

Beer Can Appreciation Day
Belly Laugh Day
Clashing Clothes Day
International Mobile Phone Recycling Day
Moebius Syndrome Awareness Day
National "Just Do It" Day
National Compliment Day
National Eskimo Pie Patent Day
National Lobster Thermidor Day
National Peanut Butter Day
Talk Like a Grizzled Prospector Day
Women's Healthy Weight Day


ON THIS DAY IN ...

1848 – James W. Marshall finds gold at Sutter's Mill near Sacramento, triggering the California Gold Rush

1857 – The University of Calcutta is formally founded as the first fully fledged university in South Asia.

1908 - The first Boy Scout troop was organized in England by Robert Baden-Powell, who also publishes "Scouting for Boys" as a manual for self-instruction in outdoor skills and self-improvement

1916 – In Brushaber v. Union Pacific Railroad Co., the Supreme Court of the United States declares the federal income tax constitutional. (( there's a decision I'll bet a lot of folks would like to see SCOTUS reconsider! ))

1918 – The Gregorian calendar is introduced in Russia by decree of the Council of People's Commissars effective February 14(NS)

1925 - Moving picture of a solar eclipse taken from dirigible over Long Island

1979 - US performs nuclear test at Nevada Test Site

1984 – Apple Computer places the Macintosh personal computer on sale in the United States.

1993 - Soyuz TM-16 launches

1986 - The Voyager 2 space probe swept past Uranus, coming within 50,679 miles of the seventh planet from the sun.

2004 - NASA's Opportunity rover landed on Mars three weeks after its identical twin, Spirit.



Quote of the day:
"By extinguishing the fires of greed, hatred, and delusion, we are transforming our emotional range. Emotions such as kindness, generosity, compassion, confidence, and gladness for the good fortune of others continue to function and are even enhanced by being uncovered."
~ Andrew Olendzki, "Pinch Yourself"

I know I am a pack-rat. I know that I keep things that others would cast away, especially older things, feeling that somehow someone should be hanging onto these little bits of history. And I know most of what I am saving will be discarded as clutter. Why do you think antiques and old papers, books, letters et al are so valuable? Because it is rare for such things to survive the cleansing that happens when folks have to downsize, when the next generation takes charge and doesn't want old "stuff" around.

I have come to realize I had hoped that old ways of thinking would also be cast off as clutter. I had hoped that as a society we would become progressively more inclusive, more tolerant, more caring as each new generation comes forth and old stereotypes and prejudices would be thrust into a mental garbage heap. That is the real reason I personally reacted with such dismay to the pictures of young torchbearers shouting in Virginia or young students smirking snidely at a Native American elder. That is the real reason I hate the casual cruelty of Calvinism so evident in "trickle down" economics, couched in the familiar screeds against "socialism".




No, we didn't start the fire, but I thought we were doing a better job of putting it out

0 Comments

|

Add Comment

| Permalink | Thursday, January 24, 2019

the storm isn't coming, it's here




Today is the 4th day of the 4th week, the 23rd day of the 1st month, the 23rd day of 2019, and:

Library Shelfie Day
Measure Your Feet Day
National Handwriting Day
National Pie Day
National Rhubarb Pie Day
Paul Pitcher Day – protesting unnecessary workplace sobriety
Snowplow Mailbox Hockey Day


Quote of the day:

"I [suspect] that we are throwing more and more of our resources, including the cream of our youth, into financial activities remote from the production of goods and services, into activities that generate high private rewards disproportionate to their social productivity. I suspect that the immense power of the computer is being harnessed to this 'paper economy', not to do the same transactions more economically but to balloon the quantity and variety of financial exchanges."

~ James Tobin, July 1984. He was American economist who received the 1981 Nobel Prize "for his analysis of financial markets and their relations to expenditure decisions, employment, production, and prices", and is regarded as America's most distinguished Keynesian economist









Whether you call it the service economy, the attention economy, the tech economy, the knowledge economy, or simply the new economy, there is little doubt that historians will peg the change of the century as a time of social upheaval caused by a changeover from the industrial revolution to it. As happened in the early 1900's with the fading of the agricultural economy to the industrial or manufactory, there was a period of time when there was deeply divisive issues caused by disappearing occupations and the changing demands upon the infrastructure. Even as late as 1984, a Nobel-winning economist was still focused on "production" as the purpose of business, not realizing how rapidly technology was overtaking the entire world.



It took WWI, the Great Depression, and WWII before humanity worked out the kinks of the transition to an industrial society. I hope I live through the coming turmoil to see how we all figure out who to live conformably within the global economy.



0 Comments

|

Add Comment

| Permalink | Wednesday, January 23, 2019

Truth is a three-edged sword...




Today is the 3rd day of the 4th week, the 22nd day of the 1st month, the 22nd day of 2019, and:
Answer Your Cat's Questions Day
Celebration of Life Day
Come in From the Cold Day
Dance of the Seven Veils Day
National Blonde Brownie Day
National Hot Sauce Day
National Polka Dot Day
Roe VS Wade Day – in 1973 The Supreme Court of the United States delivers its decisions in Roe v. Wade and Doe v. Bolton, legalizing elective abortion in all fifty states.
Speak Up and Succeed Day
ON THIS DAY IN ...
1506 – The first contingent of 150 Swiss Guards arrives at the Vatican.
1807 - Curling - Founding of the Montréal Curling Club, Canada's first, by 20 merchants and a chaplain, in Gillis Tavern. The Royal Montreal Curling Club is the oldest active athletic club in North America
1879 – Battle of Rorke's Drift: British garrison of 150 holds off 3,000-4,000 Zulu warriors. Eleven Victoria Crosses and a number of other decorations were awarded to the defenders. (( they made a totally awesome movie about this ))
1889 – Columbia Phonograph is formed in Washington, D.C.
1890 – The United Mine Workers of America is founded in Columbus, Ohio.
1908 - Katie Mulcahey is arrested for lighting a cigarette, violating the 1-day old "Sullivan Ordinance" banning women from smoking in public, and is fined $5. Appearing before the judge she stated "I've got as much right to smoke as you have. I never heard of this new law, and I don't want to hear about it. No man shall dictate to me."
1927 – Teddy Wakelam gives the first live radio commentary of a football match anywhere in the world, between Arsenal F.C. and Sheffield United at Highbury.
1938 - Thornton Wilder's play "Our Town" premiered in Princeton, N.J.
1946 – Creation of the Central Intelligence Group, forerunner of the Central Intelligence Agency.
1947 – KTLA, the first commercial television station west of the Mississippi River, begins operation in Hollywood.
1953 - The Arthur Miller drama "The Crucible" opened on Broadway.
1964 - World's largest cheese (15,723 kg) manufactured in Wisconsin for New York's World Fair
1965 - US launches TIROS 9 weather satellite
1968 - "Rowan & Martin's Laugh-In" premiered on NBC.
1968 – Apollo 5 lifts off carrying the first Lunar module into space.
1970 – The Boeing 747, the world's first "jumbo jet", enters commercial service for launch customer Pan American Airways with its maiden voyage from John F. Kennedy International Airport to London Heathrow Airport.
1973 – The crew of Apollo 17 addresses a joint session of Congress after the completion of the final Apollo moon landing mission.
1973 – In a bout for the world heavyweight boxing championship in Kingston, Jamaica, challenger George Foreman knocks down champion Joe Frazier six times in the first two rounds before the fight is stopped by referee Arthur Mercante
1975 - Landsat 2, an Earth Resources Technology Satellite, launched
1984 – The Apple Macintosh, the first consumer computer to popularize the computer mouse and the graphical user interface, is introduced during a Super Bowl XVIII television commercial.
1992 – Roberta Bondar, a Canadian Space Agency Mission Specialist born in Sault Ste. Marie, blasts into Space from the Kennedy Space Center on an eight-day flight aboard the shuttle Discovery with six other astronauts; performs life and material-science experiments, Canada's first woman astronaut.
2002 – Kmart becomes the largest retailer in United States history to file for Chapter 11 bankruptcy protection.
2003 - Last successful contact with NASA spacecraft Pioneer 10, one of the most distant man-made objects
2014 - Water vapour is detected on the dwarf planet Ceres

Yes I was one of those who posted about the disrespect shown by a group of smirking little twerps to a Native American singer. No I am not convinced by the subsequent stories about their innocence. Yes I have looked at the different videos. No I will not call either of them "fake news" although I have snarled a bit about "alternative facts". Yes I agree that justice by social media is deeply flawed, and as much as I deplore the rampant racism, I cannot condone those who respond to this idiocy with threats and intimidation.




This is exactly why I often make the statement that there is no such thing as an historical fact.

0 Comments

|

Add Comment

| Permalink | Tuesday, January 22, 2019

wassup?




Today is the 3rd day of the 3rd week, the 15th day of the 1st month, the 15th day of 2019, and:

Alpha Kappa Alpha Day
Humanitarian Day
National Bagel Day
National Booch Day
National Fresh Squeezed Juice Day
National Hat Day
National Strawberry Ice Cream Day
Printing Ink Day
Rid the World of Fad Diet and Gimmicks Day
The second day of the sidereal winter solstice festivals in India
Wikipedia Day


ON THIS DAY IN ...

1541- François I names Jean-François de la Rocque, Sieur de Roberval lieutenant-general of New France and commissions him to begin a colony in Canada and provide for the spread of the "Holy Catholic faith". On March 9, 1541, the King gives him a grant of £40,000 livres, and appoints him "Viceroy of the Kingdom of Canada, as well as Hochelaga, Saguenay, Newfoundland, Belle Isle, Cap Rouge, Labrador, the Great Bay and Baccalaos". Roberval was given the expedition to colonize the St Lawrence over Jacques Cartier; under his orders,

1759 – The British Museum opens in Montague House, London.

1782 – Superintendent of Finance Robert Morris goes before the U.S. Congress to recommend establishment of a national mint and decimal coinage.

1785 - Mozart's string quartet opus 10 premieres

1818 – A paper by David Brewster is read to the Royal Society, belatedly announcing his discovery of what we now call the biaxial class of doubly-refracting crystals. On the same day, Augustin-Jean Fresnel signs a "supplement" (submitted four days later) on reflection of polarized light.

1831 - first US-built locomotive to pull a passenger train makes 1st run, with the first US railroad honeymoon trip, Mr & Mrs Pierson, Charleston, South Carolina

1844 - The University of Notre Dame received its charter from the state of Indiana.

1861 - Steam elevator patented by Elisha Otis

1870 – A political cartoon for the first time symbolizes the Democratic Party with a donkey ("A Live Jackass Kicking a Dead Lion" by Thomas Nast for Harper's Weekly).

1876 – The first newspaper in Afrikaans, Die Afrikaanse Patriot, is published in Paarl.

1889 – The Coca-Cola Company, then known as the Pemberton Medicine Company, is incorporated in Atlanta.

1892 – Basketball rules first published in Triangle Magazine, written by James Naismith

1895 - Tchaikovsky's ballet "Swan Lake" premieres, St Petersburg

1907 - 3-element vacuum tube patented by Dr Lee De Forest

1907 - Gold dental inlays first described by William Taggart, who invented them

1919 – Great Molasses Flood: A wave of molasses released from an exploding storage tank sweeps through Boston, Massachusetts, killing 21 and injuring 150.

1927 - The Tennessee Supreme Court overturns (on a technicality) John T. Scopes' guilty verdict for teaching evolution — but the law itself remains in force

1936 – The first building to be completely covered in glass, built for the Owens-Illinois Glass Company, is completed in Toledo, Ohio.

1943 - World's largest office building, the Pentagon is completed, and 1,000 workers complete the air conditioning system for it

1948 - "The Treasure of the Sierra Madre", film based on B. Traven's novel, directed by John Huston and starring Humphrey Bogart premieres

1969 - Nuclear test at Pacific Ocean by the US

1969 – The Soviet Union launches Soyuz 5.

1974 - "Happy Days" begins an 11 year run on ABC

1976 - US-German Helios B solar probe launched into solar orbit

1976 - USSR performs nuclear test at Eastern Kazakh/Semipalitinsk USSR

2001 – Wikipedia, a free wiki content encyclopedia, debuts online.

2004 - The NASA Spirit rover rolled onto the surface of Mars.

2005 – ESA's SMART-1 lunar orbiter discovers elements such as calcium, aluminum, silicon, iron, and other surface elements on the Moon.

2019 - NASA Voyager is 20 hrs 06 mins 32 secs of light-travel time from Earth (2019:015:120000:1L)



Quote of the day:

"When we ask an open question we have not yet found an answer. And this leaves the mind free, unobstructed, and ready for adventure… There is nothing ignorant or vague about this openness, because questioning actively engages the movement and fluidity of life."

~ Elizabeth Mattis Namgyel, "The Power of an Open Question"



I have a bit of a reputation for asking questions, usually in threes, when I am interested in someone or something. I like the idea of finding out what makes a person tick, what they think and feel about stuff, how they see themselves in relationship to the universe. I find that while some enjoy the attention and the interest, some find it intrusive or nosey or even rather vulgar [that was certainly how my mother's family viewed question asking!]. At work, I learned the hard way being a person who always wants to understand the whys and wherefores quickly labels you as a trouble-maker as those who are more set in their ways view question asking as combative or competitive. And yet, I do want to know, to understand!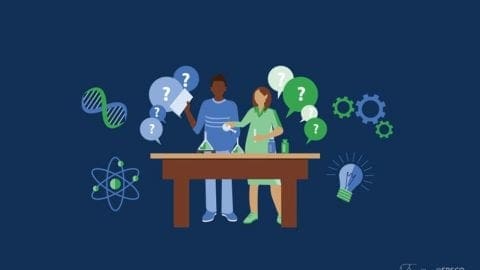 And as those who know me well can attest, when I stop asking them questions, it is a very bad sign indeed….

0 Comments

|

Add Comment

| Permalink | Tuesday, January 15, 2019

my new year's resolution




Today is the 3rd day of the 2nd week, the 8th day of the 1st month, the 8th day of 2019, and:

Argyle Day
Bubble Bath Day
Earth's Rotation Day
Midwife's Day or Women's Day
National English Toffee Day
National Joy Germ Day
National Man Watcher's Day
National Poetry at Work Day
National Shop for Travel Day
National Winter Skin Relief Day
Show and Tell Day at Work Day
War on Poverty Day
World Typing Day

ON THIS DAY IN ...

1454 – The papal bull Romanus Pontifex awards the Kingdom of Portugal exclusive trade and colonization rights to all of Africa south of Cape Bojador.

1547 – The first Lithuanian-language book, Simple Words of Catechism, is published in Königsberg.

1610 - Simon Marius. a German astronomer, independently discovers the first three moons of Jupiter one day after Galileo

1656 - Oldest surviving commercial newspaper begins (Haarlem, Netherlands)

1675 - First American commercial corporation chartered (NY Fishing Co)

1735 – Premiere performance of George Frideric Handel's Ariodante at the Royal Opera House, Covent Garden.

1760 - Comet C/1760 A1 (Great comet) approaches within 0.0682 AUs of Earth

1816 – Sophie Germain wins the Paris Academy of Sciences' Grand Prize for her mathematical work on Elasticity (physics).

1828 – The Democratic Party of the United States is organized.

1835 – The United States national debt is zero for the only time during the term of Andrew Jackson, the first Democratic president.

1856 - Dr John A Veatch discovers borax, Tuscan Springs, California

1884 - Chrome tanning process for leather patented by Augustus Schultz

1889 – Herman Hollerith is issued US patent #395,791 for the 'Art of Applying Statistics' — his punched card calculator.

1902 - first National Bowling Championship held (Chicago, Illinois)

1904 – The Blackstone Library is dedicated, marking the beginning of the Chicago Public Library system.

1935 - Spectrophotometer patented by AC Hardy

1936 – Kashf-e hijab decree is enforced by Reza Shah of Iran [Persia] ordering the police to physically remove the Hijab from any woman in public, turning dress into an integral problem of Iranian politics.

1951 - Thought extinct since 1615, a Cahow (the Bermuda petrel) is rediscovered in Bermuda

1954 - Elvis Presley pays $4 to a Memphis studio & records his 1st two songs, "Casual Love" & "I'll Never Stand in Your Way"

1956 - Elvis Presley's "Don't Be Cruel" and "Hound Dog" single goes #1 & stays #1 for a record 11 weeks (for a single)

1962 - Golfer Jack Nicklaus, 21, frist pro appearance, he came in 50th

1963 – Leonardo da Vinci's Mona Lisa is exhibited in the United States for the first time, at the National Gallery of Art in Washington, D.C.

1966 - The Who & the Kinks perform on the last "Shindig" TV show on ABC

1973 – Soviet space mission Luna 21 is launched.

1974 - Gold hits record $126.50 an ounce in London and silver hits record $3.40 an ounce in New York

1981 – A local farmer reports a UFO sighting in Trans-en-Provence, France, claimed to be "perhaps the most completely and carefully documented sighting of all time".

1987 - The Dow Jones industrial average closed above 2,000 for the first time, ending the day at 2,002.25.

1994 – Russian cosmonaut Valeri Polyakov on Soyuz TM-18 leaves for Mir. He would stay on the space station until March 22, 1995, for a record 437 days in space.

2004 - The RMS Queen Mary 2, the largest passenger ship ever built, is christened by her namesake's granddaughter, Queen Elizabeth II.

Quote of the day:
"The same power that moves the universe exists within our lives. Each individual has immense potential, and a great change in the inner dimension of one individual's life has the power to touch others' lives and transform society."
~ Daisaku Ikeda, "On Hardship & Hope"

Of late I have been feeling pretty helpless. I can't do anything about the fluctuations of the stock market that is decimating the 401K, nor can I solve the little age related issues that are starting to impact my mobility. I can't protect my children, I cannot keep them healthy nor guaranty their financial wellbeing. I can't help my friend as much as I would like or light her darkness. I can't keep my apartment building a pleasant place to live or my neighbors congenial. I can't do much more than chew my fingernails as it appears to me that our democracy is being hijacked by old rich white men who are only interested in their own welfare.

But I can work on my spirituality and try to radiate the peace that I would like to see in the world. I can let it begin with me. I don't have to be helpless.




And that gives me hope.

0 Comments

|

Add Comment

| Permalink | Tuesday, January 8, 2019

TGIF - the 1st of 2019




Today is the 6th day of the 1st week, the 4th day of the 1st month, the 4th day of 2019, and:

Dimpled Chad Day
Free Flower Basket Day
I Am A Mentor Day
Independence Day – Myanmar [formerly known as Burma] from the United Kingdom in 1948.
National Spaghetti Day
National Trivia Day
Pop Music Chart Day -- in 1936 Billboard magazine publishes its 1st music hit parade
The eleventh of the Twelve Days of Christmas. (Western Christianity)
Tom Thumb Day
World Braille Day
World Hypnotism Day
ON THIS DAY IN ...

1847 – Samuel Colt sells his first revolver pistol to the United States government.

1853 – After having been kidnapped and sold into slavery in the American South, Solomon Northup regains his freedom; his memoir Twelve Years a Slave later becomes a national bestseller.

1854 – The McDonald Islands are discovered by Captain William McDonald aboard the Samarang.

1863 - 4 wheeled roller skates patented by James Plimpton of NY

1865 – The New York Stock Exchange opens its first permanent headquarters near Wall Street in New York City.

1885 - Dr William Grant of Iowa, performs 1st appendectomy in America on Mary Gartside, aged 22

1903 – Topsy, an elephant, is electrocuted by the owners of Luna Park, Coney Island. The Edison film company records the film Electrocuting an Elephant of Topsy's death.

1912 - Smallest earth-moon distance this century, 356,375 km center-to-center

1935 - Bob Hope first heard on network radio as part of "The Intimate Revue"

1954 - Elvis Presley records a 10 minute demo in Nashville

1958 – Sputnik 1 falls to Earth from orbit.

1959 – Luna 1 becomes the first spacecraft to reach the vicinity of the Moon.

1959 – Gypsy opened and closed on Broadway after 120 performances and four previews

1963 - Soviet Luna (4) reaches Earth orbit but fails to reach Moon

1970 - Beatles last recording session at EMI studios

1984 - "Night Court" starring Harry Anderson premieres on NBC TV

1989 - Comet Tempel 1 at perihelion

2000 - The first British women to walk across Antarctica to the South Pole arrive safely, more than two months after starting their record-breaking journey.

2004 – Spirit, a NASA Mars rover, lands successfully on Mars at 04:35 UTC.

2010 - Dubai opened the world's tallest skyscraper, the 2,717-foot gleaming glass-and-metal tower Burj Khalifa.

2016 - Colombo's Gemology Institute certifies world's largest ever blue star sapphire at 1404.49 carats, found in a Sri Lankan mine in August 2015



Robbing Peter to pay Paul is not any fun as you juggle needs and wants, and then deal with what I call "dagnabit moments". Those are the moments when you get stubborn and point out to the uncaring universe and hard-hearted society that you have worked HARD and want some fun and some stuff and ….. Well you get the idea. It usually happens around this time of year when one is faced with the bills generated by the holiday, when the skies are gray and all the fun seems leached out of the world leaving only dull and boring things like responsibility and duty behind. I usually start vacation planning and gazing wistfully at cruises and other journeys far afield to more exotic [and warner] climes. Or I see things – clothing maybe so I can change my style and feel dressy or go for a new cosplay outfit, or a new car because mine is 14 years old now, or a VR rig because I think my computer can handle it -- and my inner self is like OOOOOOOO SHINY!. Or I get all ambitious about what I am going to do online: there are new games to explore or maybe I'll buy a region in InWorldz or rent more space in Second Life. Desperately I try and tell myself that these are not just wants, I need to have a break from the workaday world. I need some glitter, some excitement….








Ah January! You are just so…. mundane!

0 Comments

|

Add Comment

| Permalink | Friday, January 4, 2019

how do you nourish yourself?




Today is the 5th day of the 1st week, the 3rd day of the 1st month, the 3rd day of 2019, and:

Festival of Sleep Day
Humiliation Day
JRR Tolkien Day - J.R.R. Tolkien, author of the "Lord of the Rings" trilogy, was born in Bloemfontein, South Africa in 1892
Memento Mori or "Remember You Die" Day
National Drinking Straw Day - in 1888 the first wax drinking straw patented, by Marvin C Stone in Washington, D.C.
National Write to Congress Day
Perihelion
Women Rock! Day
ON THIS DAY IN ...

1496 - Leonardo da Vinci unsuccessfully tests a flying machine

1749 – The first issue of Berlingske, Denmark's oldest continually operating newspaper, is published.

1840 - 1st deep sea sounding by James Clark Ross in south Atlantic at 2425 fathoms (14,450 feet)

1870 – Construction of the Brooklyn Bridge begins -- we are not quite sure how many times it has been sold.

1872 - 1st patent list issued by US Patent Office

1888 – The James Lick telescope at the Lick Observatory, measuring 91 cm in diameter, is used for the first time. It was the largest refracting telescope in the world at the time.

1899 - First known use of the word "automobile", appears in an editorial in The New York Times

1913 – An Atlantic coast storm sets the lowest confirmed barometric pressure reading for a non-tropical system in the continental United States.

1952 - "Dragnet" with Jack Webb premieres on NBC TV

1957 – The Hamilton Watch Company introduces the first electric watch.

1961 – The SL-1 nuclear reactor is destroyed by a steam explosion in the only reactor incident in the United States to cause immediate fatalities.

1976 - US performs nuclear test at Nevada Test Site

1977 – Apple Computer is incorporated.

1993 - "The Comeback", QB Frank Reich led the Buffalo Bills back from a 32-point deficit, to defeat the Houston Oilers 41-38 in overtime in a wild card playoff game, the greatest comeback ever in pro football history

1996 - The first clamshell flip mobile phone, the Motorola StarTAC, goes on sale. Eventually 60 million are sold.

1999 – The Mars Polar Lander is launched by NASA.

2000 – The last new daily "Peanuts" comic strip by Charles Schulz ran in 2,600 newspapers.

2009 – The first block of the blockchain of the decentralized payment system Bitcoin, called the Genesis block, was established by the creator of the system, Satoshi Nakamoto.

2018 – Computer analysts report two major security vulnerabilities, named "Meltdown" and "Spectre," affecting the microprocessors of almost all computers in the world.

2018 - Previously unknown ancient Beringians group of people unearthed in Alaska, earliest known Native Americans at 11,500 years old



Today's Provocation:

"Wines get their unique taste from their terroir — the soil in which the vines grow.

Where are your roots drawing their nourishment? And how is that showing up in you now?"



When we talk about roots, I think of all the things contributing to your well-being [or lack of it]: family, friends, co-workers, health, finances, news, et al. What are you feeding your spirit? Does it lighten your heart or does it weigh you down?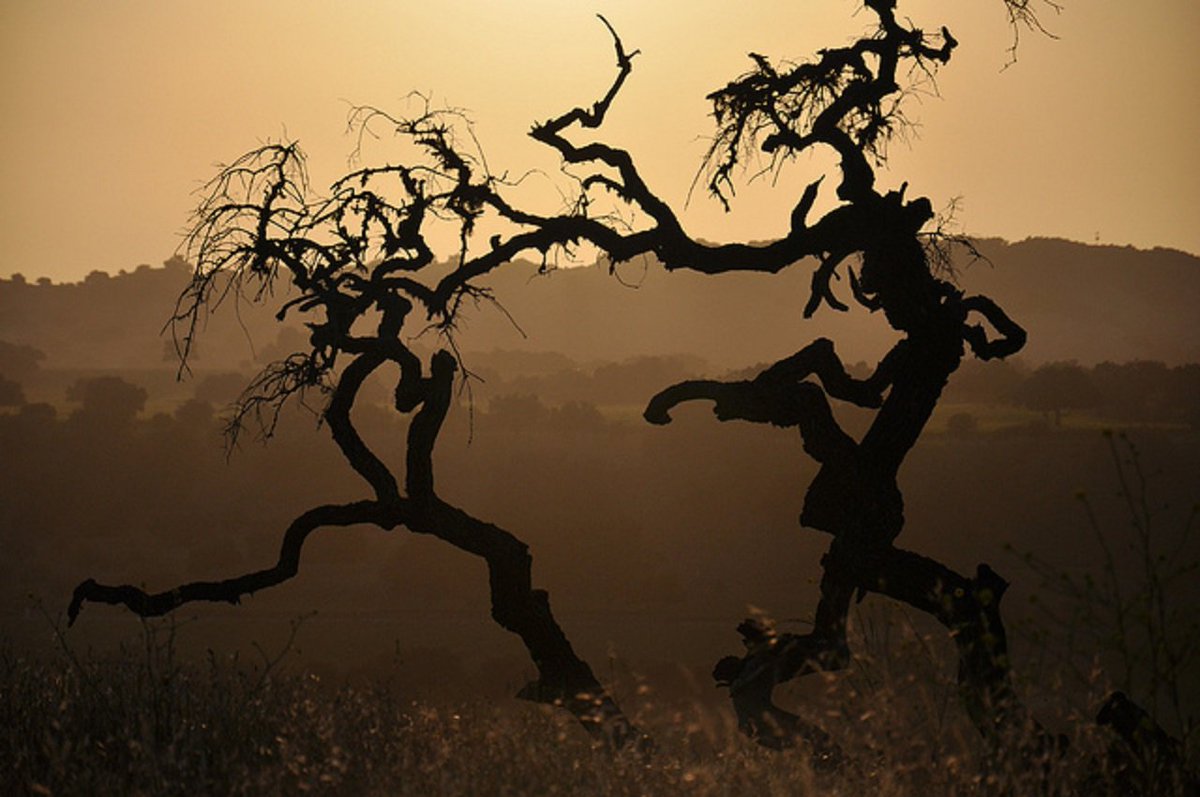 Certainly widens the application of that old saying of "you are what you eat", doesn't it?

0 Comments

|

Add Comment

| Permalink | Thursday, January 3, 2019

a shiny bright new year




Today is the 4th day of the 1st week, the 2nd day of the 1st month, the 2nd day of 2019, and:

55 MPH Speed Limit Day
Happy Mew Year for Cats Day
National Buffet Day
National Cream Puff Day
National Motivation and Inspiration Day
national Personal Trainer Awareness Day
National Run It Up the Flagpole and See If Anybody Salutes It Day
National Science Fiction Day
Pet Travel and Safety Day
Swiss Cheese Day
The first day of Blacks and Whites' Carnival, celebrated until January 7. (southern Colombia)
The first day of the Carnival of Riosucio, celebrated until January 8 every 2 years. (Riosucio)
The ninth of the Twelve Days of Christmas (Western Christianity)
The second day of New Year (a holiday in Kazakhstan, Macedonia, Mauritius, Montenegro, New Zealand, Romania, Russia, Slovenia, Switzerland, Ukraine)
World Introvert Day
ON THIS DAY IN ...

1860 – The discovery of the planet Vulcan is announced at a meeting of the French Academy of Sciences in Paris, France.

1959 – Luna 1, the first spacecraft to reach the vicinity of the Moon and to orbit the Sun, is launched by the Soviet Union.

2004 – Stardust successfully flies past Comet Wild 2, collecting samples that are returned to Earth.



Quote of the day:
"Yet the definition we have made of ourselves is ourselves. To break out of it, we must make a new self. But how can the self make a new self when the selflessness which it is, is the only substance from which the new self can be made?"
~ Robert Penn Warren, All the King's Men

Today 2019 really starts as we [well I guess I'm talking from a place of privilege here because I am lucky enough to have a job] drag ourselves back to the workaday world, and the kids head off to school. Hereabouts the clouds have settled in and the day is appropriately gray as our moods as we deal with the detritus left by the EOY and the holidays as we get ready for all the financial reporting and reconciliations that are needed. The news is equally bleak as the stock market shimmies and the politicians dig in. Bit of a let down …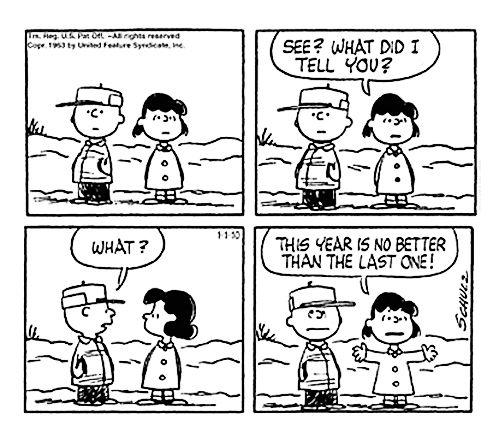 And yet, there is still a feeling of renewal, of newness, of a second or third or 68th chance to make different choices. May 2019 be a good year for one and all!

0 Comments

|

Add Comment

| Permalink | Wednesday, January 2, 2019

still the season




Today is the 5th day of the 52nd week, the 27th day of the 12th month, the 361st day of 2018, and:

Free Balloon Day (SpongeBob Squarepants)
Howdy Doody Day -- in 1947 the children's TV program debuted on NBC.
Independence Day: Indonesia from the Netherlands in 1949
Make Cut Out Snowflakes Day
National Fruitcake Day
Third of the Twelve Days of Christmas (Western Christianity)
Visit the Zoo Day
ON THIS DAY IN ...

537 – The construction of the Hagia Sophia in Constantinople is completed.

1512 – The Spanish Crown issues the Laws of Burgos, governing the conduct of settlers with regard to native Indians in the New World.

1521 – The Zwickau prophets arrive in Wittenberg, disturbing the peace and preaching the Apocalypse.537 – The construction of the Hagia Sophia in Constantinople is completed.

1657 – The Flushing Remonstrance, signed by a group of Dutch citizens who were affronted by persecution of Quakers and the religious policies of Stuyvesant. articulates for the first time in North American history that freedom of religion is a fundamental right.

1831 – British naturalist Charles Darwin set out on a voyage to the Pacific Ocean aboard the HMS Beagle. Darwin's discoveries during the nearly five-year journey helped form the basis of his theories on evolution.

1845 – Ether anesthetic is used for childbirth for the first time by Dr. Crawford Long in Jefferson, Georgia.

1845 – Journalist John L. O'Sullivan, writing in his newspaper the New York Morning News, argues that the United States had the right to claim the entire Oregon Country "by the right of our manifest destiny".

1904 - 'Peter Pan" by J. M. Barrie premieres at the Duke of York Theatre in London

1911 – "Jana Gana Mana", the national anthem of India, is first sung in the Calcutta Session of the Indian National Congress.

1922 – Japanese aircraft carrier Hōshō becomes the first purpose built aircraft carrier to be commissioned in the world.

1927 – The musical "Show Boat," with music by Jerome Kern and libretto by Oscar Hammerstein II, opened at the Ziegfeld Theater in New York City.

1927 - The Daily Mail newspaper publishes the world's First wire photo, the invention of Winnipeg born engineer William Stephenson, later know as Intrepid, head of British security in North America during World War II. According to the Daily Mail, it was a great scientific event, and a new era in illustrated journalism was just beginning

1932 – Radio City Music Hall, "Showplace of the Nation", opens in New York City.

1934 - Shah of Persia Mohammed Reza Pahlavi declares Persia now Iran

1935 – Regina Jonas is ordained as the first female rabbi in the history of Judaism.

1945 – The International Monetary Fund is created with the signing of an agreement by 29 nations.

1960 - France explodes third atomic bomb in the Sahara desert as they work on developing a compact nuclear bomb.

1966 – The Cave of Swallows, the largest known cave shaft in the world, is discovered in Aquismón, San Luis Potosí, Mexico.

1968 – Apollo 8 splashes down in the Pacific Ocean, ending the first orbital manned mission to the Moon.

1968 - China performs nuclear test at Lop Nor, PRC

1970 - "Hello, Dolly!" closed on Broadway after a run of 2,844 performances.

1977 - Star Wars fever hits Britain as thousands flock to UK cinemas to watch the long-awaited blockbuster.

1986 - "Les Miserables" opens at Kennedy Center, Washington, D.C.

1991 - "Carol Burnett Show" last airs on CBS-TV

2002 - "Chicago" (Best Picture 2003), based on the musical, directed by Rob Marshall, starring Renee Zellweger, Richard Gere, and Catherine Zeta Jones released.

2004 – Radiation from an explosion on the magnetar SGR 1806-20 reaches Earth. It is the brightest extrasolar event known to have been witnessed on the planet.



The 12 Days of Christmas was always a favorite carol for my kids and many a car commute was passed with singing as they tried at an early age to remember all the different things that were given. Today is the third day and the cost of today's gift, should you be thinking of gifting them to anyone, would be $181.50. That's just for the birds of course, not the cage or house and food and toys and other accessories. And have you checked the zoning regulations at your domicile?








I hope you are enjoying the season and remembering to treat those who are not with kindness



0 Comments

|

Add Comment

| Permalink | Thursday, December 27, 2018

keep Christmas with you....




Today is the 4th day of the 52nd week, the 26th day of the 12th month, the 360th day of 2018, and:

Boxing Day
First day of Junkanoo street parade, the second day is on the New Year's Day (The Bahamas)
National Candy Cane Day
National Thank You Note Day
National Whiner's Day
Second day of the Twelve Days of Christmas (Western Christianity)
St. Stephen's Day (public holiday in Alsace, Austria, Catalonia, Croatia, the Czech Republic, Germany, Hong Kong, Italy, Ireland, Luxembourg, Poland, Slovakia and Switzerland), and its related observances

ON THIS DAY IN ...

1492 - First Spanish settlement La Navidad (modern Môle-Saint-Nicolas) in the New World is founded by Christopher Columbus

1606 - First known performance of William Shakespeare's tragedy "King Lear" before the court of King James I at Whitehall, London

1860 – The first ever inter-club English association football match takes place between Hallam and Sheffield football clubs in Sheffield.

1862 – Four nuns serving as volunteer nurses on board USS Red Rover are the first female nurses on a U.S. Navy hospital ship.

1862 – The largest mass-hanging in U.S. history took place in Mankato, Minnesota, where 38 Native Americans died.

1871 – Gilbert and Sullivan collaborate for the first time, on their lost opera, Thespis. It does modestly well, but the two would not collaborate again for four years.

1878 - First US store to install electric lights is Wanamaker's in Philadelphia PA.

1898 – Marie and Pierre Curie announce the isolation of radium.

1908 - Jack Johhnson became the first black heavyweight boxing champion when he knocked out Tommy Burns in Sydney, Australia.

1919 – Babe Ruth of the Boston Red Sox is sold to the New York Yankees by owner Harry Frazee, allegedly establishing the Curse of the Bambino superstition.

1924 - Judy Garland, 2½, billed as Baby Frances, makes her show business debut

1931 - Pulitzer Prize-winning musical play "Of Thee I Sing" by George and Ira Gershwin premieres on Broadway, New York City

1933 - FM radio patent granted to American engineer Edwin Howard Armstrong

1940 - "The Philadelphia Story" film directed by George Cukor, based on the Broadway play of the same name and starring Cary Grant and Katharine Hepburn, is released (Academy Awards Best Actor 1941)

1941 – U.S. President Franklin D. Roosevelt signs a bill establishing the fourth Thursday in November as Thanksgiving Day in the United States.

1944 - Tennessee Williams' play "The Glass Menagerie" premiered at the Civic Theatre in Chicago.

1946 - Flamingo Hotel in Las Vegas opens

1951 - "The African Queen", directed by John Huston and based on the 1935 novel of the same name, starring Humphrey Bogart and Katharine Hepburn, is released in LA, California (Academy Awards Best Actor 1952)

1954 - "The Shadow" airs for last time on radio

1963 – The Beatles' "I Want to Hold Your Hand" and "I Saw Her Standing There" are released in the United States, marking the beginning of Beatlemania on an international level.

1966 – The first Kwanzaa is celebrated by Maulana Karenga, the chair of Black Studies at California State University, Long Beach.

1973 - Horror film "The Exorcist" based on book and screenplay by William Peter Blatty, starring Linda Blair, rated X, premieres - 1st horror film to be nominated for Best Picture

1975 – Tu-144, the world's first commercial supersonic aircraft, surpassing Mach 2, went into service.

1977 - USSR performs nuclear test at Eastern Kazakh/Semipalitinsk USSR

1982 - TIME's Man of the Year is a computer

1986 - TV soap "Search for Tomorrow" ends 35 year run

2004 - Peyton Manning of the Indianapolis Colts broke Dan Marino's single-season touchdown pass record when he threw his 48th and 49th of the season in a victory over San Diego.

2009 – China opens the world's longest high-speed rail route, which links Beijing and Guangzhou.



Quote of the day:
"Being is the source of love because learning to love means learning to be content with the life you have been given. Being fully present to what is—without judging or evaluating or wanting something different—is the most basic act of love."
~ C. W. Huntington Jr., "The Miracle of the Ordinary"

This quote is probably one of the better descriptions I have read when it comes to explaining my concept of unconditional love – the simple acceptance of another "as is" without trying to weigh them down with your expectations. It is harder to do than it is to say. In these holidays of all faiths, the theme of family sounds loud and clear, and to keep a family functional, we all need to work on practicing such acceptance of each other.




It is my hope the knowledge of acceptance and of being heard will reduce the virulent violence of expression of all extremists. It is my fear, however, that evil cannot be surmounted by such loving behavior alone, but it is a very good first step.

0 Comments

|

Add Comment

| Permalink | Wednesday, December 26, 2018

Christmas Eve




Today is the 2nd day of the 52nd week, the 24th day of the 12th month, the 358th day of 2018


There is a lot of news in the world. The Federal Government is disabled over a debate about building a wall. I am nonplussed that so many supporters feel that DJT is being unfairly attacked and vilified when he is doing the right things for the right reasons. The death toll from that unexpected tsunami in Indonesia keeps climbing – the video of the rock concert that was wiped out is downright horrifying. Wall Street seems intent on eviscerating everyone's 401Ks at the very moment the social safety net is being shredded.

Somehow it all seems so wrong

Today is Christmas Eve and I guess in my narrow-minded, privileged Anglo-Saxon, Roman Catholic perception, somehow the holiest night of the year for Christians [who after all, make up almost a third of the world's population] should be a little more peaceful? And joyous too – and certainly kids all over the world are eagerly awaiting Santa to arrive and anticipating goodies. I checked with NORAD and at 6AM, Santa was in the air, circling the Arctic before heading off to his first port of call -- Novoye Chaplino, Russia.

The story of how NORAD got into tracking back in 1955 is legend nowadays – it all began with a typo in a Sears ad. I often think about the other folks – the person who made the mistake in the ad copy, for example. Did they lose their job over sending calls to the red phone during the height of the Cold War? How about the operators that Sears had standing by to take all those phone calls? They must've wondered why the phones weren't ringing, don't you think? Had they been instructed to convince kids to ask for things out of the then ubiquitous Sears catalog? Was the ad corrected in subsequent printings or pulled?

I am old enough to remember getting excited when the news [or the weatherman] would break in with an announcement from The Continental Air Defense Command had reported with great seriousness an unidentified flying object had been sighted and fighter planes were being scrambled, complete with scary footage of airmen running to their plans and jets swooshing for takeoff. And then the thrill when a live radio report from a pilot exclaimed "why it's a sleigh, pulled by reindeer with a red light shining out in the front". And the order to stand down could be heard, and the sound of jingle bells….. And I remember the first year that my son swore stoutly that he didn't believe in Santa Claus anymore and how white he turned when Bob Turk went through the same routine because he was afraid he wouldn't get any presents. Since 1997, we all can track the jolly old elf's progress around the world online

So today I am going to concentrate on happier thoughts and prayers for "Peace on Earth, Good Will to Men" and hope that everyone is enjoying the holidays


0 Comments

|

Add Comment

| Permalink | Monday, December 24, 2018

surviving the Wild Wild West




Today is the 5th day of the 51st week, the 20th day of the 12th month, the 354th day of 2018, and:

Cathode-Ray Tube Day
Dot Your I's Day
Free Shipping Day (3rd Thursday at Participating Retailers)
Games Day
Go Caroling Day
International Human Solidarity Day
Mudd Day
National Re-gifting Day
National Sangria Day
Poet Laureat Day
Sacagawea Day
World Day of Prayer and Action for Children
ON THIS DAY IN ...

1606 – The Virginia Company loads three ships with settlers and sets sail to establish Jamestown, Virginia, the first permanent English settlement in the Americas.

1699 - Russian Tsar Peter the Great ordered Russian New Year changed from September 1 to January 1

1790 - The first successful cotton mill in the United States began operating at Pawtucket, R.I.

1792 - Opening of First Montréal Post Office, with regular twice-weekly mail service between Canada and the United States.

1803 – The Louisiana Purchase was completed as the territory was formally transferred from France to the United States during ceremonies in New Orleans.

1808 – Peninsular War: The Siege of Zaragoza begins.

1808 – The original Covent Garden Theatre in London is destroyed by a fire, along with most of the scenery, costumes and scripts.

1812 - "Grimm's Fairy Tales" or "Children's and Household Tales" by Jacob Grimm and Wilhelm Grimm is first published

1832 – HMS Clio under the command of Captain Onslow arrives at Port Egmont under orders to take possession of the Falkland Islands

1879 - Thomas Edison privately demonstrated his incandescent light at Menlo Park, N.J.

1880 - NY's Broadway lit by electricity, becomes known as "Great White Way"

1883 - International cantilever railway bridge opens at Niagara Falls

1891 - Strongman Louis Cyr withstands pull of 4 horses

1892 - Pneumatic automobile tire patented, Syracuse, NY

1900 - Giacobini discovers a comet -- it was the first comet visited by spacecraft, the International Cometary Explorer spacecraft, which passed through its plasma tail on September 11, 1985.

1917 – Cheka, the first Soviet secret police force, is founded.

1946 – The Frank Capra film "It's A Wonderful Life" had a preview showing for charity at New York City's Globe Theatre, a day before its official premiere.

1951 – The EBR-1 in Arco, Idaho becomes the first nuclear power plant to generate electricity. The electricity powered four light bulbs.

1957 – The initial production version of the Boeing 707 makes its first flight.

1957 - 1957 Elvis Presley receives his draft notice to join the US Army for National Service

1962 - The Osmond brothers debut on Andy Williams Show

1966 - US performs nuclear test at Nevada Test Site

1967 – A Pennsylvania Railroad Budd Metroliner exceeds 155 mph on their New York Division, also present day Amtrak's Northeast Corridor.

1971 - First preview issue of "Ms" magazine is published in the US launched by Gloria Steinem

1977 - First Spacewalk made by Soviet cosmonaut Georgy Grechko during Salyut 6 EO-1 mission

1984 - 33 unknown Bach keyboard works found in Yale library

1990 - The world's first website and server go live at CERN

1984 - US performs nuclear test at Nevada Test Site

1985 - Position of American Poet Laureate established (Robert Warren is the first to receive the honor)

2007 – Elizabeth II becomes the oldest monarch of the United Kingdom, surpassing Queen Victoria, who lived for 81 years, seven months and 29 days.

2012 - Apple is denied a patent for mobile pinch-to-zoom gestures by the US patent authorities



Some time ago I got a notice from the identity protection firm I subscribed to after the Equifax breach telling me my current email address with a password had been found on the Dark Web. To be honest, since I have been on Gmail since back when you had to find someone with ten invitations to share before you could get in, I rather expect that particular addy has been all over the place. The two highly redacted passwords displayed were ancient from back when a five letter word was sufficient. I changed my current password just to be on the safe side and moved on. In the intervening weeks, I have noticed that I get a LOT more spam than I used to and some of the phishing attempts look really legitimate. Perhaps this is the greatest danger of breaches and personal information getting out – it enables traps to be laid using that information that will trick one into coughing up information that can be used to take them to the cleaners. The most insidious emails this time of year purport to be from USPS, or UPS, or FedEx, announcing that you need to give them information so a package can be delivered.








Be careful out there – don't click through using any email links but go to the vendor website and search from scratch if you think it might the real thing.



0 Comments

|

Add Comment

| Permalink | Thursday, December 20, 2018

the days of our lives




Today is the 4th day of the 51st week, the 19th day of the 12th month, the 353rd day of 2018, and:

Holly Day
Look for an Evergreen Day
National Hard Candy Day
National Oatmeal Muffin Day
ON THIS DAY IN ...

1606 – The ships Susan Constant, Godspeed, and Discovery depart England carrying settlers who founded, at Jamestown, Virginia, the first of the thirteen colonies that became the United States.

1686 - Robinson Crusoe leaves his island after 28 years (as per Daniel Defoe)

1732 - Benjamin Franklin under the name Richard Saunders begins publication of "Poor Richard's Almanack"

1776 – Thomas Paine publishes one of a series of pamphlets in The Pennsylvania Journal entitled "The American Crisis".

1835 - HMS Beagle with Charles Darwin aboard arrives in New Zealand

1843 – The novella A Christmas Carol by Charles Dickens is first published.

1871 - Albert L Jones of New York City patents corrugated paper

1890 - Start of Sherlock Holmes "Adventure of Beryl Coronet"

1910 - Rayon first commercially produced in Marcus Hook, Pennsylvania

1917 - First two NHL games are played -- Montreal Quebec/ Toronto Ontario - NHL starts inaugural season: original members of the league are the Montreal Canadiens, the Montreal Wanderers, Toronto Arenas, Ottawa Senators and Quebec Bulldogs.

1918 - Robert Ripley began his "Believe It or Not" column (NY Globe)

1924 – The last Rolls-Royce Silver Ghost is sold in London, England.

1932 – BBC World Service begins broadcasting as the BBC Empire Service.

1955 - Carl Perkins records "Blue Suede Shoes"

1957 - "Music Man" opens at Majestic Theater NYC for 1375 performances

1958 - first radio broadcast from space, US President Dwight D. Eisenhower Christmas message "to all mankind, America's wish for peace on Earth and goodwill to men everywhere"

1962 - Transit 5A1, first operational navigational satellite, launched

1971 - CBS airs "Homecoming A Christmas Story," (introducing the Waltons)

1971 - NASA launches Intelsat 4 F-3 for COMSAT Corp

1972 – The last manned lunar flight, Apollo 17, crewed by Eugene Cernan, Ronald Evans, and Harrison Schmitt, returns to Earth.

1991 - 6,000th episode of One Life To Live

1997 - "Titanic," the second highest-grossing movie of all-time, opened in American theaters.

2001 – A record high barometric pressure of 1085.6 hPa (32.06 inHg) is recorded at Tosontsengel, Khövsgöl, Mongolia.

2001 - "The Fellowship of the Ring", 1st Lord of the Rings film is released. Makes US$47 million US opening weekend, $871 million total worldwide.

2013 – Spacecraft Gaia is launched by European Space Agency.

Quote of the day:
"How we spend our days is how we spend our lives."
~ Annie Dillard, an American author, best known for her narrative prose in both fiction and non-fiction.

Today I learned what a micromort is – a measurement of the very tiny chance of any given activity leading directly to your death and one micromort is defined as a unit of one one-in-a-million chance of death. Now that sounds pretty infinitesimal for any one thing you might contemplate doing. There are two classes of risk – acute and chronic The interesting thing is that it is cumulative the more you indulge in an activity – or rather not YOU personally but you on average because it is calculated across the entire population.

"According to Cambridge University's Understanding Uncertainty site, getting out of the bed every morning for an 18-year-old costs roughly 1 micromort. For a 90-year-old man, that number skyrockets to a whopping 463 micromorts, which means that getting out of bed kills roughly 463 90-year-old men out of one million."

Interestingly, although folks put a high price on their lives – you know, the kind of question like "would you jump out of a plane without a parachute for a million dollars?' – when it comes to actually paying to add safety features to their day-to-day lives that would reduce their risk, they aren't quite as willing to put cash on the barrelhead. As a result, the current real world monetary value for a single micromort is approximately $50










Just stray thoughts on how we spend the moments of our lives….
0 Comments

|

Add Comment

| Permalink | Wednesday, December 19, 2018

Happy Holidays




Today is the 2nd day of the 51st week, the 18th day of the 12th month, the 352nd day of 2018, and:

Answer the Phone Like Buddy the Elf Day ((I guess you had to see the movie?))
Arabic Language Day -- established by the UN Educational, Scientific and Cultural Organization (UNESCO) in 2010 seeking "to celebrate multilingualism and cultural diversity as well as to promote equal use of all six of its official working languages throughout the organization". December 18 was chosen as the date for the Arabic language as it is "the day in 1973 when the General Assembly approved Arabic as an official UN language "
Bake Cookies Day
Flake Appreciation Day
Give A Wine Club Day
International Migrants Day
National Ham Salad Day
National Roast Suckling Pig Day
National Wear a Plunger on Your Head Day
ON THIS DAY ON...

1271 - Kublai Khan renames his empire "Yuan" (元yuán), marking the start of the Yuan Dynasty of China

1603 - First fleet of the Dutch East India Company under Admiral Steven van der Haghen departs for the East-Indies

1719 - Thomas Fleet publishes "Mother Goose's Melodies For Children"

1777 – The United States celebrates its first Thanksgiving, marking the recent victory by the American rebels over British General John Burgoyne at Saratoga in October.

1793 – Surrender of the frigate La Lutine by French Royalists to Lord Samuel Hood; renamed HMS Lutine, she later becomes a famous treasure wreck.

1833 – The national anthem of the Russian Empire, "God Save the Tsar!", is first performed.

1892 – Premiere performance of The Nutcracker by Pyotr Ilyich Tchaikovsky in Saint Petersburg, Russia.

1898 – Gaston de Chasseloup-Laubat sets the first officially recognized land speed record of 39.245 mph (63.159 km/h) in a Jeantaud electric car.

1900 – The Upper Ferntree Gully to Gembrook, Victoria Narrow-gauge (2 ft 6 in or 762 mm) Railway (now the Puffing Billy Railway) in Victoria, Australia is opened for traffic.

1932 – The Chicago Bears defeat the Portsmouth Spartans in the first NFL playoff game to win the NFL Championship.

1957 - the Shippingport Atomic Power Station in Pennsylvania, the first civilian nuclear facility to generate electricity in the United States, went online.

1958 – Project SCORE, the world's first communications satellite was launched by the United States aboard an Atlas rocket.

1966 – Saturn's moon Epimetheus is discovered by astronomer Richard Walker.

1981 – First flight of the Russian heavy strategic bomber Tu-160, the world's largest combat aircraft, largest supersonic aircraft and largest variable-sweep wing aircraft built.

1999 – NASA launches into orbit the Terra platform carrying five Earth Observation instruments, including ASTER, CERES, MISR, MODIS and MOPITT.

2015 – Kellingley Colliery, the last deep coal mine in Great Britain, closes.



I'm one of those who never thought there was a "war on Christmas" or who was offended by the greeting of "Happy Holidays". I was aware at a fairly young age that Hanukkah was also in December, and that it may or may not coincide with the Christian celebrations -- indeed, it was very early this year and has already passed. I also knew, thanks to my interests in anthropology and ancient history, that the Winter solstice, which is Yule in the pagan calendar, will be at 5:23 PM EST on Friday, December 21st in the Northern Hemisphere. I remember when the holiday of Kwanzaa was created. And thanks to a 2nd cousin who taught in Japan I was aware that Ōmisoka —or ōtsugomori — is celebrated there at the end of the year, and the main impetus seems to be to conclude the old year by winding up as many things as possible so as to start the New Year fresh – rather like the idea of paying as many of your bills as possible before the 1st of January. Activities for that day include visiting temples or shrines, countdown parties, and catching Kohaku Uta Gassen, a famous music program show, on television. I am more than happy to see these other celebrations, and to have my kids and granddaughters learn about other cultures even while celebrating Christmas. *ponders* Although I may not want to explain Saturnalia to the very yourng…..








But there is one holiday that I really really REALLY would like to start celebrating – Boxing Day. The idea of always having the day after Christmas off is just awesome.

0 Comments

|

Add Comment

| Permalink | Tuesday, December 18, 2018

after all these years...




Today is the 2nd day of the 51st week, the 17th day of the 12th month, the 351st day of 2018 [and if you are still counting the shopping days befoe Christmas I wish you luck], and:
A Christmas Carol Day (Story) -- in 1843, Charles Dickens' classic story "A Christmas Carol" is published
Clean Air Day
National Maple Syrup Day
Pan American Aviation Day
Wright Brothers Day -- the first successful flight of a mechanically propelled and heavier-than-air airplane. This feat was reached by Orville and Wilbur Wright in 1903, at a spot about five miles south of Kitty Hawk, North Carolina, in what is now the town of Kill Devil Hills, on the Atlantic Coast.
Yes it has been very quiet in here

Yes it is a bad sign when I go quiet

Over the past decade, I have been doing a lot of reading about grief, about the process of coming to terms with loss. It dovetailed nicely with my ongoing interest about the impact of change in individual lives, in the stories of organizations, in the progress [or lack thereof depending on your point of view] of society. I even went and talked to a counselor about the stages of grieving as my family and friends became increasingly concerned that I was not "getting over" losing my husband that Thursday, December 16th, 2004. Frank was 12 years older than I and had been ill for almost seven years when he died, so I can't say that I was completely surprised to find myself a widow, but I was totally unprepared for the shock – perhaps there is no way to steel oneself against loss.

Over the years, although I have taken lovers, and have loved and been loved, I have not settled back down into a permanent relationship and I have to admit that has caused me [and my friends] some mild surprise. I hadn't expected to detest the dating game quite so much, hadn't realized that most men around my age are looking for women much younger, hadn't stopped and thought about knowing so many folks online that were actually part and parcel of a different generation. Of late I have begun to wonder why that should be so, and it has only been this year that I have finally realized the answer. You see, I never once questioned that Frank loved me. I don't think I took him for granted, but the fact that he was deeply emotionally attached to me, protective of my welfare, and found me sexually attractive, was a constant for 20 years. He accepted me exactly as I am, without trying to change me, without conditions. In the intervening 14 years, I have not found that bedrock surety again. I ask myself at times if I truly appreciated it enough when Frank was living, I ask myself if perhaps I have not offered the same to the other relationships, not made others feel loved – I'm working on that. So I miss Frank, his humor, his very being, his presence in my life and I find tears pricking my eyelids even after all this time, and I really have to work hard to be in a holiday spirit….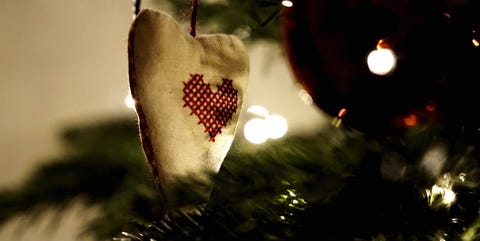 0 Comments

|

Add Comment

| Permalink | Monday, December 17, 2018

The Festival of Lights




Tonight is the first night of Hanukkah.








May it also be a festival of hope, happiness, love, and health!
0 Comments

|

Add Comment

| Permalink | Sunday, December 2, 2018

11-28-2018




Today is the 4th day of the 48th week, the 28th day of the 11th month, the 332nd day of 2018, and:

Ascension of 'Abdu'l-Baha (Baha'i festival-Qawl 6, 78)
Bedfordshire Day -- celebrated in the county of Bedfordshire to celebrate the birth of John Bunyan
Hōonkō -- a holiday in the tradition of Japanese Jodo Shinshu Buddhism that observes the memorial of its founder, Shinran Shonin. Depending on whether the old Japanese lunar calendar is used, or the western Gregorian calendar, typically this holiday is observed either in around November 28 (as in the Higashi Honganji) or early January from the 9th to the 16th (as in the Nishi Honganji) respectively
Independence Day: Panama from Spain in 1821; Ka Lā Hui -- the Kingdom of Hawaii is officially recognized by the United Kingdom and France as an independent nation in 1843; Albania from the Ottoman Empire in 1912; Mauritania from France in 1960; East Timor from Portugal in 1975; South Ossetia from Georgia in 1991.
It's Letter Writing Day
Make Your Own Head Day
National French Toast Day
National Package Protection Day
Red Planet Day
Rockerfeller Center Christmas Tree Lighting
Turkey Leftover Day
((and no, you don't want me telling you how many shopping days are left before Christmas))



Quote of the day:

"Sweep everything under the rug for long enough, and you have to move right out of the house."

-- Rachel Ingalls, Mrs. Caliban



As a confirmed Tetris master, I squirrel away items with alacrity. The problem with the ability to "straighten up" in this way is that it all slowly and inexorably accumulates until tackling it all when you want to relocate is a thoroughly daunting prospect – hence my extreme reluctance to move. Upon reflection I have found that I do the same thing with relationships. Although I do have a "done" switch, and do possess the ability to move on without regrets, I often find old attachments still floating about. It appears that once I give my heart, once I make an emotional investment, it never truly comes back or goes away.






I am content to have it so as, like the choices I have made, these relationships have sculpted me into who I am.


0 Comments

|

Add Comment

| Permalink | Thursday, November 29, 2018

shopping and decorating?




Today is the 2nd day of the 48th week, the 26th day of the 11th month, the 330th day of 2018, and:
Cyber Monday
Good Grief Day
National Cake Day
Black Friday, with its predictable crowds and mayhem, is behind us. Cyber Monday is upon us as many are suddenly jolted by the fact there are only 28 days left before Christmas to accomplish all of their holiday gift-giving goals. Oddly enough, I was much better at this shopping when I had more people to buy for and had to coordinate the kids' gifts from Santa, two great-grandmothers, and my father. In those long bygone days, I was usually done my shopping by the end of October and would observe the frenetic activities of those who insisted on waiting to accomplish the tasks with some complacency – at least until it occurred to me that I had to wrap everything up! Even years later, Frank and I would have the shopping done relatively early, the decorations up by early December and presents under the tree to add to the festive look. At least until 2004, when he was flagging and I was depressed and we debated about not decorating at all. We had finally settled to put up the tree at least on the Saturday before Christmas. It didn't happen as he died that Thursday morning. I was intensely grateful that the shopping was already done and there were no decorations to deal with that year and greeted January with relief

It was four years before I put anything out in the apartment for Christmas, but then my daughter gave me a little table top pre-lit tree I had admired at the MD Christmas Show and I started putting that out. Slowly other decorations made it out from the Disaster Area although many boxes of ornaments remain unopened. But last year was a bit of a hiccup due to my daughter's cancer treatments/surgery, and the place only got decorated because my son was able to come home for the first time in many years. This year? I don't know, there is surgery again and he won't be here for the holiday, so I don't know whether I will take the time and energy needed. You see, the problem with putting things out – which is kinda enjoyable – is that then you have to put everything away and that I always find is sad and laborious. As for the shopping? Well I have one person done, another I know what to get and just need to order it, have started the grandchildren and one other, but have no idea what to get the remaining three adults yet. And time is running out….




And every year since 2004 as I work to get into the Christmas spirit, I find myself voicing the same thought, "it is an awful lot of work for one day."


0 Comments

|

Add Comment

| Permalink | Monday, November 26, 2018

getting ready for tomorrow




Today is the 4th day of the 47th week, the 21st day of the 11th month, the 325th day of 2018, and:

Alascattalo Day – about Alaska and humor
Blackout Wednesday
False Confession Day
Geographic Information Systems Day
Mawlid Al Nabi - the observance of the birthday of Islamic prophet Muhammad which is commemorated in Rabi' al-awwal, the third month in the Islamic calendar
National Family Caregivers Day
National Gingerbread Day
National Jukebox Day
National Red Mitten Day [Canada]
National Surfing Day
Pumpkin Pie Day
Tie One On Day – no you are not being encouraged to binge, they are talking about aprons
What Do You Love About America Day
World Hello Day
World Television Day
ON THIS DAY IN ...

164 BC – Judas Maccabeus, son of Mattathias of the Hasmonean family, restores the Temple in Jerusalem. This event is commemorated each year by the festival of Hanukkah.

1620 – Plymouth Colony settlers sign the Mayflower Compact (November 11, O.S.)

1676 – The Danish astronomer Ole Rømer presents the first quantitative measurements of the speed of light.

1783 – In Paris, Jean-François Pilâtre de Rozier and François Laurent d'Arlandes, make the first untethered hot air balloon flight.

1832 – Wabash College is founded in Crawfordsville, Indiana.

1837 - Thomas Morris of Australia skips rope 22,806 times

1848 - Cincinnati Turngemeinde founded

1849 - Friedrich Hebbel's "Der Rubin" premieres in Vienna

1852 - Duke Uiversity, founded in 1838 as Union Institute, chartered as Normal College

1871 - Moses F Gale patents a cigar lighter (NYC)

1871 - The first human cannonball, Emilio Onra, is fired

1877 – Thomas Edison announces his invention of the phonograph, a machine that can record and play sound.

1895 - Start of Sherlock Holmes "Adventure of Bruce Partington Plans" (BG)

1901 - Richard Strauss' opera "Feuersnot" premieres in Dresden

1902 – The Philadelphia Football Athletics defeated the Kanaweola Athletic Club of Elmira, New York, 39–0, in the first ever professional American football night game.

1905 – Albert Einstein's paper that leads to the mass–energy equivalence formula, E = mc², is published in the journal Annalen der Physik.

1921 - King George V proclaims Canada's Coat of Arms; designates white and red as the official Canadian colours; on the crest, a red maple leaf is added in the right paw of the lion and three maple leaves joined by one stem in the crest.

1942 – The completion of the Alaska Highway (also known as the Alcan Highway) is celebrated (however, the highway is not usable by standard road vehicles until 1943).

1946 - Harry Truman becomes 1st US President to travel in a submerged sub

1952 - 1st US postage stamp in 2 colors (rotary process) introduced

1953 – The Natural History Museum, London announces that the "Piltdown Man" skull, initially believed to be one of the most important fossilized hominid skulls ever found, is a hoax.

1959 – American disc jockey Alan Freed, who had popularized the term "rock and roll" and music of that style, is fired from WABC-AM radio over allegations he had participated in the payola scandal.

1961 – The "La Ronde" opens in Honolulu, first revolving restaurant in the United States.

1964 – The Verrazano-Narrows Bridge opens to traffic. At the time it is the world's longest bridge span.

1965 - USSR performs nuclear test at Eastern Kazakh/Semipalitinsk, USSR

1967 - Phillip & Jay Kunz fly a kite a record 28,000 feet

1968 - Supremes & The Temptations release "I'm Gonna Make You Love Me"

1969 - KXIX (now KVCT) TV channel 19 in Victoria, TX (ABC) 1st broadcast

1969 - US performs nuclear test at Nevada Test Site

1969 – The first permanent ARPANET link is established between UCLA and SRI.

1974 - Freedom of Information Act passed by Congress over President Ford's veto

1976 - "Rocky" directed by John G. Avildsen and starring Sylvester Stallone premieres in New York (Best Picture 1977)

1977 – Minister of Internal Affairs Allan Highet announces that the national anthems of New Zealand shall be the traditional anthem "God Save the Queen" and "God Defend New Zealand".

1977 - First flight of Concorde (London to New York)

1980 - Dallas' "Who Shot JR?" episode (Kristen) gets a 53.3 rating (83 mill) in the US ((this was the only episode I ever watched thanks to the persistent "who done it" hype

1989 - Law banning smoking on most domestic flights signed by US President George H. W. Bush

1995 - The Dow Jones industrial average closed above 5,000 for the first time.



Serious cooks are in the kitchen getting ready for the big day tomorrow, neh?








Interesting question – I think I'd be quaking in my boots since I am definitely plump and filled out!

0 Comments

|

Add Comment

| Permalink | Wednesday, November 21, 2018

musing ....






Today is the 3rd day of the 47th week, the 20th day of the 11th month, the 324th day of 2018, and:

Africa Industrialization Day
Beautiful Day
Future Teachers of America Day
Globally Organized Hug a Runner Day
Name Your PC Day
National Absurdity Day
National Peanut Butter Fudge Day
Transgender Day of Remembrance
Universal Children's Day
ON THIS DAY IN ...

1805 – Beethoven's only opera, Fidelio, premieres in Vienna.

1820 – An 80-ton sperm whale attacks and sinks the Essex (a whaling ship from Nantucket, Massachusetts) 2,000 miles from the western coast of South America. (Herman Melville's 1851 novel Moby Dick is in part inspired by this story.)

1945 – Trials against 24 Nazi war criminals start at the Palace of Justice at Nuremberg.

1947 – The Princess Elizabeth marries Lieutenant Philip Mountbatten, who becomes the Duke of Edinburgh, at Westminster Abbey in London.

1959 – The Declaration of the Rights of the Child is adopted by the United Nations.

1962 – Cuban Missile Crisis ends: In response to the Soviet Union agreeing to remove its missiles from Cuba, U.S. President John F. Kennedy ends the quarantine of the Caribbean nation.

1966 - The musical "Cabaret," with music by John Kander and lyrics by Fred Ebb, opened on Broadway.

1969 – The Plain Dealer [the major daily newspaper of Cleveland, Ohio] publishes explicit photographs of dead villagers from the My Lai Massacre in Vietnam.

1969 - The Nixon administration announced a halt to residential use of the pesticide DDT as part of a total phase-out.

1980 - On Jefferson Island, Louisiana, an oil rig in Lake Pigneur pierced the top of the salt dome beneath the island. The freshwater lake completely drained within a few hours. The Delcambre Canal reversed flow and two days later the previous freshwater lake was a 1,300-foot-deep saltwater lake.

1985 – Microsoft Windows 1.0 is released.

1998 – Zarya - the first space station module component for the International Space Station was launched from the Baikonur Cosmodrome in Kazakhstan.








I was introduced to The Prophet in my junior year of high school, when a senior that I really liked gave me a slip of paper and told me to think about it. I was embarrassed by the insight, and promptly checked out the book from the library, then bought it and I have owned a copy ever since in different formats. Often dismissed as pop psychological babble by critics since the book was first published in 1923. I have found this poet's insights meaningful and his words have held up over the years and still resonate with me.



But as far as being a chatter-box? My friends and co-workers still worry about me when I get quiet…..



0 Comments

|

Add Comment

| Permalink | Tuesday, November 20, 2018

It's still fall




Today is the 2nd day of the 47th week, the 19th day of the 11th month, the 323rd day of 2018, and:

"Have a Bad Day" Day
American Made Matters Day
Equal Opportunity Day
Gettysburg Address Day
International Men's Day
National Blow Bagpipes Day
National Carbonated Beverage with Caffeine Day
Play Monopoly Day
Rocky and Bullwinkle Day
Women's Entrepreneurship Day
World Philosophy Day
World Toilet Day
ON THIS DAY IN ...

1493 – Christopher Columbus goes ashore on an island he first saw the day before. He names it San Juan Bautista (later renamed Puerto Rico).

1802 – The Garinagu arrive at British Honduras (Present day Belize)

1816 – Warsaw University is established.

1847 – The second Canadian railway line, the Montreal and Lachine Railroad, is opened.

1863 - President Abraham Lincoln delivered the Gettysburg Address as he dedicated a national cemetery at the site of the Civil War battlefield in Pennsylvania.

1881 – A meteorite lands near the village of Grossliebenthal, southwest of Odessa, Ukraine.

1916 – Samuel Goldwyn and Edgar Selwyn establish Goldwyn Pictures.

1954 – Télé Monte Carlo, Europe's oldest private television channel, is launched by Prince Rainier III.

1955 – National Review publishes its first issue.

1959 – The Ford Motor Company announces the discontinuation of the unpopular Edsel.

1967 – The establishment of TVB, the first wireless commercial television station in Hong Kong.

1969 – Apollo 12 astronauts Pete Conrad and Alan Bean land at Oceanus Procellarum (the "Ocean of Storms") and become the third and fourth humans to walk on the Moon.

1969 – Association football player Pelé scores his 1,000th goal.

1990 - The pop duo Milli Vanilli was stripped of its Grammy Award after it was revealed that neither performer sang on the group's records.

1994 – In the United Kingdom, the first National Lottery draw is held. A £1 ticket gave a one-in-14-million chance of correctly guessing the winning six out of 49 numbers.

1998 – Vincent van Gogh's Portrait of the Artist Without Beard sells at auction for US$71.5 million.

1999 – Shenzhou 1: The People's Republic of China launches its first Shenzhou spacecraft.

2001 - Barry Bonds of the San Francisco Giants became the first baseball player to win four Most Valuable Player awards.

2006 - Nintendo's first video game console with motion control, the Wii, is released.

2007 - Amazon.com Inc. introduced the Kindle, an electronic book-reading device.

Last Thursday, this area was hit with the first nor'easter of what promises to be a miserably snowy winter. The weather patterns that have given the area its wettest weather since 1876 when record-keeping started seems to be firmly in place, with the addition of a polar vortex or two to turn on the snow-making machine. And yet, the reason that snowstorm was so remarkable was it was still autumn in many minds and a sigh of relief was heard as the couple of inches that accumulated quickly melted in the rain the next day.

It got me to thinking – when do you feel like fall is over and it is winter?

Getting the technical definitions out of the way: Meteorological winter starts on December 1st and runs through February 28th [or 29th], quartering the year in tidy little three month packets for each season. Astronomical winter runs from the winter solstice [varying from December 20th to the 23rd] to the spring equinox [varying from March 19th to the 21st].

But I'm not talking about what the weatherman or the astronomers say, but how we feel. To me? Halloween is definitely a fall holiday, and so is Thanksgiving, while Christmas is definitely a winter holiday so the transition is sometime between Thanksgiving and Christmas. Is it triggered by temperatures? Not really because I can remember odd Christmases where it was unseasonably warm as well as some Halloweens that were bitter cold for trick-or-treating. Is it triggered by advertisements or decorations? No way given that some imbeciles started putting out Christmas decorations before the Halloween candy had been sold!




No I think that for me, the trigger is the first Sunday of Advent – that is the clear line of demarcation that gives one's thoughts a more frosty turn.

PS today there are 35 shopping days left

0 Comments

|

Add Comment

| Permalink | Monday, November 19, 2018

a wintry mess




Today is the 15th of November and it is a week before Thanksgiving, which I might add, is early this year. And for the first time since 1996, shcools were closing or opening late, government offices were on liberal leave, and traffic was snarled.








I can answer that question -- like Christmas decorations and carols, this kind of winter storm shouln't be happening until after Thanksgiving, at the earliest......
0 Comments

|

Add Comment

| Permalink | Thursday, November 15, 2018

another Monday-ish Tuesday




Today is the 3rd day of the 46th week, the 13th day of the 11th month, the 317th day of 2018 [and only 41 shopping days until Christmas], and:

Actor's Day
National Indian Pudding Day
National Mom's and Dad's Day
National Young Reader's Day
Start a Rumor Day
World Kindness Day
ON THIS DAY IN ...

1841 – James Braid first sees a demonstration of animal magnetism, which leads to his study of the subject he eventually calls hypnotism.

1851 – The Denny Party lands at Alki Point, before moving to the other side of Elliott Bay to what would become Seattle.

1927 – The Holland Tunnel opens to traffic as the first Hudson River vehicle tunnel linking New Jersey to New York City.

1940 – Walt Disney's animated musical film Fantasia is first released, on the first night of a roadshow at New York's Broadway Theatre.

1956 – The Supreme Court of the United States declares Alabama laws requiring segregated buses illegal, thus ending the Montgomery Bus Boycott.

1971 - Space probe Mariner 9 reaches Mars and goes into orbit

1974 – Ronald DeFeo, Jr. murders his entire family in Amityville, Long Island in the house that would become known as The Amityville Horror.

1982 – Ray Mancini defeats Duk Koo Kim in a boxing match held in Las Vegas. Kim's subsequent death (on November 17) leads to significant changes in the sport.

1982 – The Vietnam Veterans Memorial is dedicated in Washington, DC after a march to its site by thousands of Vietnam War veterans.

1992 – The High Court of Australia rules in Dietrich v The Queen that although there is no absolute right to have publicly funded counsel, in most circumstances a judge should grant any request for an adjournment or stay when an accused is unrepresented.

1997 - The Disney musical "The Lion King" opened on Broadway.

2015 – WT1190F, a temporary satellite of Earth thought to have been space debris from the trans-lunar injection stage of the 1998 Lunar Prospector mission and first discovered on 18 February 2013 by the Catalina Sky Survey, impacts just southeast of Sri Lanka.



Quote of the day:

"There is only one success - to be able to spend your life in your own way."

~ Christopher Darlington Morley (1890 - 1957), American journalist, novelist, essayist and poet



By this measure, alas, I am not a success.



How many times growing up, as you obeyed parents or teachers, did you mutter to yourself, "When I grow up, no one is going to tell me what to do!"? As a kid, it seemed as though life was nothing but rules that covered everything – eating, sleeping, playing, activities, even pooping! There wasn't any corner of your life where some adult didn't have an opinion about, or a standard that should be met, unless you retreated into your own head and let loose your imagination. I used to tell myself stories in which the narrative was about me doing what I wanted when I wanted and how I wanted. And I couldn't wait to grow up so that I could actually be in charge of myself…. I don't remember at what point reality sunk in for me. Maybe I had an inkling when in high school I started to work part-time and had to deal with the unyielding expectations of a boss. Maybe it was in college while I struggled with working and going to classes. Maybe when it was when I got pregnant and realized that for the rest of my life, every choice impacted another person who hadn't asked to join my journey. Of course, I had a choice not to conform -- to stay up all night or to party hearty on school or work nights for example -- but then the consequences of those choices were so blasted onerous and they just wouldn't dissipate with an exercise of my will. And so I settled into a routine dictated by the needs of family and employment. I wonder sometimes if I made the right call and try to imagine where I could've broken out and danced down the road not taken to the beat of a different drummer.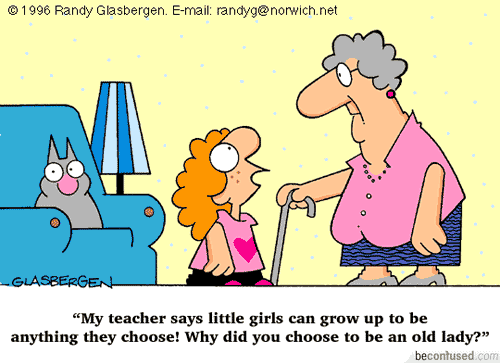 But I will say, thanks to a vibrant and active 2nd Life lived over many decades in the reaches of the mind, I may have grown older but I haven't become an old lady.



Yet….

0 Comments

|

Add Comment

| Permalink | Tuesday, November 13, 2018

Happy Diwali




Today is the 4th day of the 45th week, the 7th day of the 11th month, the 311th day of 2018, and:

Diwali
Employee Brotherhood Day
Hug a Bear Day
International Merlot Day
International Stress Awareness Day
Little League Girls Day
National Bittersweet Chocolate with Almonds Day
National Canine Lymphoma Awareness Day
National Eating Healthy Day
Notary Public Day
Sigd


ON THIS DAY IN ...

335 – Athanasius is banished to Trier, on charge that he prevented a grain fleet from sailing to Constantinople.

1492 – The Ensisheim meteorite, the oldest meteorite with a known date of impact, strikes the Earth around noon in a wheat field outside the village of Ensisheim, Alsace, France.

1665 – The London Gazette, the oldest surviving journal, is first published.

1775 – John Murray, the Royal Governor of the Colony of Virginia, starts the first mass emancipation of slaves in North America by issuing Lord Dunmore's Offer of Emancipation, which offers freedom to slaves who abandoned their colonial masters to fight with Murray and the British.

1786 – The oldest musical organization in the United States is founded as the Stoughton Musical Society.

1861 – The first Melbourne Cup horse race is held in Melbourne, Australia.

1874 – A cartoon by Thomas Nast in Harper's Weekly, is considered the first important use of an elephant as a symbol for the United States Republican Party.

1885 – The completion of Canada's first transcontinental railway is symbolized by the Last Spike ceremony at Craigellachie, British Columbia.

1907 – Jesús García saves the entire town of Nacozari de García by driving a burning train full of dynamite six kilometers (3.7 miles) away before it can explode.

1908 – Butch Cassidy and the Sundance Kid are reportedly killed in San Vicente Canton, Bolivia.

1910 – The first air freight shipment (from Dayton, Ohio, to Columbus, Ohio) is undertaken by the Wright brothers and department store owner Max Moorehouse.

1911 - Marie Curie became the first multiple Nobel Prize winner when she was given the award for chemisty eight years after garnering the physics prize with her late husband, Pierre. (She remains the only woman with multiple Nobels and the only person to receive the award in two science categories.)

1912 – The Deutsche Opernhaus (now Deutsche Oper Berlin) opens in the Berlin neighborhood of Charlottenburg, with a production of Beethoven's Fidelio.

1914 – The first issue of The New Republic is published.

1929 – In New York City, the Museum of Modern Art opens to the public.

1949 – The first oil was taken in Oil Rocks (Neft Daşları), oldest offshore oil platform.

1954 – In the US, Armistice Day becomes Veterans Day.

1967 – US President Lyndon B. Johnson signs the Public Broadcasting Act of 1967, establishing the Corporation for Public Broadcasting.

1973 – The United States Congress overrides President Richard M. Nixon's veto of the War Powers Resolution, which limits presidential power to wage war without congressional approval.

1996 – NASA launches the Mars Global Surveyor.



Today Hindus are celebrating the third day of Diwali, the Festival of Lights that marks the victory of light over dark, of good over evil. It is a day of feasting and celebrations, both family and community.






In the aftermath of a contentious election with the certainty of more disruption and acrimony ahead, it is good to take a moment and celebrate the good in the world!



0 Comments

|

Add Comment

| Permalink | Wednesday, November 7, 2018

today is the day




Today is the 3rd day of the 45th week, the 6th day of the 11th month, the 310th day of 2018, and:

Basketball Day
Election Day in the US
International Day for Preventing the Exploitation of the Environment in War and Armed Conflict
Marooned Without a Compass Day
National Nachos Day
National Saxophone Day
ON THIS DAY IN...

1528 – Shipwrecked Spanish conquistador Álvar Núñez Cabeza de Vaca becomes the first known European to set foot in the area that would become Texas.

1856 – Scenes of Clerical Life, the first work of fiction by the author later known as George Eliot, is submitted for publication.

1935 – Edwin Armstrong presents his paper "A Method of Reducing Disturbances in Radio Signaling by a System of Frequency Modulation" to the New York section of the Institute of Radio Engineers.

1947 – Meet the Press, the longest running television program in history, makes its debut.

1965 – Cuba and the United States formally agree to begin an airlift for Cubans who want to go to the United States. By 1971, 250,000 Cubans had made use of this program.

1971 – The United States Atomic Energy Commission tests the largest U.S. underground hydrogen bomb, code-named Cannikin, on Amchitka Island in the Aleutians.

1995 – Cleveland Browns relocation controversy: Art Modell announces that he signed a deal that would relocate the Cleveland Browns to Baltimore, the first time the city had a NFL team since 1983 when they were the Baltimore Colts. ((I personally think that we should've waited for an expansion team, but at least we had the courtesy to rename the team instead of stealing the identity as happened with the BALTIMORE Colts))



There are 35 Senate seats and all 435 House seats on the ballots today, as well as 36 gubernatorial elections to be decided. Widely seen as a referendum on the current presidency, there are many eyes both at home and abroad anxiously watching the outcome.








Think your vote doesn't make a difference?

Only 27.31% of those eligible to vote elected a president in 2016

0 Comments

|

Add Comment

| Permalink | Tuesday, November 6, 2018

be heard




The #1 reason people don't vote?
They thinktheir vote doesn't make a difference.


In 2016, over 39% of the eligible voters sat the election out.
In 2016 The President was elected by the votes of only 27.31% of the eligible voters.

In 2018 voters will influence which policies elected officials enact going forward
In 2018 voters will influence whose interests are ignored and whose are acknowledged

Your vote is your chance to speak out, loud and clear.




Speak now or forever hold your peace.

0 Comments

|

Add Comment

| Permalink | Monday, November 5, 2018

fall back






Today we -- well most of the US -- turned the clocks back for one hour.



On Tuesday, we -- every eligible voter in the US -- have the ability to go to the polls and make our opinions known on the following issues:




corruption and lies in government



acceptance of minorities



voter suppression



foreign interference in our elections and government



Medicare and Social Security



who the recent tax cut benefited



the rising costs of health care and whether or not pre-existing conditions ought to be covered



unions


0 Comments

|

Add Comment

| Permalink | Sunday, November 4, 2018

the end of October




Today is the 4th day of the 44th week, the 31st day of the 10th month, the 304th day of 2018, and:

Beggars' Night
Books for Treats Day
Carve a Pumpkin Day
Day of the Seven Billion
First day of the Day of the Dead, celebrated until November 2 (Mexico)
Girl Scout Founder's Day
Halloween or All Hallows Eve
National Caramel Apple Day
National Doorbell Day
National Increase Your Psychic Powers Day
National Knock Knock Jokes Day
national Magic Day
Reformation Day
Samhain
Scare a Friend Day
Sneak Some of the Candy Yourself Before the Kids Start Knocking Day
Trick-or-Treat for UNICEF Day
World Cities Day
World Savings Day
ON THIS DAY IN ...

683 – During the Siege of Mecca, the Kaaba catches fire and is burned down.

1517 – Protestant Reformation: Martin Luther posts his 95 Theses on the door of the Castle Church in Wittenberg.

1614 – First performance of Ben Jonson's comedy Bartholomew Fair by the Lady Elizabeth's Men company at the Hope Theatre in London.

1920 - Frederick Banting discovers a treatment for diabetes

1923 – The first of 160 consecutive days of 100° Fahrenheit at Marble Bar, Western Australia.

1924 – World Savings Day is announced in Milan, Italy by the Members of the Association at the 1st International Savings Bank Congress (World Society of Savings Banks).

1926 – Last issue of the independent Italian newspaper Il Mondo, thereafter suppressed by the Mussolini regime

1938 – In an effort to restore investor confidence, the New York Stock Exchange unveils a fifteen-point program aimed to upgrade protection for the investing public.

1941 – After 14 years of work, Mount Rushmore is completed.

2000 – Soyuz TM-31 launches, carrying the first resident crew to the International Space Station. The ISS has been crewed continuously since then.

2011 – The global population of humans reaches seven billion. This day is now recognized by the United Nations as the Day of Seven Billion.

Although you will hear folks referring to October 31st interchangeably as Halloween [AKA All Hallows' Eve] and Samhain, they are actually very distinct, albeit related celebrations. As indicated by the name, Halloween is a holiday that was created by the Church when it designated November 1st as All Saints Day [AKA Hallows' Day] and therefore the night before became the time when the veil between the dead and the living thinned. Samhain was a Celtic holiday, one of the cross quarter days that indicate the change of seasons, in this case the change from fall to winter, that shifts even as the Spring and Fall equinoxes do. Halloween therefore is a fixed date and always occurs on the last day in October while the date for Samhain drifts according to the stars, for example, when the Pleiades is high in the sky of the Northern Hemisphere. According to the calendars I have found, this year Samhain is actually on November 7th.but it can be as late as November 20th.

In the United States Halloween, due to its pagan roots, was not welcome in the northern colonies, but in the South [including Maryland] it was celebrated. However as the millions of Irish fled from the Potato Famine, they brought with them the popular celebrations of dressing up and asking for food or money, By the 1920's it was an established community tradition and today a quarter of all the candy sold in the US is purchased around Halloween.






Want to be reallyl scared?



There are only 54 shopping days until Christmas

0 Comments

|

Add Comment

| Permalink | Wednesday, October 31, 2018

VOTE




Today is the 3rd day of the 44th week, the 30th day of the 10th month, the 303rd day of 2018, and:

Buy a Doughnut Day
Checklist Day
Create a Great Funeral Day
Haunted Refrigerator Night
Mischief Night
National Candy Corn Dy
National Publicist Day
National Speak Up for Service Day
Pumpkin Bread Day
Sugar Addiction Awareness Day
World Audio Drama Day
ON THIS DAY IN ...

1869 - George Desbarats publishes the premiere issue of his Canadian Illustrated News in Montréal; the world's first periodical to use the half-tone technique to reproduce a photograph

1925 – John Logie Baird creates Britain's first television transmitter.

1938 – Orson Welles broadcasts his radio play of H. G. Wells's The War of the Worlds, causing anxiety in some of the audience in the United States.

1944 – Anne and Margot Frank are deported from Auschwitz to the Bergen-Belsen concentration camp, where they die from disease the following year, shortly before the end of WWII.

1945 – Jackie Robinson of the Kansas City Monarchs signs a contract for the Brooklyn Dodgers, breaking the baseball color line.

1953 – President Eisenhower approves the top-secret document NSC 162/2 concerning the maintenance of a strong nuclear deterrent force against the Soviet Union.

1957 - The British Government reveals details of plans to reform the House of Lords which include creating the first women life peerages.

1961 – The Soviet Union detonates the Tsar Bomba, the most powerful explosive device ever detonated.

1973 – The Bosphorus Bridge in Turkey is completed, connecting the continents of Europe and Asia over the Bosphorus for the second time.

1974 – The Rumble in the Jungle boxing match between Muhammad Ali and George Foreman takes place in Zaire.

1985 – Space Shuttle Challenger lifts off for mission STS-61-A, its final successful mission.

Quote of the day:
"The past cannot be changed. The future is still in your power."
~ Hugh Lawson White (1773 - 1840), American Politician



Why is the voter turnout historically so low in the United States? We certainly have no compunction about vociferously stating our opinions and defending our points of view. In other countries?

Voting is made easy. There is voting on line or by mail weeks before election day
Registration is made easy. For example, the Swiss automatically registers each citizen as a voter and then sends out notices telling them where and when to vote
Election Day is either held on a weekend or made a national holiday to encourage people to go to the polls
In about two dozen countries, voting is actually mandatory and not voting negatively impacts both your ability to get a job and your credit rating
In at least one country, you can vote at any polling place instead of having to go to a designated spot
So how can we encourage people to get out and vote? Certainly the early voting in many states is a step in the right direction as is the uptick in acceptance of mailed ballots but we need to do more. My main suggestions would be to [1] increase the number of eligible voters by making the process of voter registration simple and intuitive and widely available – online and at every Post Office for example. Then I would [2] make Election Day a federal holiday so that folks are less worried about having to stand in long lines because so many are trying to vote before or after work. We need to do something because over a third of the registered voters [39.78% or 91,739,344 people] did not vote two years ago.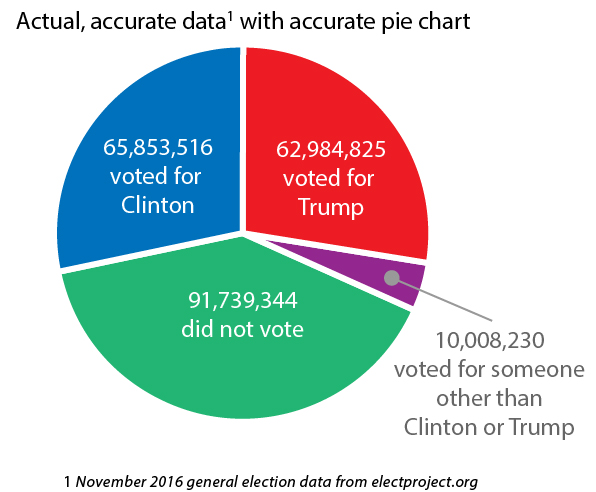 No matter who or what you are voting for, get out there and let your opinion be heard because if you don't you still have to live with the result

0 Comments

|

Add Comment

| Permalink | Tuesday, October 30, 2018

a moment of reflection




Today is the 2nd day of the 44th week, the 29th day of the 10th month, the 302nd day of 2018, and:

International Internet Day -- celebrating the anniversary of the first internet transmission in 1969
National Hermit Day -- The feast day of Saint Colman mac Duagh. It is said that Colman declared that no person nor animal in the diocese of Kilmacduagh would ever die of lightning strike, something that appears true to this day
National Oatmeal Day
World Psoriasis Day
World Stroke Day
ON THIS DAY IN ...

539 BC – Cyrus the Great (founder of Persian Empire) entered the capital of Babylon and allowed the Jews to return to their land.

1390 – First trial for witchcraft in Paris leading to the death of three people.

1675 – Leibniz makes the first use of the long s (∫) as a symbol of the integral in calculus.

1682 - The founder of Pennsylvania, William Penn, landed at what is now Chester, Pa.

1787 – Mozart's opera Don Giovanni receives its first performance in Prague.

1792 – Mount Hood (Oregon) is named after Samuel Hood, 1st Viscount Hood by Lt. William E. Broughton who sighted the mountain near the mouth of the Willamette River.

1863 – Eighteen countries meet in Geneva and agree to form the International Red Cross.

1888 – The Convention of Constantinople is signed, guaranteeing free maritime passage through the Suez Canal during war and peace.

1929 – The New York Stock Exchange crashes in what will be called the Crash of '29 or "Black Tuesday", ending the Great Bull Market of the 1920s and beginning the Great Depression.

1956 - "The Huntley-Brinkley Report" premiered as NBC's nightly TV newscast. Arguably the most famous set of co-anchors on the TV, the tag line of "Good night, Chet. Good night, David. And good night, for NBC News" ran until July 31st, 1970 when Huntley retired. Brinkley continued as co-anchor for what was then called NBC Nightly News until 1981.

1960 – In Louisville, Kentucky, Cassius Clay (who later takes the name Muhammad Ali) wins his first professional fight.

1962 - The Beach Boys' debut album, "Surfin' Safari," was released and started a wave of imitators

1964 – A collection of irreplaceable gems, including the 565 carat (113 g) Star of India, is stolen by a group of thieves (among them is "Murph the surf") from the American Museum of Natural History in New York City. At the time of the heist the burglar alarm system was non-operational, and a fourth story window in the jewel room was usually left open to aid in ventilation. The thieves climbed in through the window and discovered that the display case alarms were non-functional as well. The thieves were caught two days later and the uninsured Star of India was recovered in a foot locker at a Miami bus station. Most of the other gems were also recovered, except the Eagle Diamond, which has since been hypothesized to have been cut down into smaller stones

1966 - The National Organization for Women was founded.

1967 – Montreal's World Fair, Expo 67, closes with over 50 million visitors.

1967 - The musical "Hair" opened off-Broadway.

1969 – The first-ever computer-to-computer link is established on ARPANET, the precursor to the Internet.

1991 – The American Galileo spacecraft makes its closest approach to 951 Gaspra, becoming the first probe to visit an asteroid.

1998 – Space Shuttle Discovery blasts off on STS-95 with 77-year-old John Glenn on board, making him the oldest person to go into space.

1998 – ATSC HDTV broadcasting in the United States is inaugurated with the launch of the STS-95 space shuttle mission.

2015 – China announces the end of One-child policy after 35 years.

When the quote of the day came up, I wondered if it had been chosen in advance because it is certainly apropos




Let us hope she is right.

0 Comments

|

Add Comment

| Permalink | Monday, October 29, 2018

making a difference




Today is the 6th day of the 43rd week, the 26th day of the 10th month, the 299th day of 2018 [and there are only 59 shopping days left until Christmas], and:

Frankenstein Friday
Horseless Carriage Day
Intersex Awareness Day
National Bandanna Day
National Breadstick Day
National Day of the Deployed
National Mincemeat Day
National Mule Day
National Pharmacy Buyer Day
National Pumpkin Day
World Lemur Day
Worldwide Howl at the Moon Night
ON THIS DAY IN ...

1670 - Louis Gaboury jailed for eating meat during Lent. Québec, Québec

1825 - The Erie Canal opened in upstate New York. The 363-mile canal connected Lake Erie and the Hudson River at a cost of $7,602,000.

1861 – The Pony Express officially ceases operations.

1863 – The Football Association is founded.

1881 – Wyatt Earp, his two brothers and "Doc" Holliday confronted Ike Clanton's gang in a gunfight at the OK Corral in Tombstone, Ariz. Three members of Clanton's gang were killed; Earp's brothers were wounded.

1921 – The Chicago Theatre opens.

1936 – The first electric generator at Hoover Dam goes into full operation.

1958 – Pan American Airways makes the first commercial flight of the Boeing 707 from New York City to Paris, France.

1970 – Muhammad Ali faces off against Jerry Quarry in Atlanta, Georgia for the first time after Ali's three-year hiatus from evading to be drafted in the Vietnam War.

1977 – Ali Maow Maalin, the last natural case of smallpox, develops rash in Merca district, Somalia. The World Health Organization and the Centers for Disease Control and Prevention consider this date the anniversary of the eradication of smallpox, the most spectacular success of vaccination.

1984 A newborn with a severe heart defect was given the heart of a baboon in an experimental transplant in Loma Linda, Calif. She lived for 21 more days.

2004 – Grand Theft Auto San Andreas makes its debut.

2005 - The Chicago White Sox won their first World Series since 1917 by defeating the Houston Astros 1-0 in Game 4.

Quote of the day:
"Effort is more important than so-called success because effort is a real thing."
~ Brad Warner, "Think Not Thinking"

I remember vividly how much I used to annoy my mother back in the day when I would grandiosely announce that I would never be just a cog in the wheel; MY life was going to make a difference in the world. Fortunately for me, my measurement and definition of 'making a difference' changed as I grew and matured because there is little doubt that I am very much another cog in the wheel of society and thus far have shown no inkling of being a world-shaker in any way. But I don't feel that my life, or the lives of the worker bees around me or preceding me, have been in vain for we have all made the best choices that we know how and lived with the consequences. Every day living – getting up and getting to work, raising a family, all the little chores that need to be done – takes real effort, and it counts in the global scheme of things.



I can only hope the hymn is apt and that peace will indeed start with me….


0 Comments

|

Add Comment

| Permalink | Friday, October 26, 2018

post-lottery blues




Today is the 4th day of the 43rd week, the 24th day of the 10th month, the 297th day of 2018, and:

40 Hour Work Week Day
Black Thursday
Food Day
Hunter's Moon at 11:45 AM EDT -- according to the Old Farmer's Almanac, so called because it occurs when the season for hunting many game animals begins
Independence Day – Zambia [AKA Northern Rhodesia at that time] from United Kingdom in 1964
Lung Health Day
National Bologna Day
National Crazy Day
National Good and Plenty Day
Take Back Your Time Day
United Nations Day
Unity Day
World Development Information Day
World Polio Day


ON THIS DAY IN ...

1260 – Chartres Cathedral is dedicated in the presence of King Louis IX of France; the cathedral is now a UNESCO World Heritage Site.

1621 - Eustache Martin baptized; born to Marguerite Langlois, the wife of Abraham Martin, the farmer who gave his name to the Plains of Abraham; First French child born in North America. Québec, Québec

1851 – William Lassell discovers the moons Umbriel, and Ariel, orbiting Uranus.

1857 – Sheffield F.C., the world's oldest association football club still in operation, is founded in Sheffield, England.

1861 – The first transcontinental telegraph line across the United States is completed, and the first transcontinental telegraph message was sent from California to President Abraham Lincoln.

1901 – Annie Edson Taylor [a 63 year old Bay City, Michigan, teacher, a widow and a non-swimmer, accompanied by her pet kitten] becomes the first person to go over Niagara Falls in a barrel -- and survives. Fifteen other people try it [10 survive]

1911 – Orville Wright remains in the air nine minutes and 45 seconds in a Wright Glider at Kill Devil Hills, North Carolina.

1926 – Harry Houdini's last performance takes place at the Garrick Theatre in Detroit.

1929 – "Black Thursday" stock market crash on the New York Stock Exchange.

1931 – The George Washington Bridge,connecting New York and New Jersey, opens to public traffic.

1945 – Founding of the United Nations with 51 nations joining

1946 – A camera on board the V-2 No. 13 rocket takes the first photograph of earth from outer space. The flat earthers have been claiming all photos of the earth are doctored ever since.

1947 – Famed animator Walt Disney testifies before the House Un-American Activities Committee, naming Disney employees he believes to be communists.

1949 – The cornerstone of the United Nations Headquarters is laid.

1954 – Dwight D. Eisenhower pledges United States support to South Vietnam -- a decision that would cost the US dearly

1957 – The United States Air Force starts the X-20 Dyna-Soar program.

1977 – Veterans Day is observed on the fourth Monday in October for the seventh and last time. (The holiday is once again observed on November 11 beginning the following year.)

1992 – The Toronto Blue Jays become the first Major League Baseball team based outside the United States to win the World Series.

1998 – Launch of Deep Space 1 comet/asteroid mission.

2002 – Police arrest spree killers John Allen Muhammad and Lee Boyd Malvo, ending the Beltway sniper attacks in the area around Washington, D.C.

2003 – The era of supersonic jet travel came to an end as three British Airways Concordes landed at London's Heathrow Airport.

2007 – Chang'e 1, the first satellite in the Chinese Lunar Exploration Program, is launched from Xichang Satellite Launch Center.

2008 – "Bloody Friday" saw many of the world's stock exchanges experience the worst declines in their history, with drops of around 10% in most indices.

2014 – The China National Space Administration launches an experimental lunar mission, Chang'e 5-T1, which will loop behind the Moon and return to Earth.



QUOTE OF THE DAY:
"My mission in life is not merely to survive, but to thrive; and to do so with some passion, some compassion, some humor, and some style."
~ Maya Angelou

So I didn't win the MegaMillions huge cash bonanza. In fact, I didn't win a dime and am out $6. And I am okay with that. I'll pack all those dreams up for now and put them away. The one thing that I really wish I could've had was knowing that I would never be a financial burden on my family – the rest was just icing on the cake.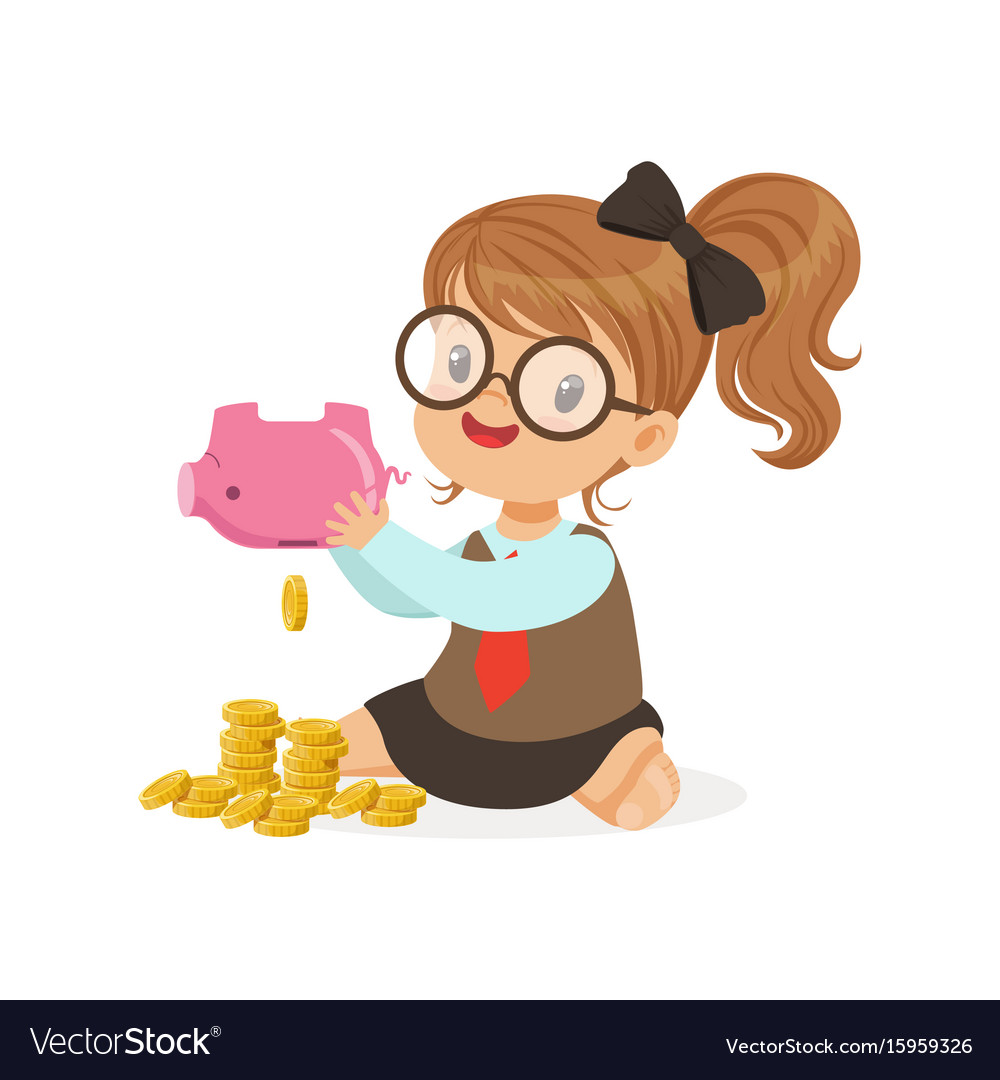 And so we all showed up at work this morning and live goes on

0 Comments

|

Add Comment

| Permalink | Wednesday, October 24, 2018

you gotta play to win




Today is the 3rd day of the 43rd week, the 23rd day of the 10th month, the 296th day of 2018, and:

National Boston Cream Pie Day
National Canning Day
National IPod Day -- Apple Computer Inc. introduced the iPod portable digital music player in 2001
National Mole Day -- an unofficial holiday celebrated among chemists, chemistry students and chemistry enthusiasts on October 23, between 6:02 am and 6:02 pm reflecting Avogadro's number
National Slap Your Irritating Co-Worker Day
Swallows Depart from San Juan Capistrano Day
TV Talk Show Host Day (Always on Johnny Carson's birthday)


ON THIS DAY IN ...

425 – Valentinian III is elevated as Roman emperor at the age of six. He was to rule for 30 years, and by the time he was assassinated virtually all of North Africa, all of western Spain, and the majority of Gaul had passed out of Roman hands and the power of the Papacy [AKA the bishop of Rome] was bolstered based on the merits of Saint Peter and the dignity of the city

1707 – The Parliament of Great Britain, created by the Acts of Union between England and Scotland, held its first meeting.

1906 – Alberto Santos-Dumont flies an airplane in the first heavier-than-air flight in Europe at Champs de Bagatelle, Paris, France.

1911 – First use of aircraft in war: Italo-Turkish War: An Italian pilot takes off from Libya to observe Turkish army lines.

1929 – Wall Street Crash of 1929. After a steady decline in stock market prices since a peak in September, the New York Stock Exchange begins to crash.

1939 – The Japanese Mitsubishi G4M twin-engine "Betty" Bomber makes its maiden flight.

1946 – The United Nations General Assembly convenes for the first time, at an auditorium in Flushing, Queens, New York City.

1970 – Gary Gabelich sets a land speed record in a rocket-powered automobile called the Blue Flame, fueled with natural gas.

2012 – After 38 years, the world's first teletext service (BBC's Ceefax) ceases broadcast due to Northern Ireland completing the digital switchover.

1993 - Toronto Blue Jays outfielder Joe Carter became the second player to end a World Series with a home run in an 8-6 victory over the Philadelphia Phillies in Game 6.

2018 - NASA Voyager is 19 hrs 59 mins 12 secs of light-travel time from Earth



The weather was bright, sunny and mild – perfect for a little stroll to the 7-11 to buy tickets for the MegaMillion jackpot this afternoon. Five of us from the office banded together and we each have five chances. And I bought two tickets for my friend and myself, so I my odds of winning 1.6 billion dollars are about 7:302,000,000+ We are all dues paying members of the hopeless dreamers club, but for the $6 I spent, I get to daydream about being able to take care of my entire family and myself for all of our lives – seems worth it to me!








Okay, maybe I am a sucker and addicted to gambling, but I can dream, can't I?



0 Comments

|

Add Comment

| Permalink | Tuesday, October 23, 2018

Monday, Monday




Today is the 2nd day of the 43rd week, the 22nd day of the 10th month, the 295th day of 2018 [and there are only 63 shopping days until Christmas], and:

Clean Up the Earth Day
Eat a Pretzel Day
INTERNATIONAL CAPS LOCK DAY – interestingly enough, the sites that I found about how to celebrate were laced with profanity
International Stuttering Awareness Day
Jidai Matsuri (Kyoto, Japan)
Kof Awareness Day – the versatility of the Hebrew letter
National Color Day
National Knee Day
National Nut Day
Smart is Cool Day
ON THIS DAY IN ...

1575 – Foundation of Aguascalientes, located in North-Central Mexico

1730 – Construction of the Ladoga Canal -- one of the first major canals constructed in Russia and one of the projects of Peter the Great -- is completed.

1746 – The College of New Jersey (later renamed Princeton University) receives its charter.

1784 – Russia founds a colony on Kodiak Island, Alaska.

1797 - French balloonist Andre-Jacques Garnerin made the first parachute descent, landing safely from a height of about 3,000 feet.

1844 – The Great Anticipation: Millerites, followers of William Miller, anticipate the end of the world in conjunction with the Second Advent of Christ. The following day became known as the Great Disappointment.

1875 – First telegraphic connection in Argentina.

1878 – The first rugby match under floodlights takes place in Salford, between Broughton and Swinton.

1879 – Using a filament of carbonized thread, Thomas Edison tests the first practical electric incandescent light bulb (it lasted 13½ hours before burning out).

1883 – The Metropolitan Opera House in New York City opens with a performance of Gounod's Faust.

1884 – The Royal Observatory in Britain is adopted as the prime meridian of longitude by the International Meridian Conference.

1927 – Nikola Tesla introduces six new inventions including single-phase electric power.

1928 – Phi Sigma Alpha fraternity is founded at the University of Puerto Rico, Río Piedras Campus.

1957 – First United States casualties in Vietnam. ((the war that shaped an entire generation))

1962 – US President John F. Kennedy, after internal counsel from Dwight D. Eisenhower, announces that American reconnaissance planes have discovered Soviet nuclear weapons in Cuba, and that he has ordered a naval "quarantine" of the Communist nation. ((it was a terrifying time, even kids were scared of nuclear war as the standoff became more tense))

1964 – Jean-Paul Sartre is awarded the Nobel Prize in Literature, but turns down the honor.

1964 – Canada: A Multi-Party Parliamentary Committee selects the design which becomes the new official flag of Canada.

1966 – The Supremes become the first all-female music group to attain a No. 1 selling album (The Supremes A' Go-Go).

1966 – The Soviet Union launches Luna 12.

1968 – Apollo 7 safely splashes down in the Atlantic Ocean after orbiting the Earth 163 times.

1975 – The Soviet unmanned space mission Venera 9 lands on Venus.

1976 – Red Dye No. 4 is banned by the US Food and Drug Administration after it is discovered that it causes tumors in the bladders of dogs.

2001 – Grand Theft Auto III was released, popularizing a genre of open-world, action-adventure video games as well as spurring controversy around violence in video games. ((the controversy actually started years earlier with a game called Death Race, an arcade game developed and released by Exidy in the United States, first shipping to arcade distributors on April 1, 1976))

2008 – India launches its first unmanned lunar mission Chandrayaan-1.



Once more it is Monday. Once more the roads are clogged with rush hour traffic in the morning for the weekend is over. As the hubbub around the rapidly ballooning MegaMillions payout reaches a crescendo and people rush to buy tickets just because you gotta play to win, even if your chances are infinitesimally remote, one dreams of the world inhabited by the 1% in which you work because you want to, not to get by. I am grateful I have a job that I am good at and that I like in an office with people I get along with well, that pays enough that I can enjoy some amenities of life – but every Monday morning as another week starts, I have to take a deep breath and remind myself that I am grateful because when you come right down to it, I work to live rather than live to work.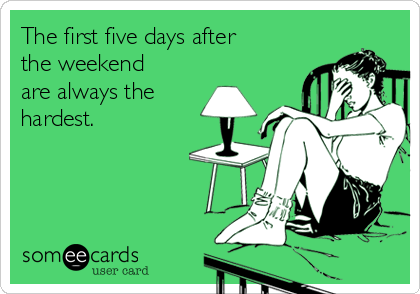 Okay week, let's do this



0 Comments

|

Add Comment

| Permalink | Monday, October 22, 2018

mama said...




Today is the 4th day of the 42nd week, the 17th day of the 10th month, the 290th day of 2018, and:

Black Poetry Day
Breast Reconstruction Awareness Day [AKA BRA Day USA]
Four Prunes Day
Hagfish Day
Information Overload Day
International Day for the Eradication of Poverty
International Print Day
Love Your Body Day
Medical Assistants Recognition Day
Mulligan Day
National Edge Day
National Fossil Day
National Pasta Day
National Playing Card Collectors Day
National Support Your Local Chamber of Commerce Day
National Take your Parents to Lunch Day
Pay Back A Friend Day
Spreadsheet Day
Wear Something Gaudy Day
World Trauma Day


ON THIS DAY IN ...

1456 – The University of Greifswald is established, making it the second oldest university in northern Europe (also for a period the oldest in Sweden, and Prussia).

1534 – Anti-Catholic posters appear in public places in Paris and in four major provincial cities supporting Huldrych Zwingli's position on the Mass -- he was questioning the doctrine that Jesus is really or substantially present in the Eucharist, not merely symbolically or metaphorically.

1558 – Poczta Polska, the Polish postal service, is founded.

1604 – Kepler's Supernova: German astronomer Johannes Kepler observes a supernova in the constellation Ophiuchus.

1814 – Eight people die in the London Beer Flood.

1817 – Giovanni Belzoni discovers the tomb of Seti I.[1]

1827 – Bellini's third opera, Il pirata, is premiered at Teatro alla Scala di Milano

1860 – First The Open Championship (referred to in North America as the British Open).

1888 – Thomas Edison files a patent for the Optical Phonograph (the first movie).

1907 – Guglielmo Marconi's company begins the first commercial transatlantic wireless service between Glace Bay, Nova Scotia, Canada and Clifden, Ireland.

1919 – RCA is incorporated as the Radio Corporation of America.

1931 – mobster Al Capone was convicted of income tax evasion and sentenced to 11 years in prison. He was released in 1939.

1933 – Albert Einstein flees Nazi Germany and moves to the United States.

1943 – The Burma Railway (Burma–Thailand Railway) is completed.

1956 – The first commercial nuclear power station is officially opened by Queen Elizabeth II in Sellafield, in Cumbria, England.

1956 – Donald Byrne and Bobby Fischer play a famous chess game called The Game of the Century. Fischer beat Byrne and wins a Brilliancy prize.

1965 – The 1964–65 New York World's Fair closes after a two-year run. More than 51 million people had attended the event.

1980 – As part of the Holy See–United Kingdom relations a British monarch makes the first state visit to the Vatican

2003 – The pinnacle is fitted on the roof of Taipei 101, a 101-floor skyscraper in Taipei, allowing it to surpass the Petronas Twin Towers in Kuala Lumpur by 56 metres (184 ft) and become the world's tallest highrise.

2018 – Legalization of recreational use of cannabis in Canada.



Today I find myself humming quietly "Mama told me there'd be days like this" and thanking heaven that the week is halfway over. It's been a very long week and I have auditors in tomorrow.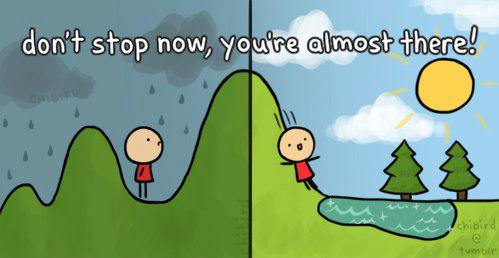 0 Comments

|

Add Comment

| Permalink | Wednesday, October 17, 2018

what have you got to lose?




Today is the 3rd day of the 42nd week, the 16th day of the 10th month, the 289th day of 2018 [with only 69 shopping days left until Christmas], and:

Dictionary Day (Noah Webster's Birthday)
First quarter of the moon at 2:02 PM EDT
Global Cat Day
Information Overload Day
National Boss Day
National Cut Up Your Credit Card Day
National Department Store Day
National Dictionary Day
National Face Your Fears Day
National Feral Cat Day
National Learn a Word Day
National Liqueur Day
national Pharmacy Technician Day
Pro-Life Day of Silent Solidarity
Steve Jobs Day
World Food Day
World Spine Day
ON THIS DAY IN ...

1841 – Queen's University is founded in Kingston, Ontario, Canada.

1843 – Sir William Rowan Hamilton comes up with the idea of quaternions, a non-commutative extension of complex numbers.

1846 – William T. G. Morton first demonstrated ether anesthesia at the Massachusetts General Hospital in the Ether Dome.

1847 – The novel Jane Eyre by Charlotte Brontë is published in London.

1869 – The Cardiff Giant, one of the most famous American hoaxes, is "discovered".

1869 – Girton College, Cambridge is founded, becoming England's first residential college for women.

1875 – Brigham Young University is founded in Provo, Utah.

1882 – The Nickel Plate Railroad opens for business.

1916 – In Brooklyn, New York, Margaret Sanger opens the first family planning clinic in the United States.

1923 – The Walt Disney Company is founded by Walt Disney and his brother, Roy Disney.

1950 – The Lion, the Witch and the Wardrobe by C.S. Lewis is published, starting The Chronicles of Narnia series.

1962 - the Cuban missile crisis began as President John F. Kennedy was informed that reconnaissance photographs had revealed the presence of missile bases in Cuba.

1964 – China detonates its first nuclear weapon.

1969 - The New York Mets, a previously hapless expansion team, won the World Series 4 games to 1 over American League powerhouse the Baltimore Orioles.

1975 – Rahima Banu, a two-year-old girl from the village of Kuralia in Bangladesh, is the last known person to be infected with naturally occurring smallpox.

1995 – The Skye Bridge, a road bridge over Loch Alsh, Scotland, is opened.

1996 - The British Government announces plans to outlaw almost all handguns in the UK following Dunblane massacre in March.

Quote of the day:
"Loss is a fact of life. Impermanence is everywhere we look. We are all going to suffer our losses. How we deal with these losses is what makes all the difference. For it is not what happens to us that determines our character, our experience, our karma, and our destiny, but how we relate to what happens."
~ Lama Surya Das, "Practicing With Loss"

It would seem that change, which is inevitable, often entails loss of one kind or another. Some losses are irrevocable – the loss of a loved one, the loss of a pet, the loss of your home – and they leave a hole in your life and your heart. Easy to say "get over it and move on" but not so easy to do it, I have found. While it may be true that when a door closes, somewhere a window opens, what if you really aren't very good at or even able to start, climbing through windows?

Just been thinking a lot about loss lately – the loss of civility in the political process, the loss of rights or citizenship [how easily the UK decided as part of the Brexit process or the US decided that someone cannot identify themselves adequately, and therefore they must be aliens]; the loss of property as the folks try to put their lives back together after tsunamis and earthquakes and hurricanes; the loss of beloved pets or family or friends; the loss of health; the loss of hope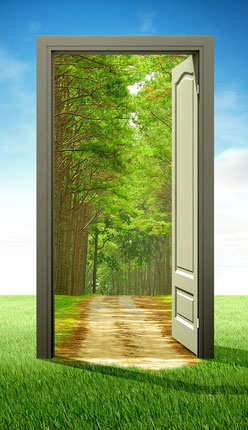 Guess you never really know how you will react until you yourself are tested.

0 Comments

|

Add Comment

| Permalink | Tuesday, October 16, 2018

when are you home?




Today is the 6th day of the 41st week, the 12th day of the 10th month, the 285th day of 2018 [with only 73 shopping days left until Christmas], and:

Columbus Day (Traditional)
Cookbook Launch Day
Day of the Six Billion
Drink Local Wine Day
Freethought Day
Independence Day -- Equatorial Guinea from Spain in 1968.
International Moment of Frustration Scream Day
National Family Bowling Day (or Kids Bowl Free Day)
National Farmer's Day
National Gumbo Day
National Savings Day
Spanish Language Day
Stem Cell Awareness Day
World Arthritis Day
World Day Against the Death Penalty
World Egg Day


ON THIS DAY IN ...

1113 – The city of Oradea is first mentioned under the Latin name Varadinum ("vár" means fortress in Hungarian).

1279 – Nichiren, a Japanese Buddhist monk founder of Nichiren Buddhism, is said to have inscribed the Dai Gohonzon.

1492 – Christopher Columbus's expedition makes landfall in the Caribbean, specifically in The Bahamas. The explorer believes he has reached the Indies.

1535 - Iroquois show Jacques Cartier and his crew the use of tobacco,Québec

1582 – Because of the implementation of the Gregorian calendar this day does not exist in this year in Italy, Poland, Portugal and Spain.

1692 – The Salem witch trials are ended by a letter from Massachusetts Governor Sir William Phips.

1773 – America's first insane asylum opens.

1792 – The first celebration of Columbus Day is held in New York City.

1793 – The cornerstone of Old East, the oldest state university building in the United States, is laid on the campus of the University of North Carolina.

1799 – Jeanne Geneviève Labrosse becomes the first woman to jump from a balloon with a parachute, from an altitude of 900 metres (3,000 ft).

1810 – First Oktoberfest: The Bavarian royalty invites the citizens of Munich to join the celebration of the marriage of Crown Prince Ludwig of Bavaria to Princess Therese von Sachsen-Hildburghausen.

1823 – Charles Macintosh of Scotland sells the first raincoat.

1847 – German inventor and industrialist Werner von Siemens founds Siemens & Halske, which later becomes Siemens AG.

1849 – The city of Manizales, Colombia is founded by 'The Expedition of the 20'.

1892 – The Pledge of Allegiance is first recited by students in many US public schools, as part of a celebration marking the 400th anniversary of Columbus's voyage.

1901 – President Theodore Roosevelt officially renames the "Executive Mansion" to the White House.

1928 – An iron lung respirator is used for the first time at Children's Hospital, Boston.

1933 – The military Alcatraz Citadel becomes the civilian Alcatraz Federal Penitentiary.

1960 – Nikita Khrushchev pounds his shoe on a desk at United Nations General Assembly meeting to protest a Philippine assertion of Soviet Union colonial policy being conducted in Eastern Europe.

1964 – The Soviet Union launches the Voskhod 1 into Earth orbit as the first spacecraft with a multi-person crew and the first flight without space suits.

1971 – The 2,500 year celebration of the Persian Empire is held (until October 16).

1971 - "Jesus Christ Superstar," a rock opera by Andrew Lloyd Webber and Tim Rice, opened on Broadway.

1979 – The Hitchhiker's Guide to the Galaxy, the first of five books in the Hitchhiker's Guide to the Galaxy comedy science fiction series by Douglas Adams is published.

1979 – The lowest recorded non-tornadic atmospheric pressure, 87.0 kPa (870 mbar or 25.69 inHg), occurred in the Western Pacific during Typhoon Tip.

1994 – The Magellan spacecraft burns up in the atmosphere of Venus.

2005 – The second Chinese human spaceflight Shenzhou 6 launched carrying Fèi Jùnlóng and Niè Hǎishèng for five days in orbit.



"Home is where the heart is" goes the old saw, but then other folk wisdom cautions that "you can never go home again". One of the first things a lot of folks do when they go into Second Life is settle down and create a home for their avatar[s] that may or may not include other people, sometimes with quite elaborate furnishings and landscaping and a surprising degree of realism for a fantasy world. Makes me wonder sometimes what mysterious alchemy turns a dwelling place into a "home" as opposed to a residence or way station or base, especially if you are living alone. Is it being surrounded by your stuff? Is it being able to shut out the outside world, creating a refuge? I know it doesn't happen instantaneously when you move but takes time to settle in before it feels like a place belongs to you and you belong to there, but how does that change process?








Things you think about on a lovely Friday afternoon when the weekend is beckoning….



0 Comments

|

Add Comment

| Permalink | Friday, October 12, 2018





Today is the 5th day of the 41st week, the 11th day of the 10th month, the 284th day of 2018, and:

"You Go, Girl" Day
General Pulaski Memorial Day
International Day of the Girl Child
Myths and Legends Day
Myths & Legends Day For All Fantasy Movie, Books and Legends Cephalopods
National Coming Out Day
National Depression Screening Day
National It's My Party Day
National Sausage Pizza Day
Southern Food Heritage Day
World Sight Day


ON THIS DAY IN ...

1582 – Due to the adoption of the Gregorian calendar, this date does not exist in this year in Italy, Poland, Portugal and Spain.

1767 – Surveying for the Mason–Dixon line separating Maryland from Pennsylvania is completed.

1809 – Explorer Meriwether Lewis dies under mysterious circumstances at Grinder's Stand inn on the Natchez Trace in Tennessee.

1811 – The Juliana begins operation as the first steam-powered ferry in New York harbor.

1890 – In Washington, D.C., the Daughters of the American Revolution is founded.

1899 – The Western League is renamed the American League.

1906 – San Francisco sparks a diplomatic crisis between the United States and Japan by ordering segregated schools for Japanese students.

1910 – Piloted by Arch Hoxsey, Theodore Roosevelt becomes the first U.S. president to fly in an airplane.

1950 – CBS's mechanical color system is the first to be licensed for broadcast by the U.S. Federal Communications Commission.

1957 – Operation Moonwatch scientists calculate Sputnik 1's booster rocket's orbit.

1958 – NASA launches the lunar probe Pioneer 1 (the probe falls back to Earth and burns up).

1962 – Second Vatican Council: Pope John XXIII convenes the first ecumenical council of the Roman Catholic Church in 92 years.

1968 – NASA launches Apollo 7, the first manned Apollo mission, with astronauts Wally Schirra, Donn Fulton Eisele and R. Walter Cunningham aboard.

1975 - "Saturday Night Live" debuted on NBC.

1976 – George Washington is posthumously promoted to the grade of General of the Armies.

1984 – Aboard the Space Shuttle Challenger, astronaut Kathryn D. Sullivan becomes the first American woman to perform a space walk.

1987 - A huge sonar exploration of Loch Ness fails to find the world famous monster known affectionately as Nessie.

2000 – NASA launches STS-92, the 100th Space Shuttle mission, using Space Shuttle Discovery.

2001 – The Polaroid Corporation files for federal bankruptcy protection.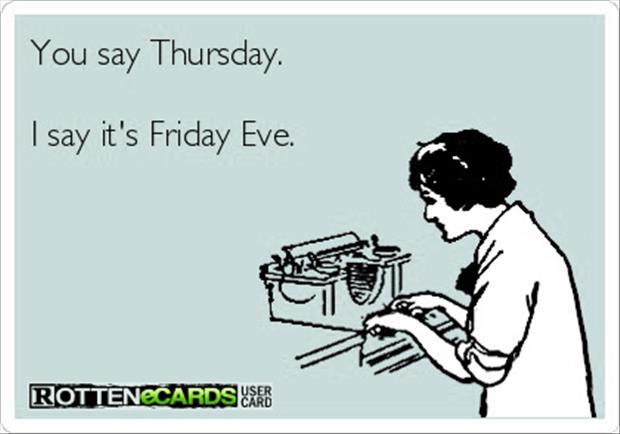 It's been a long week.



0 Comments

|

Add Comment

| Permalink | Thursday, October 11, 2018

you have a choice...






Today is the 4th day of the 41st week, the 10th day of the 10th month,

Emergency Nurses Day
Hug a Drummer Day
Independence Day -- Cuba from Spain 1868 and Fiji from United Kingdom in 1970
International Day for Natural Disaster Reduction
International Newspaper Carrier Day
International Stage Management Day
International Top Spinning Day
International Walk to School Day
Motorsports Memorial Day
National Angel Food Cake Day
National Bring Your Teddy Bear to Work and School Day
National Cake Decorating Day
National Handbag Day
National Love Your Hair Day
National Metric Day
National Pet Obesity Awareness Day
National SHIFT10 Day
National Stop Bullying Day or Bullying Prevention Day
National Tuxedo Day
Naval Academy Day
Powers of Ten Day
Squid and Cuttlefish Day
Stop America's Violence Everywhere [SAVE] Today
US Naval Academy Day
World Day Against The Death Penalty
World Homeless Day
World Hospice and Palliative Care Day
World Mental Health Day
World Porridge Day


ON THIS DAY IN ...

1582 – Because of the implementation of the Gregorian calendar this day does not exist in this year in Italy, Poland, Portugal and Spain.

1754 - Hudson's Bay Company trader and explorer Anthony Henday becomes the First European to visit the Blackfoot First Nation, near modern Red Deer, Alberta

1845 – In Annapolis, Maryland, the Naval School (later the United States Naval Academy) opens with 50 students.

1846 – Triton, the largest moon of the planet Neptune, is discovered by English astronomer William Lassell.

1886 - The tuxedo dinner jacket made its American debut at the autumn ball in Tuxedo Park, N.Y.

1935 - George Gershwin's opera "Porgy and Bess," featuring an all-black cast, opened on Broadway.

1957 – The Windscale fire in Cumbria, UK is the world's first major nuclear accident.

1963 – The Partial Nuclear Test Ban Treaty comes into effect.

1964 – The opening ceremony of the Summer Olympics in Tokyo, Japan, is broadcast live in the first Olympic telecast relayed by geostationary satellite.

1966 - The Beach Boys released the single "Good Vibrations."

1967 – The Outer Space Treaty, signed on January 27 by more than sixty nations, comes into force.

1973 - Vice President Spiro T. Agnew pleaded no contest to one count of federal income tax evasion and resigned his office. Corrupt? ((This was no surprise to the constituency of Baltimore County, where he had been the exec in the early 60's, as he was often criticized for being too cozy with big business and for contracts awarded to cronies))

1999 - Thousands gather to watch the giant Ferris wheel [known as Millennium Wheel] become the latest landmark on the London skyline.



Quote of the day:

"At the end of the day, you are solely responsible for your success and your failure. And the sooner you realize that, you accept that, and integrate that into your work ethic, you will start being successful. As long as you blame others for the reason you aren't where you want to be, you will always be a failure."

~ Erin Cummings, an American actress



Some choices are irrevocable. Sometimes you open your mouth and you know, you just know, that what you are going to say or not say is going to change your life and/or the lives of others. Time seems to slow down, your breath chills in your chest, your, peripheral vision fades and as you speak, the sound of a door slamming loudly behind you echoes in your soul. This moment is etched in your psyche, a moment frozen in time where everything changed, seared into your very indentity. And you watch with tears pricking your eyelids, with intense sorrow in your soul for all the might-have-beens that just winked out of existence, and you take a deep breath.








And you go on into the new future, into the new state of being, into the different possibilities you just created. The choice has been made and now the consequences have to be dealt with.



0 Comments

|

Add Comment

| Permalink | Wednesday, October 10, 2018

Every October 9th...





Today is my mother's birthday – she would've been 91 years old.

Marian was a proud woman with a backbone of sheer tempered steel. Like the rest of her family, she equated love and acceptance as only deserved by those who behaved properly and lived up to expectations. She took what life dealt her and coped, and she had little sympathy, patience, or even tolerance for those who could not do the same.

My mother and I were not close. In fact, we had a downright contentious relationship and the result was that we spent many years totally estranged, despite the fact that I was an only child. On the whole, she may have loved her daughter, but she definitely didn't LIKE or approve of me. As a result, she never saw her two grandchildren grow up. We were reconciled while I was with Frank, and indeed, she even moved in with me eleven years ago when the apartment complex where she had lived for 35 years declined to renew her lease again. That turned out to be a huge mistake for I had no idea how far gone in dementia she was. The result was she needed far more care than I could provide. And at the end of her life, when she needed assistance, it was the wife of her cousin, rather than I, who stepped up and took care of her needs, smoothing the way when she had to transfer from assisted living to a nursing home, taking her to doctor appointments, visiting with her. I only tried to visit my mother once a year, on her birthday, and settled for sending her flowers for the other holidays. Margaret did a wonderful job working with her and only towards the end did she have the same issues with my mother that I had experienced from the get go.

But I learned a lot from my mother that I applied to raising my own children. I learned that love should be unconditional -- and worked hard to send the message that even when I didn't approve of behavior or actions, my kids were always and forever, family. I learned that fighting by going for the jugular and tearing someone apart emotionally was not the way to engage in conflicts was not a sustainable course of action if you wanted to stay in relationships. I learned that unlike the law of physics, every action could have an opposite and totally disparate reaction. I learned never to wear white before Memorial Day and after Labor Day. And most importantly, I learned that I always have a choice – I may not like the alternatives in front of me [such as do this or die] but I can choose, and that I am as a person the sum total of those choices that I have made.

Mothers' Day and her birthday are both days of reflection for me. I may look like Pete [that was her nickname], but I am not like her and never will turn into her.




But sometimes I do hear echoes of her and I still don't wear white out of season….

0 Comments

|

Add Comment

| Permalink | Tuesday, October 9, 2018